People will not find your website by chance, no matter how good it is (for the most part). You must genuinely drive visitors to your website. Search engine optimization is necessary to increase organic (i.e., non-ad) traffic in addition to paying for advertising (SEO). There is a lot to learn if you want to become an SEO expert, and no single strategy will cover everything. However, adopting the finest SEO plugin for WordPress that caters to your individual demands will make some parts easier for you.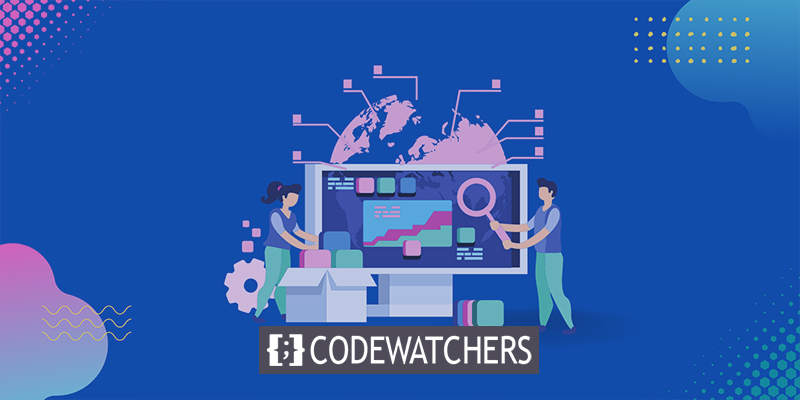 What is SEO Plugin?
An SEO plugin is a tool that aids in the optimization of your web pages in order for them to rank higher in search engines. WordPress already has several SEO optimization options. You may write titles and headings, add information, tags, and alt text, and change URLs, among other things. However, SEO plugins make balancing these - and other - chores much easier, especially if you aren't yet an expert.
The use of an SEO plugin does not ensure that your article will rank higher. It will, however, assist you in optimizing your content for search engines so that it has a better chance of ranking highly. Although you still have to put in the work, it's like having a coach nearby who is familiar with the area and can help you.
Top 5 SEO Plugins For WordPress
The plugins listed below will assist you in implementing an SEO strategy on your website. Some are simple, addressing only one or two aspects of SEO, while others are more comprehensive.
Ahrefs SEO Plugin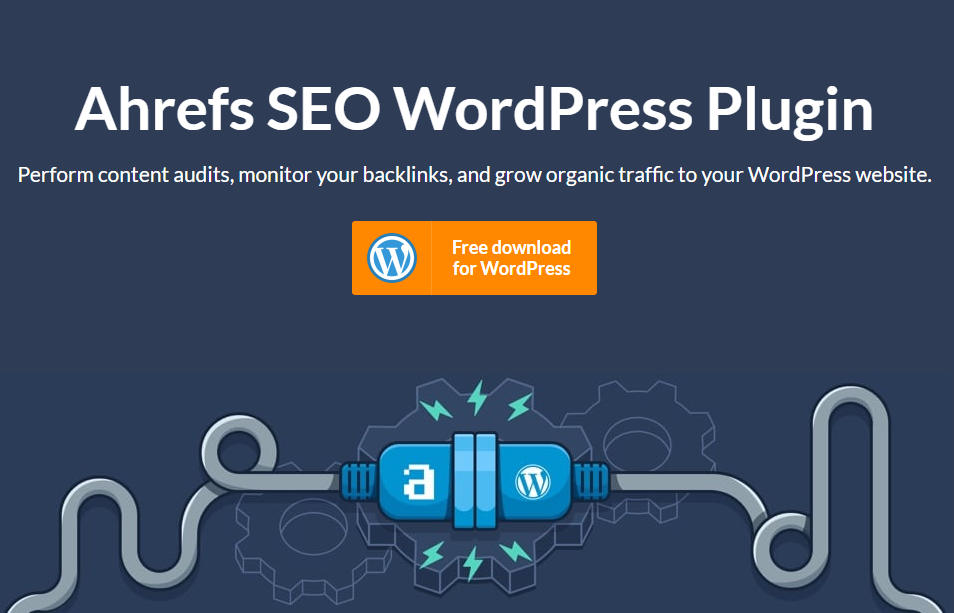 Ahrefs built a WordPress plugin to add more useful insights right to your dashboard after years of serving as a go-to SEO toolkit for keyword research and other SEO statistics for campaigns.
Backlink analysis using the largest backlink database available, SEO analysis using data from your Google Analytics, and a content audit tool that offers real-time recommendations as you create content are some of its more distinctive features.
Don't forget to provide those teams access to this type of information because they can benefit from it just as much as SEO specialists and content writers can. Understanding your backlink profile might help you find collaborators and joint venture prospects that could increase traffic to your website.
Key Features
Backlink Index
Google Analytics Integration
Lightning fast
Google Search Console Integration
Content Audit
Easy to setup
All in One SEO (AIOSEO)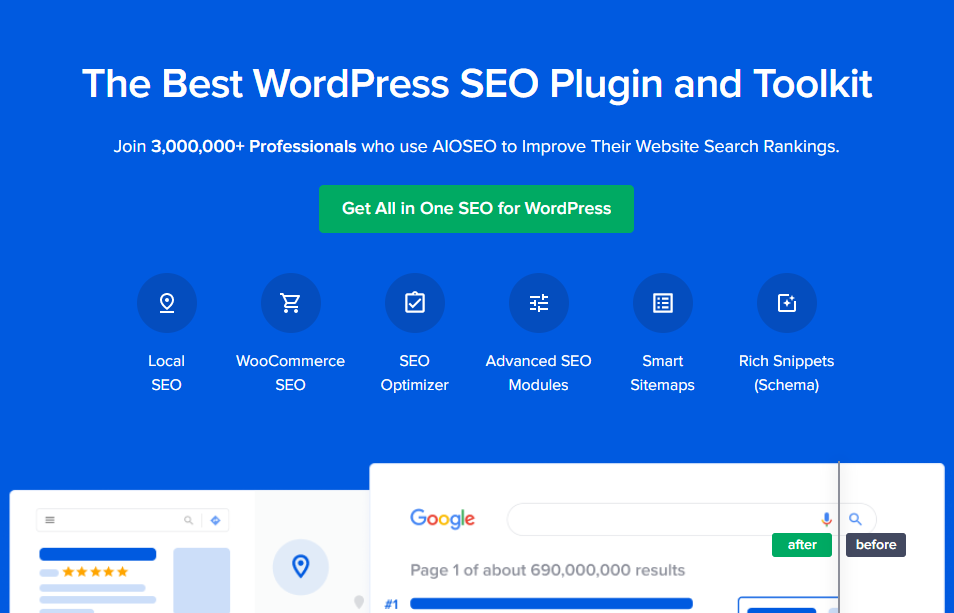 All in One SEO (AIOSEO), which is used by over 2,000,000 experts, is another well-liked option for anyone who wants to execute on-page SEO. The plugin's SEO audit checklist will examine every page of your WordPress site to look for faults and offer practical suggestions for increasing your SEO and traffic.
In order to increase your online visibility, AIOSEO can also automatically create and submit sitemaps to Google, Bing, Yahoo, and other well-known search engines. Schema, the knowledge graph, AMP, local SEO, and more are additional crucial characteristics.
Having trouble with setup? Check out How To Setup All In One SEO Plugin On WordPress.
Key Features
TruSEO On-Page Analysis
Rich Snippets Schema
Local SEO
Smart XML Sitemaps
Video SEO Sitemaps
Social Media Integration
Link Assistant
WooCommerce SEO
SEO Audit Checklist
Redirection Manager
MonsterInsights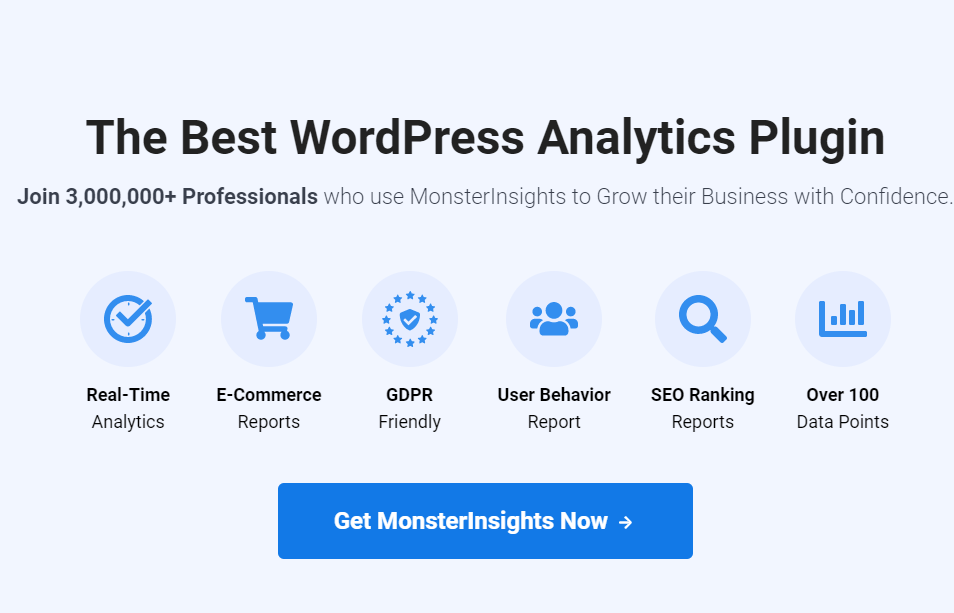 Without monitoring analytics and performance, there is no SEO, and MonsterInsights makes that possible. It delivers Google Analytics directly to your WordPress dashboard with its WordPress plugin and gives you useful tips on how to improve.
You won't need to use any code to install your Google Analytics tracking script, and it features a content report that displays the most popular pages on your website. You'll be able to see exactly how visitors locate and use your website. If Google Analytics seems overly confusing to you, MonsterInsights offers a streamlined and straightforward approach to view your statistics without ever login into the Google Analytics website.
Key Features
Universal Analytics & GA4
Google Analytics Dashboard
Real-time Stats
Enhanced Ecommerce Tracking
Page Level Analytics
Affiliate Link & Ads Tracking
EU Compliance (GDPR Friendly)
Custom Dimensions
Rank Math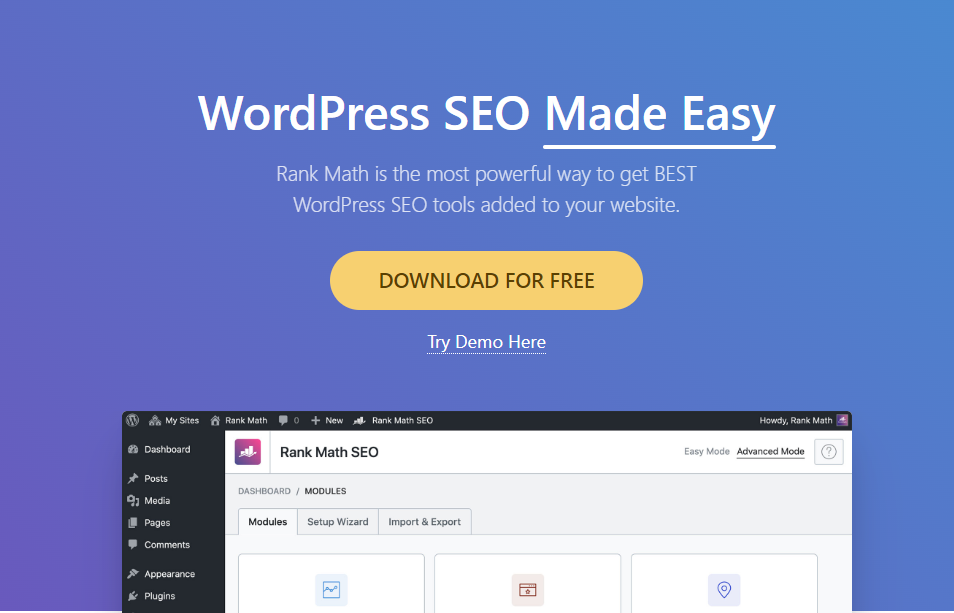 By giving you instantaneous information about your posts without requiring you to leave the WordPress interface, Rank Math assists you in optimizing your website as you create content. With a snippet preview, you may also improve titles and meta descriptions, which will lessen the possibility of SERP display problems in Google. The best aspect is that this plugin has been speed-optimized; it loads quickly so that it won't interfere with your site's SEO efforts. It also provides extra SEO tools like 404 monitoring, redirections, and SEO for WooCommerce sites.
Are you a one-person team working on your website's content, SEO, and overall health? RankMath's sophisticated SEO analytics module keeps all the relevant information you require for these activities readily available.
Key Features
SEO Analyzer
Google Search Console
Schema Markup
Keyword Ranking
Secure Code & Privacy
24*7 Support
Yoast SEO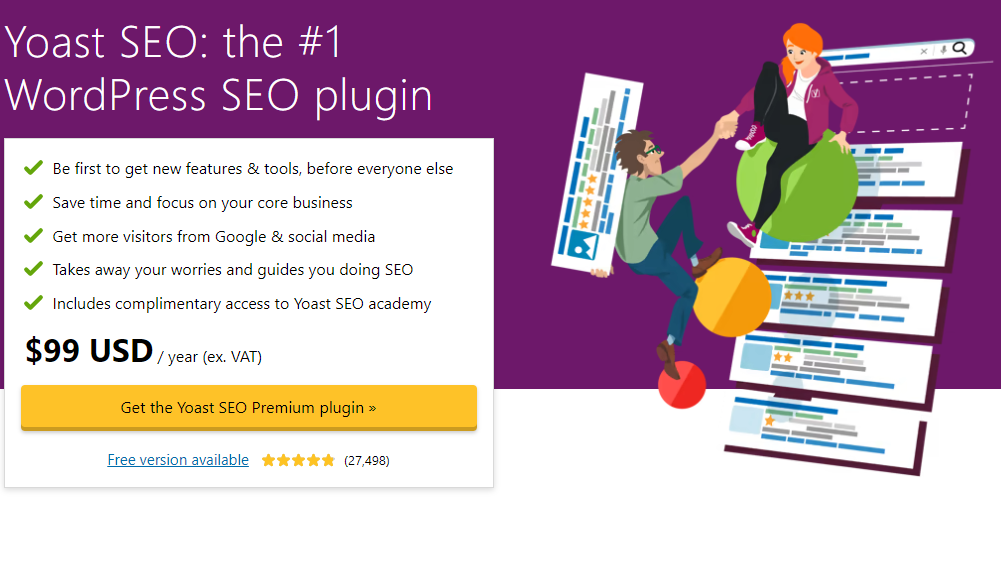 One of the most popular SEO plugins for WordPress is the Yoast plugin. Nearly all the features you'll need to optimize your website are provided by this free plugin. Included are SERP previews, XML sitemap building, meta description scoring, and more.
One of the standout features is the on-page SEO insights feature: It will inform you of the best ways to utilize your target keyword, whether you've used it sufficiently (or too frequently) throughout the page, and the best ways to make your title, meta description, and URL keyword-optimized. It serves as a manual for handling each aspect in accordance with SEO best practices.
Key Features
SEO analysis
Readability analysis
Full language support
Google preview
Innovative Schema blocks
Internal linking blocks
Social previews
Insights tool
Automatic internal linking
24*7 Support
Wrapping Up
We hope this article helped you find the best WordPress SEO plugins and tools for your website. You may also want to see our tutorial on using Schema Markup to Make Your Site SEO Optimized. Moreover, if you have an Elementor build website, then you can also check how to make an Elementor site fully SEO optimized.