You most certainly deal with a large amount of content and media files as a website owner. If this is the case, you should think about installing a Google Drive plugin. This application not only helps you free up storage space, but it also allows you to build off-site backups of your site and cooperate on content-related initiatives.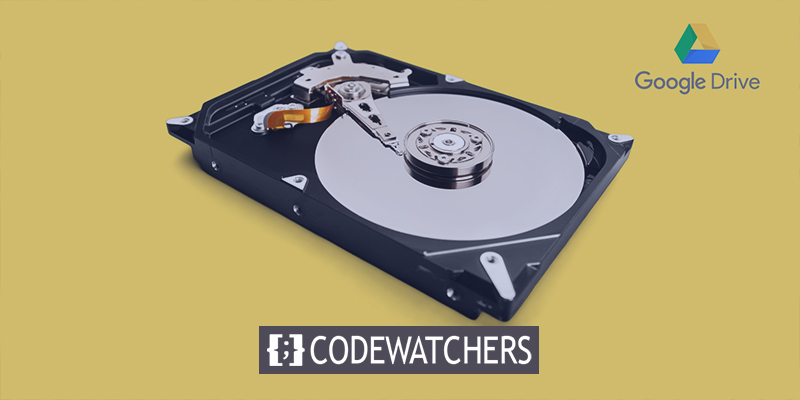 In this blog, we'll talk about Google Drive plugins and why you should use one for your WordPress site. Then we'll provide you a list of the top five Google Drive WordPress plugins. Let us begin!
Importance Of Google Drive Plugin
Google Drive has evolved into a formidable tool for corporate management. Therefore, it is understandable why businesses would want to include Google Drive in their WordPress company website. The simplest method is to use a Google Drive Plugin. You can connect your website to your Google Drive account using a Google Drive WordPress plugin. This connection allows you to access and update your Drive files right from your WordPress dashboard.
A Google Drive plugin in WordPress allows you to do a variety of things. You can, for example, use it to:
Google Drive is a great place to save and manage your WordPress media assets.
Back up your WordPress website to Google Drive automatically.
Google Drive allows you to immediately edit WordPress posts and pages.
There are numerous benefits to using a Google Drive plugin for WordPress. For starters, it can help you save server space by keeping your media files on the cloud.
As a result, this plugin might assist you in speeding up your website. You can lessen the amount of data your website has to load each time a visitor comes to your site by storing your media files off-site. This configuration can boost your site's overall performance and user experience (UX).
Using one of these tools can also make project collaboration easier by allowing numerous users to modify documents at the same time. Finally, a Google Drive plugin can add an extra degree of security to your site by making backups simple.
5 Best Google Drive Plugins for WordPress
Let's take a look at some of your alternatives now that we've explored why you would want to use a Google Drive plugin. Here are the top five Google Drive WordPress plugins. We evaluated a number of variables when compiling this list, including features, use cases, customer feedback, and pricing.
Use-your-Drive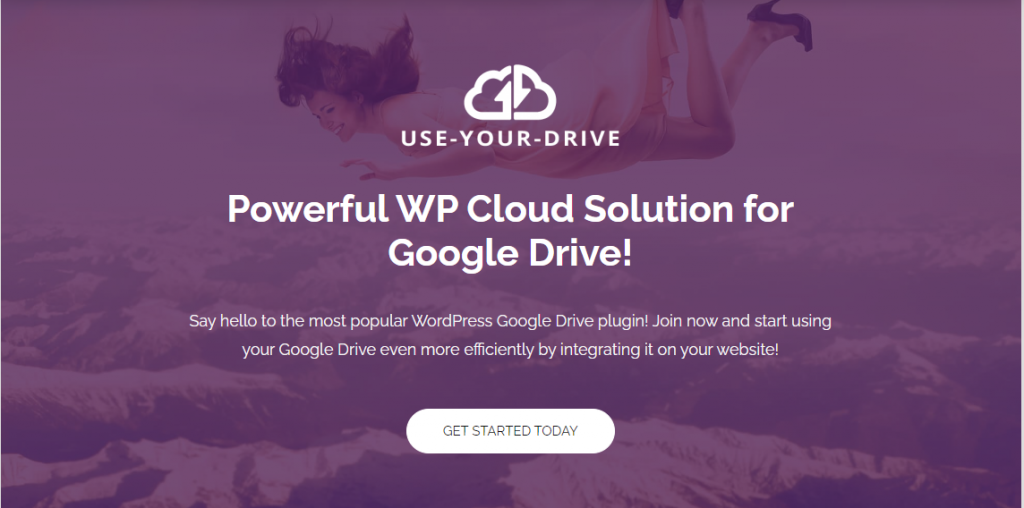 With its comprehensive cloud solution for Google Drive, Use-your-Drive is a powerful WordPress plugin. It allows you to display your files neatly and easily make adjustments. The search option in Use-your-Drive helps you to easily find the Google Drive files you're looking for. Furthermore, its useful updater feature ensures that you do not miss any crucial updates.
The premium plugin is simple to use and intuitive. It comes with a robust shortcode builder that allows you to easily incorporate Use-your-Drive into your pages and posts. You can also create and link private folders, as well as set user permissions for certain modules.
Key Features
Shortcode builder
Search option
Updater tool
Support for Google Drive and Google Workspaces
File browser
Audio and video players
One-click setup and updates
Integrations with WooCommerce, Gravity Forms, and more
Filetrip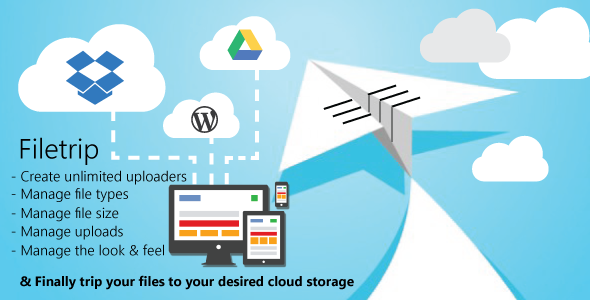 Another popular Google Drive plugin is Filetrip. You may use this application to simply automate file distribution from WordPress to the cloud. It allows you to distribute copies of your files to a variety of off-site locations, including Dropbox, File Transfer Protocol (FTP), and others.
The well-organized interface of Filetrip makes it simple to use. It also has a backup scheduler and support for an unlimited number of custom uploaders. So, if you want to use a solution that transfers files to many locations and includes a form builder by default, this is a perfect option for your website.
Key Features
Upload and forward files to Google Drive, FTP, Dropbox, and more.
Manage various file types, including pdf, doc, mp4, and jpg.
Responsive Frontend
Transfer up to 2 GB of backup manually or automatically.
Integrate the tool with popular form builders.
Growing supported channels
EmbedPress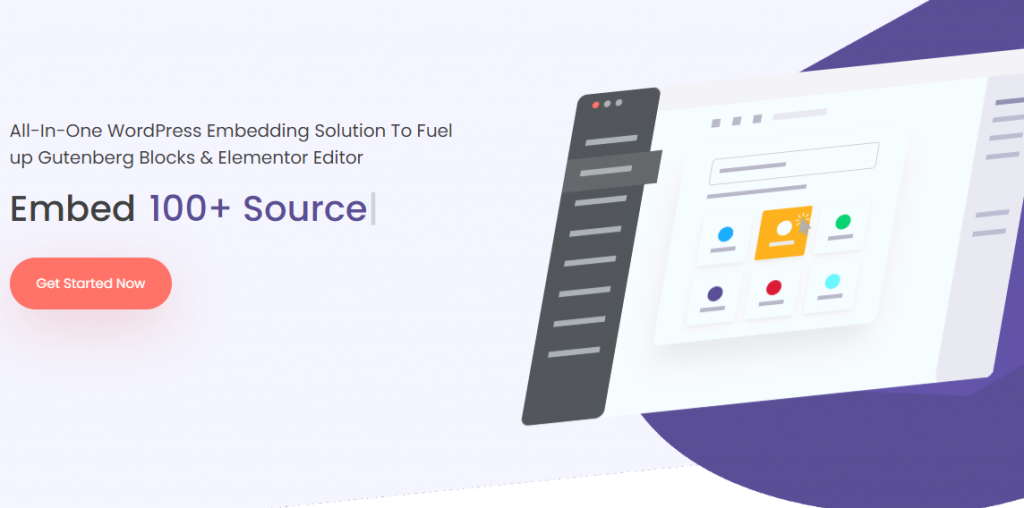 EmbedPress is a premium Google Drive plugin that allows you to embed almost any form of file on your WordPress site. You can link it to a variety of web services by simply entering the URLs of your videos, music files, maps, and so on. You can also access subfolders without leaving the built-in interface.
You can even embed Facebook posts and videos using the plugin. EmbedPress, unlike some of the other solutions mentioned in this post, allows you to add files straight from Google Drive as well as material from over 1,000 platforms, including YouTube, Spotify, and Twitter.
Key Features
Embed Google Docs, Forms, Sheets, Maps, etc.
Access support for more than 40 providers.
Include and customize the logo and Call To Action (CTA) buttons.
Customize YouTube Video Embed
Photo embed from Devianart, Flick, etc.
Charts and Diagrams
Google Drive Embedder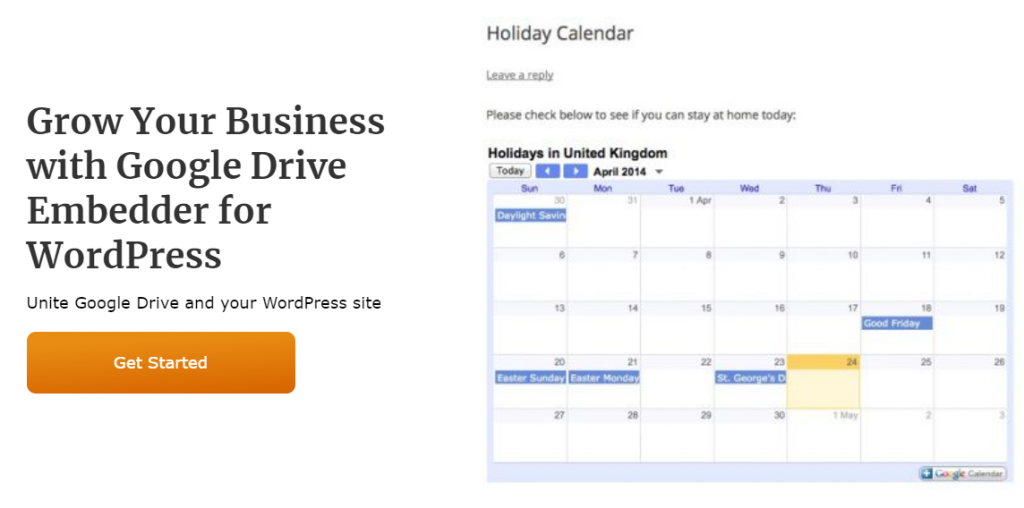 Another popular plugin that can assist you in embedding documents and folders in a neat, orderly manner is Google Drive Embedder. You can use it to directly add files to your WordPress posts and pages. You can also open and download content with a single click.
One of the most useful features of Google Drive Embedder is the drag-and-drop capabilities, which allow you to embed content effortlessly. It operates in the same way that picking a photo from the WordPress Media Library does.
The program assists you in organizing your file storage and creating a centralized location for all of your Drive documents. You can also customize the user access rights to your liking. To use it, you must first install the Google Apps Login plugin.
Key Features
Drag-and-drop interface.
Access Google Drive via popup box.
Embed content into posts and pages.
Display docs and other file types such as PDFs, images, zip files, and more
Reduce WordPress file storage.
Embed ICAL and XML files.
Connect viewers and create download links.
Multisite Networking
UpdraftPlus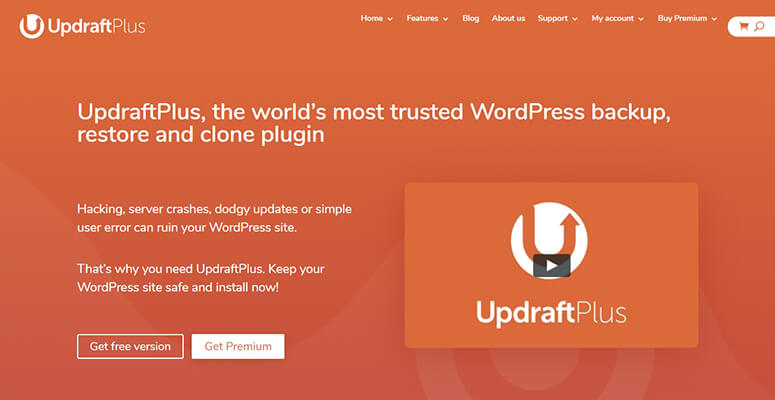 UpdraftPlus is one of the greatest and most often used WordPress backup plugins available. With millions of active installations, it is the most popular backup solution for WordPress. We even utilize it at CodeWatchers.com.
The free version of the plugin may easily set up full, manual, or scheduled backups of all your website files, including your database, plugins, and themes, without cost. Restoring your files is simple and requires little technical skills.
Best of all, it works with a variety of cloud storage services, including Google Drive, Dropbox, and Amazon S3.
Key Features
Supports both manual and automated
Backs up files and databases
Reports time of next scheduled backup
Supports cloud backup to Amazon S3
Supports cloud backup to Dropbox. Supports
Database backups can be encrypted for security
Encrypted transport to cloud storage
Wrapping Up
Google Drive is a prominent cloud storage platform that can hold vast amounts of data, ranging from documents and PDFs to audio and video files. To link it with your WordPress site, though, you'll need to utilize a Google Drive plugin. Hopefully, this post will assist you to find the perfect solution for your website backup on google drive.