Resetting your WordPress website is a handy tool when you are too messed up with complex setups that you no longer want to use. In such a case, you might want to go back to its original settings, which can be achieved by resetting your WordPress.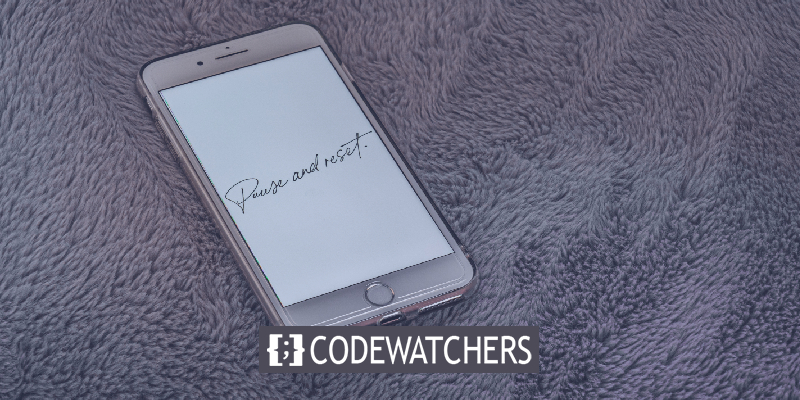 Some several tools and plugins allow you to reset your WordPress website to go back to your default setup. In this tutorial, we will go over the reasons for resetting your WordPress website and the process of doing so.
Why Would You Reset Your WordPress Website
There are plenty of reasons that can lead you to reset your WordPress website and returning to the default settings.
Designing a new website: When you are designing a new website you go through a bunch of trials for themes and designs. This requires deleting the previous designs and trying out the new ones in quick succession. Knowing how to reset your WordPress website quickens the testing process.
Fed up of old website: Another reason of resetting your website can be the old and broing website that you are fed up of. By resetting your WordPress website, you go back to its original settings and get a blank canvas to work on.
Staging space: You might be developer who designs websites for clients. By quickly resetting your previous WordPress website quickly, you can go on to design a new website for your clients. This will be your WordPress staging space where you can show your clients the designs you create and quickly erase them whenever you want to create a new one.
Website cleanup: As time passes by, we add a lot of plugins and tools to our website. Most of these become useless overtime and when we forget to erase them, it gets heavily messed up. By resetting, you can clean up your website in one go.
These were some of the reasons that can lead you to reset your WordPress website. Let's move ahead and discuss how to reset your WordPress Website.
Elementor Black Friday
Enjoy Amazing Deals Up to 50% Off
Start Now
How To Reset our WordPress Website
A WordPress website can be reset manually however the process is time taking and complex. This is why we recommend you using a plugin to delete the WordPress database as it is a much quicker and easier way.
For this tutorial, we will be using the WP Database Reset plugin to reset our WordPress website.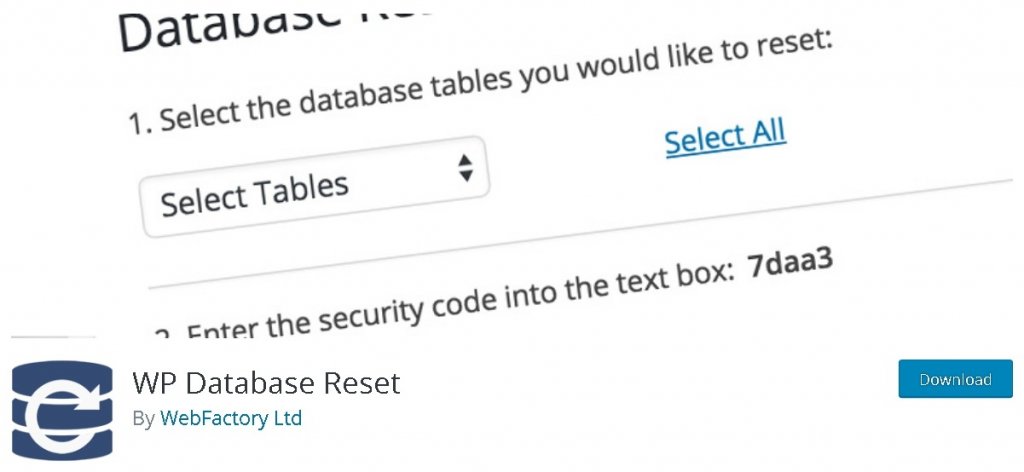 WP Database Reset is a simple and free-to-use WordPress plugin that you can use to delete the database of your WordPress website. The plugin comes with a great user-friendly interface and allows easy working for both the experts and the beginners alike.
WP Database Reset has a bunch of useful options such as it offers you control over what you want to delete which means you can delete specific data tables with this plugin while it also saves your WordPress installation and deletes the data directly from the database.
Before going on with the process, it is important you backup your WordPress. Whatever data you delete during the reset process is lost and can not be retrieved afterwards. Check out our guide on How To Backup And Restore Your WordPress Data.
After installing and activating the plugin to your WordPress, in your WordPress menu, go over the Tools option and press Database Reset.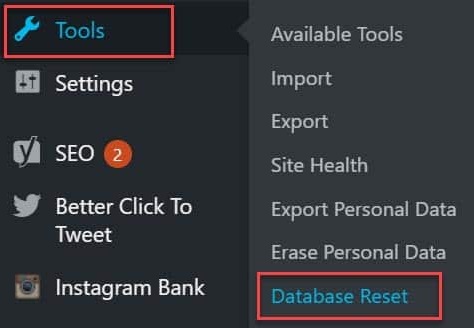 You will be taken to the plugins settings page, where you will have options to select or eliminate the data tables according to your preference. Press the Select Tables option and you will have all the tables listed that you can choose to delete immediately. In this case, we have selected the users' table which will erase all the users and their databases from our WordPress.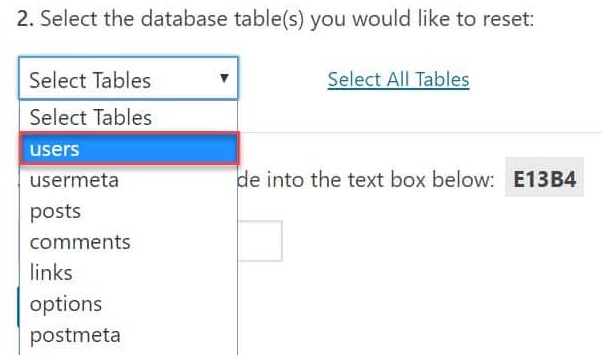 Before you delete the database, you will be asked to enter the code in the box below, ensuring that the data you are deleting is not by mistake. Once you are done with all the steps mentioned above, you can go ahead and press the Reset Tables button to clear out all the data from the selected tables.
Using this plugin, you can also delete all the data at once by pressing the Select All Tables button on the page.
You will be shown a list of all the databases on your website. If you want you can choose to remove any of them from the list and that database will not be deleted.
You can also choose to retain your WordPress theme and plugins by checking the box at the bottom.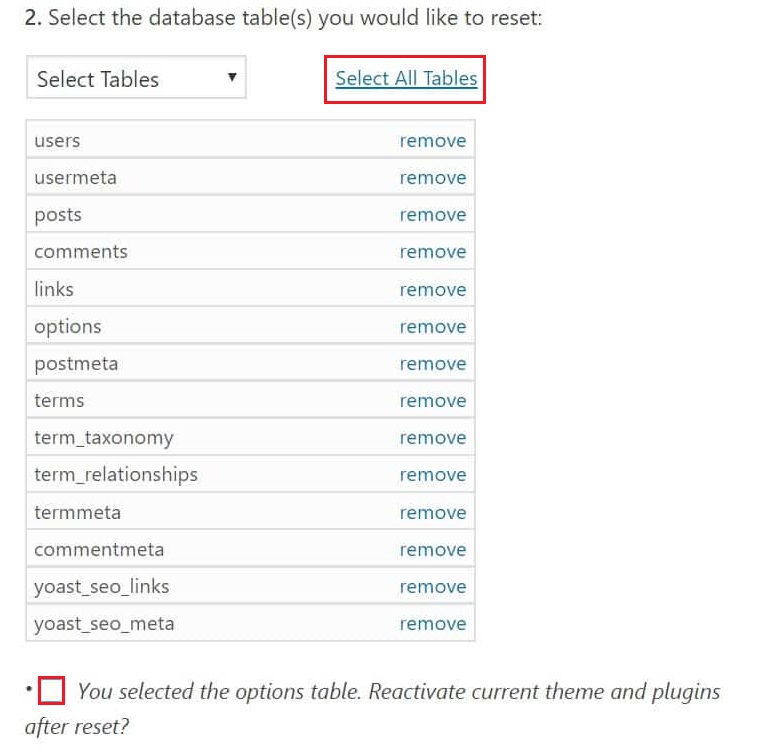 Next, you can move ahead with pasting the security code and pressing the Reset Tables button to delete all your databases and go back to your new and clean WordPress canvas.
This is how you can easily clean your WordPress or reset it completely. Make sure to join us on our Facebook and Twitter to keep getting updates about our tutorials.