Envato Elements is a new platform created by Envato in 2016 to ease access to thousands of assets (WordPress Themes, HTML Templates, Music, Audio, Images, etc), at a low price paid under a subscription either monthly or yearly. The current post will introduce the platform as well as his UI, and in the end, you'll discover how you can get 60% off on a yearly subscription and pay $80 instead of $198.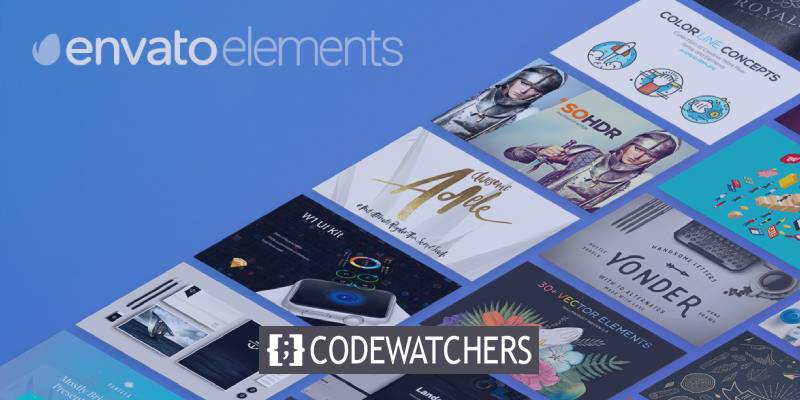 What is Envato Elements?
As you might have understood, Envato Elements is an unlimited subscription service for digital assets. The service is designed to ease access to fresh, unique, and professional assets for agencies, designers, marketers, and other professionals consuming that in a high volume.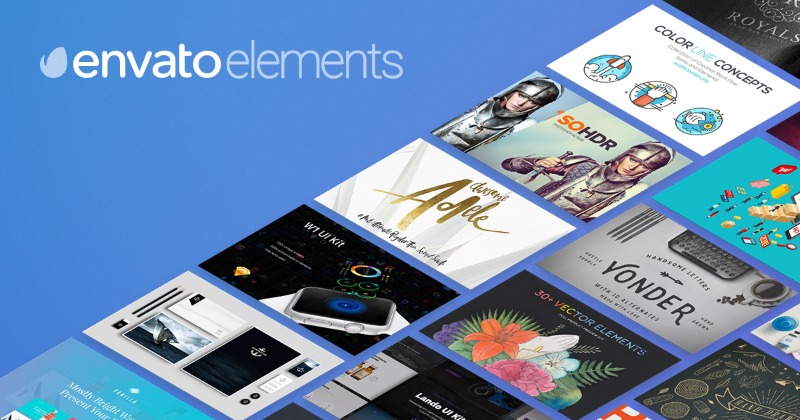 You can find on Envato Elements high-quality, curated content from talented agencies and independent creators, which are available via an ongoing monthly subscription plan. All the items available on Envato Elements can be used either for commercial or personal projects, thanks to the license attached to these items.
What Are Included In Envato Elements?
We have been a bit vague on the Envato Elements description we mentioned above, regarding the items that can be found on Envato Elements. By "assets" we mean :
Create Amazing Websites
With the best free page builder Elementor
Start Now
800,000+ Stock Videos, Logos, Broadcast Packages
Videos are nowadays a good way to promote your company online. If you're getting started, you need to look professional to convince and convert your leads. The good way to go is to have a professionally designed video, that you can just edit add your own mark to make it original. Envato Elements will help you with your next project, as you'll not only find thousands of stock videos, but also motion graphics, broadcast packages, logo stings, titles, and much more.
1 million+ Professional Stock Images
Envato Elements has a massive stock photo collection by tags, orientation, background, and even by the photo's dominant colors. No matter you're looking for a featured image for your next blog post, or just some images for your customers' websites, you'll definitely find a resource that will fit their or your needs.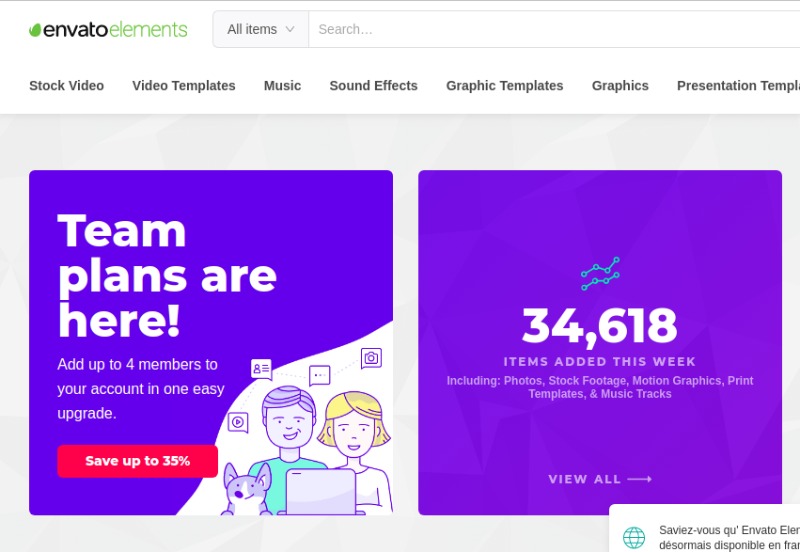 The good news here is that you're less likely to have images that have already been used elsewhere (free stock photos). The subscription to Envato Elements also includes access to 50 million authentic stock photos from Twenty20.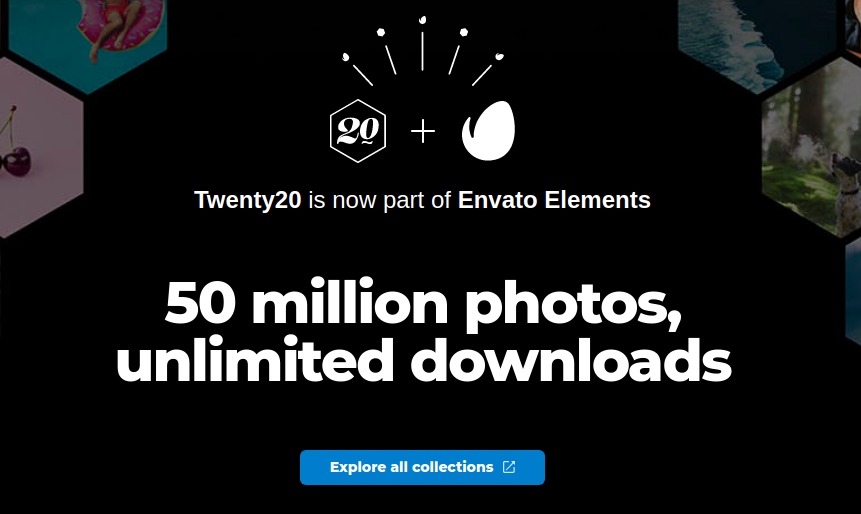 190,000+ Audio Tracks
If you create a video, you'll need background music. While on AudioJungle you can find cheap sounds for around $7 to $25, with a single subscription on Envato Elements, you can access 170,000+ sound effects for the price of one. These sound effects can be downloaded from music tracks and logos.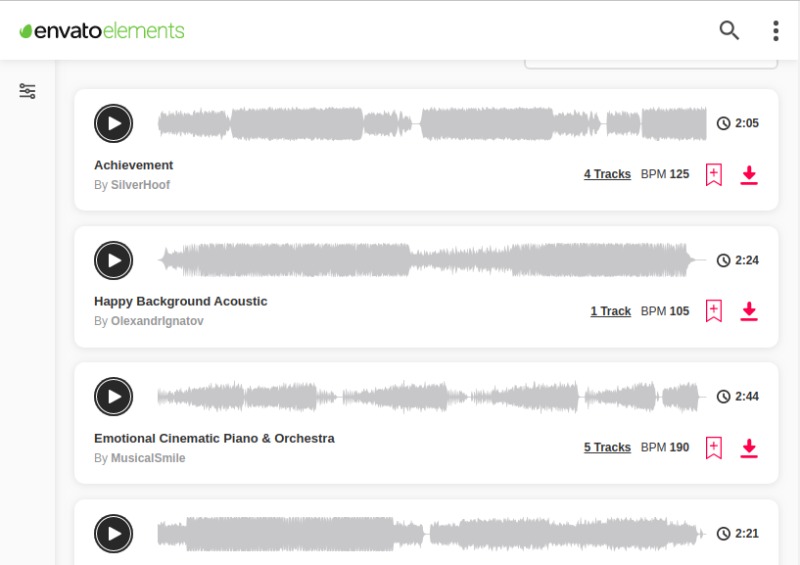 1,800+ WordPress Themes & Plugins
Do you like WordPress as we do? If you have a lot of customers for which you frequently make a WordPress installation with unique WordPress themes and plugins, Envato Elements gives you a large library of WordPress Themes and plugins, where you can find the perfect fit for your customers. If the library is not that huge as what we have on themeforest.net and codecanyon.net, it remains quite enough as it gives a lot of choices.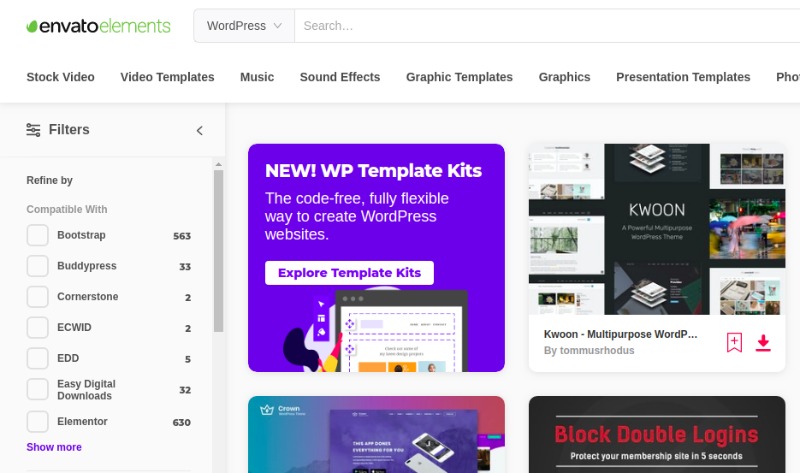 Not a WordPress fan? There are loads of other CMS templates too, so whether you use Drupal, Joomla, Magento, Shopify, or something else, you're in luck. And there are also separate templates for landing pages, emails, and more.
130,000+ Graphic Design Templates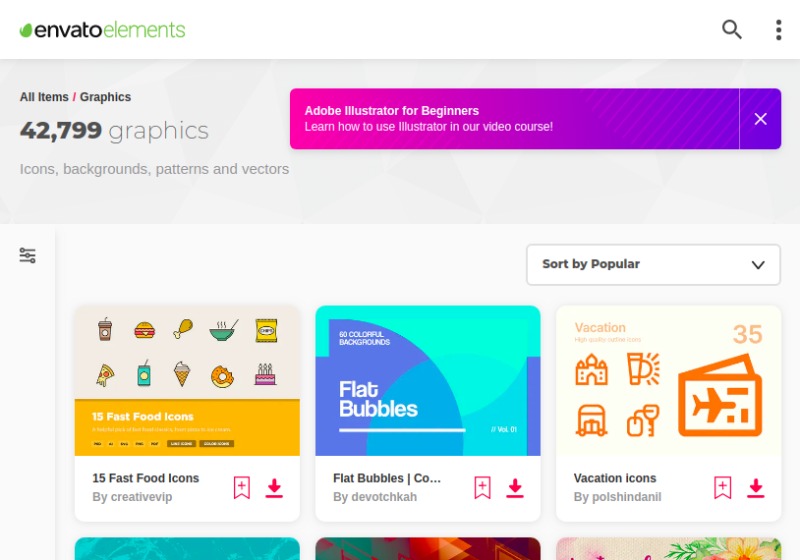 Envato Elements has beautifully designed graphics. This mainly in what consists of the service's library. Everything is organized into so many different categories that it's hard to summarize them. However, we can say that you can find there :
18,000+ vector illustrations
65,000+ graphic templates, e.g. logos, product mockups, print templates, etc.
30,000+ 3D objects
2,000+ add-ons, such as Photoshop actions, Lightroom Presets, brushes, and layer styles
And thousands of backgrounds, textures, icons, patterns, and more!
40,000+ Presentation Templates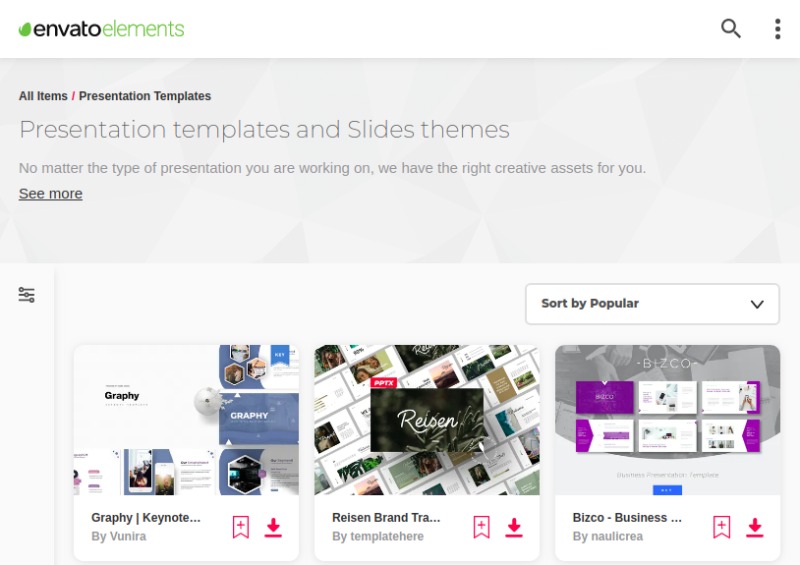 The better way to shares ideas or to detail a project is to use presentation templates. Many companies use PowerPoint, Keynote, or Google Slides or similar software for presenting their ideas and Envato Elements will help you on that with the large library of 40.000+ presentation templates, covering various niches. Whether you're going for something fun and creative or serious and corporate, you'll find a template here to impress your audience.
How To Register And Use Envato Elements
If you're interested enough (and you should) in Envato Elements, here is how you can start using it right away. We'll cover some steps to help you create an account, searching for some items, and download items.
1 - Create an Envato Elements Account
The first step to start using Envato Elements is to create an account. The registration is pretty simple. You'll need to provide your email and username. After that, you'll need to validate your account.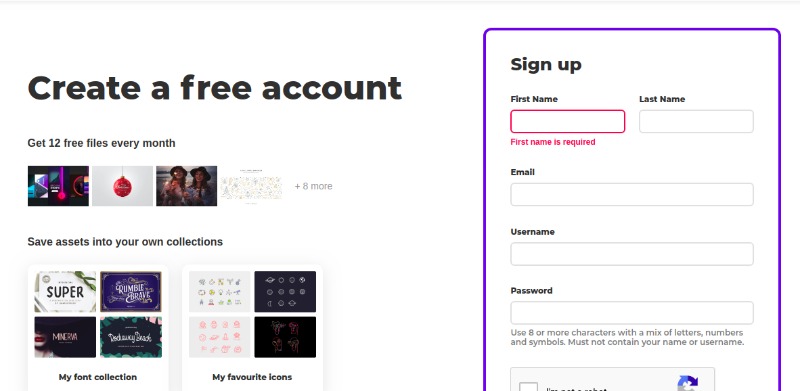 2 - How to download items on Envato Elements?
Once you're registered and verified, you'll be able to download whatever you want from Envato Elements. We should remind you Envato Elements has unlimited downloads for each asset available. You'll usually start your search by using the search bar available on the top of the page.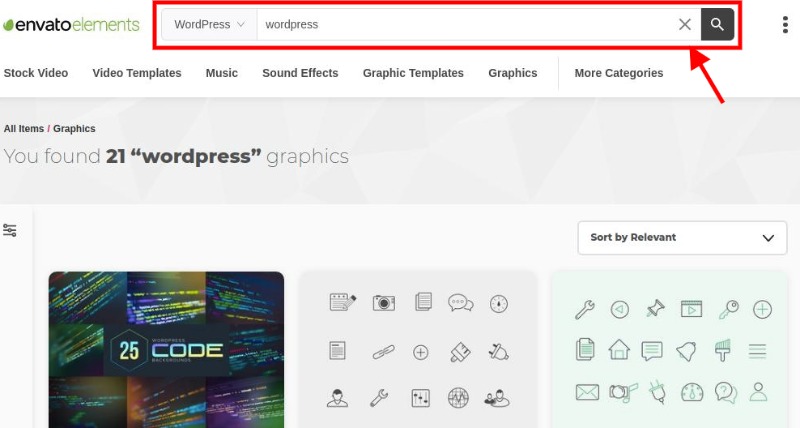 Let's try to search for "WordPress Theme". If we don't select the category from where we want to do the search (to circumscribe the results), the search will be based on the entire library. You'll still be able to see results per category.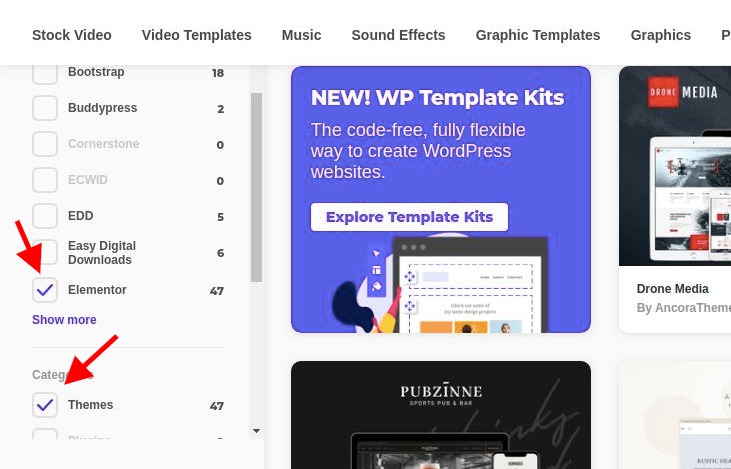 We'll click on "Elementor" and "Themes" to see the results on WordPress themes. By clicking on that, we'll reach a page with accurate results. Your work will only be to pick what you consider as the best WordPress theme for your niche (in our case portfolio).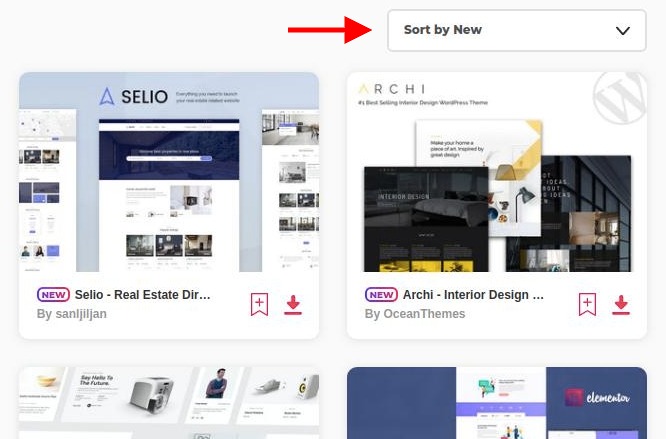 You can preview each item by clicking on the item card (box) or you can right away download and start using it. We believe you won't be testing all WordPress themes to check whether they will fit your end needs. You might start to search what are the specific needs for your niche (in the case of photography and portfolio, these needs are listed here), before starting effectively the download.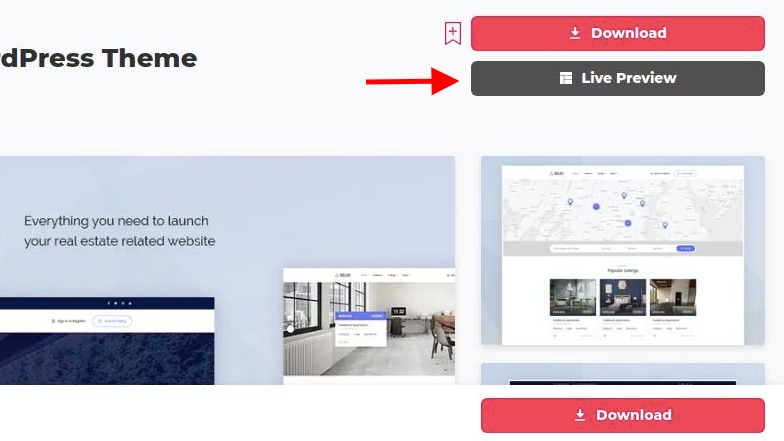 Once you click on the download button, you'll be invited to either assign it to a collection (useful if you're working on a large project), or you can just download it directly. The difference here is that the download won't be licensed, which should be a concern if the project comes to be public.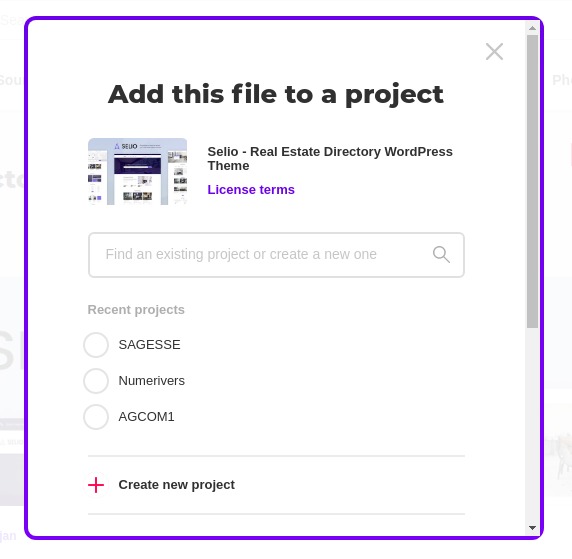 Once you've downloaded it, the file won't immediately be used as a theme. You need to explore downloaded theme files and browse them to search the theme itself. Usually, the theme file carries the same name as the theme name. In this example, "carry.zip" is the theme zip file that you need to extract. Once extracted, you'll just need to head over to the themes and install your new theme (Appearance > Themes > Add New > Upload Theme > Choose File, then upload). Once you're done with that, you're set to start using the WordPress theme.
How To Get Envato Elements Subscription With 60% Off
From Now, it's possible to register for a trial account and start using Envato Elements for 7 days without spending any penny. We've explained everything you need to know here.
First of all, you should note that Envato Elements comes with different pricing that applies to some people regarding their situations (peace, war, etc.). The pricing has various plans such as :
$33/month: If you want to pay only for a few months
$16.5/month ($198/year): If you have a large base of customers and want to frequently download assets
$11.5/month (Students): If you want as a student to benefit from an unlimited download library.
$10.5/month (Team): if your company can afford such an offer during the time.
$6.70/month ($80/year): this technique makes you save 60% off on the yearly subscription.
The solution to having Elements at a cheap price is to register as an affiliate before you do your purchase and to use one of the affiliate links. As long as I know, there is nothing wrong with this method, except your conscience that should judge you. The downside of this technique is that it takes time here is why.
Another Account Is Required (for safety)
Create another account, to avoid the sales not being counted if proceeding with the same account (affiliate account = buyer account).
You Need An Affiliate Working Website
Design an affiliate website, before your application to Envato Elements Affiliate Program (Working with the WordPress theme Twenty-Twenty should be fair enough).
Apply For Envato Elements Affiliate Program
Apply for the affiliate program, considering that your application might be rejected if Envato doesn't believe you really plan to be a long-run affiliate.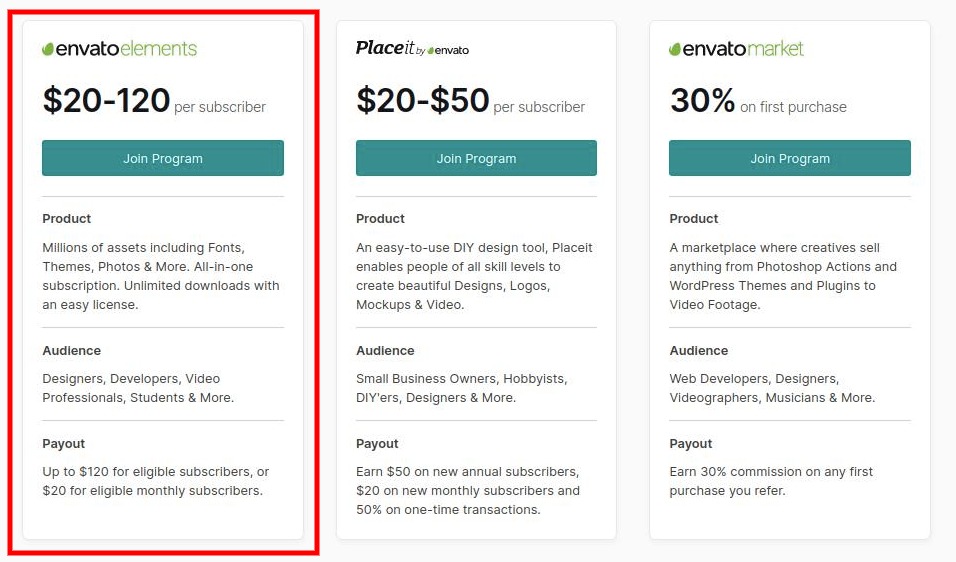 Wait for At Least 1 Month To Get The Affiliate Earning
In case you've done everything well, you'll still need to wait for some months to be paid. You'll also need a compatible payment gateway method: PayPal, Bank Account.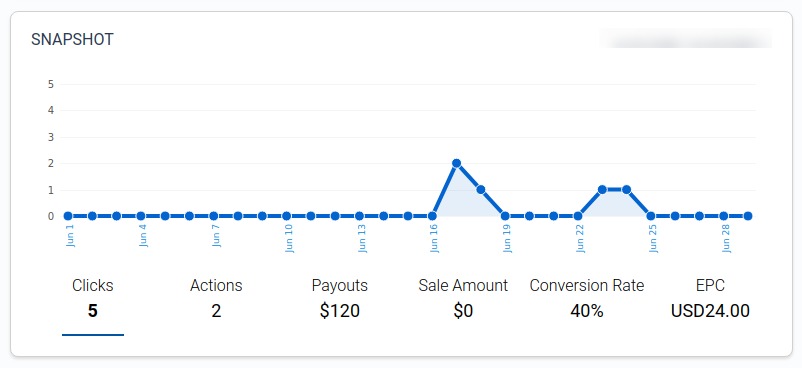 Actually, we have seen this method work, however, we cannot endorse any responsibility if for some reason it no more doesn't work (maybe because you haven't been careful enough, or Envato has refused to validate the sale). Either way, we believe having a subscription to Envato Elements remains a good deal.
The technique we have shared has been working with the yearly package that costs $198 (̣̣~$200). There is no reason this doesn't work with other packages. You just need to be sure you're careful (don't forget to clear your browser cookies, because if you've already been on Envato Elements, it won't work).
Final Words
While you might believe this technique is prohibited, after some investigation on Envato Forums, we've noticed, that it's only prohibited when you're purchasing your own items. Besides that, you can still use your own affiliate links to make a purchase. If this applies to Envato Marketplaces, we believe it should also apply to Envato Elements (it's the same company).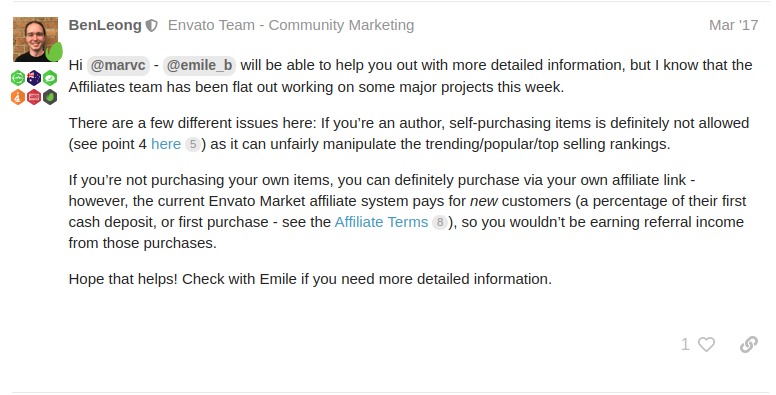 If you have another technique you would like to share with us, please let us know.