While making a WordPress website you might have recognized that WordPress URLs appear with the number of the post, which in some way do not look very attractive.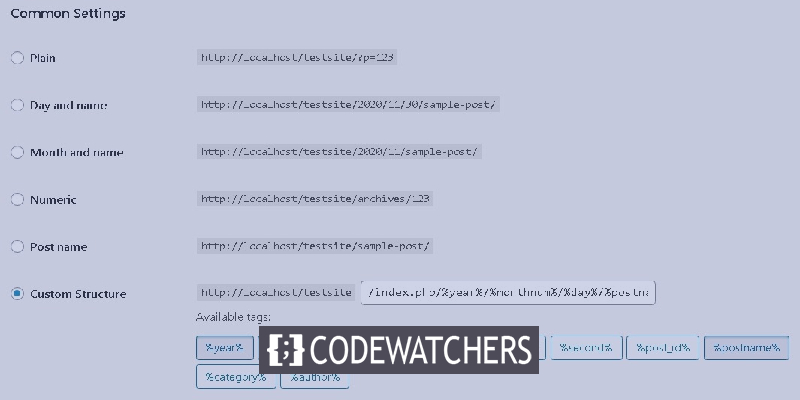 However, the data can be removed or changed from the URL easily. If you are someone looking to remove the data or change it to something else from WordPress URLs, stick around and understand how can you do it.
What Are Default WordPress URLs
WordPress URLs by default are set up with a non-human-readable plain structure such as the one below.
https://example.com/?p=123
Luckily, WordPress allows you to change this to a more attractive and SEO Friendly URL for your site. WordPress offers you several other URL formats that you can easily use instead of the default URL structure.
Create Amazing Websites
With the best free page builder Elementor
Start Now
You can find several URL structures that portray a more interesting and engaging picture and they are SEO friendly as well.
However, you must keep in mind that URLs with dates and months may look attractive but they make your posts look older as time passes by.
Also, you might want to refrain from extra lengthy URLs that take up almost all the space on the search bar. In that case, a very good option is to go with the post name in your URL structure which makes it short, interesting and SEO friendly.
Things To Remember Before You Change URL Format
For those starting a new WordPress website, the data can be modified from WordPress URLs, since there are not many current posts that will be impacted by this. But if your WordPress site is older and contains a decent number of posts, you need to note the following things.
When you use a new URL format, both your users and search engines start to get 404 bugs and you may start getting an alert from the Google Search Console. Also, your search engine ranking will be affected as the older links will no lead to a 404 error page.
But you're in the right place. We'll show you how you can fix each of these issues by setting up redirects. When changing the URL structure, you need to note that your social share counts will also be reset as most social share count services do not monitor redirected URLs.
How To Change WordPress URL Format
Before you update your WordPress URL structure, I would recommend that you build a WordPress Backup of your website, which will allow you to recover your website if things go wrong. Then you should go to Settings on your WordPress dashboard, and then to permalinks.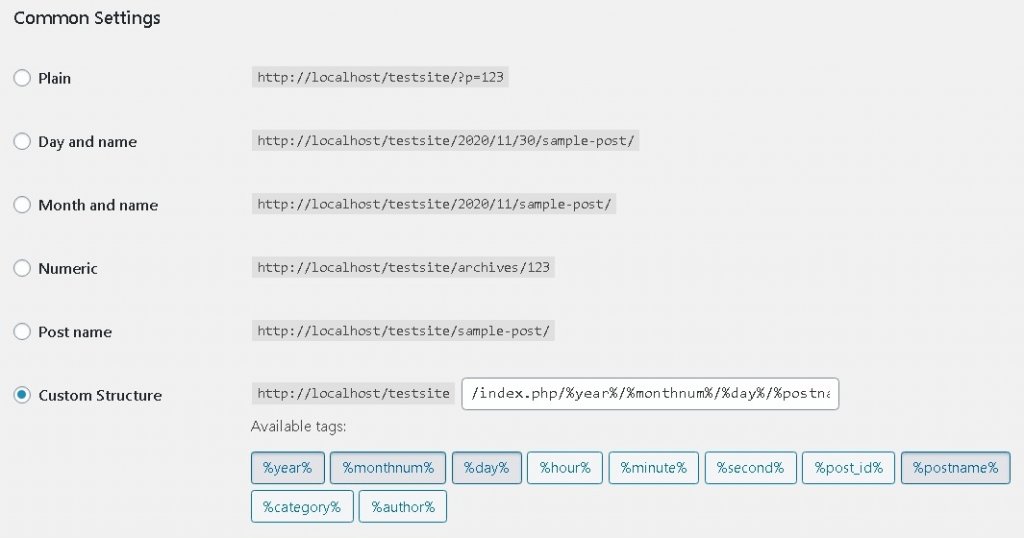 Once you have selected the appropriate WordPress URL, press the Save Changes button. Your WordPress URL will now consist data of your choice.
How To Set Up Redirects To Retain SEO Rankings
Now that your WordPress URLs have modified, you need to set up proper redirects to prevent 404 bugs on your current post links. These redirects will take your users to the new URLs and help the search engine understand that you have switched to the new URLs.
To set up redirects you will need to install and activate the Redirection WordPress plugin. After, the plugin has been mounted and enabled. You need to go to Tools and then press Start Setup. The plugin has two options, such as that it can auto-track and notify you when the URL is changed and maintain a record of the redirects. However, you can leave both of these options and select Continue Setup.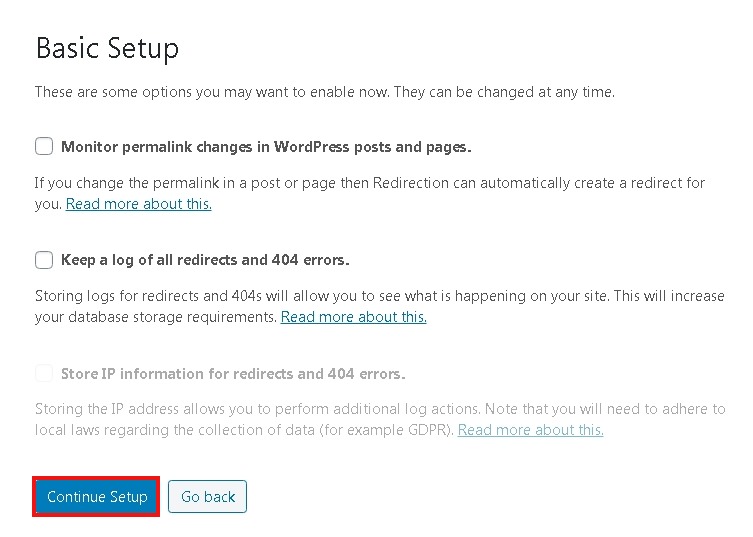 Let the plugin run a few tests and see if it's all in place. After that, the plugin will store your settings in the WordPress database. After the plugin has run all the tests, you need to press the Add New button at the bottom of the page. Then a form will appear on your screen, where you will describe your previous URL to the Source URL and your new URL to the Target URL. If you have opted for the Day and Name URLs, you can add the values given below.
Source: /(\d*)/(\d*)/(\d*)/([A-Za-z0-9-*])
Target: /$4 And if you have opted for Month and Name URLs, use the below-given values.
Source: /(\d*)/(\d*)/([A-Za-z0-9-*])
Target: /$3 Once you've finished, select Regex and then press Add Redirect. Your users will now be redirected to the latest URLs.
I hope you've found this article useful and now you won't hesitate to make your WordPress website URLs appealing. If you liked this post, we suggest you join us on Facebook and Twitter to get notified about our publications.