If you are new to WordPress or just starting out with the Elementor plugin, then there must be no things that are not obvious to do. This is for example the case of adding a PDF file to your blog. Well, that's what we'll see through this tutorial.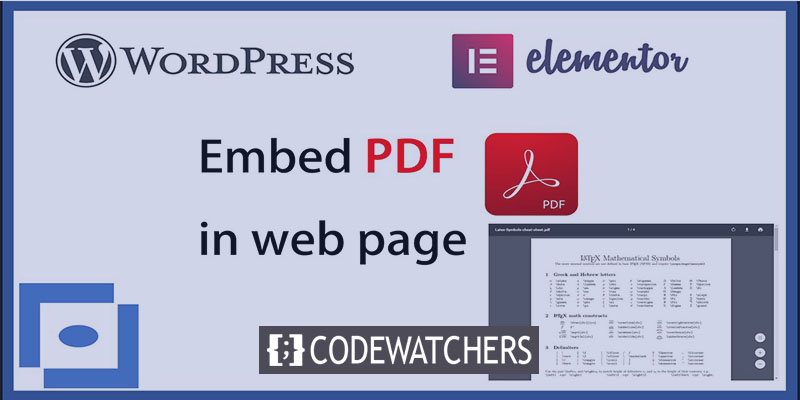 We will subdivide the process into several rather simple steps.
Before you proceed reading, we have recently published an update for this tutorial that shows how to embed a PDF and using the WordPress plugin "PDF Viewer For Elementor".
1. Upload PDF to your WordPress Media Library
Start by opening your WordPress Website's Dashboard. Go to "Media", then click "Add New".
Create Amazing Websites
With the best free page builder Elementor
Start Now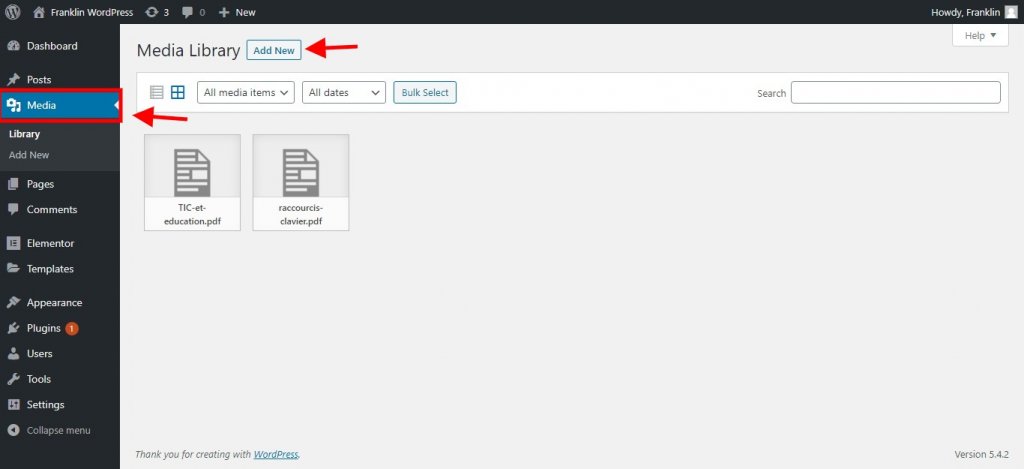 Then upload the PDF file to Media Library. Once the upload is done, click on the thumbnail of the PDF file to access the "Attachment Details" option. Copy the link to your PDF file.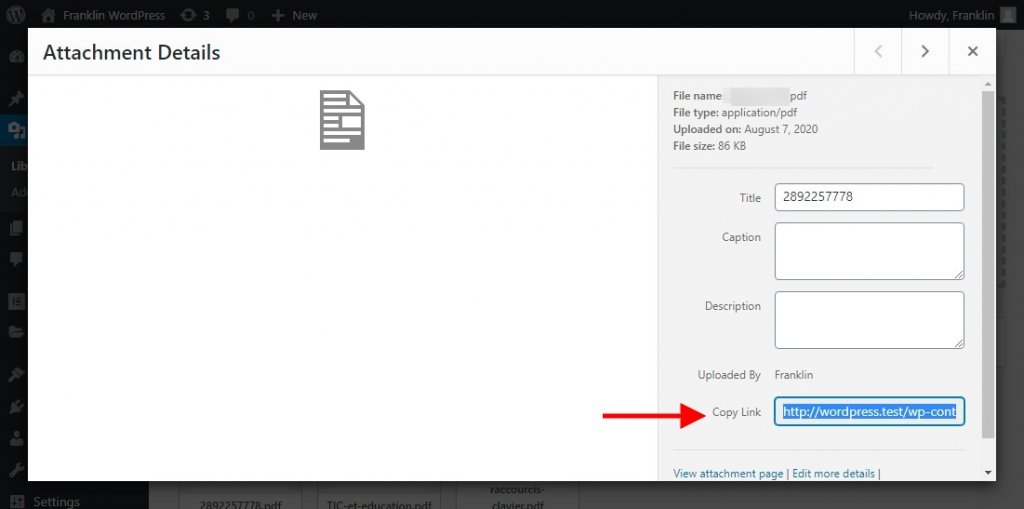 2. Embed PDF file via Elementor
First, open Elementor Editor and start creating a new page. Then you can drag and drop any widget that works with links on the page. For example, we tried with the "Text Editor" widget.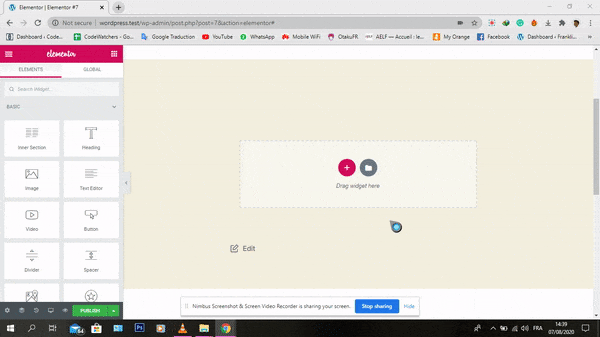 Now you can embed a link on any text and paste the copied link of the PDF file inside the field link.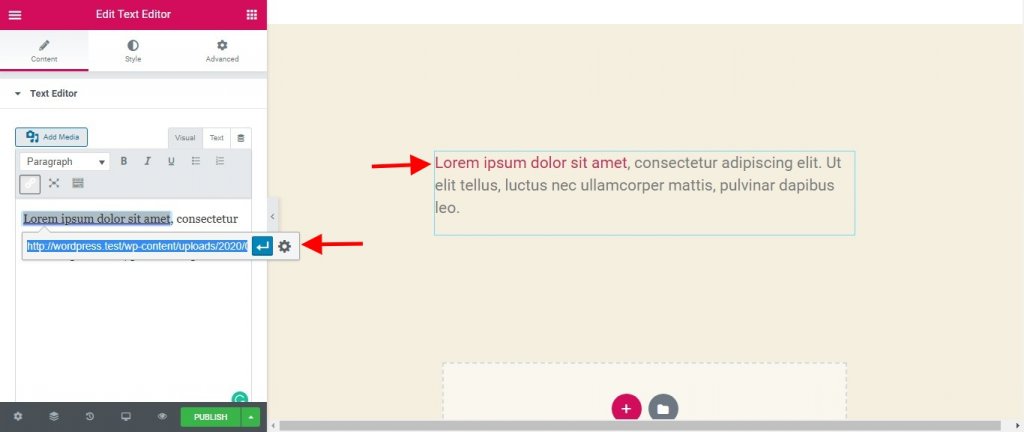 And There you go! The PDF file is perfectly integrated. We hope that by now you can easily add any PDF file to your WordPress blog using the Elementor plugin. And if you want to use something other than Elementor, you can.
5 Other Plugins To Embed PDF On WordPress
Apart from Elementor, there are other WordPress plugins that can help you embed a PDF file into your WordPress blog. We offer 3 of which 2 are free.
PDF viewer for WordPress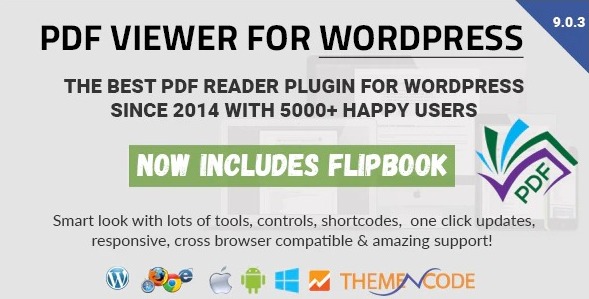 PDF Viewer for WordPress is one of the best selling premium PDF Reader plugins for WordPress on Codecanyon (5100+ Sales) since 2014. With this WordPress plugin, You can display and embed PDF Files of your WordPress Website with a modern PDF Reader & FlipBook. Use it for any kind of pdf's like eBooks, Invoices, Flyers, Documentation, Resume, etc.
Key Features
Automatically find pdf links
Translatable
Fully Customizable PDF Viewer
Embed pdf with a rich viewer
Feature Rich Admin Panel
Share pdf on social networks
Send link to friend via email
Enable/Disable social sharing
Brand viewer with you own logo
Logo links to homepage of your site
4 Shortcodes with lots of parameters.
Shortcode for viewing pdf file on any post/page
Shortcode to add a text link to your pdf file on any post/page
Fully Responsive PDF viewer
dFlip PDF FlipBook WordPress Plugin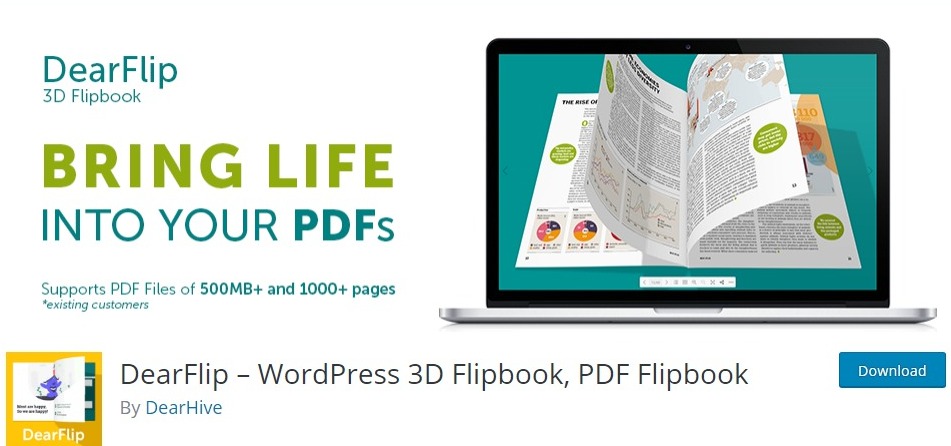 Do you want to provide an amazing experience to your using reading your PDF ? dFlip Flipbook is a premium Wordpress that provides amazing 3D flipbook experience with flip sound effect to your readers. It's easy to create PDF flipbook using just the PDF link. His design is responsive and optimized for Wordpress. Apart from PDF files, images also can be used to create a flipbook of images. We should note here that this plugins has already been sold 4800 times.
Key Features
User Friendly UI
PDF & Image FlipBook
Sound Effects
Responsive Layout
3D Effect
Easy to use Options and configuration
Smart CSS Flipbook fallback
Realistic Animation
iPages Flipbook For WordPress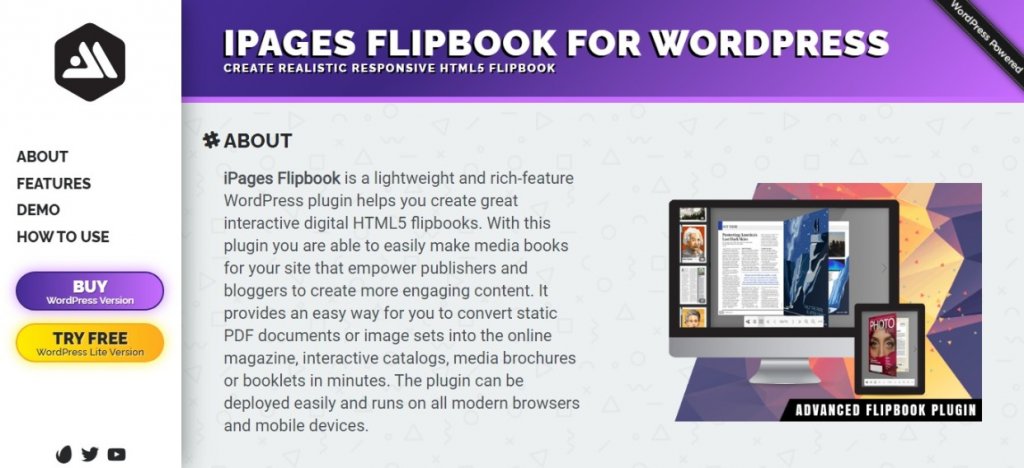 In the same gender of the previous plugin, iPages is a WordPress plugin that will let you create PDF viewer on you WordPress blog with a unique 3D flip animation. This plugin is a lightweight and will helps you to create great interactive digital HTML5 flipbooks. The author claims that it's easier with this plugin to create media books for your site.
Key Features
3 render book modes
2 data sources – PDF & images
2 themes – light & dark theme
Multiple instances
Thumbnails
Outline – bookmarks
Keyboard navigation 
Multilevel zoom
Share Buttons
Fullscreen Mode
Download Button
Progressive Loading PDF
Conclusion
That's all for this tutorial! Embedding a PDF file in your WordPress blog will have no secrets for you from today. Do yourself a favor and test the solution that interests you the most.