Over the years, Elementor has come to be one of the freest downloaded Page Builders available on WordPress.org (5 million active installations). This WordPress plugin essentially aims at everyone, including developers and those not knowing anything about HTML/CSS. Since the Elementor is not the only Page Builder available on the WordPress repository, if you're getting started, you might wonder if you should, as many others do, start with Elementor or use any other existing solution?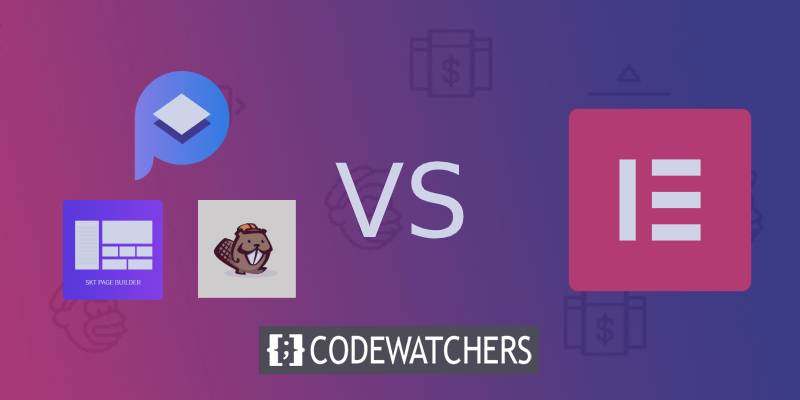 In today's post, we'll go over some page builder currently available on WordPress.org and make a quick comparison with Elementor, by showing all the differences and the key points. Hope you're ready, let's get started.
What is a Page Builder for WordPress ?
A Page Builder is essentially software that will help you to create easily and quickly complex pages with various layout and style. The purpose here is to avoid you digging HTML code to build a web page as you desire, but instead providing you either a real-time page building or a backend page building with a drag and drop interface. Usually, Page Builders are available as a WordPress plugin, but sometime, it might be integrated within a Theme (that's the case for Divi).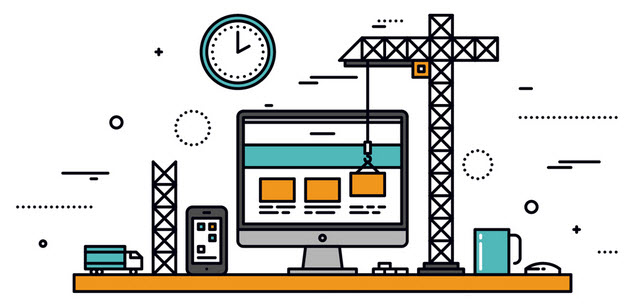 One of the main characteristics of a page builder is to have a Drag & Drop UI to ease components placement over the page. It also consists of pre-built components, which are visual portions of the user interface with a specific use-case. Nowadays, page builders aren't just limited to helping you creating page layout only, but you can now edit the header and the footer or pretty much build a WordPress Theme. With these possibilities, what can be achieved with page builders is extended to the infinite.
Create Amazing Websites
With the best free page builder Elementor
Start Now
Many page builder doesn't provide everything mentioned before, but others do and that's the case of Elementor.
Introducing Elementor : The Free Page Builder
As you might already know, Elementor is a page builder plugin for WordPress. It has been created to ease as much as possible WordPress project accomplishment by reducing frustration. The main purpose here is therefore to make building a website easier, for either developers or beginners, thanks to a very intuitive UI and rich components.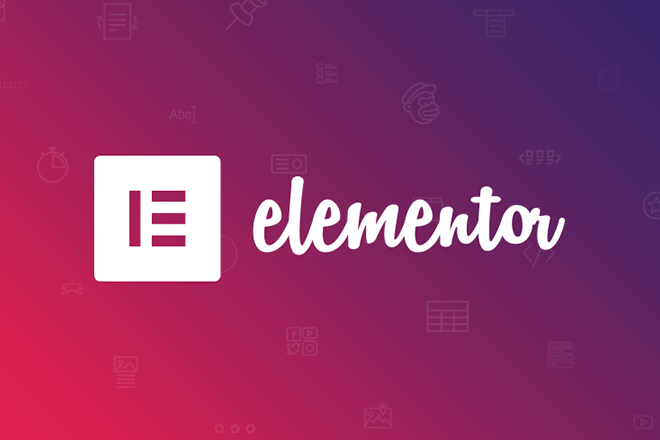 Elementor Editor Features
The main characteristic of Elementor is the Editor it offers. This Editor has been simplified for an eased usage. This editor offers a live editor, which means that as you build, the result you see will be the final result. It also offers a side panel that provides further customization to the provided components.
Elementor is the kind of plugin we consider as Freemium, as it's free for everyone to download and use. However, premium and exclusive components (features) are available only with the Pro version. Here are the details of the features offered for the main plans :
Elementor Free Plan
 Drag and Drop Editor
 Responsive Editing
 40+ Basic Widgets
 30+ Basic Templates
The premium plans offer has pretty much the same features, but varies over the number of installations you can have with the pro version. Regarding the plans, you get the ability to either install on 1 site (Personal), 3 sites (Plus), and 1000 sites (Expert). With that comes the following features.
Elementor Premium Plans
50+ Pro Widgets
300+ Pro Templates
10+ Full Website
Template Kits
Theme Builder
WooCommerce Builder
Popup Builder
Support & Updates for 1 Year
We have previously mentioned that Page Builders nowadays are capable of creating headers and footer, Elementor does that and that feature is called Theme Builder. There is also a Builder For WooCommerce and even a Popup Builder. But this is only available with the premium packages. The good news here is that you don't need to break the piggy bank to start using Elementor. And if you're really in a hurry, you can start with a Free Template.
What is an Elementor Template? It is an already designed full website page using Elementor with provided components for a specific niche. A template might use Free or Premium components and therefore, some Elementor templates might require a free version or premium version to work. However, Elementor is not the only page builder available. There indeed many other Free Page Builder available on WordPress.org, does that offer that much feature as Elementor ? Let's find out.
Elementor VS Page Builder by SiteOrigin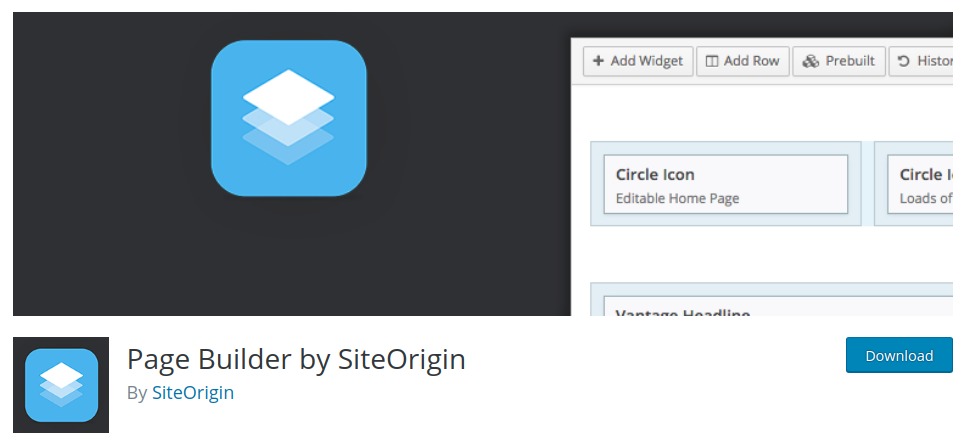 Page Builder by SiteOrigin is a great alternative to Elementor. It has around 1millions actives installations, which means people are currently using it. This WordPress plugin also has a premium version that offers, there is also a plugin for a specific use case such as: Bloc Animations, Call To Actions, Accordions, Contact Form, etc.
Honestly, we're impress by the catalog offered, and we're pretty sure, people can find what they are looking with that page builder. Right after the installation, we land on a setup page, that let you configure where the page builder should work.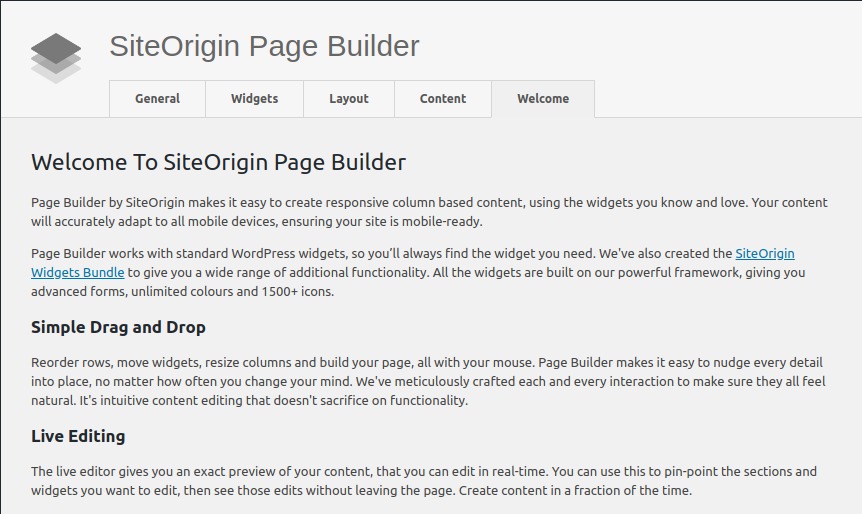 While that looks like a quite cold welcome, let's proceed by seeing the integration with the Page section. So by starting a page creation (after having disabled the classic editor), we've noticed that the plugin is compatible with Gutenberg.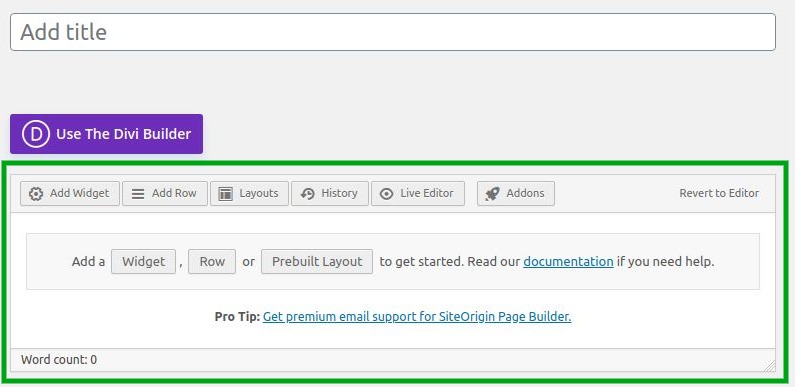 Building with this UI makes us remember the early days of page building on WordPress, with a Drag and Drop UI having boxes and buttons without knowing how look like what you're doing. That's okay if you're someone who can "imagine" the design on his head. For me, most commonly, I need to see my creation while I'm building. It's true there is a preview button for each section, but yeah... that requires you to do an extra action (toggle between design and preview). If Page Builder by SiteOrigin can do the job for page builder, this rather looks like a Bloc Builder (a something similar). My Choice will remain Elementor.
Page Builder : Pros And Cons
Nice Drag and Drop UI
Various Components Available
Various Layout Options
Layouts Collection
No Visual Editor
Most Extensions Are Paid
Very Thin Layouts Collection
Not beginner friendly
Elementor VS WP Page Builder
WP Page Builder comes out with a very common UI. In fact, I had to check twice the title to realize this plugin is not Elementor. Alright, so WP Page Builder comes to be a direct contestant to Elementor, but does it really worth such consideration?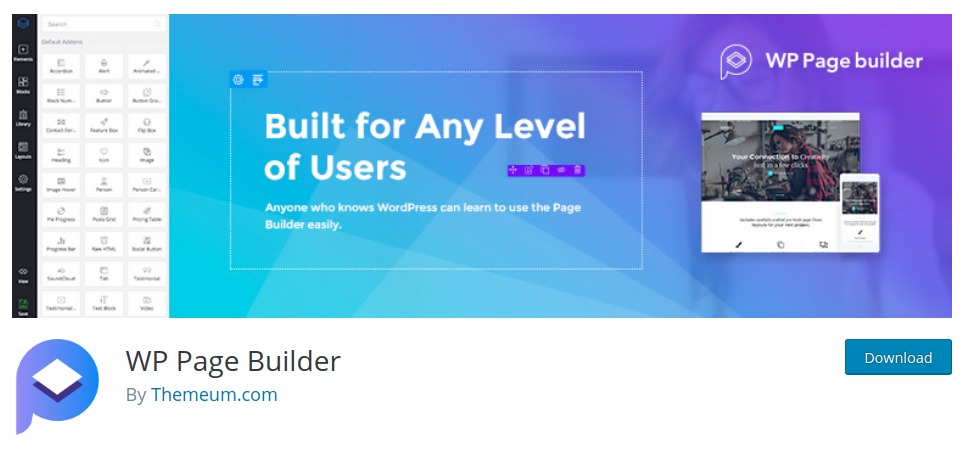 Same as Page Builder by Site Origin, there is a settings to configure basic settings. However, i think you can go without configuring anything.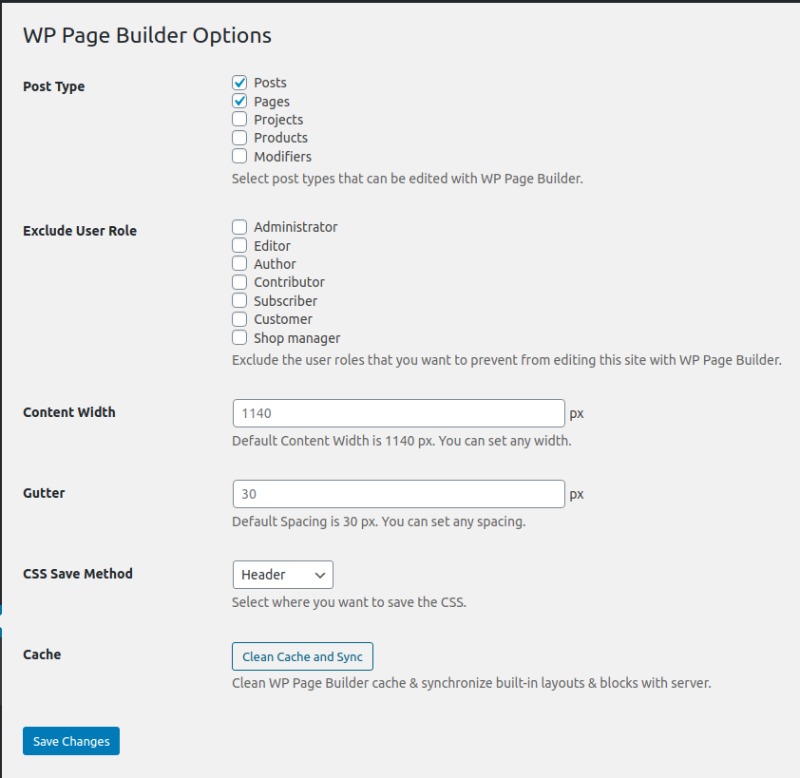 Let's now see how the building works with this WordPress plugin. When you head to the page creation, you'll see a button on top of the Gutenberg toolbar where you can start building with WP Page Builder.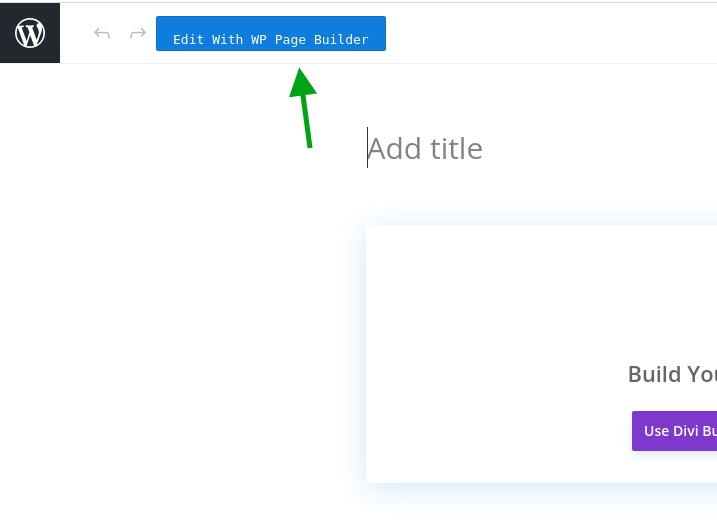 Clicking there takes us to the page builder that looks similar to Elementor, with one side the components (visual components) and on the right large side the live builder. The way of adding components and seeing directly how that renders is very handy. Moreover, you can directly interact with components as you can see in the video.
Building with WP Page Builder looks nice and definitely it's a plugin to consider as the top free page builder for WordPress. Let's now take a look at the ecosystem, by checking if there is any template, community behind and how the plugin has evolved so far.
If we compare the active installation of WP Page Builder against Page Builder by SiteOrigin, well, WP Page Builder will look newbie. In fact, it has 9000+ actives installations which are not that bad if we consider the plugin is recent. WP Page Builder also has a premium version, that comes with a bunch of interesting feature (more blocks, more layouts, more addons)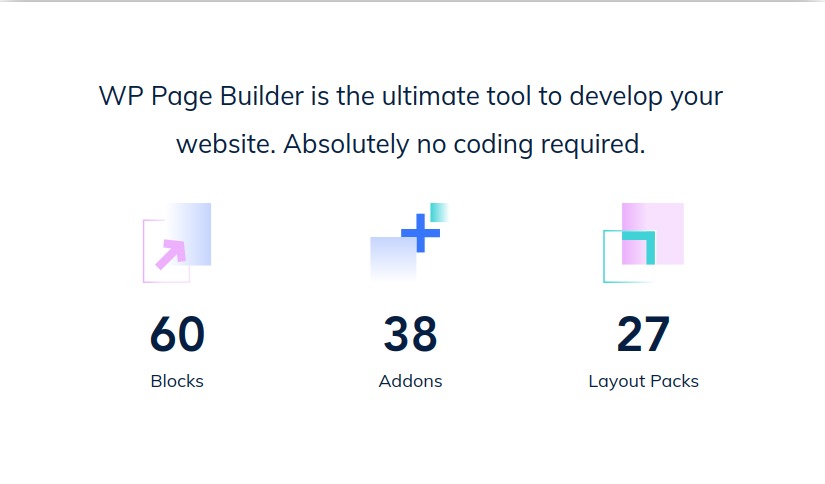 Here, you won't have the feeling to be forced to move to the premium version in order to be able to build a decent WordPress website. However, while this looks like a good alternative solution to Elementor, can we recommend this? Obviously yes, the only thing we should let you know is that this plugin is recent and doesn't have either a huge community as Elementor has or the same layouts library (but there are enough choices on that library).
WP Page Builder : Pros And Cons
Nice Live Page Builder
Various Components Available
Interactive Live Components
Layouts Library
Small But Growing Community
Small And Unclear Controls
Expensive Lifetime Licenses
Not Widely Supported by Themes
Elementor VS Beaver Builder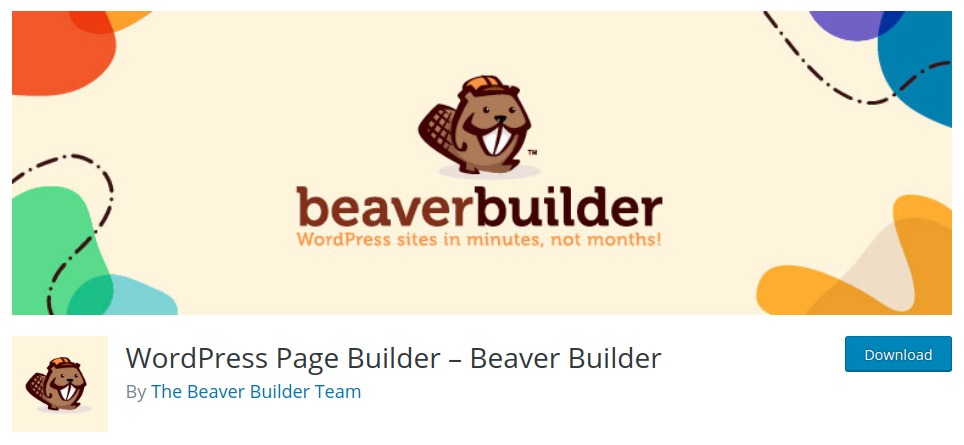 Who hasn't heard about Beaver Builder raise his hand? Indeed, Beaver Builder is also a recent Page Builder available for free (with pro version) available on WordPress.org. Yet, the page builder has 300.000+ more active installations, but in fact, this plugin has been downloaded more than 5 million times. Does these outstanding stats make it the ultimate Elementor alternative? Let's see.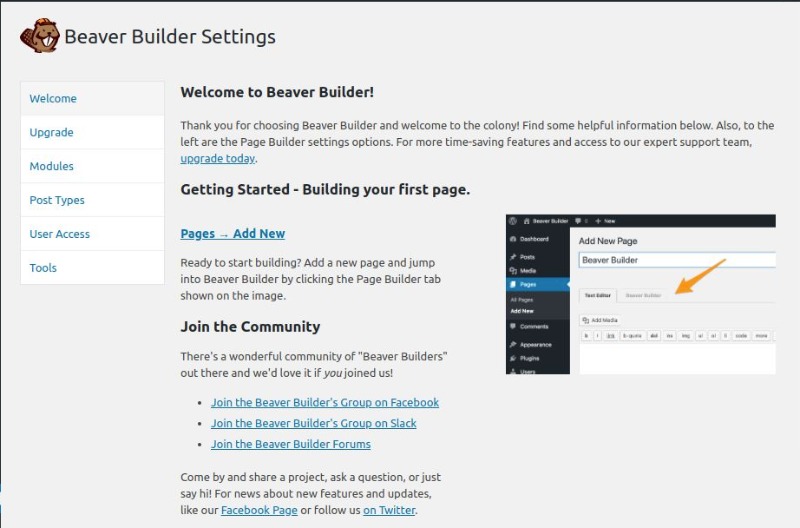 Installing Beaver Builder takes us to a more friendly welcome page. That has useful links and general information about how to get started with Beaver Builder. You also has access to the settings for configuring Post Type supported. But, you can also skip that and jump right into the page builder, that's what we'll do.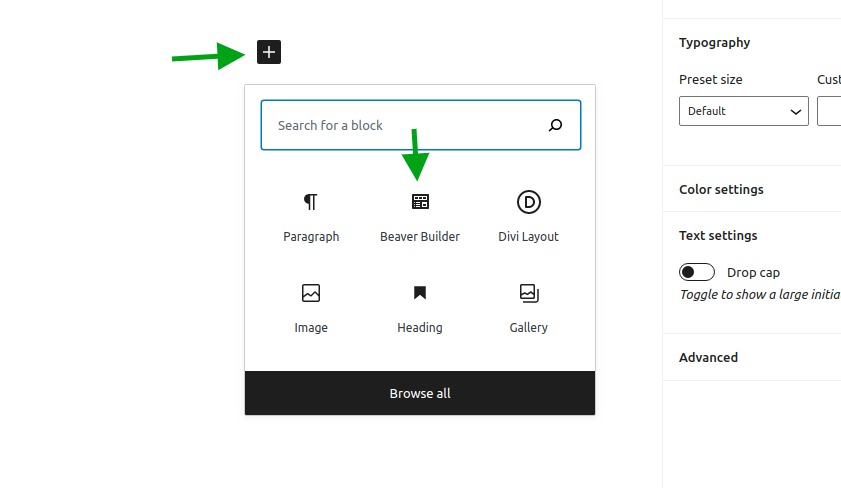 The Builder displays a notice inviting us to either choose Beaver Builder or the Standard Editor. Once you click on "Beaver Builder", you're welcomed with a message that will guide you through the builder (nice move Beaver).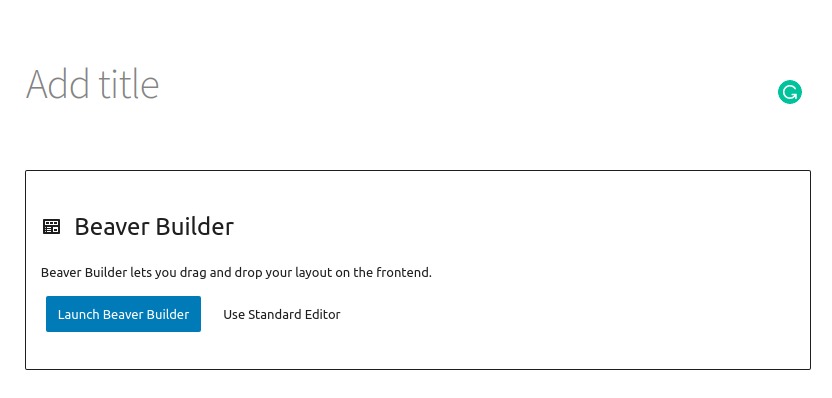 Once you're done, you'll be able to build. Honestly what we felt is like, all the glitter Beaver has blown in our eyes, is over. The magic seems gone. While the builder looks not bad, we directly see there is a huge missing component (compared to Elementor). You're strictly limited to the layouts and, well... that's all (i don't want to consider an Editor as a component, not even the video or the audio).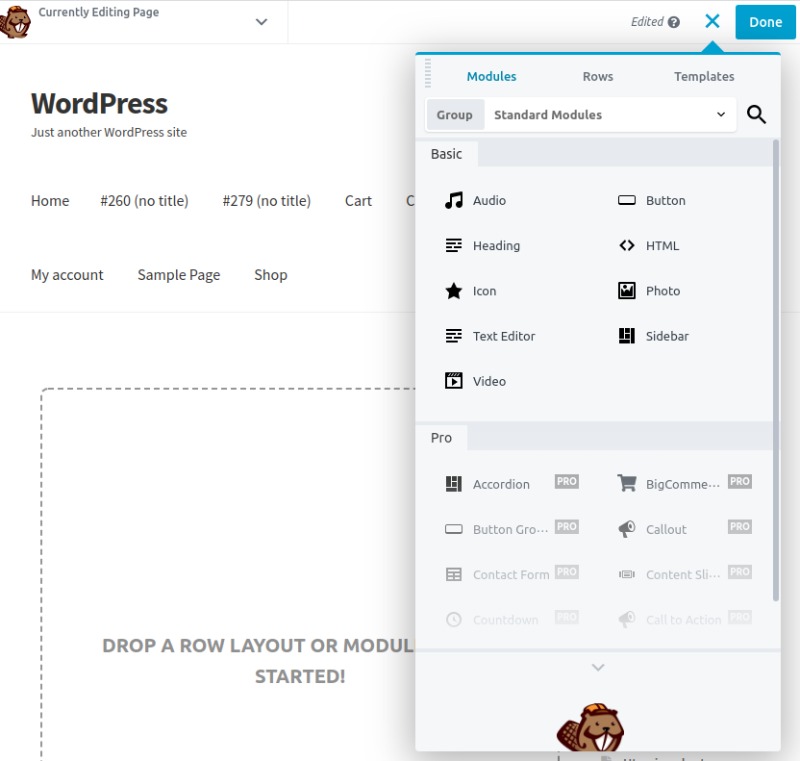 There is not event a layout library (if there is one, that's well hidden). Despite this, let's take a look at what the Pro version has to offer. The first step we did is to see the pricing.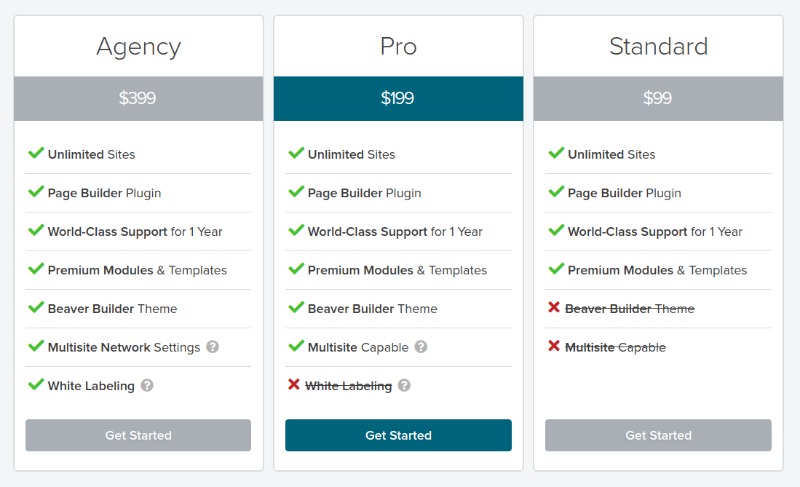 Oops, that's salty. We don't even have something related to new components or an unlocked layout library. Why do I insist on the layouts library? In fact, not many people start designing from scratch, they often start using a pre-made template and use it for their needs. Regarding Beaver globally, that's expensive. If I had money to spend on a page builder, I won't spend it on Beaver Builder, I rather prefer to be honest with you.
Alright, let's summarize this up.
Beaver Builder : Pros And Cons
Beginner Friendly
Nice Drag And Drop Builder
Multiple Layout Options
Live Builder
Expensive Pro Version
No Layout Library
Few Default Components
Confusing Box Options
Elementor VS SKT Page Builder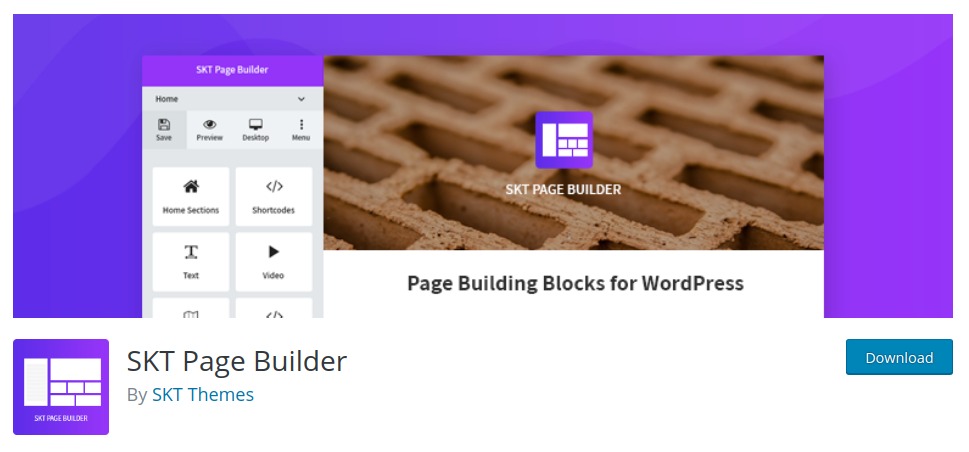 Alright, let's see how SKT builder works. To summarise quickly the stats, SKT has 5000+ actives installations. When we check at the advanced stats, we can see the installation growth is dropping significantly and there should be a reason for that. The rating isn't in favor of this plugin so, we start this comparison with some doubt already. We might be (maybe) surprised, let's find out.
Right after the installation, we aren't redirected and we needed to look clearly at our dashboard to notice the new SKT Builder menu added. When we get into that, well... no settings (nada), just a description or rather why SKT is great, but nothing to help you get started and that's not beginner-friendly.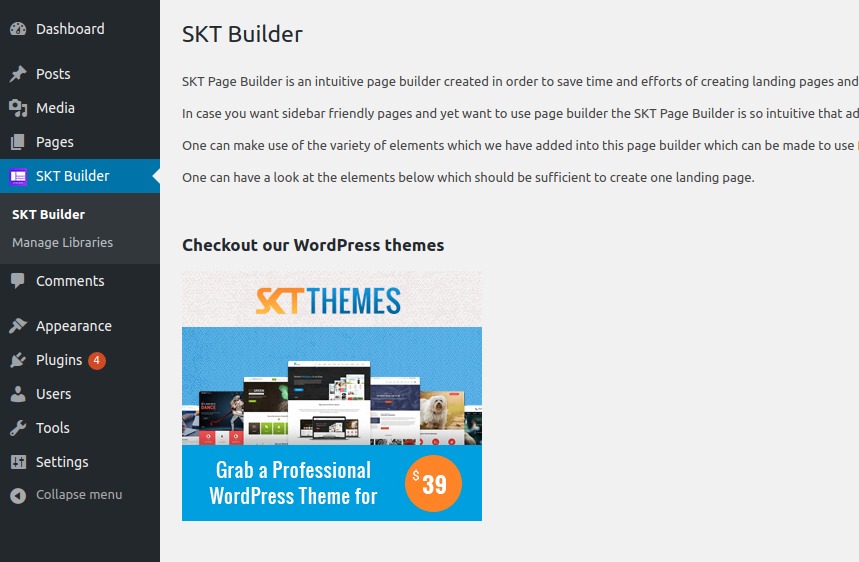 Let's see how to build with this Page Builder. When you head to the page, you'll see a button on top the Gutenberg toolbar a button to launch SKT.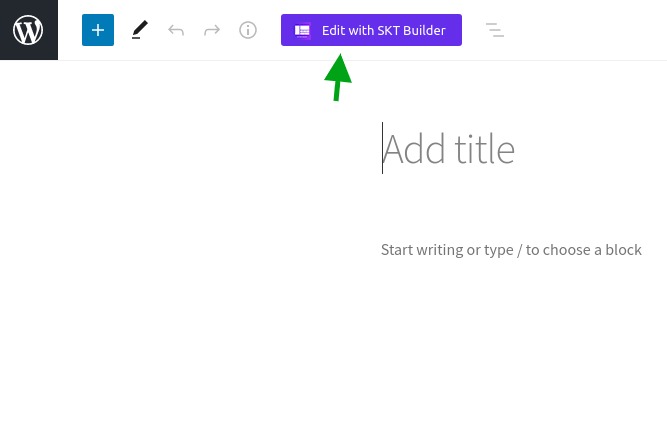 The builder looks a bit common with a left sidebar with components and options and a right section with the builder. What is confusing is that dragging a component to the builder doesn't work, just because you'll need to click on that to expand a panel to choose the layout.
Well, SKT is not what we can call a Page Builder, because that has some premade layouts component even for the text component. We're therefore limited in terms of layout choice with SKT. If we see what we've done on the Builder, the modification is not really immersive and direct as we have on Elementor.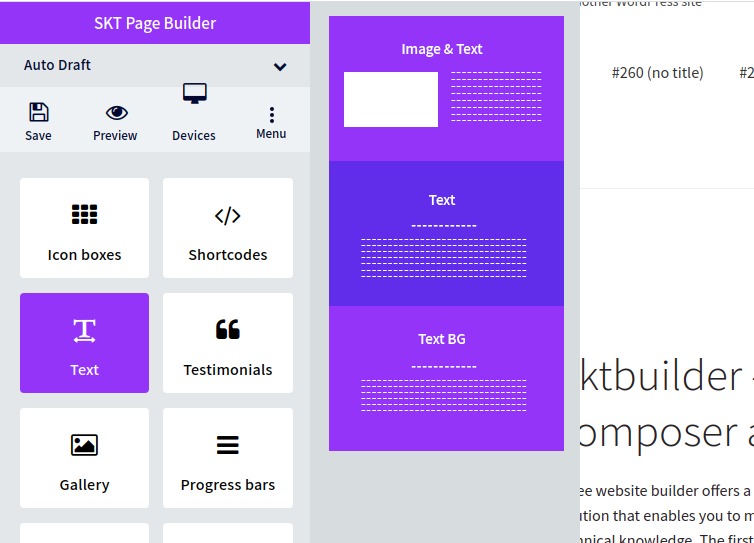 Globally, it's a disappointing experience we had here. No template library, no real drag and drop experience, and very few components to choose from. The author offers SKT themes to purchase, but if the theme is built just as the page builder is... then, I'll pass my turn. There are clearly many options with Elementor, and as a free page builder, that won't be something I'll recommend.
SKT Builder : Pros And Cons
Basic Components
Almost Visual Building
Not A Page Builder
Not Enough Components
No Layouts Library
Not Beginner Friendly
Summing up
Alright, there are some interesting choices when it comes to choosing a Free Page Builder for WordPress. While Elementor remains our main recommendation as a Free/Premium Page Builder, we'll also recommend WP Page Builder, which is certainly to be the best alternative to Elementor. Disappointed was the feeling we had with either Beaver Builder and SKT Page Builder.
If you can break up a little bit the piggy bank, then I'll recommend you to go for the premium version of Elementor, but there is also Divi by ElegantThemes, which is far the most achieved Page Builder for WordPress