Envato Element is a place of wholesome experience for creative people like Developers, designers, animators, musicians, and video editors. However, Web developers often struggle with downloading a theme or template from Envato element and uploading it to their website. This post will walk you through the process of downloading, installing, and activating a WordPress theme.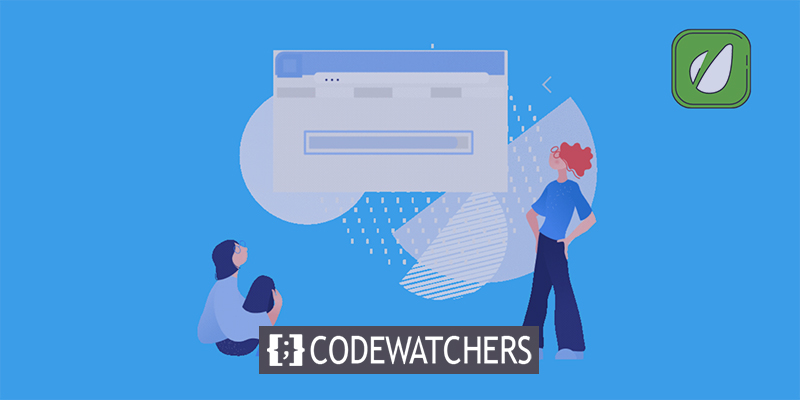 These instructions presume that you've already installed the most recent version of WordPress in your WordPress installation.
Why You Shout Try Envato Elements Free Trial
An Envato Elements subscription comes with limitless downloads of graphics, video, audio, pictures, and more, all covered by our lifetime commercial license. With a 7-day free trial, you can try it out completely risk-free for an entire week. Simply cancel the subscription at any moment before your trial period ends if you change your mind.
What are the advantages of the Envato Elements free trial, and how can you make the most of it? You can explore Elements in a variety of ways during your free trial, from learning everything there is to know about the software and its features to building a list of advantages and disadvantages to establishing a strategy for taking on a project and experiencing the interface firsthand.
Create Amazing Websites
With the best free page builder Elementor
Start Now
Explore Massive Creative Assets Library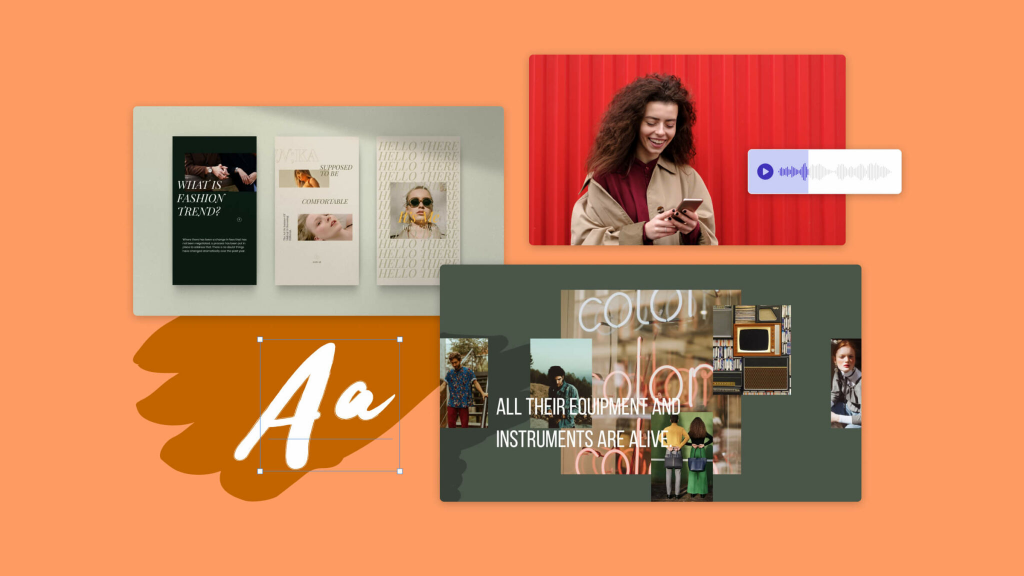 The fact that Envato Elements allows you access to over 60+ million objects, including images, graphics, movies, templates, fonts, add-ons, sound effects, and more, is one of its main advantages. Whatever project you want to start, you can be sure to find everything you need in one convenient location.
Take full use of your free trial by extensively perusing the vast Envato Elements library. You have seven full days to familiarize yourself with the website, peruse the product categories, and determine which could be the best fit for you and your tasks.
Unleash Unlimited Downloads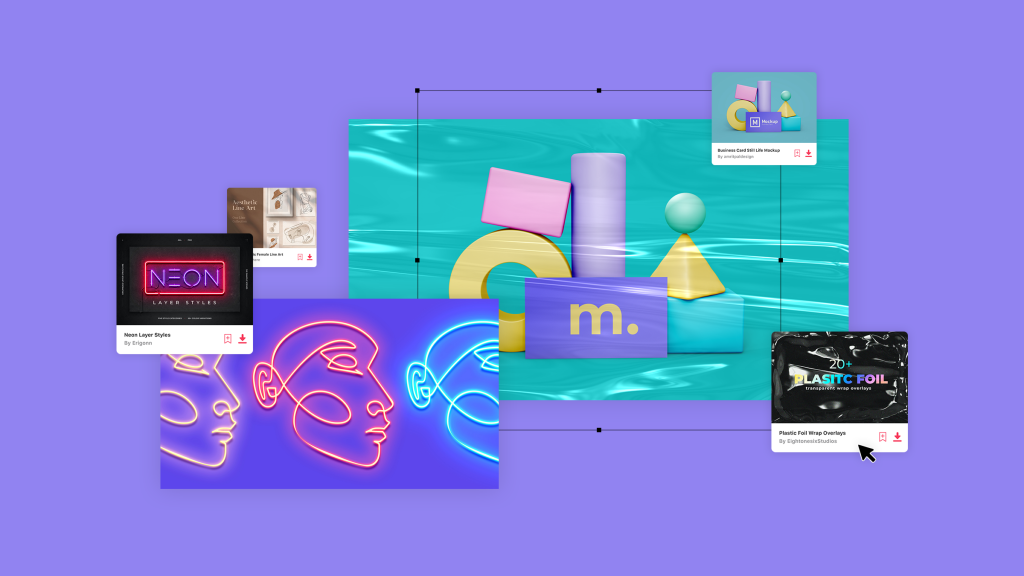 Envato Elements provides users with limitless downloads, unlike some creative stock companies that place a limit on the number of products you can use. You can use all of the resources in the Elements library as often and anywhere you choose. This enables you to work on several projects concurrently or even download and test out several assets for your project until you find the one that works best. During your free trial, you can use any project to get a taste of what it's like to be unconstrained by volumes and constraints.
You get access to the simple lifetime license from Envato Elements as part of your free trial, which allows you to use any item in a range of projects, including those that are commercial in nature. Our clients tell us that this gives them peace of mind and enables them to act morally.
Finish A Creative Project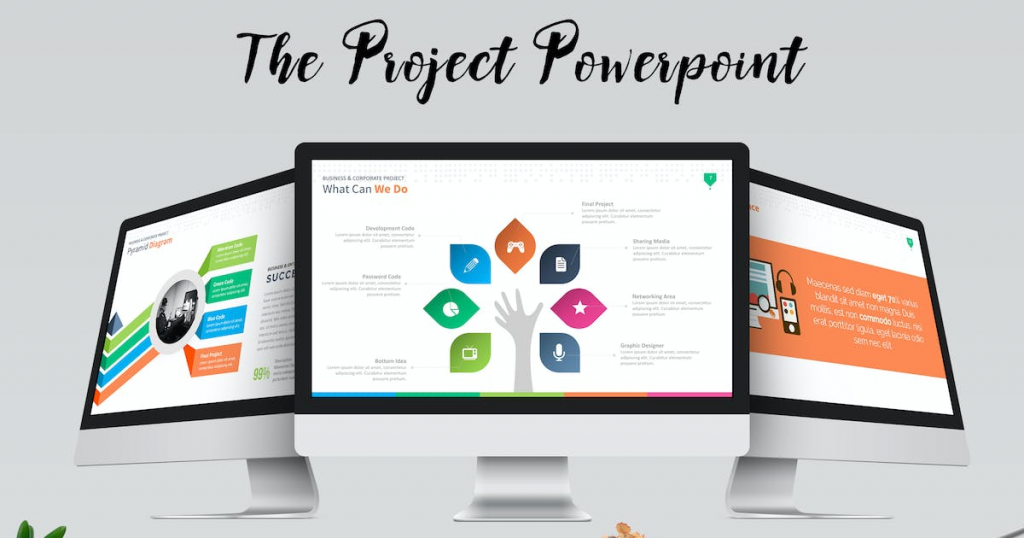 The ultimate arsenal for finishing any type of creative project, including branding, social media postings, corporate presentations, and generating videos or digital art, is Envato Elements. You have access to the necessary templates, extras, graphics, and stock assets.
Make a plan for how you want to utilize Elements before you begin the free trial. You might need to design a banner for a forthcoming occasion, a social media toolkit for your company, or some video editing for your freelancing work. Use your Elements free trial on a practical project to learn how it can help you, no matter what you're creating.
Envato Elements Collections are the ideal tool for curating elements if you're working on several projects at once. You may store all of your favorite things and projects so you can access them later. You may use Collections to keep your work organized, for inspiration, to make mood boards, to share and collaborate with coworkers and clients, and even for your own personal usage.
Inspiration From Envato Community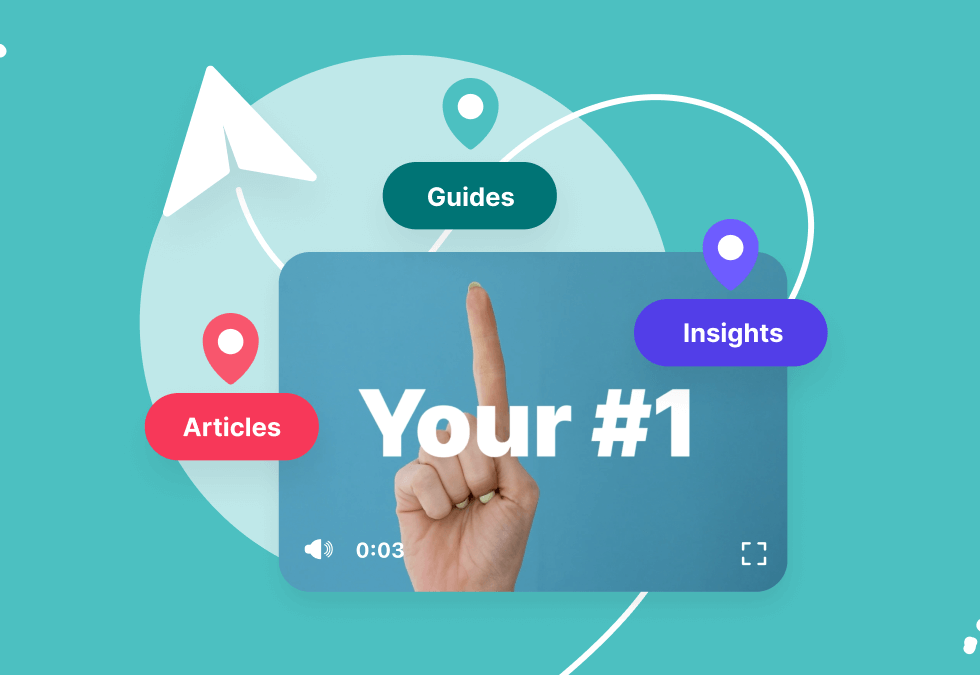 A vibrant author community that uses the platform to market and sell their outstanding creations powers Envato Elements. You may get access to high-quality goods through Envato Elements while also assisting other designers and developers all over the world.
Some Envato customers, including digital artists, YouTubers, branding agencies, and independent designers, want to share how they use Elements products to create their outstanding work. Why not join our creative community, be inspired by other creators, and pick up tons of advice along the road to make the most of your free trial?
If you're looking for inspiration, go no further than our social media channels, YouTube channel, and blog since we love highlighting the work of our amazing creative community!
While Elements is unquestionably a fantastic tool, Envato also offers a wide range of other goods and services like - Envato tuts+, Milkshake App, Placeit, etc. Learn more about some of our additional products that can be used in conjunction with your Elements free trial.
Download Themes
You may download each of your things from your download page.
Hover over the main menu on the Envato Elements home page. After that, after choosing the item, you wish to download, click "Download." Choose "Project Use" or "Trial Use" (If project use is selected, create a name for your project). Your download will then start.
You may find the installable WordPress file by extracting the files provided in the zip file, which are included in your download.
You should see something like the one below if you look in your downloads folder. Once the zip file has been downloaded, you must extract the files from the zip folder to find the installable WordPress zip file. Make sure to choose the zip file that contains the name of the theme you bought. Search for the file with your theme name and the zip extension to find this one. For instance, the file is called krobs.zip since we downloaded the "Krobs - Personal Onepage Responsive WordPress" theme (themename.zip).
Install WordPress Theme
We're getting close! It's time to install your WordPress site's theme.
You must access the theme menu after logging into the WordPress site's administrator area by:
Look for an option labeled "Appearance" and select "Themes" from that.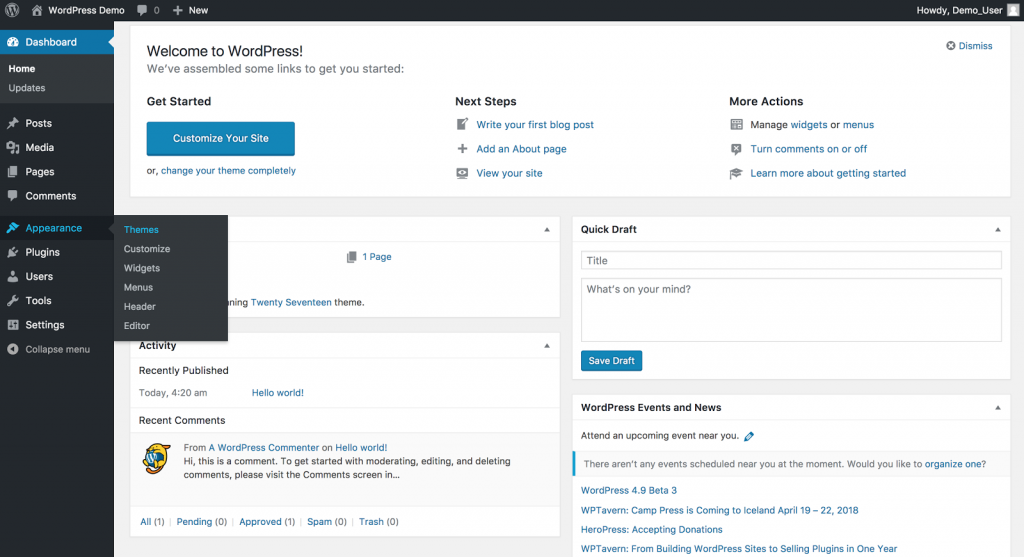 Now select "Add New" and then Upload themes.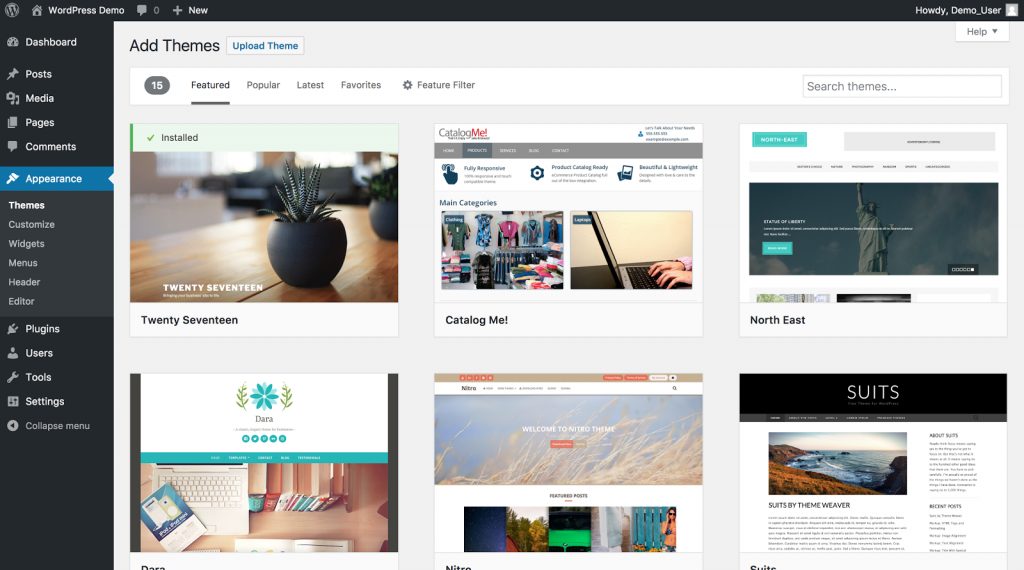 Now select Choose Files. Select the downloaded file by navigating to it, clicking it, and choosing "Open."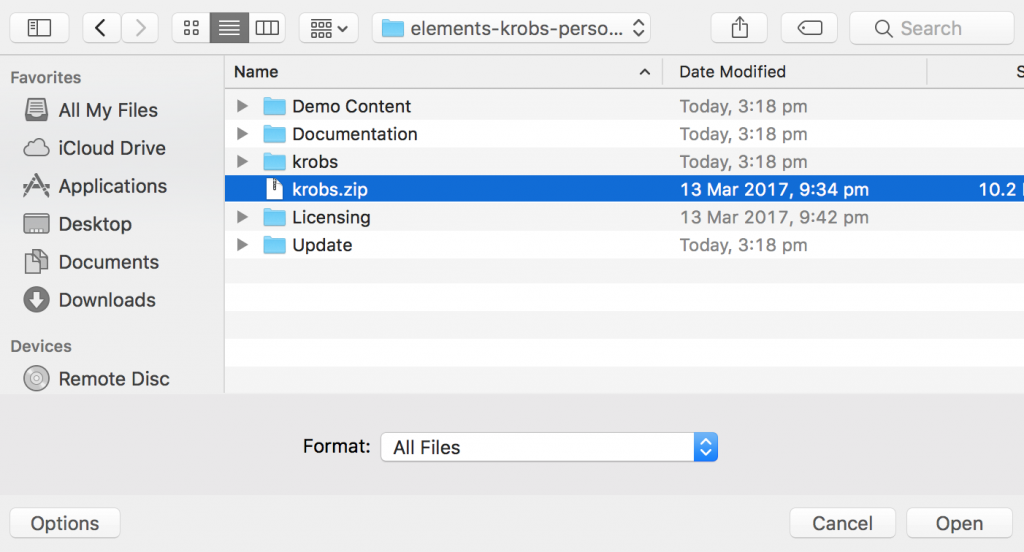 After the upload is finished, you will be given the option to "Install Now." Now start the installation. An installation success message will be displayed to you after it is finished. By choosing "Activate," you may also turn on the theme.
The end of that. WordPress theme installation is now complete. Now that you have explored the theme's options, you can start building your own website.
Upload A Theme Via FTP
You may be able to upload your theme via an FTP client or user interface in some hosting situations. You must upload your theme and then extract its contents into the /wp-content/themes folder.
This way, you can easily resolve the issue.
How To Solve WordPress PHP Upload File Size Limit Issue?
WordPress by default enables you to upload files up to 2MB in size. This restriction can be exceeded by some themes, so you'll need to change your PHP settings to permit the uploading of larger files.
There are several ways to accomplish this.
Make a new PHP.INI file or change an existing one.
On some shared hosting platforms, you could have the ability to add or modify php.ini files. Add the following code to your php.ini file if you already have one or need to create one.
upload_max_filesize = 32M

post_max_size = 32M

max_execution_time = 300
A php.ini file can be found or created in your root folder.
Make a new htaccess file or change an existing one.
You could utilize the htaccess file to increase your maximum file size for uploading if you were unable to locate or update your php.ini file. The htaccess file is located in your root directory. You can add the following code if your hosting company permits changes.
php_value upload_max_filesize 32M

php_value post_max_size 32M

php_value max_execution_time 300

php_value max_input_time 300 
Wrapping Up
As this is a very common issue and web designers and developers often struggle with downloading themes and templates from Envato elements, so we are here to back you up. Are you aware of Envato elements giving 60% off or 7 days of free trial on all the elements? if not, then check this article to know more and stay in touch with CodeWatchers.