Are you willing to create an Agency Website? don't look further, we might have what you're looking for. Venor which looks like a superhero name is a WordPress theme crafted for Agency and Consulting businesses. You aren't limited to these 2 niches, because it's compatible with WooCommerce helpful for having a store on your website. At first sight, it looks trendy and very beautiful. We've explored and tested the theme, and we strongly believe it deserves your attention. Are you curious as we have been about this? Let's get started.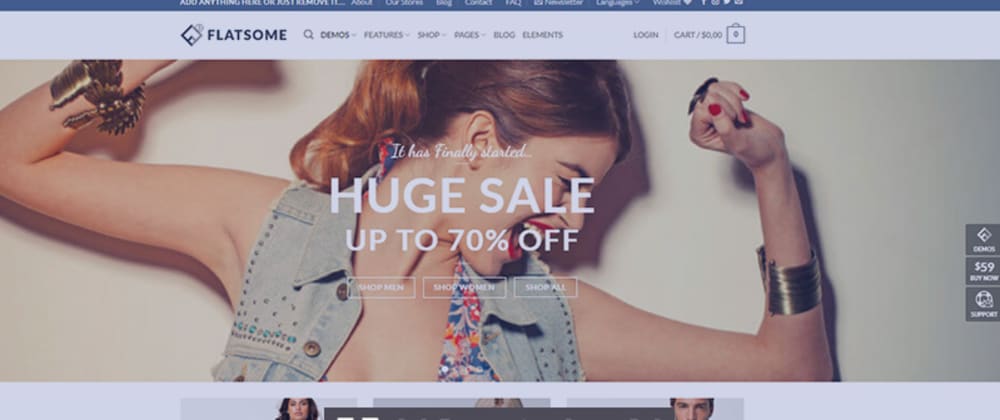 Feature List
Multiple header variants
600+ Google Fonts
Various Custom Widgets and much more
Fully Responsive
Multiple Colors & Skins Throughout
Eye-catching CSS Animations
Compatible with: Contact form 7
Optimized for high speed
Fast and easy to use
Well Documented
Mobile Compatibility
First, how Venor behaves on mobile devices. We tested it on various devices regardless of the screen size, and the theme adapts very well. At least overall. However, we notice a fairly glaring problem as soon as we open the theme. The welcome image does not fit properly on mobile screens. We tried it on the iPad, and the situation is the same. It might not be a huge issue or be related to the image. If you have any the support should help you with that.
However, apart from that, the rest is pretty good. Whether we're talking about his animations, images, functionalities, the theme is fully responsive and works as expected.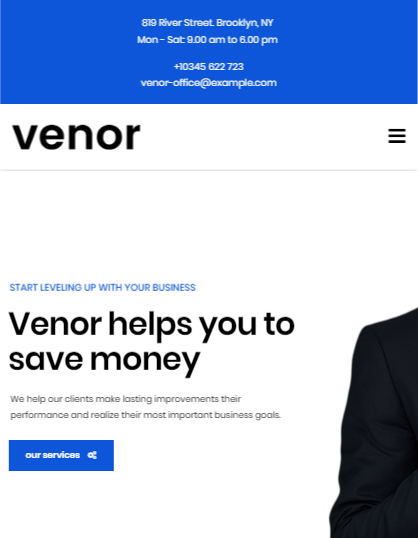 If there is something else that should also be reviewed, it is the hidden menu that is not fixed. But, that's a recent trend in mobile design: You can reach the menu by scrolling up a bit. We also note that certain elements of the content are not very well positioned, in particular the newsletter which should occupy all the space where it is located, but which rather leaves an empty space which is useless. This might be a configuration issue as usually on footer there are various columns.
Create Amazing Websites
With the best free page builder Elementor
Start Now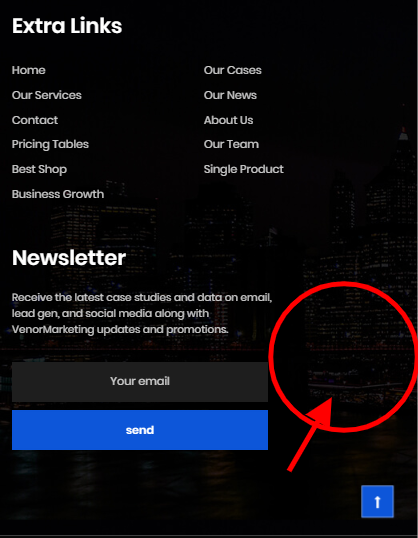 Design Review
Design is the first element that catch your visitor's sight when they reach your website. We aren't exaggerating when we believe that it is of paramount importance in the conversion of potential prospects. The Venor theme fully meets the demands of its genre. We have a modern, neat and attractive design. The colors chosen (mainly blue and white), backgrounds and animations are used to match the target niche.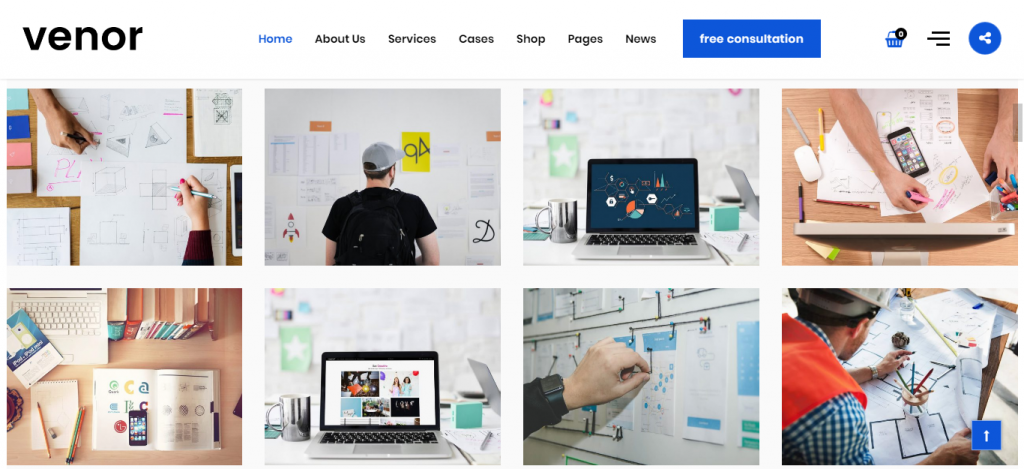 We also appreciated the loading page when the theme opened, it's quite stylish!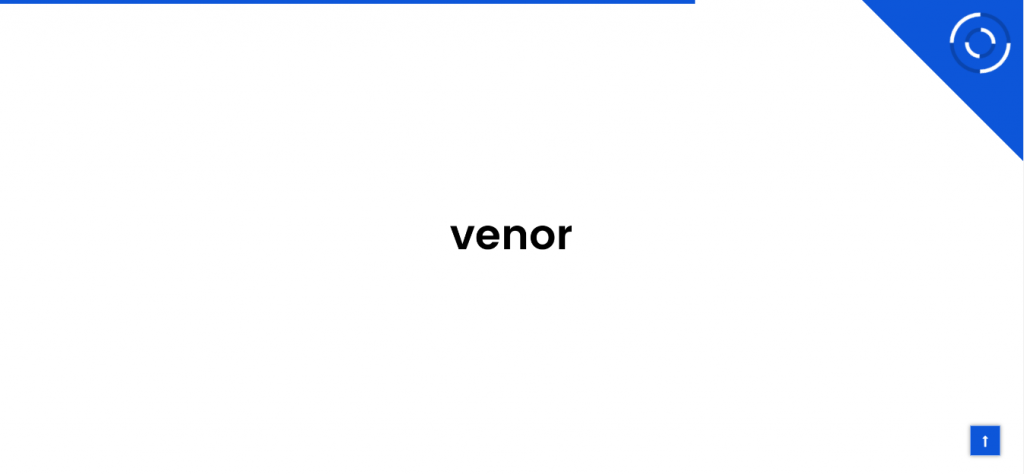 Speed Test Review
We evaluated the loading speed of Venor and it is rather slow. Statistically speaking, a site must have an average speed of 3s at most. Beyond 3s, the user experience may be affected, which will increase the bounce rate, and then reduce the visits. And the Venor offers us an average speed of 5.43s. However, the page is not heavy enough which leads us to wonder what makes the loading long. Obviously, the server is slow. So the problem does not come from the theme itself but maybe from the server.
It should still be noted at the theme level a fairly large number of HTTP requests. Decreasing the number of components on a page reduces the number of HTTP requests required to render the page, resulting in faster page loads. Some ways to reduce the number of components include: combine files, combine multiple scripts into one script, combine multiple CSS files into one style sheet, and use CSS Sprites and image maps.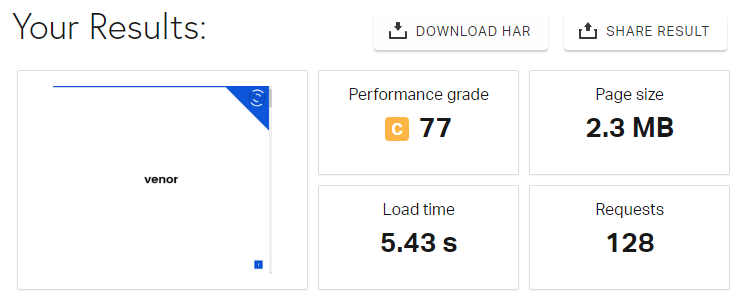 SEO Review
A very interesting score for Venor: 85. Such good SEO ensures good visibility on the search engines. You will no longer need to spend a lot of time in configurations and optimizations.
But what makes the score, not 100? (yeah we are perfectionists on Codewatchers). In fact, we studied the question and we realized that some pages had low word count compared to the required standards. Without enough text on a page, Google will have trouble understanding what the content is about. If Google doesn't know what the content is about, it won't be able to rank your content for the search terms you are targeting.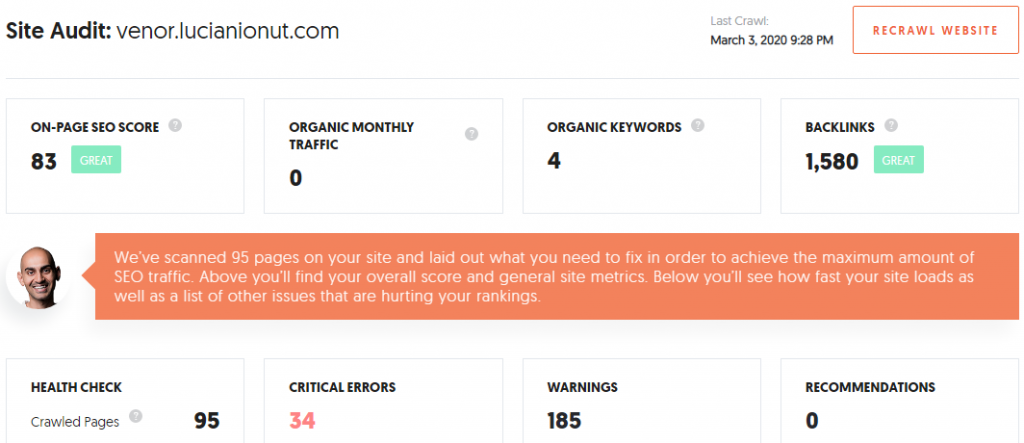 By adding more text, you are telling Google's crawlers, and your end-users, more about what it is you have to offer. Anything less than a few hundred words is considered thin content and will be nearly impossible to rank.
In general, the average web page that ranks on page 1 of Google contains 2200 words. So we advise you to take this into account when you produce content. This resource has some interesting SEO techniques that you can apply to your website today.
Customer Support Review
From what we could see it is one of the strong points of this theme. Problems are quickly taken care of, within 24 hours, and are dealt with effectively. This is an undeniable advantage because it ensures that you will be well supported during the handling of your theme.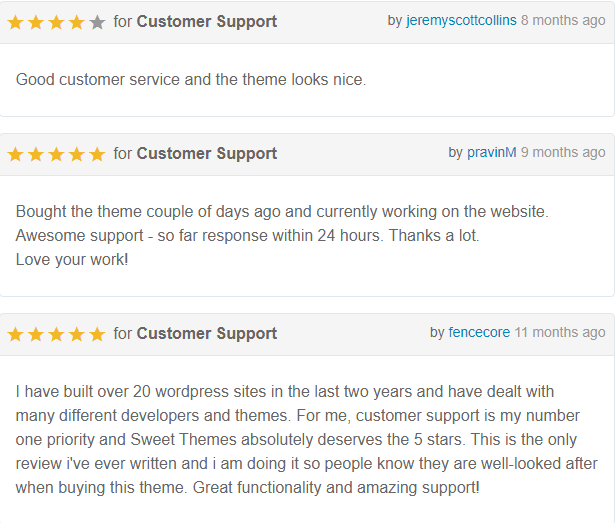 On the other hand, the author sets out to provide updates to his theme quite often. The last update was on March 04, 2020, which is very recent. So we have an author who is constantly concerned with improving his product. Very good point ;-)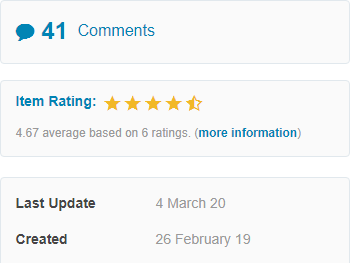 Supported Plugins
Several advanced plugins are compatible with this incredible theme. Among them is Slider Revolution, Visual Composer, Contact Form 7, or the famous WooCommerce.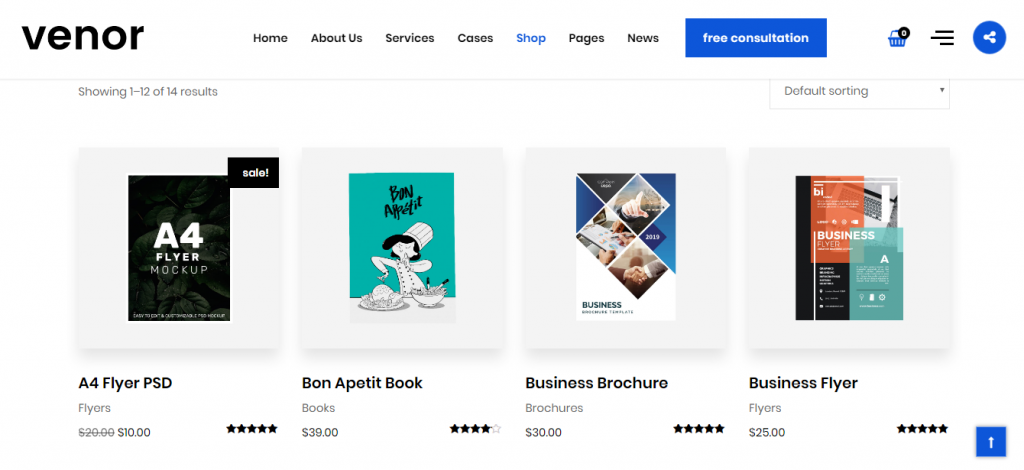 Summarize
Ultimately, we will simply say that Venor is a powerful theme that is worth trying. With its modern design, state-of-the-art features, and impeccable customer service, it seems very suitable for anyone who wants to open their online consulting agency.