What makes WordPress that used, is how easier we can find interesting resources out there. In fact, WordPress could be used for almost any purpose with the available themes. Indeed, we had the chance to review one awesome LMS WordPress theme, that could help you to build a Website with the LMS that could work for almost any niche. 
Let's just don't cover everything here, because the details follow right below.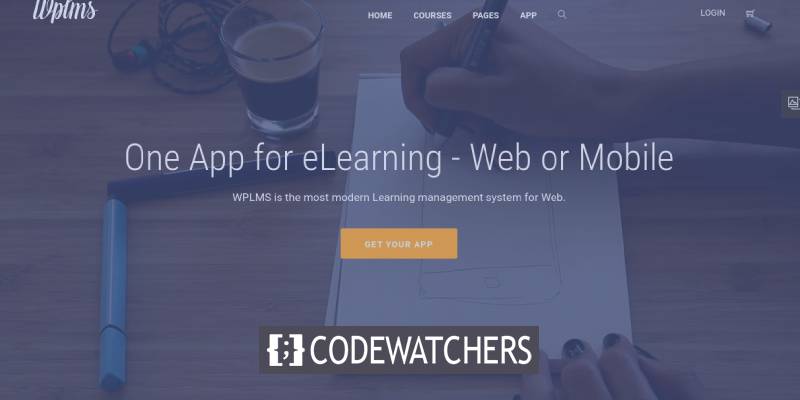 Feature List
Mobile Application available
Membership with badges
Translation Ready
Rest API
Compatible with Elementor & Visual Composer
RTL Support
Compatible with WooCommerce
Multiple Courses Layout
Instructor Dashboard
Guided Tour on Courses
Mobile Compatibility
"Mobile-First", have you ever heard that expression? In fact, all website should be mobile-friendly, so it's advised to the developer to start the development of a theme or template first for mobile. This is truer since the traffic over mobile devices has grown (and still grow) over the years.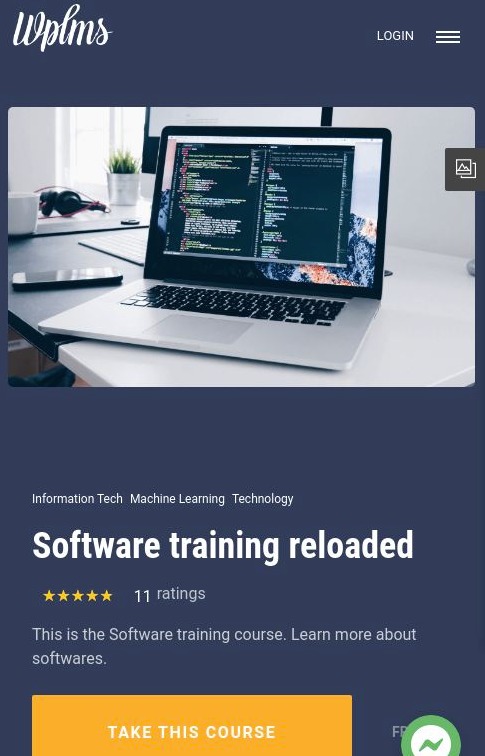 While it's true that each demo offered by a theme might have a different way to displays, it still true that with one demo, we can have an overview of how the mobile compatibility is handled. First of all, on the demo we have selected, we've not been able to find a logo on top. Maybe this is a mistake from the author (and not a bug).
Create Amazing Websites
With the best free page builder Elementor
Start Now
We've also noticed that some section, especially the one that group the categories into cards, displays on the side on small devices. This leaves a large unused space that makes the theme not logging professional.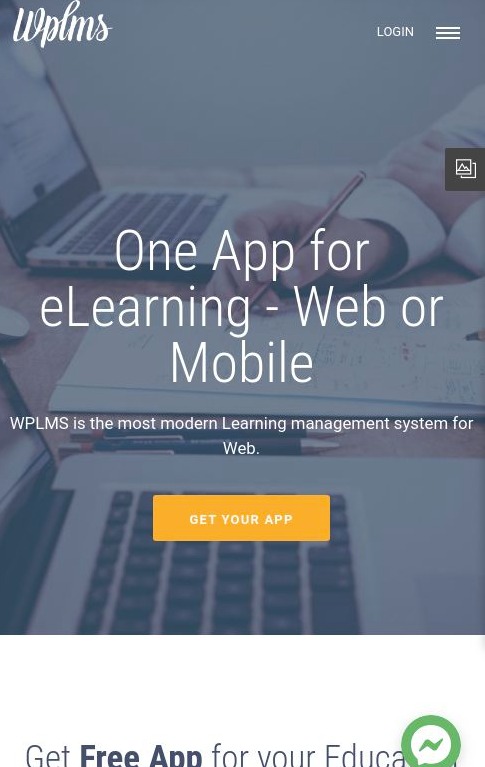 Down to the section where we can see the brands section. Well, it's not well centered and it's too close to the footer. Even the footer section doesn't look pretty well. Besides, there is a nice mobile menu on the side.
The overall feeling about mobile compatibility is not that exciting. Hopefull on other review section it will be better.

Design Review
Well for the Design review, we decided to review the default provided demo. First of all, we have been greeted with a colorful hero section with a background video. The mixture is quite original and we have been forced to play this video.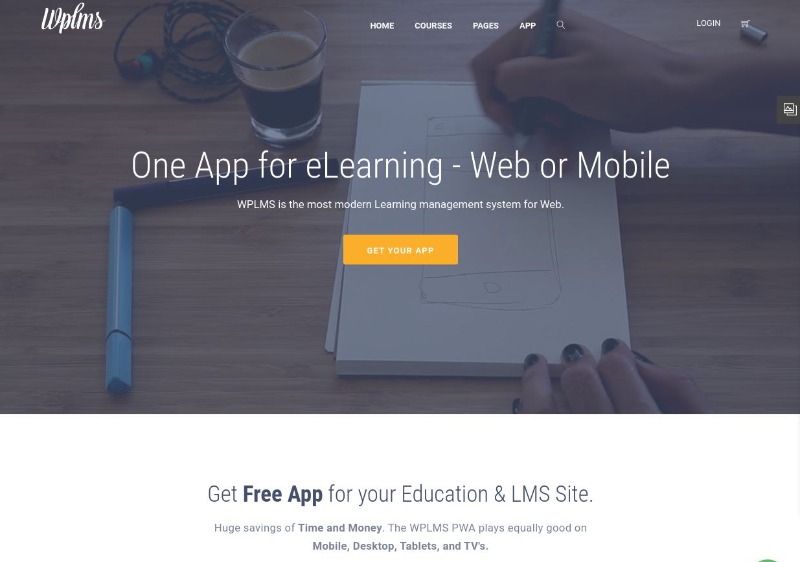 I guess it's the first demo, so nothing has really changed so far. Below we have a blurb section that looks pretty much not bad. In the popular course section, the layout is quite messy. When a course has a discount the price goes below the rating.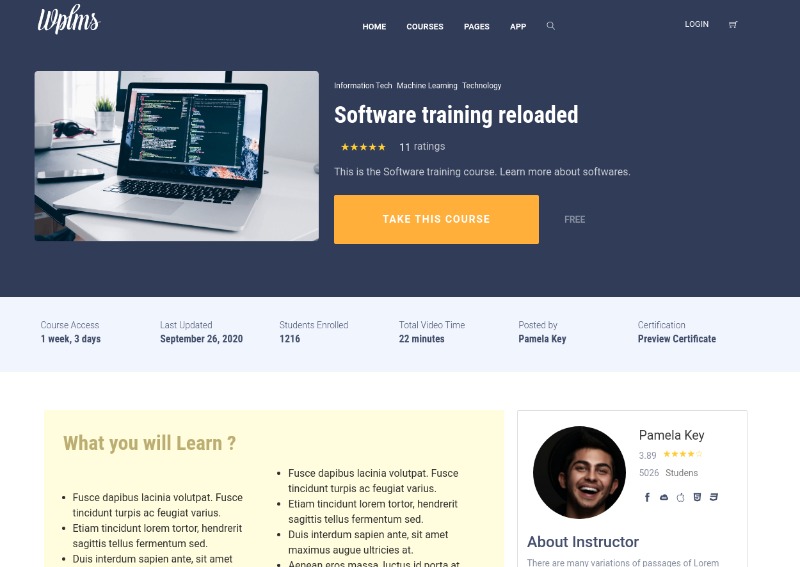 The footer has a nice animated section. It gives a dynamic feel to the theme.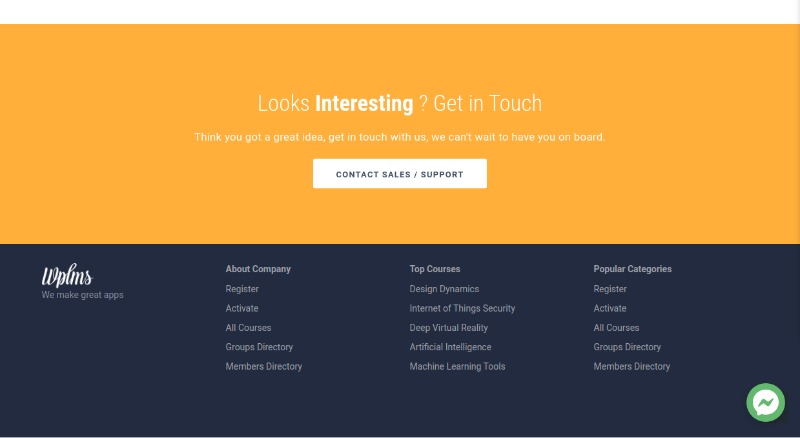 Speed Test Review
A fast website is engaging, a slow one repels your visitor. This statement has never been soon true than nowadays. Remind that the performance depends on various factors: images, assets, servers & internet latency. 
We've reviewed WPLMS on Pingdom tools to see how it perform compared to the other themes we have compared as well.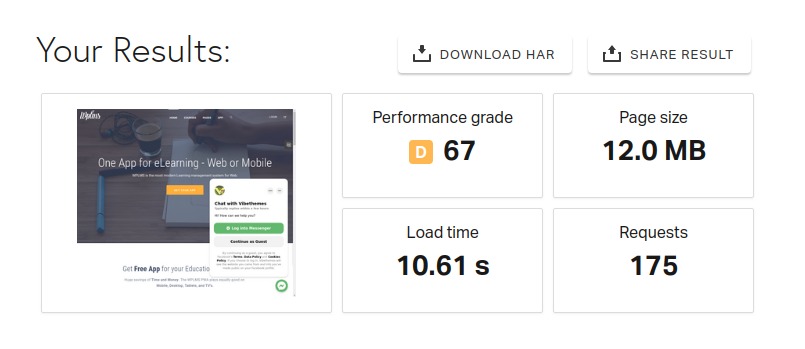 We're slightly above the average loading time. 3.27. I believe with some personal adjustment you can reduce it.
SEO Review
More a WordPress theme is SEO-Friendly, fewer efforts you'll put on the SEO configurations. The SEO matters, because thanks to that, you'll be available on Google. WPLMS got an average score on the SEO review we had. Most of the issues could be fixed when you'll start using it. Remember that the SEO score depends on the content and if a demo lack demo content, it will have a bad score, but you can solve it with your own content.
There is some SEO meta missing, along with some h1 however, without mentioning the loading speed, also important for the SEO.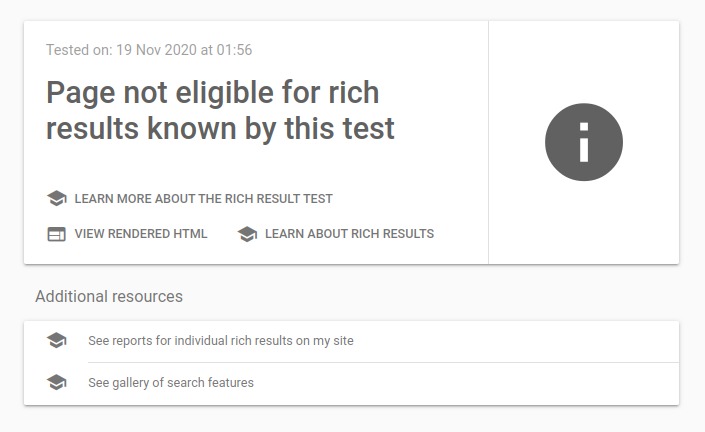 Based on another test we had for the rich results, we've noticed that WPMLS is not compatible with the rich results, for the courses.
Customer Support Review
Okay, besides the almost bad feeling we had so far, the support is good. They can help with small queries right into ThemeForest, but for issues, you'll have to submit it on their ticket system. He (author) typically replay within the day or the next day, which is not bad for those having issues.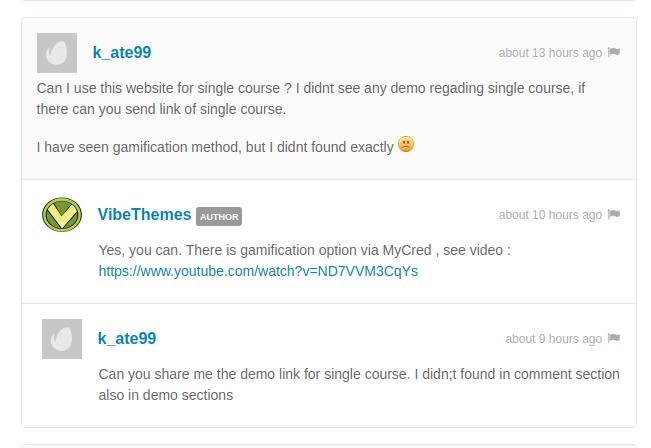 Well as we though, the theme is quite old and well established. with 1456 reviews, it's noted 4.5/5. However, based on the review the theme is not frequently updated (because of some compatibilities issues).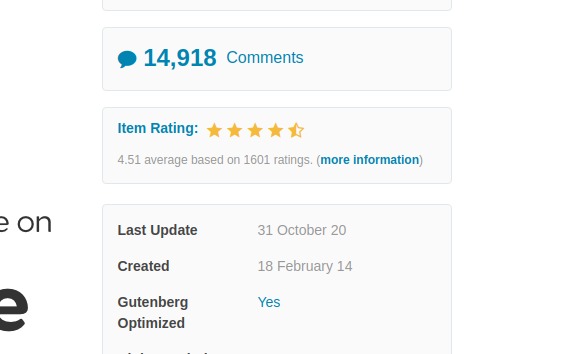 Supported Plugins
The theme is compatible with various plugins that will be useful for building a powerful LMS website with WordPress. You can count on the supported plugins bbPress, BuddyPress, WooCommerce, Visual Composer. So far, while exploring the demos, we've seen such features on the theme so, you shouldn't any problem here.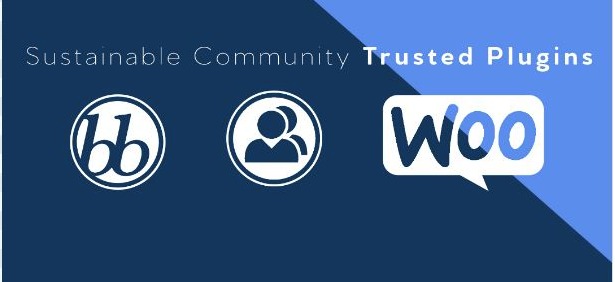 Summarize
WPLMS has been one of the top-selling WP themes for building an LMS website with WordPress. Besides some issues, it could be a good candidate, especially if you have some skills to make adjustments by yourself. If you're not really interested in a trending design but seeks for utility, it's a perfect fit.