In real estate, as in most commercial sectors, the internet occupies a most important place thanks to its ability to reach a maximum of people quite easily. He made this world a global village. So, if you too want to exploit the potential of the web for your real estate business, here is a WordPress theme dedicated to the real estate site that could help you a lot: its name is Wp Estate. The author did not go far.
This theme caught our attention because, despite its 7 years of existence, it is still perfectly maintained on the market today. Let's see what trump card he has in his sleeve.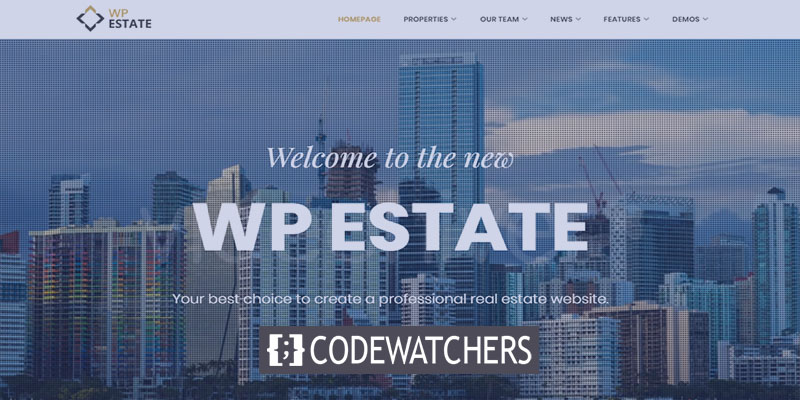 Feature List
4 Advanced Search design layouts
2 level menu navigation
FlexSlider & Revolution Slider integration
100% Responsive
Social Share buttons integrated
Cross-Browser compatible
Google Maps API integrated
SEO Optimized
Custom 404 Not Found page included
Built with HTML5 and CSS3
Mobile Compatibility
Wp Estate puts at your disposal a modern and completely responsive design. Your users will be able to access your site from their mobile devices (smartphones, tablets). This is a major asset because, nowadays, almost everyone prefers to work with this type of device, since we can move with it, whether for work or entertainment.
This theme is also Retina ready. The content, the size of the images, the pixelation, the font, everything adapts to the size of the screen to fit perfectly. You can rotate your smartphone horizontally and the site changes direction without a problem.
DIVI SUMMER SALE Once per year you can get Divi at a special price with 20% discount, and it will only be available for a few days. Don't miss out!
Download Divi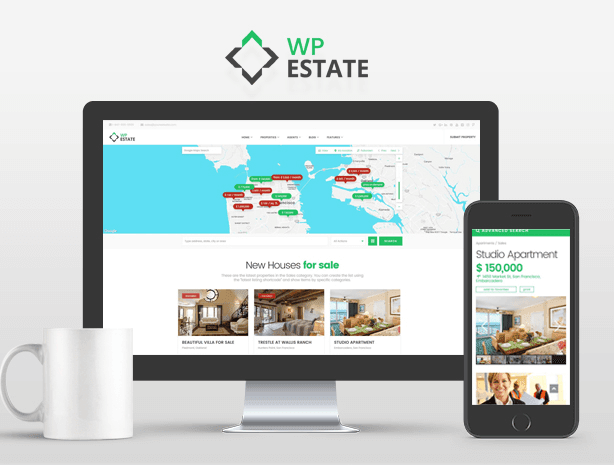 We liked the hidden menu icon on the header. The author preferred to position it on the left and it looks good. When clicked, it takes place without completely covering the page; it is stylish. However, the header is not fixed. So if you want to access the menu once at the bottom of the page, you will have to go back up. Fortunately, the author has provided a "Back to top" button to facilitate navigation.
Thanks to Wp Estate, you will be able to offer a smooth user experience on all platforms.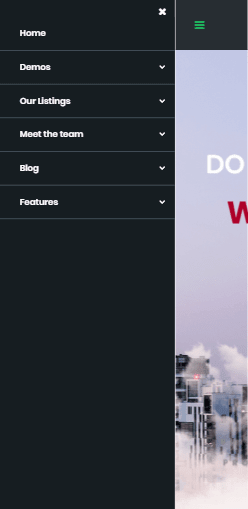 Design Review
If you want to attract visitors to your site and keep as many of them as possible, then skimp on design. Here, we are talking about real estate. And it seems that the author of Wp Estate has not been easy on this level. Since it offers several prebuilt demos, we will dwell here on only one namely "Milano". It is a demo which, as the name suggests, highlights real estate in the city of Milan.
Of course, you can modify the demo according to your preferences, but it must be recognized that the author's work is very beautiful, like the city of Milan. We feel immersed in it and we want to live there just by watching the demo.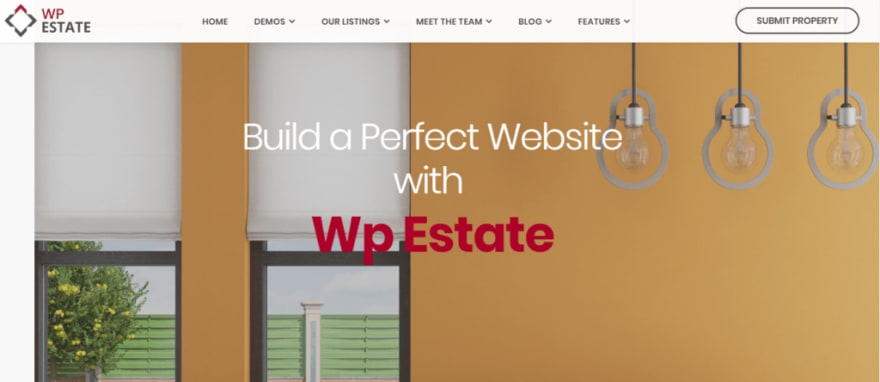 The colors used (white, red, gold) have been carefully selected, bringing to the design a glamorous, chic, and heavenly dimension. The theme is well organized, with beautiful grids and portfolios that you can customize to your liking.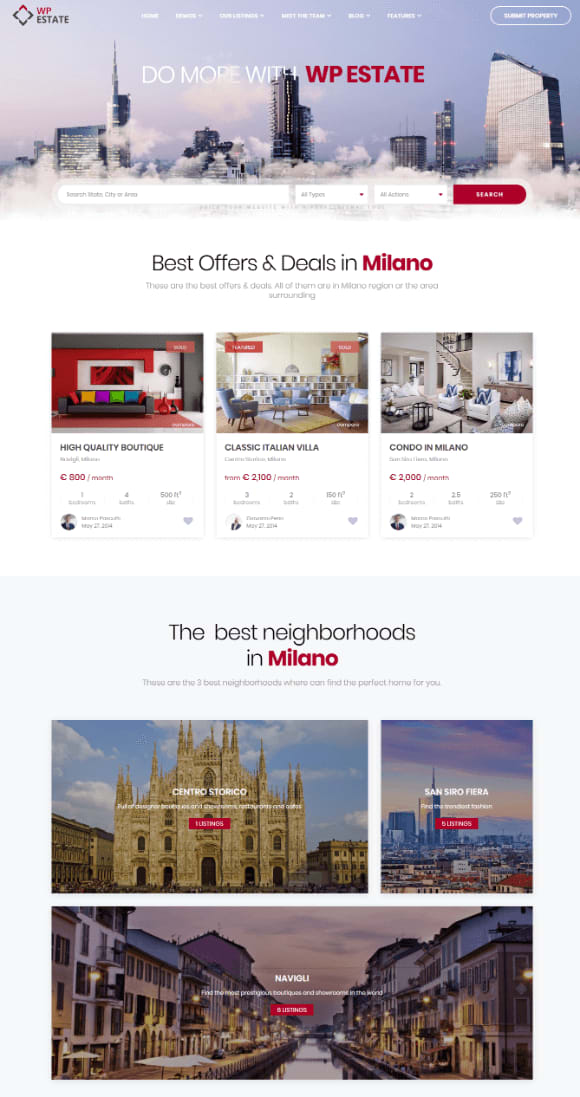 Speed Test Review
The speed test will allow us to analyze the experience of your users when they access and navigate your site. What you should know is that visitors usually find a site boring that takes more than 3 seconds to load. It is difficult for them to retain loyalty in these kinds of conditions. So what about the theme being studied today?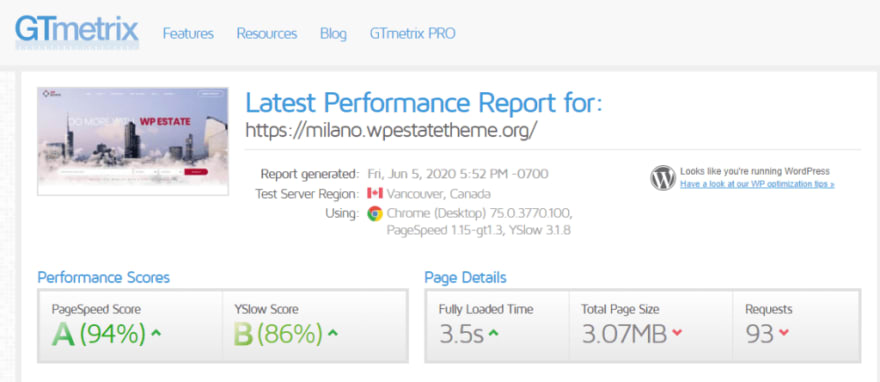 An average time of 3.5 seconds for a total page load, with an overall rating of "A", according to the GTmetrix site. Although it's a good rating, a time of 3.5 seconds could negatively affect the experience of your users. We therefore recommend that you pay attention to it.
From what we have seen, some minor errors could be corrected, and thus improve the loading time of your site. This is the case for example with JavaScript code that could be impacted compacted. Indeed, minify JavaScript code can save many bytes of data and speed up downloading, parsing, and execution time
SEO Review
SEO guarantees the visibility of your website on search engines. We carried out this test on the SEO Site Checkup site, one of our benchmarks in this area. With the score of 69/100, we can say that Wp Estate is not doing too badly. Nevertheless, there would be things to criticize according to some observations. Indeed, some errors were noted during our test. This concerns several points among which Meta description, Heading tag, Keyword usage, and others. But we dare to believe that the author neglected these aspects because it was a demo and not a site in good and due form. You can improve your SEO by yourself, without any particular coding skills. To do this, simply use advanced SEO plugins designed for this purpose.
Also, you can't rely on Google rich results to showcase your content in search results. WpEstate does not support this type of file at all as shown in the test below.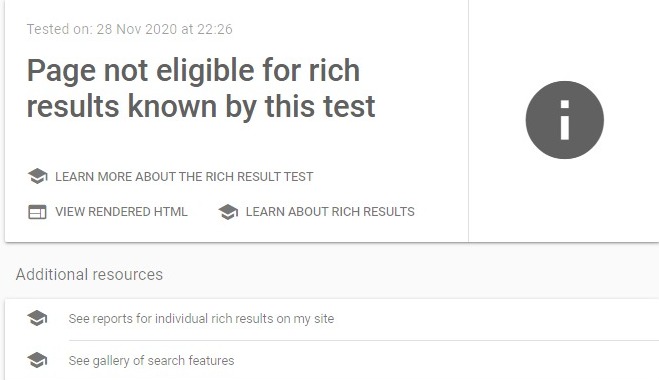 Customer Support Review
The Wp Estate theme puts an incredible team at your disposal for customer support. They are quick and humble and really try to solve every issue you have. You will then be able to design a top-notch site.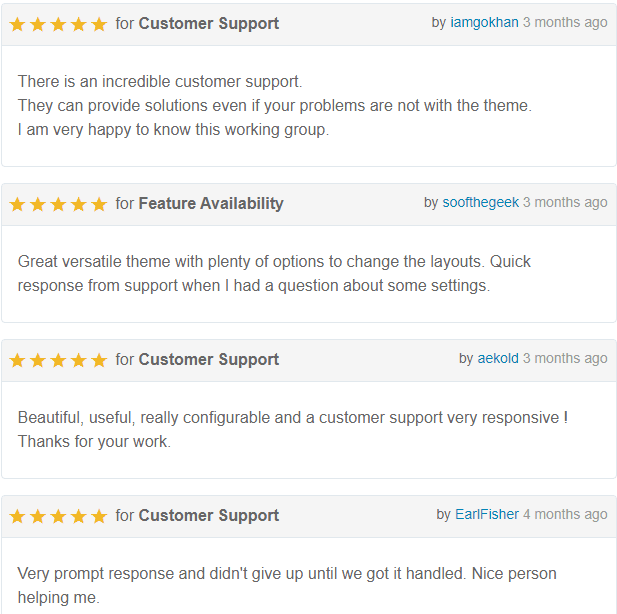 Wp Estate is already 7 years old but continues to provide regular updates to the delight of its users.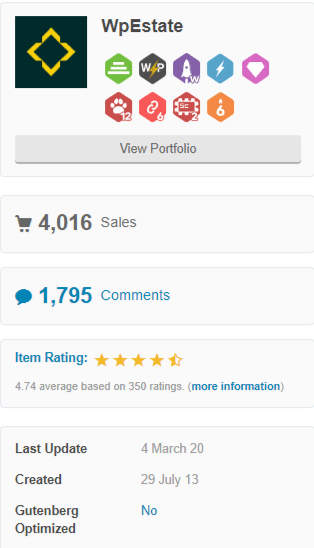 Supported Plugins
Wp Estate supports excellent plugins which will be very useful for the evolution of your site. For example, it is possible for you to create a multi-lingual site using the theme is WPLM friendly. You can also create great contact forms with Contact form 7.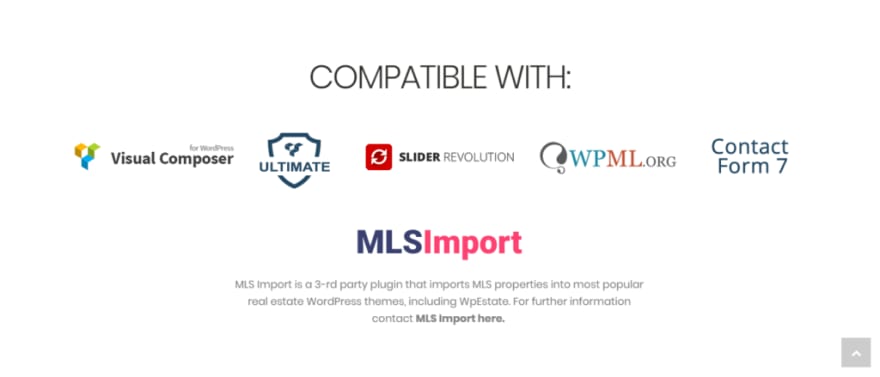 In addition, we find Visual Composer, WPBackery Builder, and many others …
Summarize
It is said that good wine improves over time. This seems to be the case for the Wp Estate theme. With its professional but attractive design, and its well-worked technical aspects, we think that you should not be disappointed with this nugget. In addition to these assets, it is especially necessary to add the team today very experienced which will be able to assist you whatever your concern as it has been doing for 7 years with this theme.