Hi guys, today we're going to see a theme created for a particular marketing site template namely SaaS Marketing or Automation Marketing.
What is it about ? It is a marketing system through which products are available on the cloud for use (software, applications, etc.) and automates marketing campaigns as well as call-to-action options to facilitate conversion of visitors to prospects .
Today we'll review deeper this theme and share some thoughts on whether it might be a good fit for your business.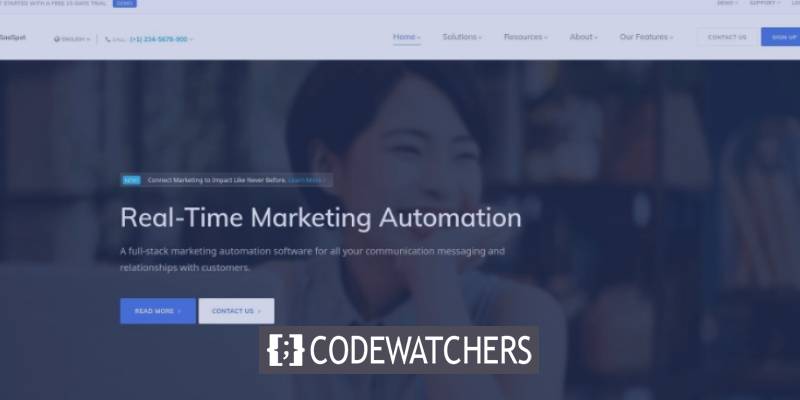 Feature List
Design Standout In Every Trend
Ultimate Customization
Business Conversion Pages
Effective Pricing Plans
WPML Support
One Click Installation
Pre-Made Layouts
Responsive & Retina Ready
Stunning Blog Design Options
Unlimited Colors in Live Customizer
Mobile Compatibility
We will first study mobile phone compatibility. It goes without saying that a theme that does not satisfy this condition clearly does not carry weight today.
DIVI SUMMER SALE Once per year you can get Divi at a special price with 20% discount, and it will only be available for a few days. Don't miss out!
Download Divi
Fortunately for SaaSpot, use on mobile phones does not seem to be a problem. According to our tests, the performances are rather appreciable; the content of the site is well adapted to the size of the screen whatever it is.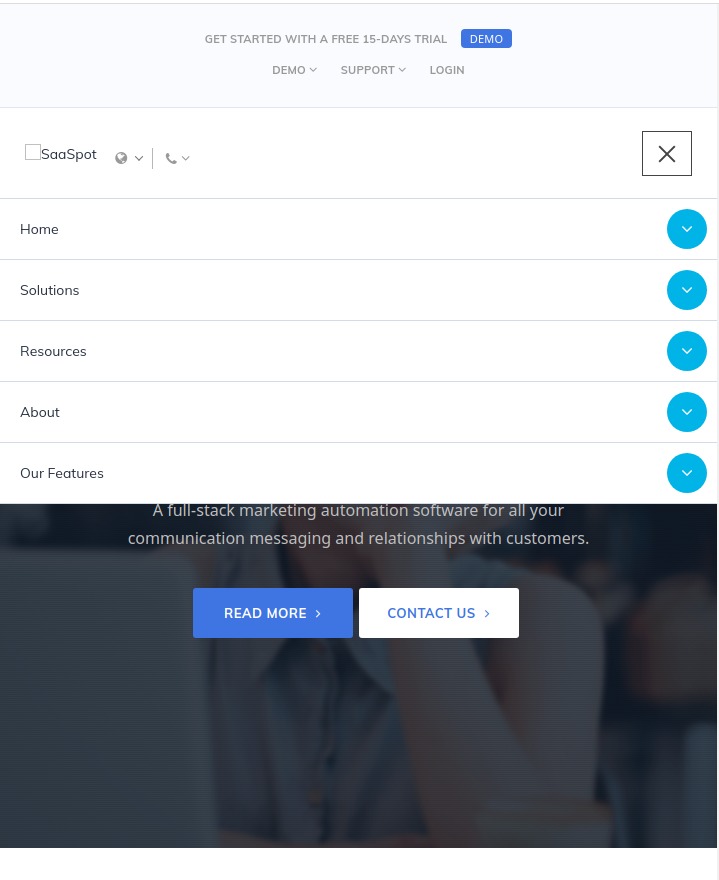 The hidden menus are pretty stylish, the features of the site look optimal, and we have an icon to quickly return to the header when scrolling. In fact, SaaSpot is pretty good on mobiles … you should appreciate!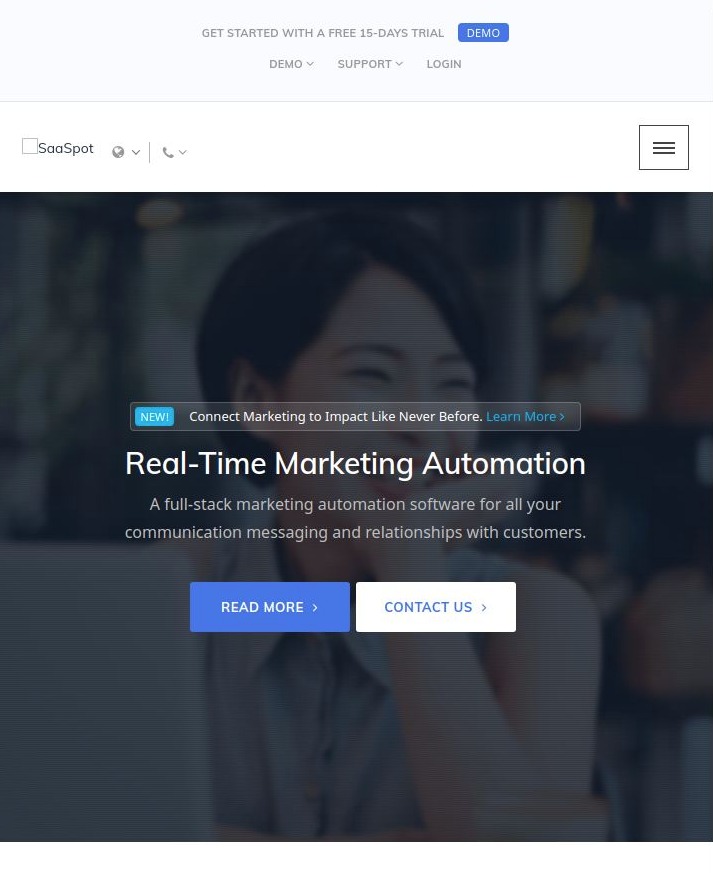 Design Review
In our opinion, it is at this level that the big problem of this theme is.
In order not to make the painting all black we must still say that the arrangement of the theme is not bad. The layout is simple and accessible to all. However, it is also this simplicity that poses a problem.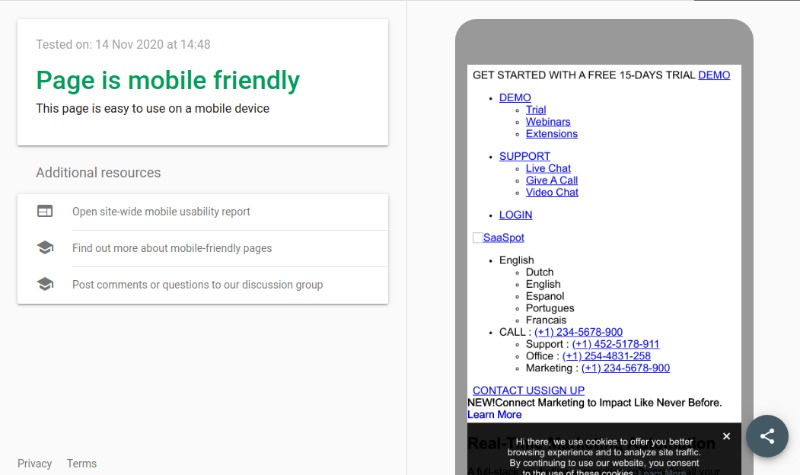 For a theme, we find the design much too simplistic. The content is not rich enough, either in terms of colors or images. Really nothing to excite the creativity of the user.
Speed Test Review
We tested the loading speed of the SaaSpot theme. What are we seeing? Well, despite the simplicity of the content the site is relatively slow. Fortunately, not enough to significantly affect the user experience.
According to our analyzes, what affects the speed of loading the most is the size of the images (1.4MB on average), and the high rate of HTTP requests. Hence the grade of C that is attributed to the outcome of the test.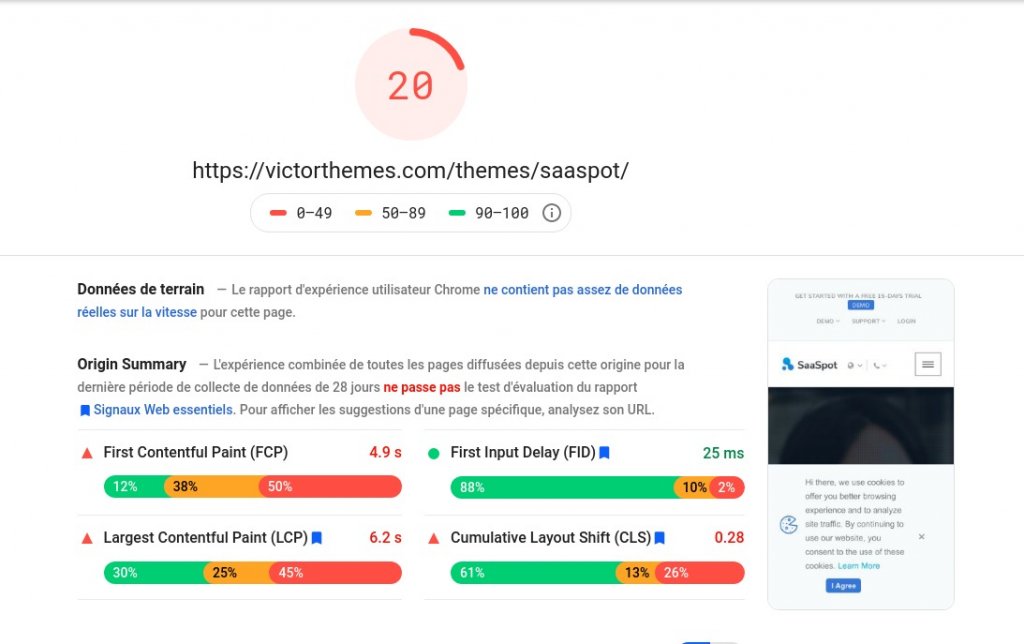 We also recommend using The end user application if you wish to have a more optimized result.
SEO Review
Becoming popular (viral) is the primary goal that everyone sets when creating a site. That's why SEO can not be overlooked when you have to choose a theme. This is all the more important because it influences the position of your site on search engines and therefore your visibility.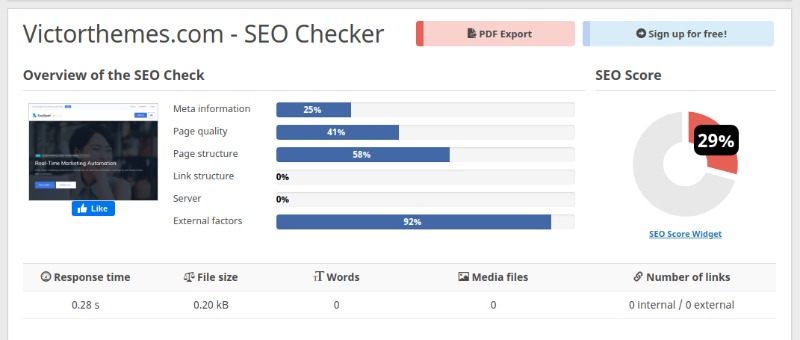 The SEO evaluation we have done on SaaSpot only concerns the demo available. And what is it is rather not bad. Whether at the level of Seo One-page, Organics keywords, or Backlines, the values ​​are quite interesting. Which means that this theme would be an asset for the SEO of your site. No major worry besides the lack of sitemap.xml file, and a valid SSL certificate.
The result could be more interesting using a high-end tool like Yoast Seo.
Customer Support Review
As for the comments, it seems that the author attaches great importance to customer satisfaction. What does not displease us, on the contrary. Most user concerns are resolved in less than 24 hours.
From what we have seen, the author takes the time to give sources to build more users on the solution to their problem.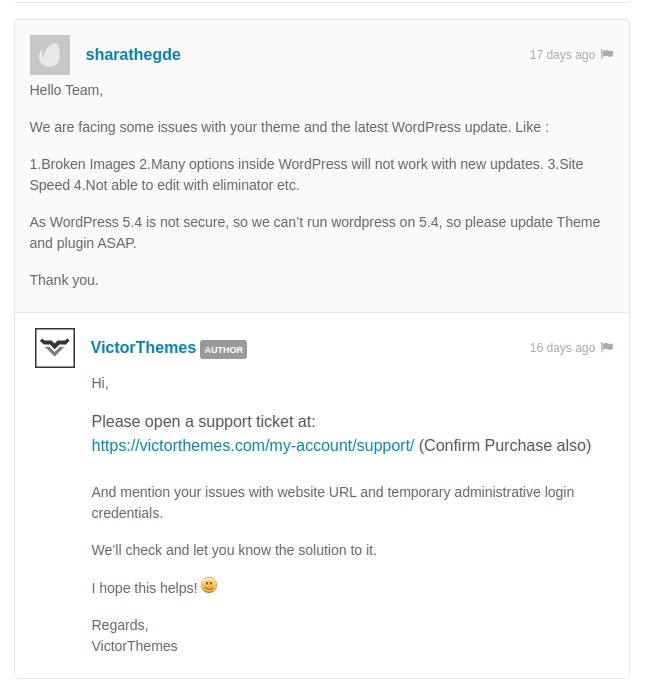 And for good reason, the customers seem very satisfied with the views of the evaluations of the product. Moreover, one of the most appreciated points is customer support.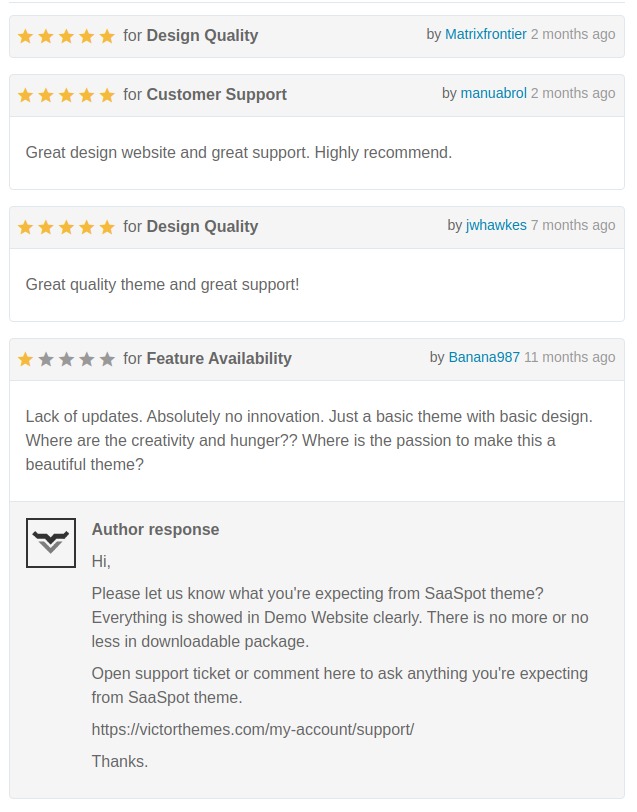 Supported Plugins
SaaSpot is compatible with Elementor for building UI quickly and also with Contact Form to create a beautiful contact form on your WordPress website. It supports Google Map, Google Fonts, MailChimp. It can also be translated thanks to the compatibility with WPML.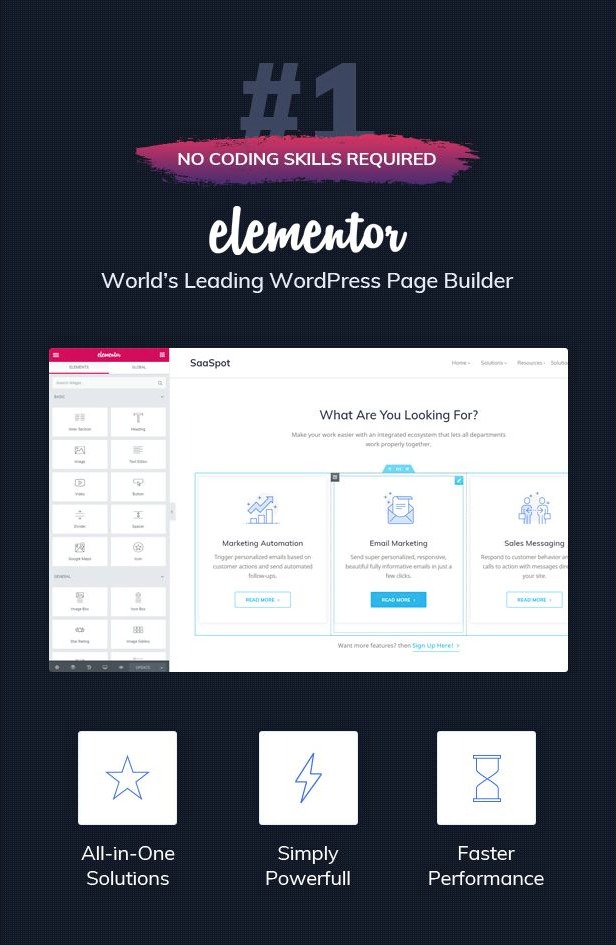 Summarize
Well, here we are at the end of our article. What can we say? SaaSpot is a very good theme for those who want to develop their business online. Although quite dull, the theme offers a lot of customization options. And with a similar after-sales service, any user should end up finding satisfaction. It is therefore with pleasure that we recommend SaaSpot ?