You are a real estate agent and you want to put your agency online? Or do you want to create an online business in the real estate sector? Well, today we are going to have a WordPress theme specially designed for this domain: it is Real Estate 7. Just by the name, we can see directly where the author is coming from. It's a fairly popular theme, and at first glance, it looks very attractive, especially thanks to its design. But, we can analyze in depth if it is as good as it seems. So let's go!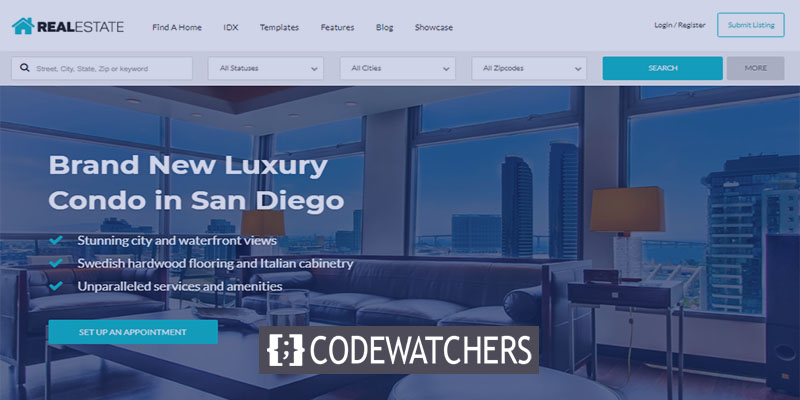 Feature List
10+ custom widgets
Endlessly Customizable
Full Booking System
Fully Responsive Design
400+ Custom Google Fonts
SEO Optimized
Co-listing Support
Front End Listing Submission & Management System
Google Maps integration
Translation & RTL ready
Extensive Documentation
Mobile Compatibility
We are in the digital age, the smart age. We can do everything by moving thanks to smartphones and tablets. If you want to make your site accessible to as many people as possible, it is essential that it is compatible with mobile devices.
Real Estate 7 has a fully responsive and retina ready design. From what we could see, your site will look awesome on desktop, mobile & phone. The content adapts well to the screen size, and the navigation is fluid.
Create Amazing Websites
With the best free page builder Elementor
Start Now
We like the fixed header which, in our opinion, is very practical for mobile browsing; with the logo and the hidden menu above. Thanks to this, the fact that there is no "Back to top" button does not weigh too much on the user experience.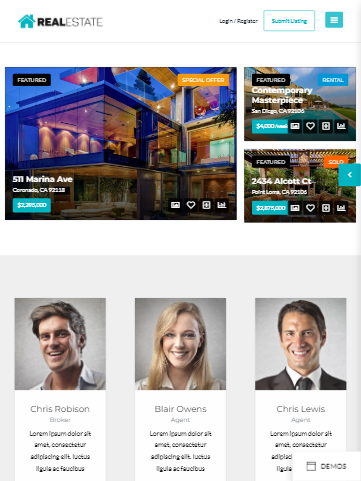 Thanks to the Mobile-Friendly Test site, we were able to confirm that the Real Estate 7 theme works very well on any mobile device (smartphone, tablet …).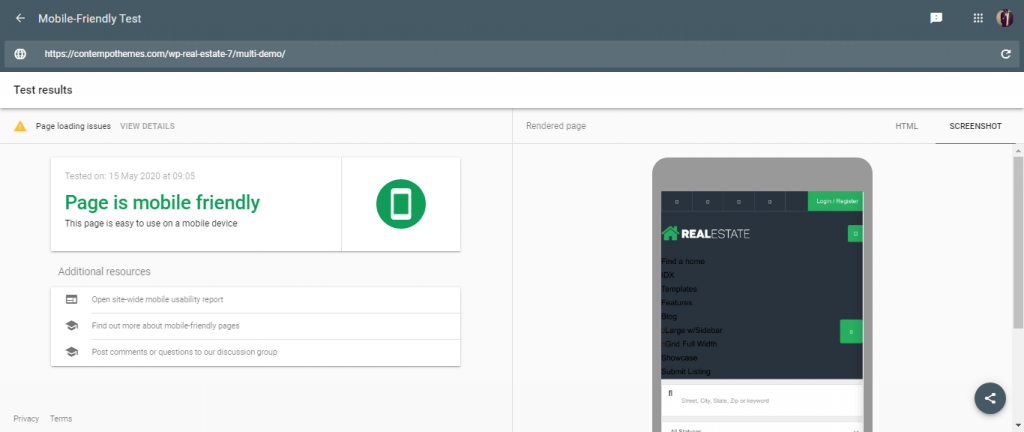 Design Review
The visual aspect is the first element that invites visitors to stay on a site. It really should not be taken lightly.
The author of Real Estate 7 understood and did not skimp on the means. You are entitled to more than 14 available demos, designed with Elementor and with WPBakery Page Builder. We went through one of them, and the rendering is really magnificent. The design is beautiful and professional, composed of grids that know how to enhance it through splendid images. We really want to discover the places that are offered to us.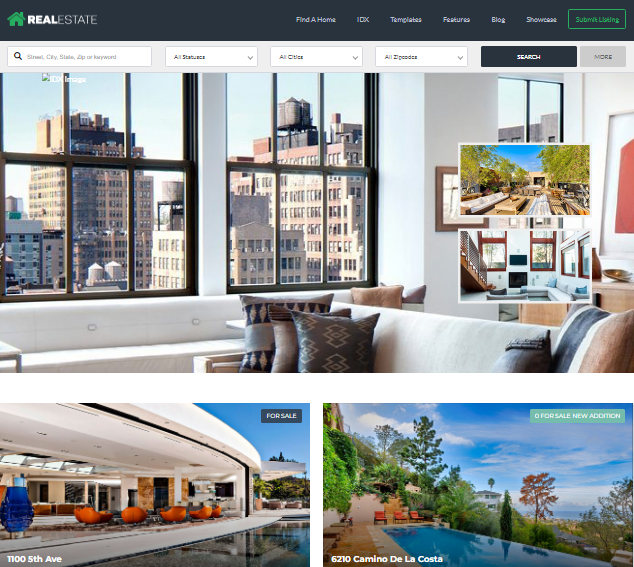 The other demos are not to be outdone. Each corresponds very well to the niche but remains one of a kind. We feel that the work has been done by an expert in the field.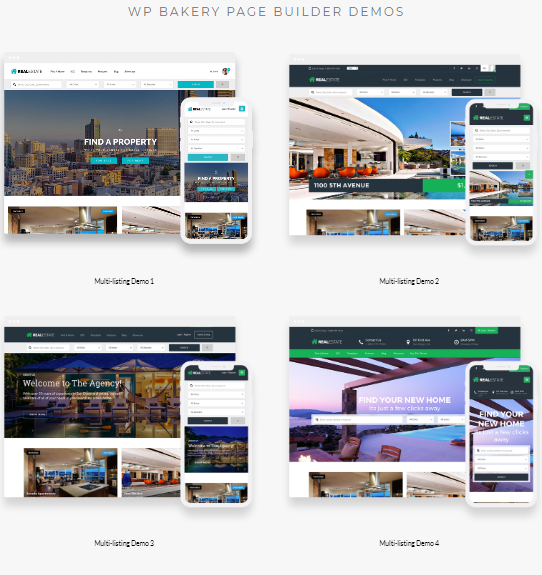 Speed Test Review
The loading time of a site can serve it if it is too long. According to statistics, 3 seconds is more than enough for a site to be loaded and operational. Beyond this time, the user experience can be negatively influenced.
Thanks to the GTmetrix site, we were able to test Real Estate 7, and that's what it looks like!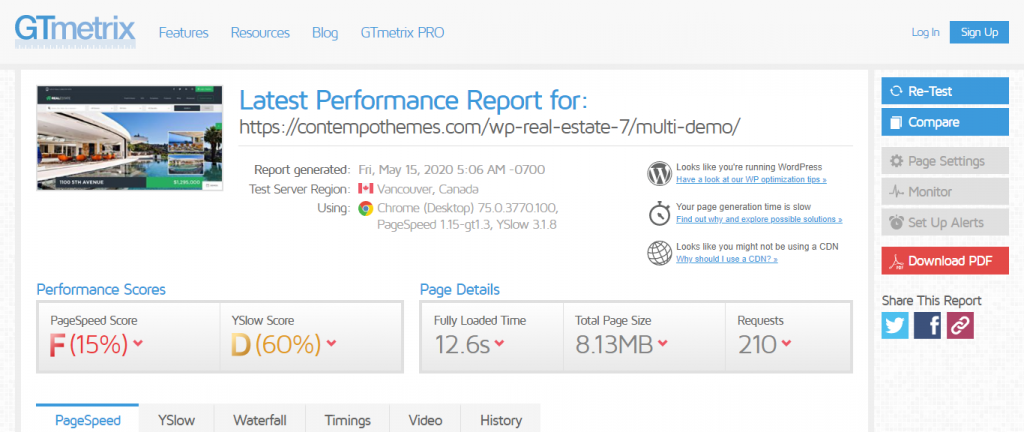 The result is not good at all. The site has rated it "F" for a full load time of 12.6 seconds. We are far from the prescribed 3 seconds. Upon deep analysis, we found a number of errors that are much more neglectful than anything else. We think the author may not have been picky enough because this is a demo.
In short, the biggest problem at this level is the images that are much too heavy. You just have to see the page size to understand it. We recommend that you incorporate much lighter images, preferably scaled images.
SEO Review
An optimized theme ensures good visibility of your site on search engines. This is essential because your site needs traffic to survive.
According to Neil Patel, our SEO analysis site, the Real Estate 7 theme has an SEO score of 82/100. It's impressive! This theme was built with care allowing search engines to index the content of your site to achieve higher rankings. However, you can take the theme to the step further with the Yoast SEO plugin. In addition, SEO can also be influenced by your site providing rich results to Google. This will allow Google to highlight additional information about your products and services directly on the search results page.
But no luck! Real Estate 7 is not eligible for rich results according to our test.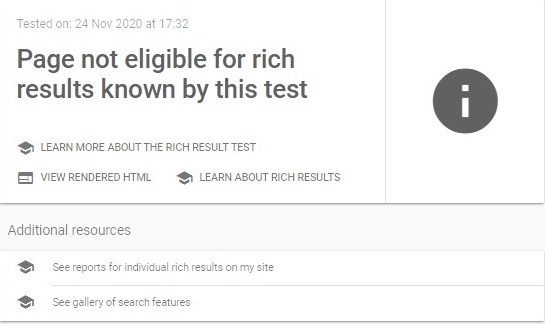 Customer Support Review
From what we could see, customer support is not bad. We have a dedicated team that strives to respond on time, effectively. But what caught our attention was the excitement around one person on the team in particular, namely Chris. Most of the users who have dealt with him have not failed to share their satisfaction with him.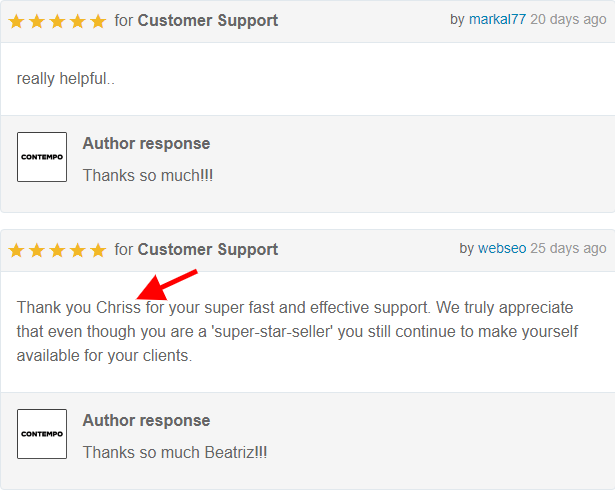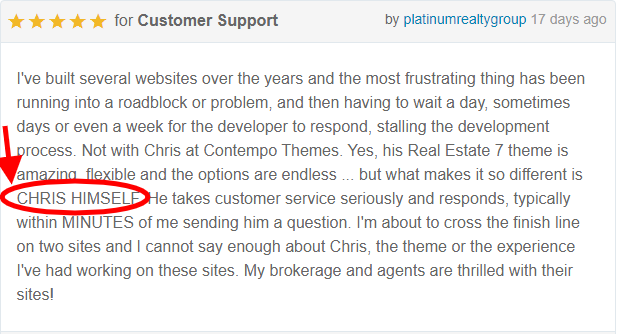 Customer support has greatly contributed to user satisfaction with Real Estate 7. In addition, the author regularly provides updates to make adjustments and improve the user experience.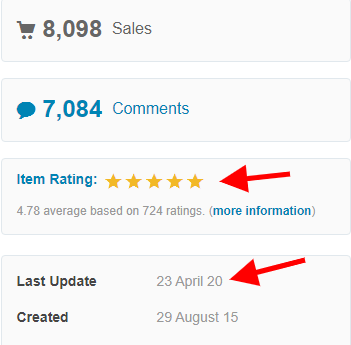 Supported Plugins
The WordPress theme Real Estate 7 includes Revolution Slider, a $ 15 value that is free when you purchase the theme, add unlimited slides, and create animations with an easy to use interface. It also supports Visual Composer, which gives you total layout control over pages & posts.
In addition to these, we also find Contact Form 7, WPLM, Elementor, etc.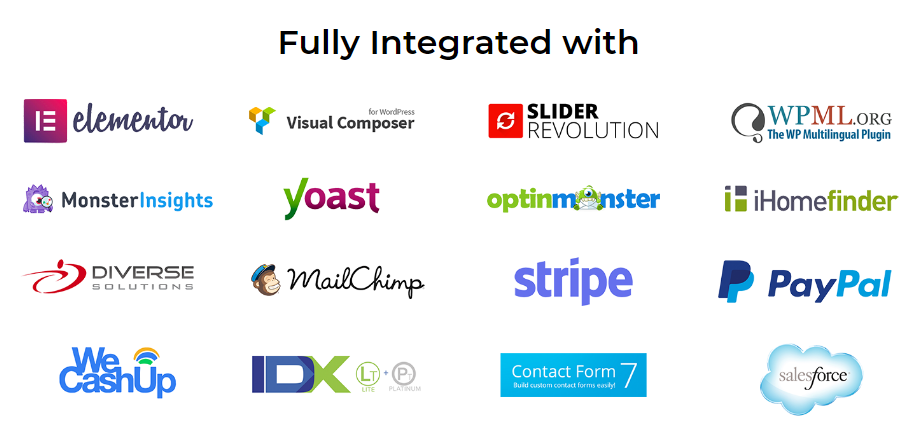 Summarize
In view of all the points covered during this review, we can easily estimate that Real Estate 7 is a value in terms of WordPress theme dealing with real estate. The popular around this little gem is not at all usurped. So what are you waiting for? Enjoy it!