If there is one sector of activity that is experiencing hyperactivity nowadays, it is Medicine. This is normal given the Covid19 pandemic which is wreaking havoc around the world. But we still have to adapt to the situation. This is where the Internet comes in. This is why we propose to highlight your health facility online using a theme of our find namely Pregnancy. Although its name refers to Maternity, this theme can be used for any type of health structure (emergency care services, labs, skincare doctors, surgeons, hospitals, cosmetic surgeon, health center, pediatrics, etc.). Let's take a look at all that Pregnancy has to offer.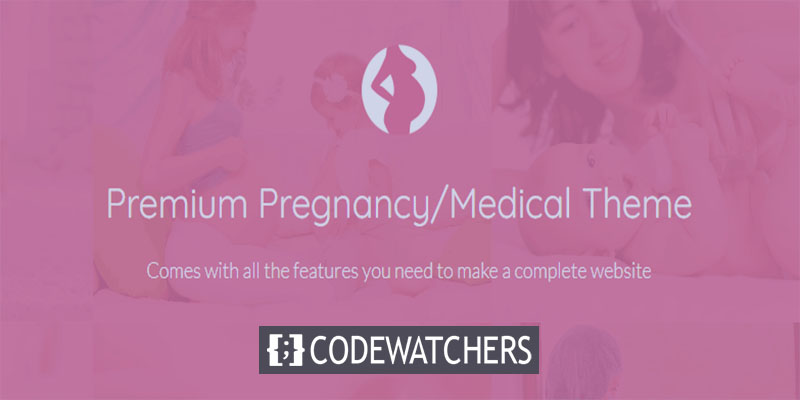 Feature List
Appointment Form
Light Box Video Content
Easy to customize
Fully Responsive and retina ready
Side Navigation
Cycle Content with Light Box Description
Contact Store Locator
Visual Composer
Well Documented
Mobile Compatibility
We are dealing with a multipurpose theme; which means that it should address as many people as possible. At a time when the use of smartphones is increasingly popular, both for entertainment and for work, it is obvious that your site must be accessible on mobile devices if you are targeting the maximum traffic.
It is in this wake that you tested the theme "Pregnancy", and it is clear that it can be used on mobile devices. The rendering is very good on tablets like the iPad. The content adapts correctly to the device and navigation is fluid. We also have a fixed header for the menus, as well as a pretty stylish "Back to top" button.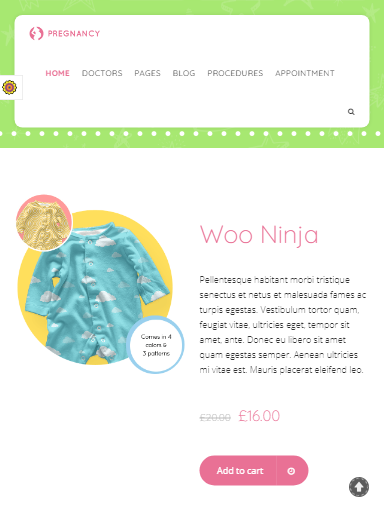 However, when testing the theme on a smaller device like the iPhone X, we got the impression that the rendering was not as good as on a tablet. This is particularly due to the welcome images which seem too large for this type of screen. Also, we had a feeling that the text aren't well centered as well. But fortunately, it stops at the hero section. For the rest, the images are well centered, the content well organized, and accessible. Regarding the mentioned issue, that could be fixed with the author's assistance or by yourself if you have some knowledge on CSS.
Create Amazing Websites
With the best free page builder Elementor
Start Now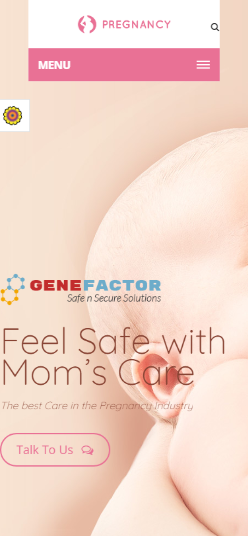 Design Review
The least we can say is that Pregnancy is a very "kawaii" theme as they say in Japan; as if to say "Cute" or "Adorable". The theme offers 03 predefined home pages. We notice a candy pink for predominant color, and others present in a more delicate way like green and blue, all on a white background. With the well-chosen images and the color scheme, you really believe you are in a maternity hospital.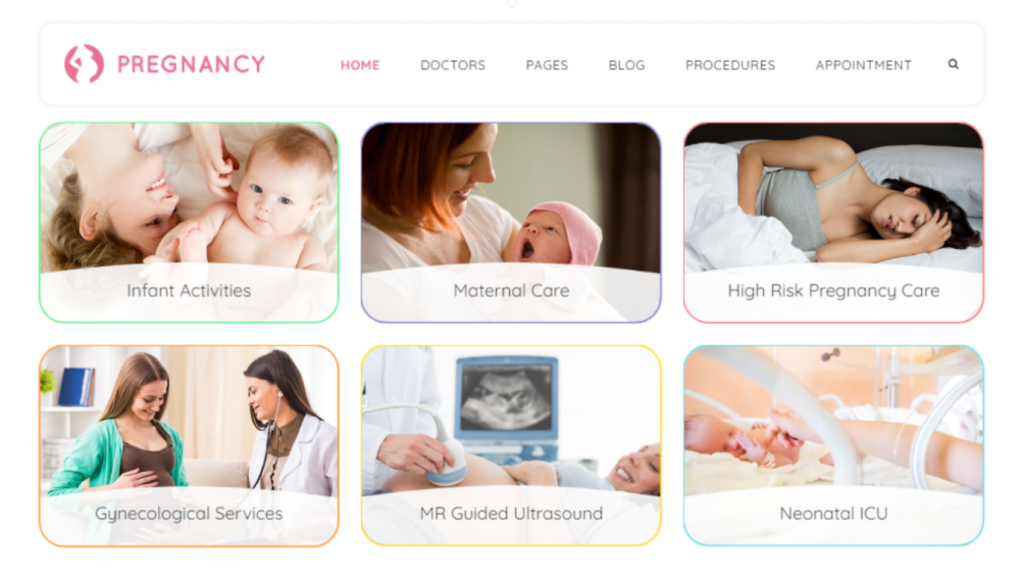 Speed Test Review
We are now interested in a very important criterion: Speed. For most people, a site that takes more than 3 seconds to load becomes boring. This is how you could end up losing traffic. What about Pregnancy?
According to the test performed on the Pingdom site, the Pregnancy theme loads on average in 5.52 seconds. It's heavy! The problem here may be the images that the author has incorporated into the available demos. In order to alleviate all this, we suggest that you replace them with others that are much lighter or simply optimize them. This should have a significant impact on the loading speed of your future site.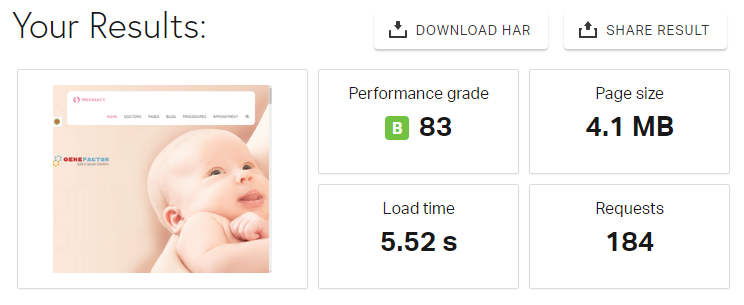 SEO Review
This is one aspect that we have spent a lot of time on. The level of SEO must determine the positioning that your site can have on search engines, and thus visibility by users. Suffice to say that the Holy Grail thanks to which you will ensure the popularity of your site on the web.
We used SEO Site Checkup to assess the SEO parameters of Pregnancy. Already the general score is 69/100; which means that the theme is well optimized even if there are some points that are still problematic. For example, the webpage contains URLs that are not SEO friendly. We offer this practical video if you know how to correct this particular problem.
We also recommend that you connect your site to social media via social buttons Facebook, Google +, Twitter, Pinterest, or using addthis.com. Since it was a demo, the author obviously didn't bother to do it.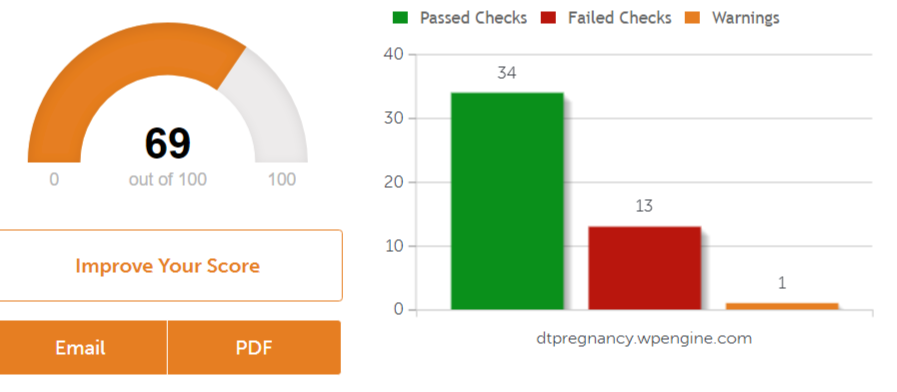 Customer Support Review
Well, how is the support for users when they have concerns? The Pregnancy team handles user complaints generally within 24 hours, even if it happens very rarely in 48 hours.
In addition, to give you maximum support, the author offers a video tutorial and detailed documentation; this in order to help you to easily take control of the theme.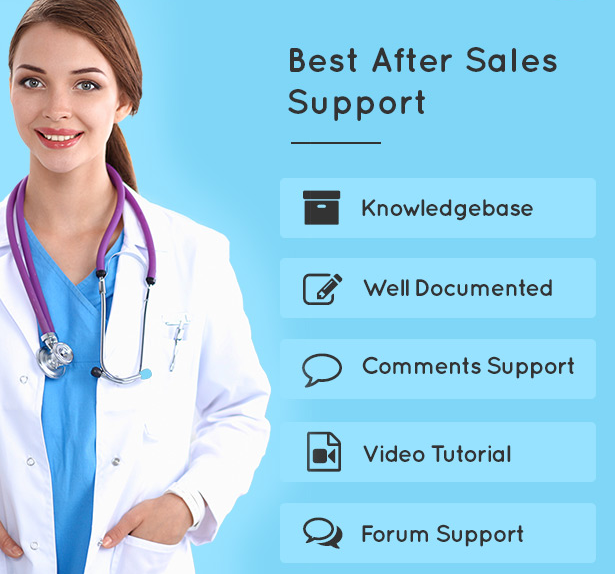 Pregnancy is a fairly old plugin (4 years old), but the author strives to provide regular updates. The last date is April 18 of this year. So you don't have to worry about obsolete features and major bugs as the author keeps a constant eye on his gem.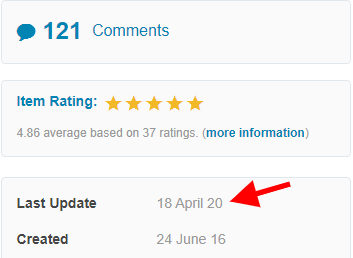 Supported Plugins
Pregnancy fully supports Woocommerce and WPML, means you can build online stores to sell products and your website can be easily translatable and adapt to all language. It is also compatible with Slider Revolution, Visual Composer, and many other useful extensions.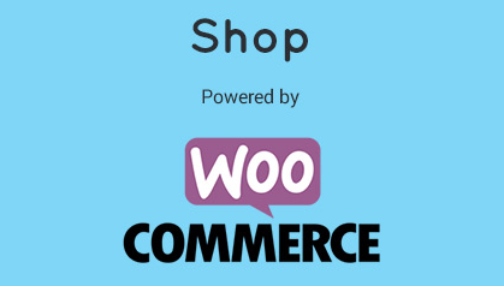 Summarize
So, what do we think of Pregnancy? Well, it's a very beautiful theme, with a design that suits the niche; it is responsive and does not require any particular skill to use it. It has a very dynamic team that perfectly ensures user assistance. Aside from a few caveats that can be easily fixed, we think it's a theme that is still worth its price with the plethora of features it offers.