In the past, only teenagers were attracted to gaming, but now people of all ages have started leaning towards it. The gaming world has expanded a lot, and gradually it has turned from entertainment to career or business. PixieFreak is a minimal looking WordPress WooCommerce theme for gaming telecasts and gaming news/team portfolios. It is a responsive, retina-ready theme and has all the characteristics of a great theme. We will do a full review of the theme and let you know how much the theme is suitable for your gaming site. Let's see what the key features are.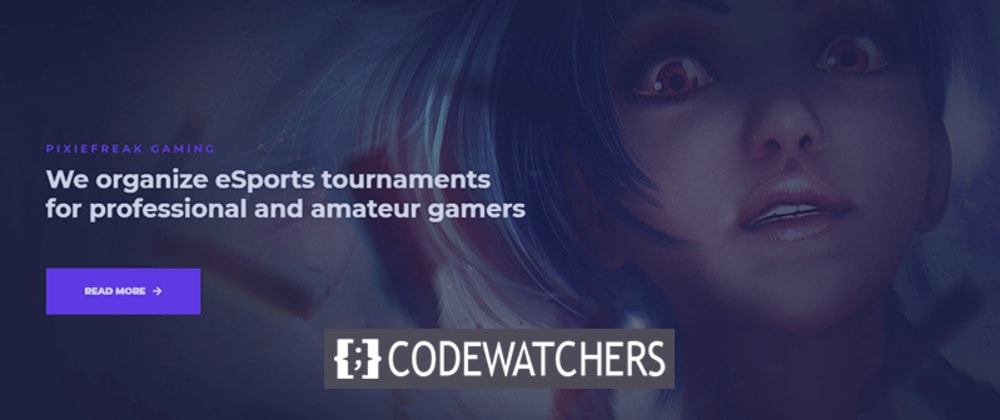 Feature List
Full Color Customization
Fully Responsive
PSD Files included
Detailed Documentation
Tournaments
WooCommerce Support
Sponsor promotion
One Click Demo Import
Watch Live Streams
Twitter Feed
5- Star Support
About Us
Mobile Compatibility
We all know Google prioritize mobile-friendly website. Nowadays, people use mobile devices everywhere, because it's easy and fast enough. A mobile-friendly website will help you to build credibility with your customers, clients, and influencers in your industry. Thus you can reach more customers faster. So having a mobile-friendly website is very important.
We tasted PixieFreak themes "Twisted Nether" demo on different devices. The PixieFreak theme is absolutely mobile-friendly. This theme faultlessly fits all the sizes of the screen of the device. No text block and photo misplacement related issues were found. We have checked every page of this theme, including the shop page, the gallery page, etc, And every block was placed correctly everywhere. There is excellent padding on both sides of the device for every element. That's why PixieFreak themes look very appealing on mobile devices. As this theme is fully responsive, it doesn't matter which device you are using.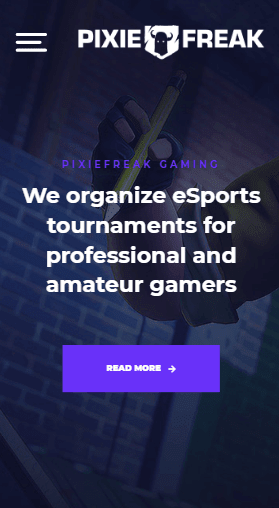 We also did the Google mobile compatibility test to know that this demo website can respond with any handy devices in a short time or not. Google also certified this theme as mobile-friendly, and thus we can say you don't have to worry about mobile compatibility if you use PixieFreak.
DIVI SUMMER SALE Once per year you can get Divi at a special price with 20% discount, and it will only be available for a few days. Don't miss out!
Download Divi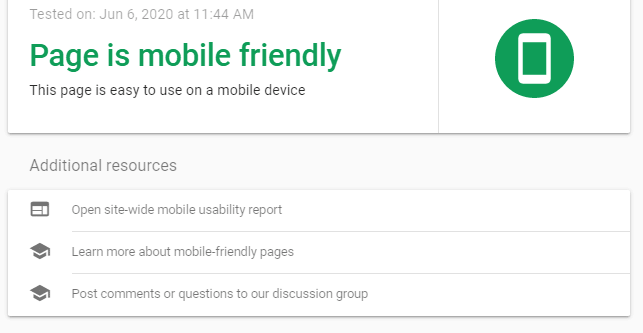 Design Review
Your website's design defines its purpose. The design of a website is the first thing that noticed by a visitor, and you know, there never will be a second chance to make the first impression. So it's imperative to choose an appropriate theme for your website that makes someone a regular visitor to your site.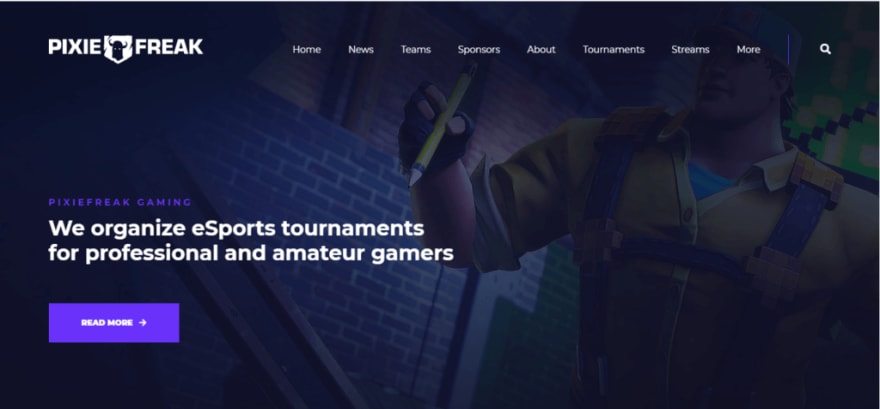 Developers say PixieFreak is an all-in-one solution for Esports teams tournament organizations and gaming enthusiasts. So the theme is designed to provide multiple options to allow a wide range of different capabilities. You can organize your eSports team, present your gaming organization, arrange a gaming tournament, create a gaming community, and run an eSports WooCommerce shop through this website.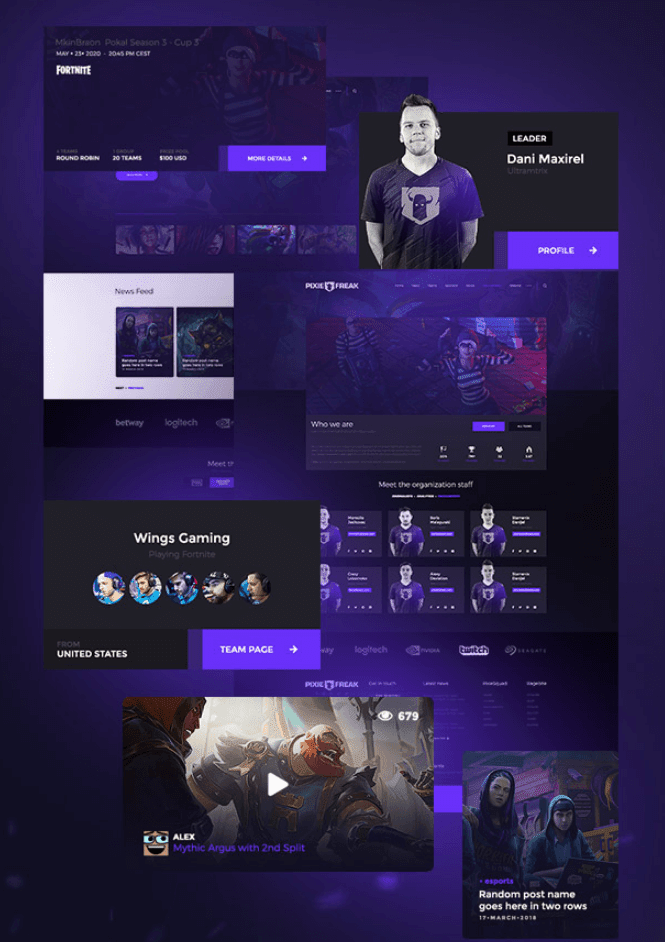 With PixieFreak you can easily hide, show, or reorder sections. You can change the style, colors, and many other things You can change the order of sections to any way you want so that you can make the theme more exclusive. An elite author crafts this team. If we look at the demo, The themes look quite elegant and appealing. There's a Newsfeed section, featured streams section, Team portfolio section for different games, and tournaments - on the landing page. Also, you can get the latest matches schedule and result from a whole new chapter.
Speed Test Review
You may have heard that it's vital for your WordPress website to "load fast," but isn't speed relative? When it comes to website loading speed, it's not. There are measurements, and if your site doesn't meet them, it can lead to some unfortunate results. Luckily, there are ways to measure your page load speed other than sitting and refreshing the page while you click on a stopwatch.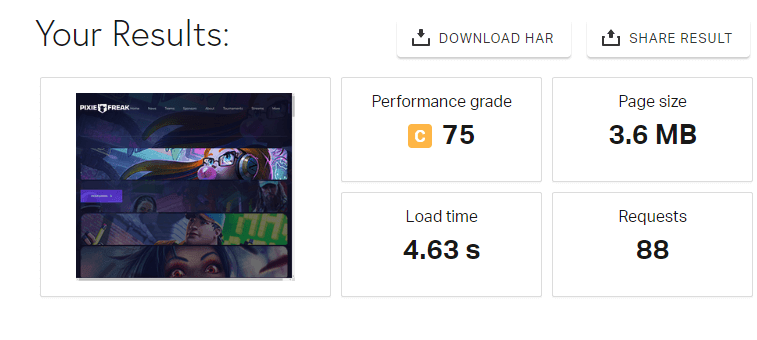 We perform a speed test of the PixieFreak theme at Pingdom, and the score is pretty good. It scored 75 out of 100 and took 4.63 seconds to finish loading. An ideal website shouldn't take more than 3 seconds, so this demo needs some improvements. We can improve page performance by using scaled and optimized images and by decreasing the number of page components by merging them. Also, we need to use expire headers and use cookie-free domains. There are plenty of Cache plugins available on the market, and you can use one to improve the website page loading speed.
SEO Review
SEO stands for Search Engine Optimization. It's the practice of increasing both the stranded and quantity of website traffic, as well as exposure to your brand through non-paid (also known as "organic") search engine results. SEO will boost your website on the search engine rank, and thus you can get more visitors on a daily basis.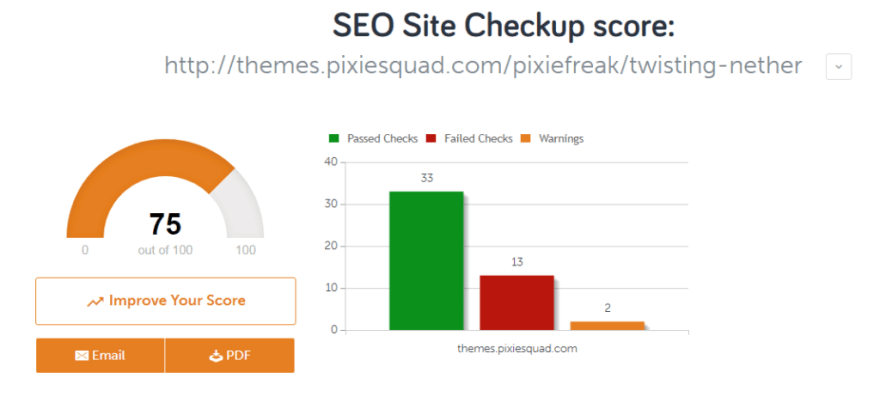 The test realized on the PixieFreak theme demo is quite good at SEO. It got 75 on SEOsitecheckup, and that's an impressive result. Fewer problems will leave you with small modifications. For example, this theme does need a few tweaks that will increase the SEO score of this theme. This WordPress theme doesn't have a robots.txt, Google Analytics script, and sitemap file. Also, this demo is using a few images with no Alt tags and inline CSS files that can dramatically decrease the SEO score. Yoast SEO plugin is a premium plugin that can resolve all these issues and make a place among the best for your websites.
Customer Support Review
We all know that customer support is an essential business element that pushes the business ahead. This develops the relationship between seller and buyer and turns potential clients into regular buyers. PixieSquad supports the PixieFreak theme, and they are well informed about clients' needs and care about the value of their products. We did a round-up on the PixieFreak comment section, and then we saw theme authors are delivering solutions on comments and if the issue is massive then they refer support center.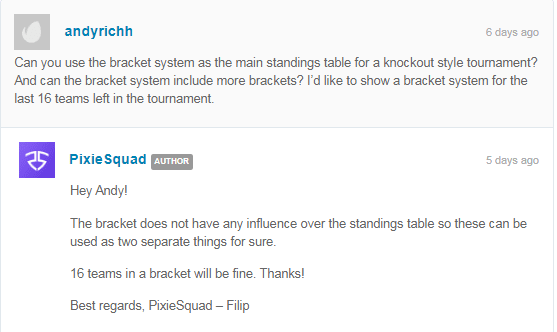 Similarly, the review section is flooded with positive words. This theme has excellent design, good code quality, and reliable customer support. PixieFreak WordPress theme has got 4.78 scores, and that's impressive.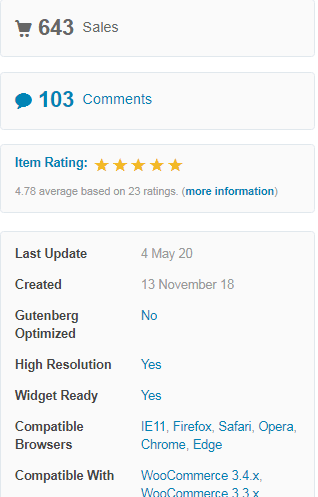 Supported Plugins
The developer of the PixieFreak theme said nothing about plugin support. It remains unknown to us whether any pain builder has been used in the development of the theme or any external plugin has been used to present the gaming elements. However, there is WooCommerce integration with the theme so that you can run the gaming material shop. It also has Brackets - open-source text editor support and the ability to display Twitter feeds.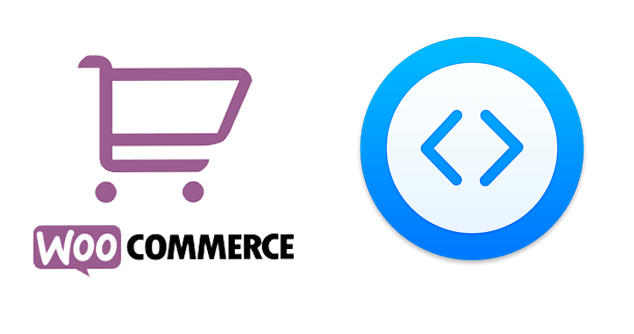 Summarize
The PixieFreak WordPress theme is an excellent product for creating gaming tournaments or the eSport organization's online identity. If you can do some light modifications, it will undoubtedly enhance the beauty of your website as well as performance. SEO friendly beautiful design with mobile responsiveness - you are getting all these from the PixieFreak theme just for $59, what else do you want?