The Internet is not just a trading platform. For those who just want to be able to help their neighbor, there is also room for you. This allows you to create a non-profit website.
We have discovered for you "Native Church", a WordPress theme specializing in Non-Profit. It was created in 2014, which assumes 6 years of existence. Let's see together if this is the theme for you or if it has already aged for a long time.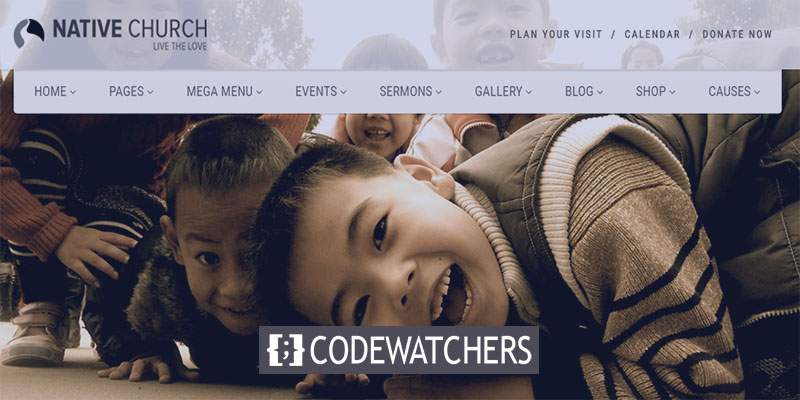 Feature List
XML Demo Content file included
WooCommerce supported
Retina Ready & Fully Responsive
SEO Optimized
Full Calendar for Events
Mega Menu
Events Countdown Timer
Google Fonts Support
Boxed & Wide Layouts
Well Documented
Mobile Compatibility
We are in the digital age, so necessary if you want to create a website, you have to make it accessible on both mobile and fixed devices. Otherwise, most of your traffic will be lost like this, because most prefer a mobile device for their activities, whether fun or professional.
DIVI SUMMER SALE Once per year you can get Divi at a special price with 20% discount, and it will only be available for a few days. Don't miss out!
Download Divi
This is why we will start by testing the mobile compatibility of our theme. For this, we will use one of our favorite programs, namely Mobile-Friendly Test.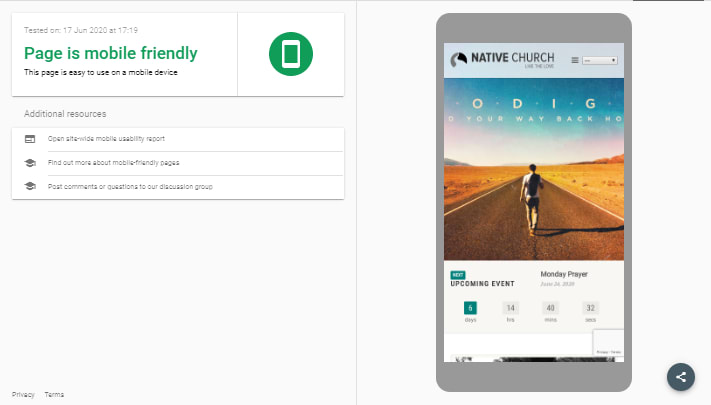 The result speaks for itself. The Native Church theme is mobile-friendly. By also testing it on several devices of different sizes, we could see how the design is completely responsive and Retina ready. The content fits perfectly, even for the smallest screens.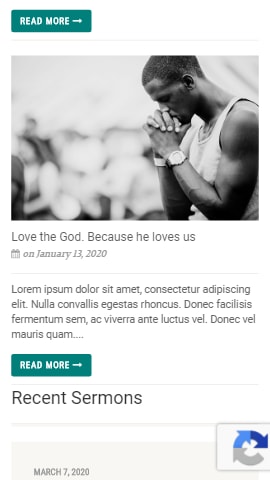 Design Review
The Native Church theme offers a rather simple design, but still very beautiful. The color nuances are good and the whole corresponds to the niche. You are entitled to no less than 4 pre-built versions of the original demo, each easily customizable. For example, you have a fold-out menu on the left that allows you to change the color that accompanies Black and White in one click; in this case Green.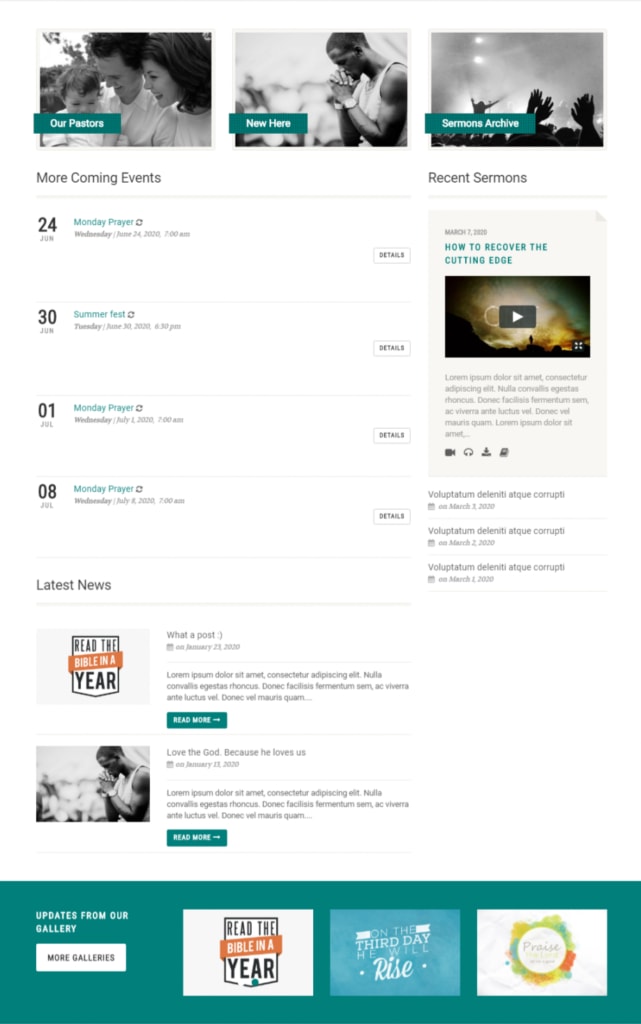 Native Church puts at your disposal several types of headers as well made as to the others. We also had an interest in one of them that we show you below. Isn't it very beautiful, despite its great simplicity?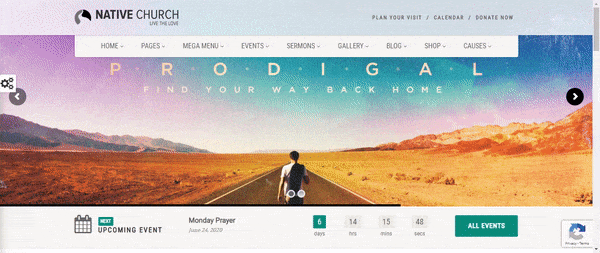 Speed Test Review
We are now going to focus on the loading speed which can have a considerable impact on your traffic. Less than 3 seconds is enough for a site to load. In an increasingly advanced digital world, where speed matters more and more, having a site that loads in more than 3 seconds can negatively affect your visitors and increase the bounce rate. Most will find this time boring. What about Native Church?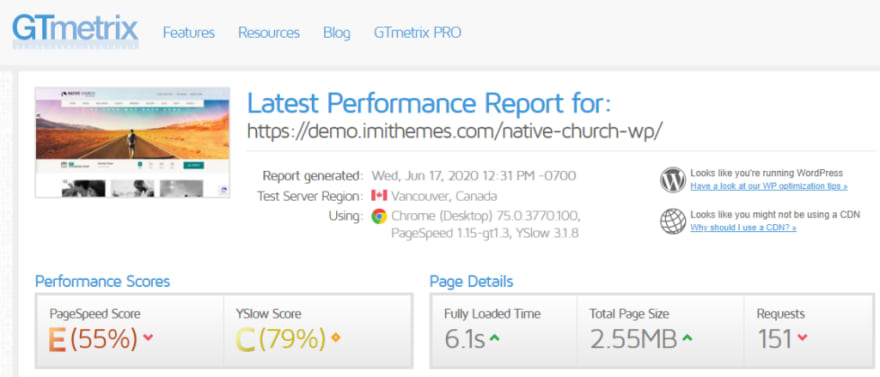 6.1 seconds! This is the average loading time estimated by GTmetrix for the Native Church theme. More than the average required. According to our test, the main cause of this problem is the images included in the available demo. They are of high quality and need to be optimized so as not to influence the weight of the page too much. With some adjustments, you can serve scaled images that can save many bytes of data and improve the performance of your webpage, especially on low-powered (eg. Mobile) devices.
SEO Review
The interest of good SEO is the positioning of your site on search engines. Suffice to say that it is a capital factor since it directly affects the visibility of your site on the web. We used SEO Site Checkup to assess Native Church and the result reveals some adjustments that need to be made.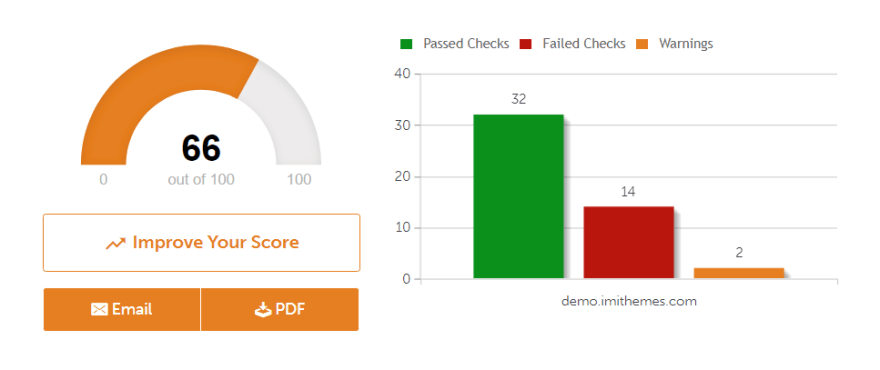 This score (66/100) is not a bad score especially when you know that this is only a demo of the theme. Certain errors have obviously been pointed out. The ones that should grab your attention the most are Meta Description, JavaScript Minification, SEO Friendly URL, Keywords Usage, and some others. We recommend using a plugin to easily correct these errors. You can for example use Yoast SEO. It is a safe bet in this area.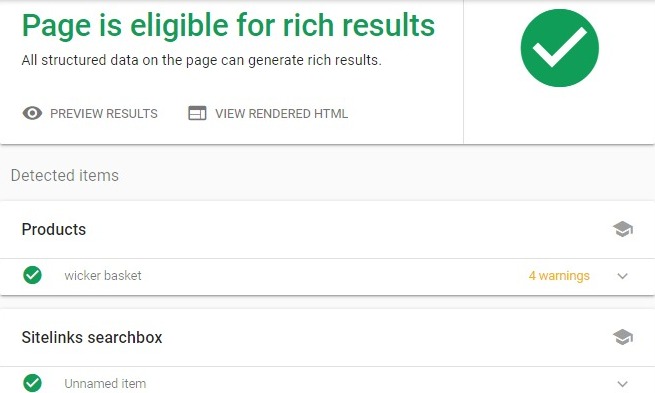 To add water to the mill, your SEO will be positively influenced by the fact that this WordPress theme is eligible for Rich Results. Google highlights websites that meet this criterion because it can provide additional information about their products and services on search pages and thus attract traffic.
Customer Support Review
This is a very important evaluation criterion because it determines the experience you will have with this theme. Indeed, taking charge in the event of a problem will have a great influence on the quality of the site you will offer to your users.
The team behind the Native Church theme seems to us to be quite professional and efficient. The treatment is done on average within 24/48 hours, rarely more than that.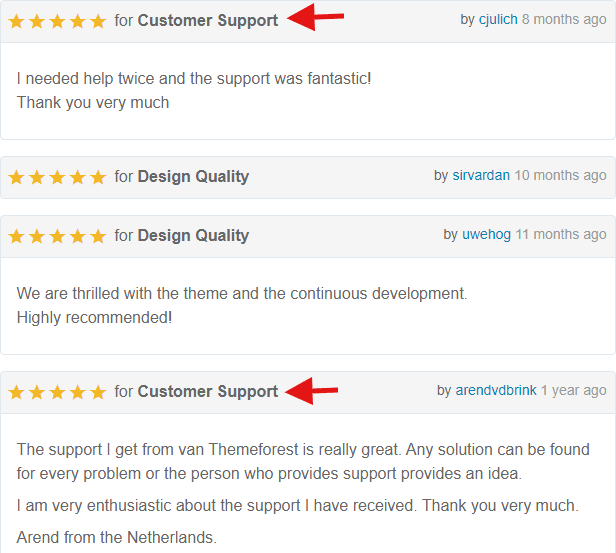 The author also makes regular updates available to users. The last date of the past month; which is quite reassuring. We're talking about a theme that dates back 6 years, so it's really a good point; especially since he must have a lot of experience for your enjoyment.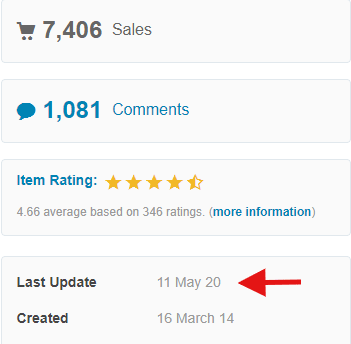 Supported Plugins
The Native Church theme comes ready with support and styling for popular WooCommerce eCommerce plugin, which means you can set up your own store just by installing and activating this plugin.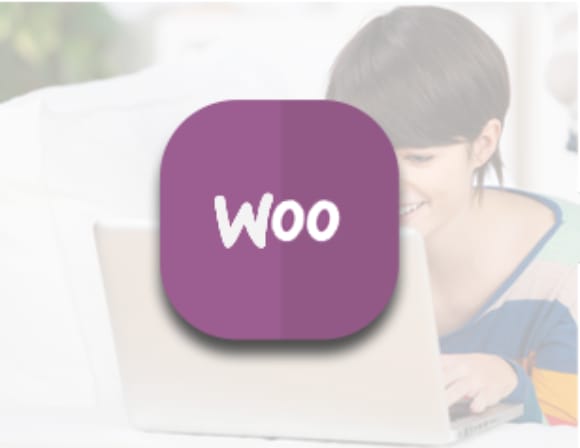 WooCommerce is not the only one provided with this theme. We also find Slider Revolution, WPLM, etc.
Summarize
In short, despite 6 years on the market, Native Church has managed to keep a place thanks to the always constant work of its author. This is an element of credibility that should not be overlooked, especially if you are a novice or simply not the type to take a risk. We therefore highly recommend this theme for your Non-profit website.