Do you want to help as many people as possible to find the house of their dreams, by exploiting the potential of the internet? MyHome is a WordPress theme that will allow you to promote your real estate business online for the pleasure of your customers. Created in 2017, this theme presents itself as accessible to everyone; no coding knowledge needed. This is very important because most of you are probably not experienced coders but rather businessmen. We will explore together all the facets of this WordPress product and thus assess its potential.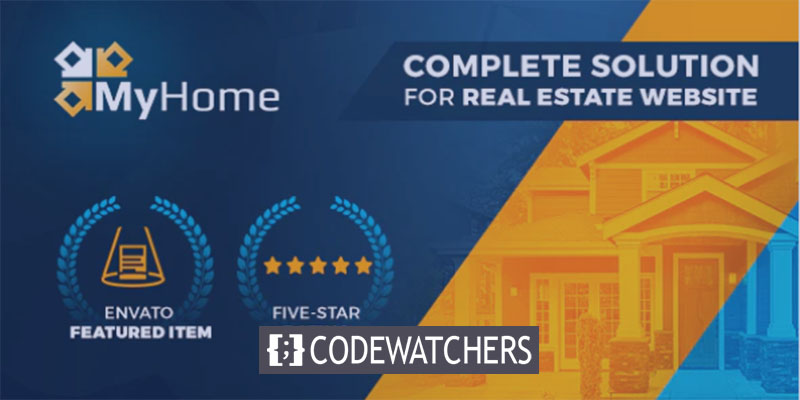 Feature List
Single Click Import
Intuitive Page Builder
Advanced Search Functionality
Property Virtual Tour
Pre-Registration Property Submission
Social Authentication
Top Class Support
Lifetime Free Updates
Extensive Knowledge Base
WooCommerce Payment Gateways
Mobile Compatibility
We are glad to tell you that MyHome is a Mobile-Friendly theme. Your users will, therefore, be able to access your site via their smartphones or tablets without problems wherever they are as long as there is the internet. This is very practical when you know that most of the traffic on the internet is nowadays attributed to mobile devices. These have truly transformed the world into a global village.
For our test, we used a Google tool namely Mobile-Friendly Test.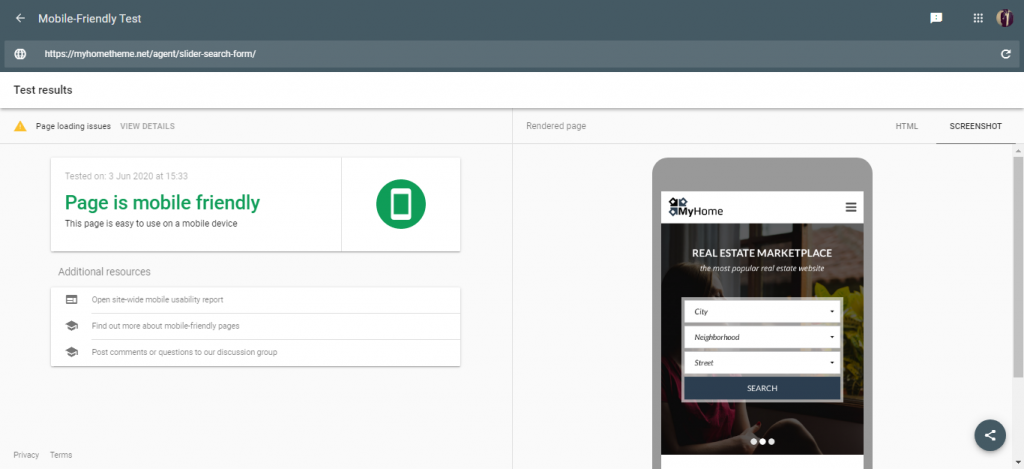 MyHome really has a fully responsive and Retina ready design. No matter the size of the device, the content of the site (images, animations, etc.) adapts perfectly. For example, we tried on the iPhone X and the rendering is very good. The images are well pixelated and the navigation is fluid. The author even thought of integrating a fixed header to facilitate navigation, if you want to access the menu for example.
Download Divi The Best WordPress Theme
The Most Popular WordPress Theme In The World And The Ultimate WordPress Page Builder
Download Divi
Simply put, the mobile compatibility of our theme is no problem. We are amply satisfied. Design Review
The best way to enchant someone is through what they see. This is why design is a very important element for any website. It is generally the first major criterion through which users evaluate a site. It must be able to mark users while plunging them into the targeted niche.
The WordPress theme MyHome, which deals with real estate, provides you with several pre-built demos, as well as ready-to-use homepages. The design varies according to the demos. Some are quite classic, and others are more dynamic and modern. Nevertheless, all are beautiful and immerse you in the real estate world.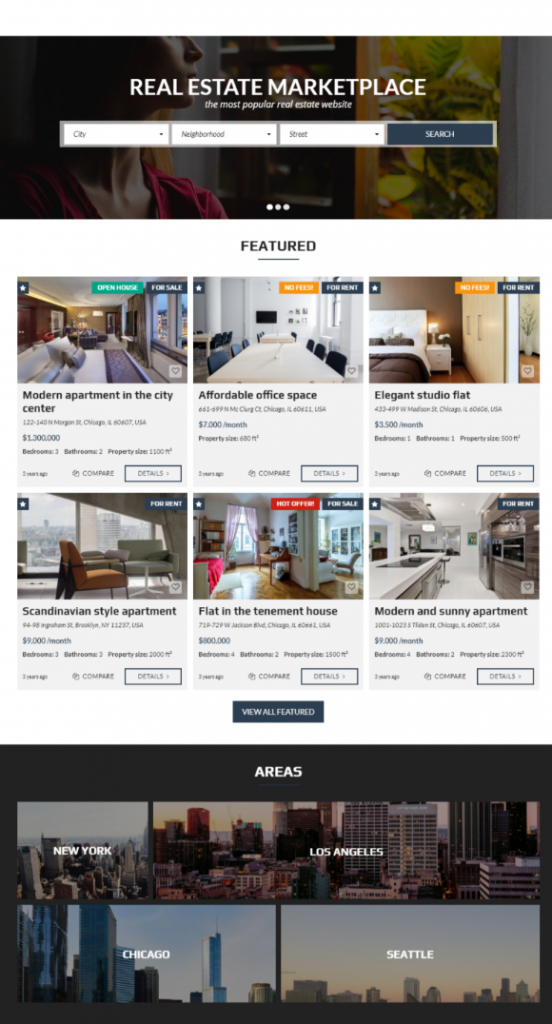 The author has really done a good job. You have many customization options, but what has been pre-built has been done so well that there is not much left to change in our opinion.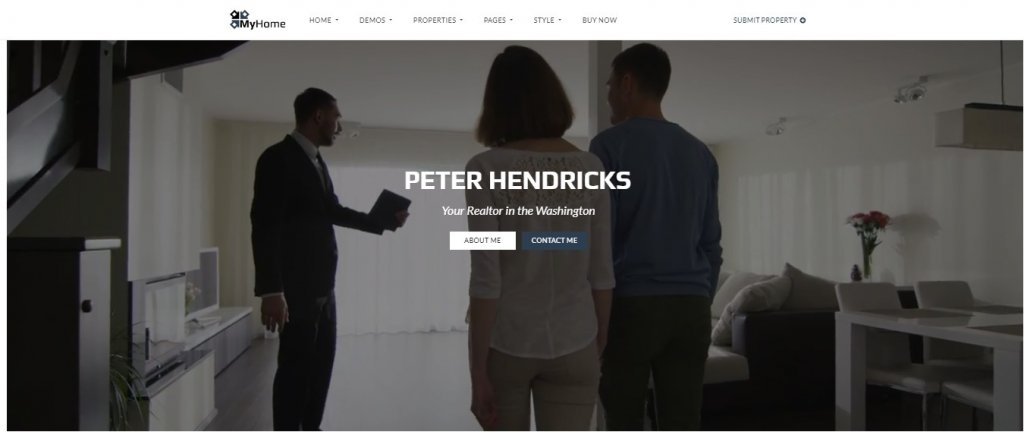 Speed Test Review
Speed ​​is an essential technical element for the viability of your site. Too slow a loading speed will keep traffic away because users find it annoying. In general, more than 3 seconds is considered slow by most users. It's no wonder when the speed at which you can browse the web.
Thanks to the GTmetrix program, we were able to assess the loading speed of the theme. It is evaluated at 7 seconds for the complete loading of the page. Even if it was given an "A" grade, we find this time quite long. This could negatively affect the experience of your users.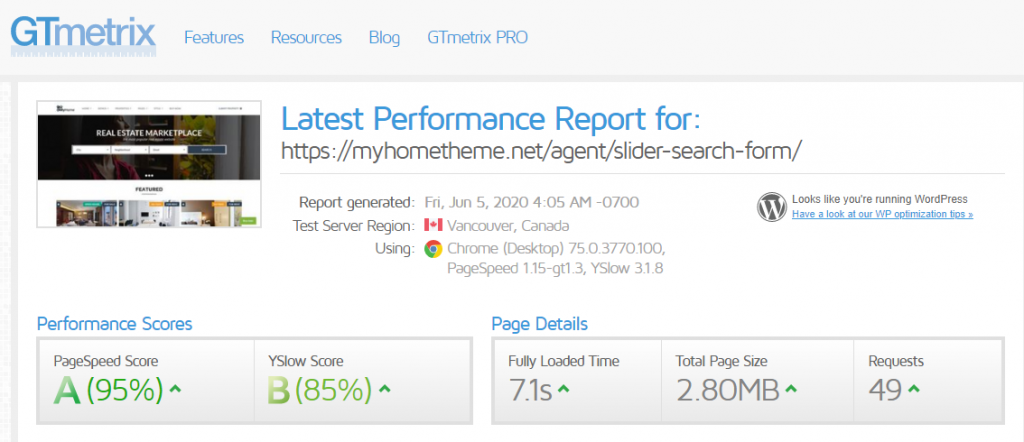 After analysis, we think it is possible to improve this time. Already, pay attention to the images that you will integrate into your site; the lighter they are, the better. In addition, leverage browser caching is required. Page load times can be significantly improved by asking visitors to save and reuse the files included in your website.
SEO Review
SEO influences the positioning of your site on search engines like Google. The more your site is optimized, the higher it will be classified and will, therefore, have a good rate of visibility by potential prospects.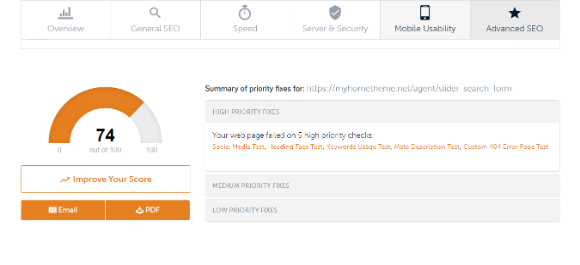 According to the test carried out on SEO Site Checkup, the MyHome theme is rather well optimized. This is revealed by the score of 74/100 which was awarded to him. However, some errors were noted. We cannot hold it against the author since the test was carried out on a demo. You can improve the optimizations of your site by using SEO plugins.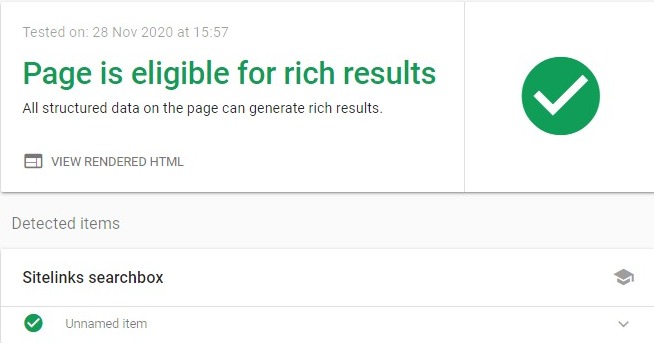 MyHome supports rich results. This is what comes out of a test we performed on Rich Result Test. Concretely, several elements of your site can be retrieved by Google and displayed next to the search results to attract traffic. This is good for the popularity of your WordPress site.
Customer Support Review
Customer support is a very important factor for the success of your site. Indeed, there is nothing more reassuring than knowing that you are supervised by an active, prompt, and efficient team in the event of a concern.
The author of MyHome has understood this and offers a quality follow-up to his customers. We were able to see for ourselves that the concerns are quickly taken care of and in a courteous and very professional manner. It follows great satisfaction from many customers who have not failed to share it.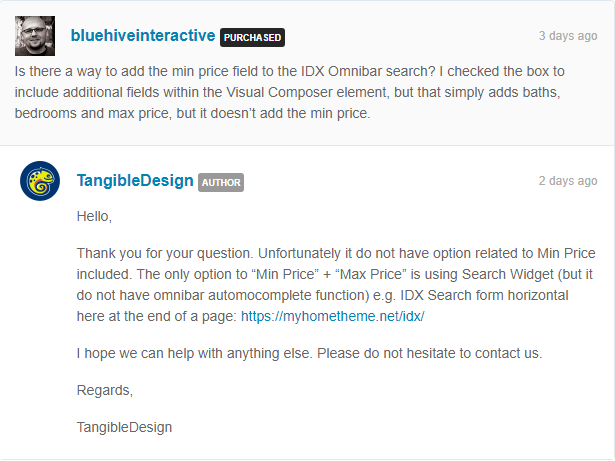 On the other hand, this same team regularly offers updates to improve its product. The latter is still on top despite his 3 years of age. The last date update was not even two weeks old. Supported Plugins
MyHome is compatible with many practical plugins that will offer you more features. We have Slider Revolution, Visual Composer, WPBakery Page Builder, WPML, and many others.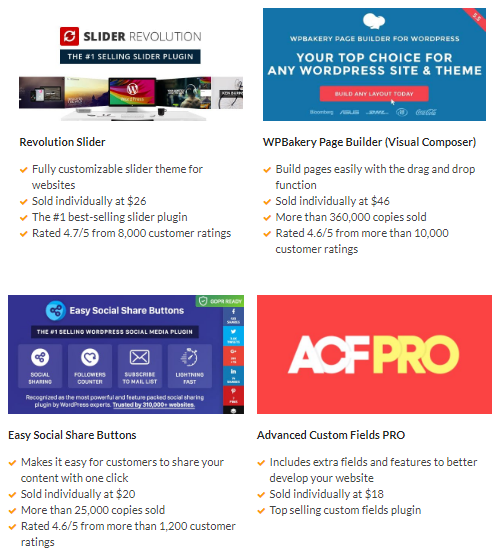 Summarize
In short, MyHome is a theme that could validly highlight your real estate business. Whether it is aesthetically or technically, it meets the most important criteria. So we think this theme is worth giving it a try.