So you like SEO and you're also in love with the Marketing? You are in the right spot. MetaMax does it well to combine two aspects into one single theme. We have been going through the theme and well, it's quite interesting.
This review will then showcase all that we have been exploring so that you'll have all the information you're looking for to decide whether you should start using this theme or not.
Let's get started.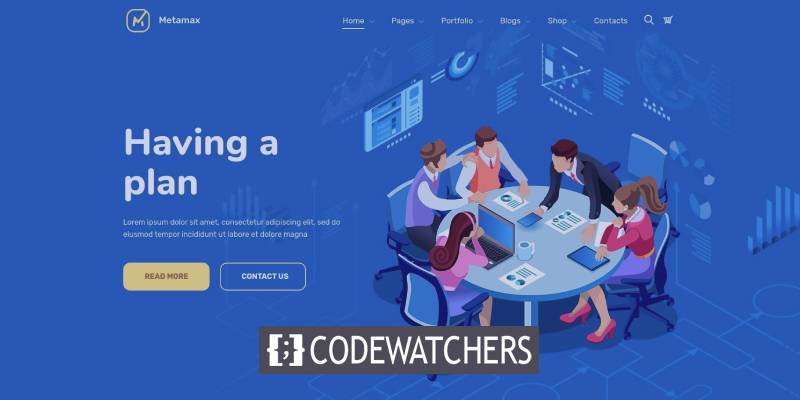 Feature List
Creative and Modern Design
Powerful Theme Options panel
Easy Color and Layout Management
Fully Responsive
Retina Ready
Huge Layout Options
Multiple Custom widgets
Revolution Slider Included
Coded with SEO in Mind
Video Tutorials Included
Mobile Compatibility
First, how does MetaMax behave on mobile devices?
Create Amazing Websites
With the best free page builder Elementor
Start Now
Well, what term is used, just BEAUTIFUL. It's clear that in the digital era, any theme that wants to be popular must be mobile-friendly. The new generation likes to navigate on smartphone and the theme
MetaMax has exploited this point. We really enjoyed visiting the site, although it was only on the available demo.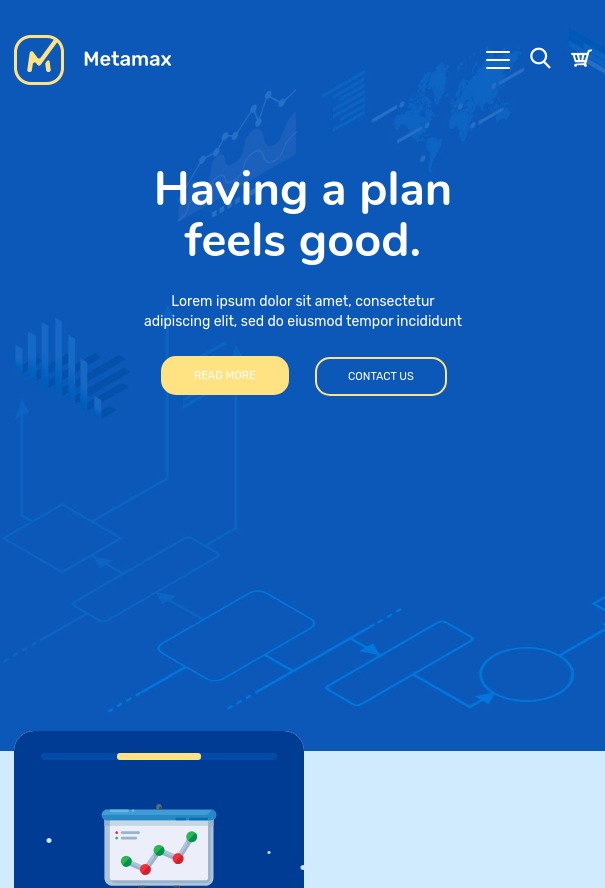 The leaflet menu is modern and stylish, the contents well arranged. And we have this icon at the bottom of page that can go directly to the header that is pretty good. Except that it would be more practical if the icon was on the side and could scroll; it does not oblige us to necessarily this at the bottom for access to this function.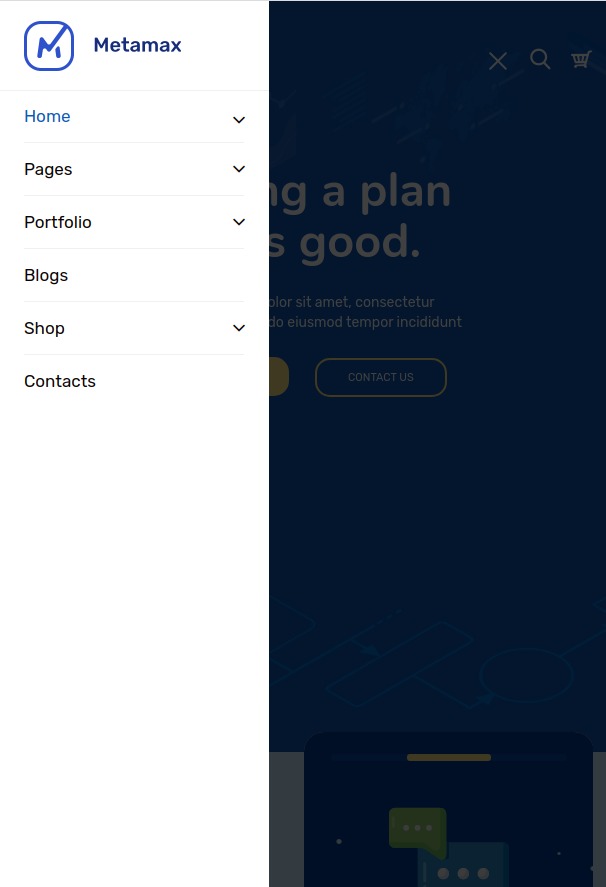 Design Review
Here is mainly what gives this theme so beautiful rendering on mobile devices. MetaMax has a modern, professional and cheerful design. It comes with different page types, diverse layouts, unlimited color schemes, a large amount of fonts, icons and more. The home page offers a real mix of colors between blue, white and a little yellow.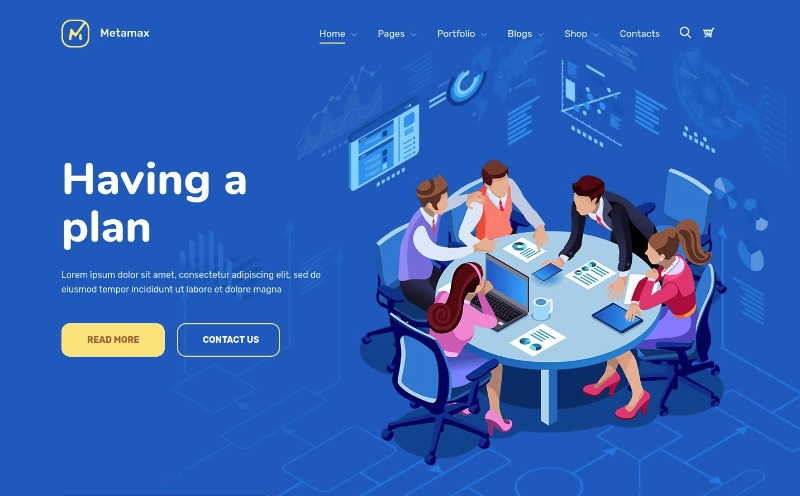 Speed Test Review
The experience of a user on a site is very often influenced by the speed of loading pages. When it exceeds 3 seconds, we can easily say that the site is slow. Among the common causes of this slowness is the size and number of images that affect the weight of the pages.
Regarding the test speed on the theme MetaMax, we will say that is quite slow with 6.1 seconds. According to our analysis, the big weakness of this theme concerning the number of HTTP requests that are far too numerous.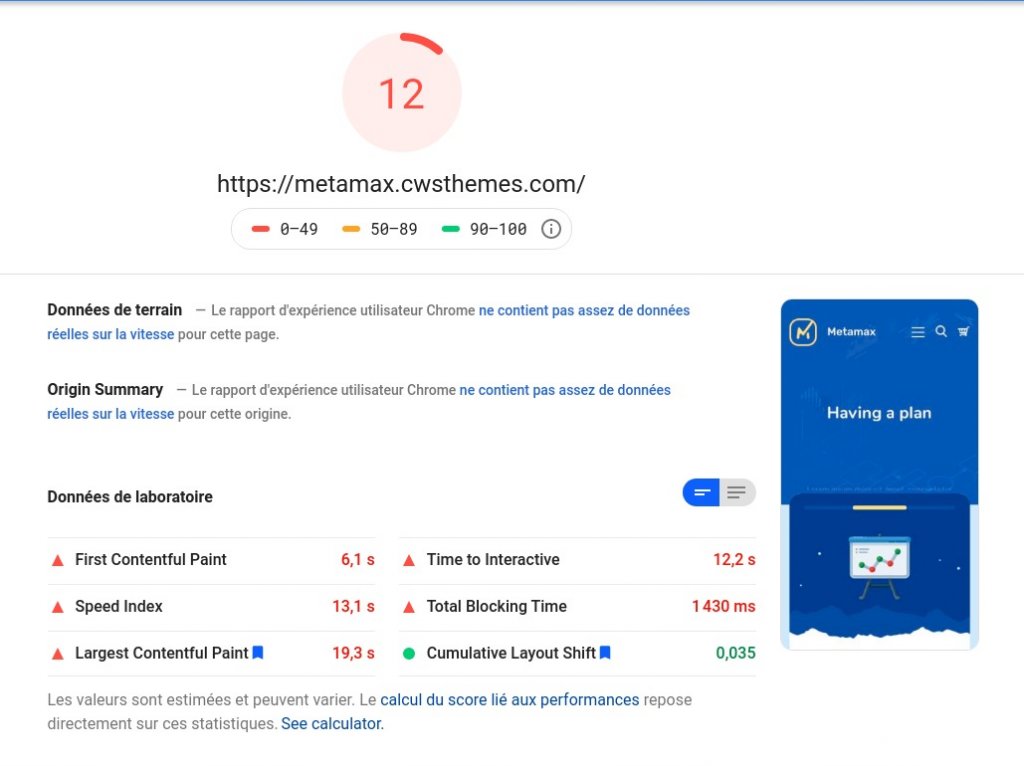 Decreasing the number of components on a page reduces the number of HTTP requests required to render the page, resulting in faster page loads. Some ways to reduce the number of components include: combine files, combine multiple scripts into one script, combine multiple CSS files into one style sheet, and use CSS Sprites and image maps.
SEO Review
Now we will study the SEO potential of MetaMax. This is very important because the SEO score helps to evaluate the level of popularity that your site can get by using this theme. So we are talking about the visibility of your site on search engines.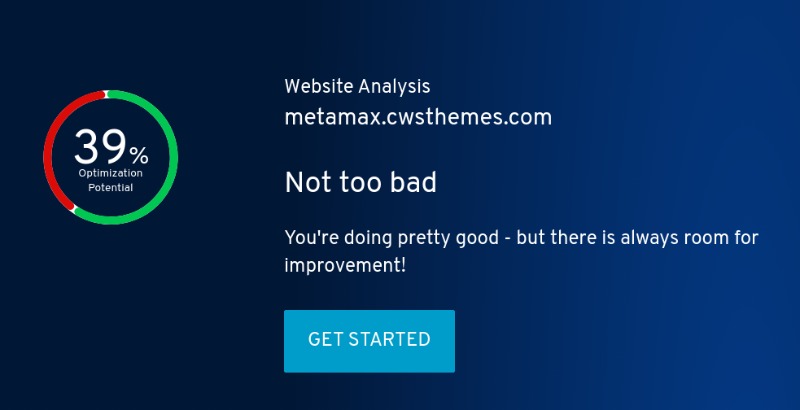 The test was done only on the available demo; which is enough to get a good idea of the thing. And it must be said that MetaMax does not do too badly. You will be able to correct small mistakes when you use it.
In addition, the result could be more interesting using the Yoast SEO tool.
Customer Support Review
We appreciate the customer service of this theme. The author is present for his users and strives to answer each of their concerns in a simple and understandable way. It usually responds in an average of 24 hours.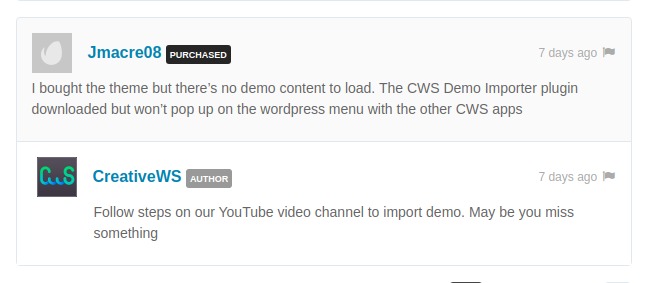 MetaMax is a very recent theme (created on September 3, 2019) and an update has already been made; but we can see how much it is appreciated by the public through user evaluation. The most appreciated part of these is just the customer service that we pointed out above.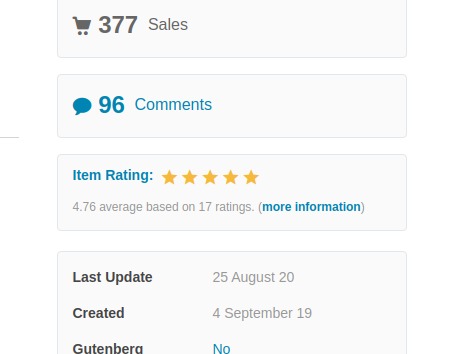 Supported Plugins
This theme has the big advantage of being compatible with the WooCommerce plugin, which is perfect for any type of eCommerce site that you could create. In addition to that we also have plugins like WPBakery Page Builder or WPML that are compatible. Summarize
Mention if the theme supports some plugin. It might be interesting since a theme which is made for eCommerce must have compatibility with WooCommerce or any eCommerce plugin, otherwise, it's a lie.