If you had to choose between a full-featured theme or a beautiful elegant theme what will you choose? Do you choose both? Exactly, Education WordPress Theme had the great ideas to combine a beautiful and feature-full WordPress theme. We had a chance to review it, so we'll just break down all that you need to know.
So, Eduma is a premium WordPress theme designed mainly for eLearning. This theme is unique thanks to his bunch of demo and outstanding features that include among others Elementor support, courses, teachers, etc. If you want to learn more, read what follows.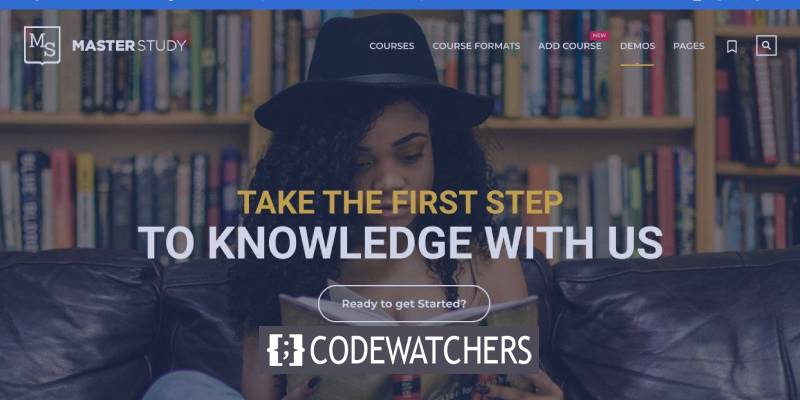 Feature List
Course Builder
Certificate Badge
Internal Messaging
Quizzes & Timelaps
Internal Events
User ProfilesMultilevel drop-down menu
Notifications
Trial Courses
RTL Support
Beautiful Interface
Mobile Compatibility
When we consider creating an LMS website, implicitly we're targeting mobile users. This is truer since most young people like to browse from their mobile phones. We've then explored how Master Study displays on mobile phones.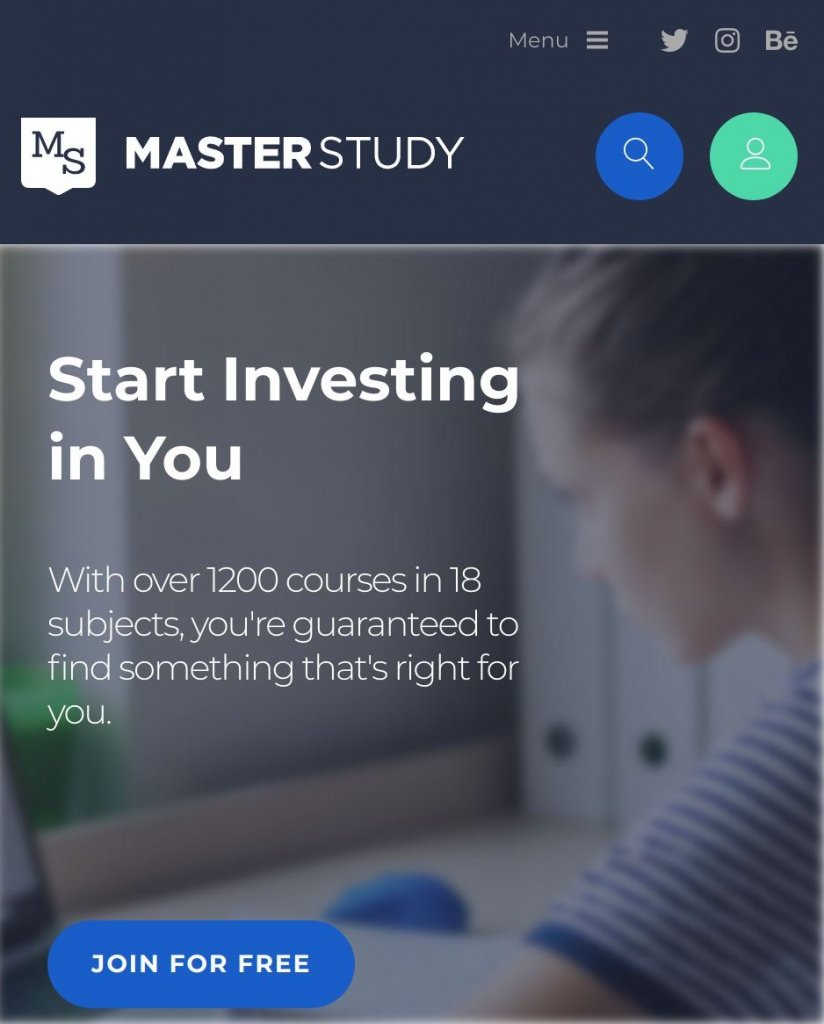 The good news is: MasterStudy support the mobile devices. In fact, we've noticed that various elements within the theme get sorted to fit the screen width.
Create Amazing Websites
With the best free page builder Elementor
Start Now
However, since we're looking for all that is perfect, we've noticed some small issues on the way the layout is mixed. For instance, it would be better if the date, displayed as an orange box is aligned along with the post title, this on the blog module available on the main page. As you'll notice, on mobile we have a large unused space.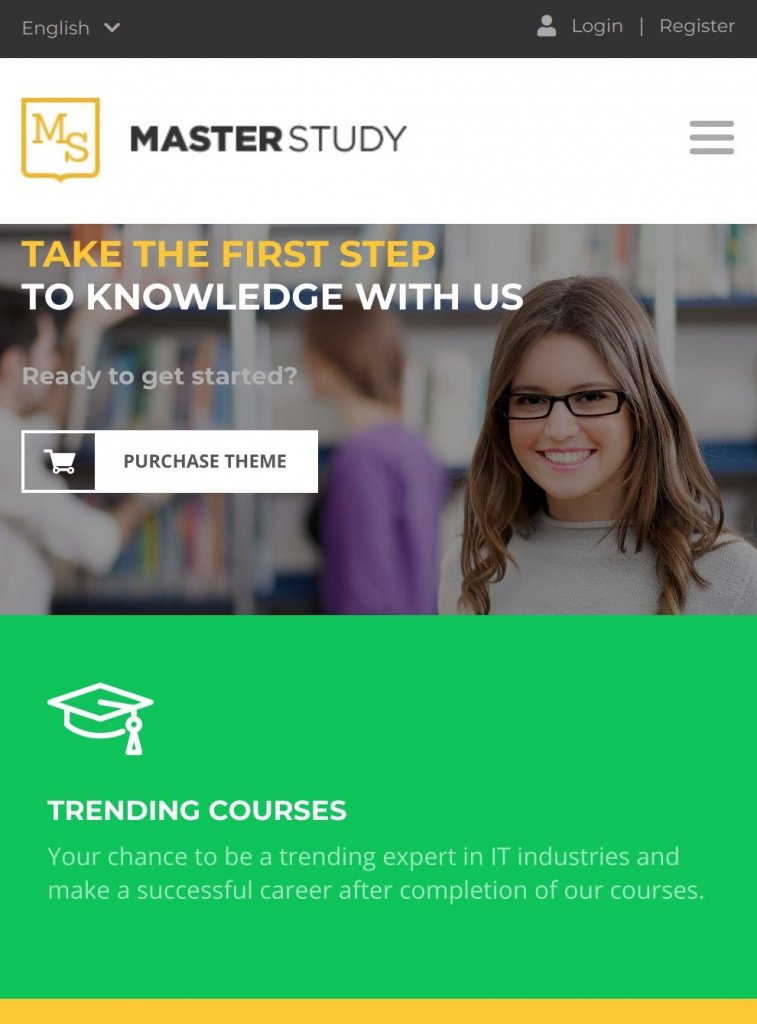 With some slight CSS adjustment, that could be fixed quickly. The overall feeling we had with the mobile test is that the theme is not that bad, it performs pretty well, so you won't have any mobile issue.
Design Review
The good point we've noticed with Master Study is that it has a template for various niches within the LMS ecosystem.
Most of the color we've seen include: white, gray, yellow, dark gray. These are pretty much kind of joyful colors (especially when they are well mixed).
The theme includes interesting modules like a grid of courses with details that appear when the mouse hovers it.
These animations are pretty fancy and make a website more modern and alive. However, some of the details that appear on desktop seems hidden mobile, which gives a feel of "what is that doing here" on that section.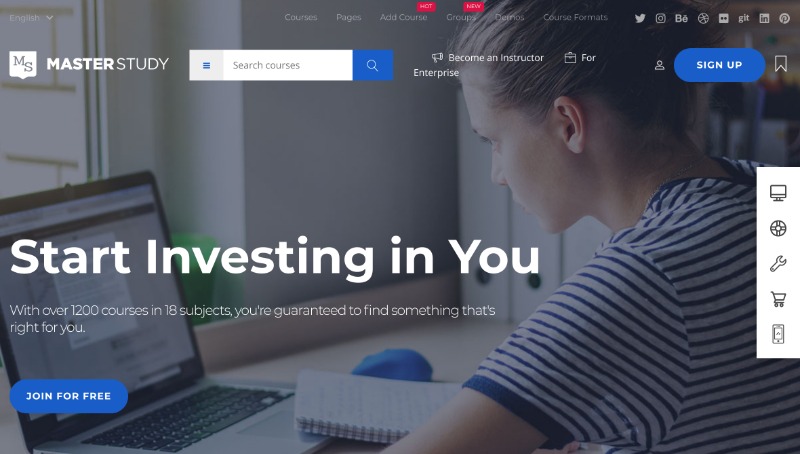 Even though that white space makes that section a bit too minimalist, you should remember that might have been the choice for that demo. Probably, you'll have the choice to change that on the settings.
Speed Test Review
The theme has a lot of features, but how fast does that load? Remember, an optimized website ensures you to have a good ranking on Google. We like snails as long as they are fast as "Turbo".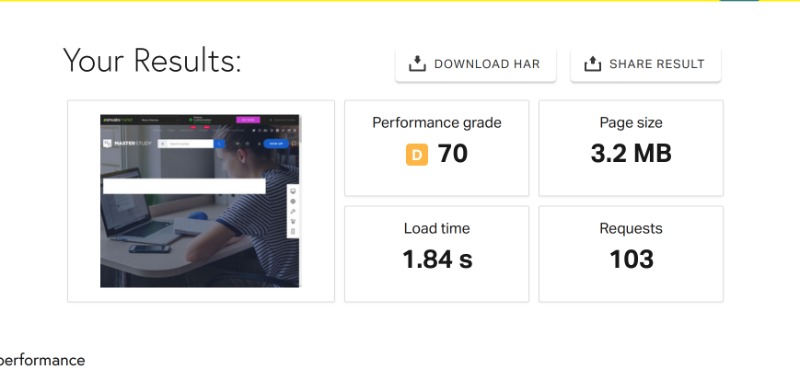 We have then tested the speed performance of Master Study. The result wasn't that disappointing. Well, remember that the demo is built with some images that might not have the same weight as yours. This means that if the image has a huge impact on the performance result, that could be sorted with your own personal optimizations.
Having that said, the theme loads up after 4.2 sec, it's quite slow especially when we consider that after 3 seconds, the visitor bounce usually. The scripts, CSS, and fonts weigh around 1.79 Mb over the 2.9 Mb, which is the total weight of the entire demo. If that looks too much, you should note that the theme has the assets compressed and split into various small files.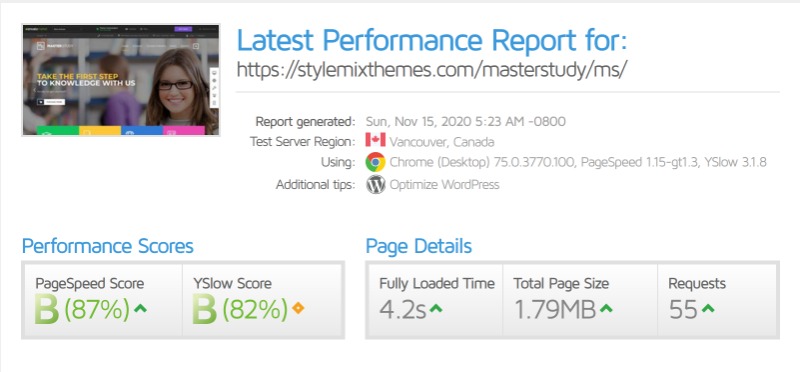 In resume, we've have been at least expecting a score of B, but we've reached C, which is not that too bad. But i believe it can be optimized by the end user.
SEO Review
You cannot be successful if you completely don't care about SEO. The SEO helps your website to be found on Search Engine. The SEO review we had on Master Study has been made based on the available data, on the demo. The result wasn't that bad, there is a good on-page SEO score, good organic keywords, and nice backlink.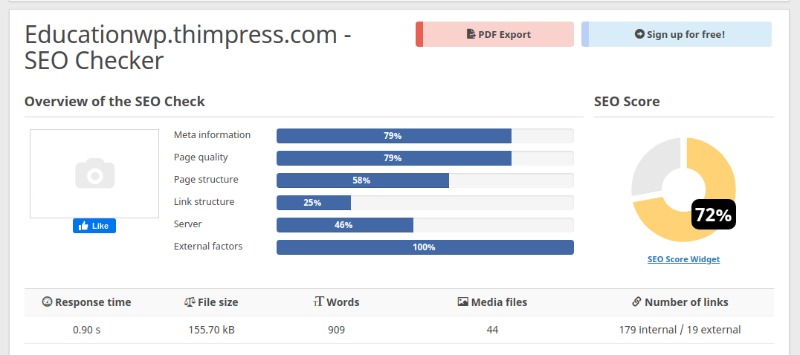 The Heath Check is what is interesting because it helps to have an overview of the links and the internal linking. It's important to remind you that the SEO Strongly depends on your content and not on the theme. However, the theme might help a lot by providing an SEO-friendly markup.
The critical error here points to duplicated contents, duplicated meta description and low word count. Since this is a demo, that should be okay.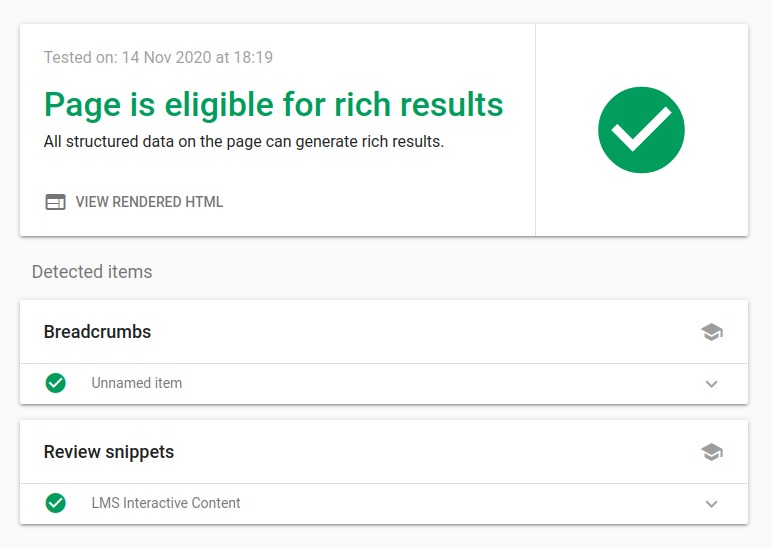 While checking Education (Eduma) regarding the compatibility with Rich results, we've noticed Eduma ships structured data. This information is useful to display some details such as a product price, a course duration on Google without having to explore the website.
Customer Support Review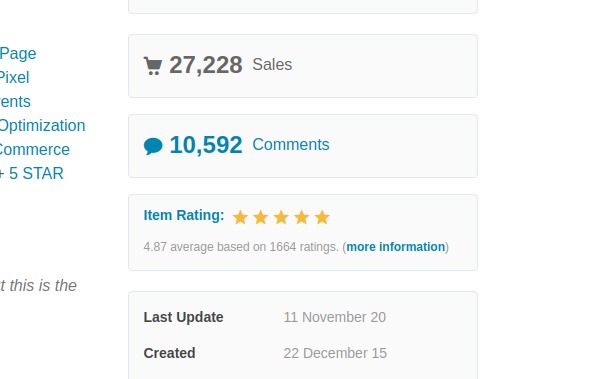 the Good news regarding the customer support is that: they are a team. This means that you could get a faster even faster when it's a  solo author.  That is true as the comments prove it. The author team answer usually the same day, providing useful resources and tips to use their theme and have that customized.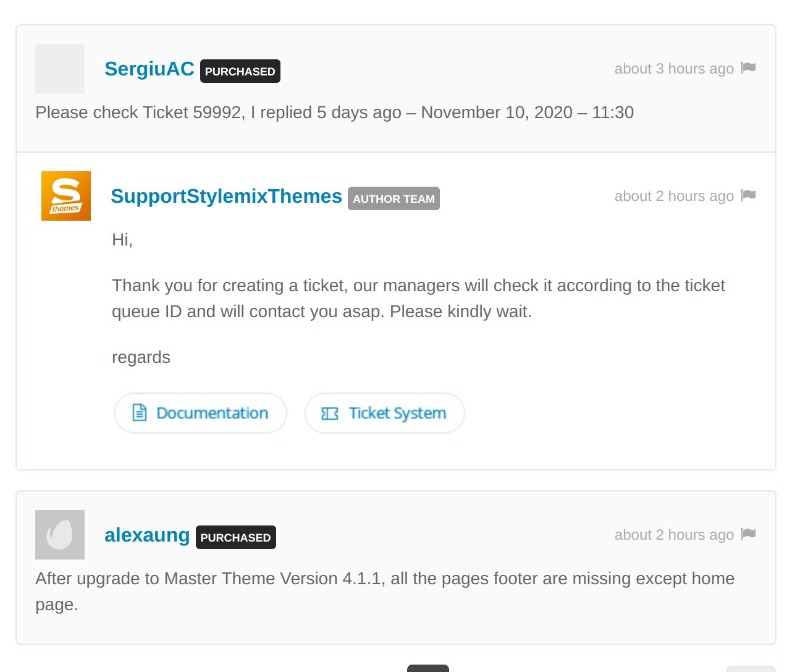 The product has some good review so far. Good reviews assume the customers are satisfied with what they got. Among the reviews, we've noted that what the customer appreciate a lot is the customer support.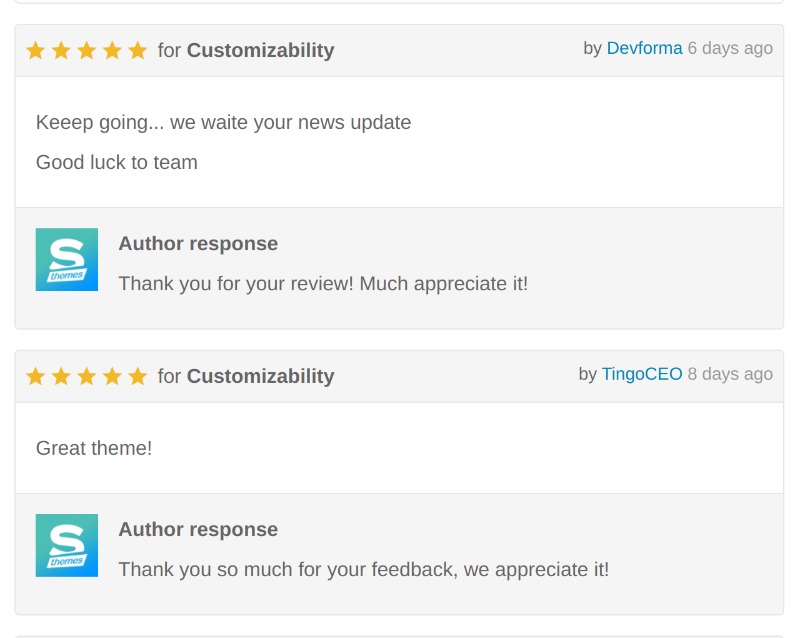 Supported Plugins
Master Study is compatible with MailChimp, WooCommerce, Visual Composer & BuddyPress. It also has some interesting buit-in features such as the Learning Progress Manager (control how the study learn), a lesson with a beautiful design and features.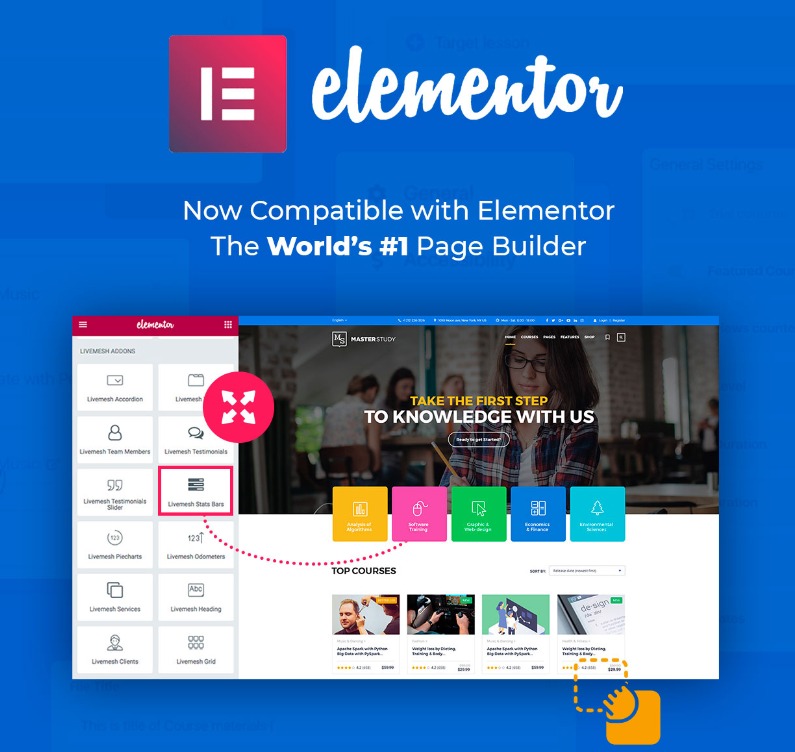 Summarize
Well so far, it theme looks nice. We've been satisfied with the theme features and moreover with customer support. This should be considered as well if you would like to build a powerful learning website that includes internal messaging.