So you're looking to set up an online store, and you're looking to WordPress to make it happen. We get that! After all, 30% of websites live today are powered by WordPress, and with good reason. It's a powerful, scalable platform, and best of all, it's free! In our research, we came across Lorada, an eCommerce WordPress theme available on the Envato platform for less than two months, but which already has more than 100 sales. The design of this theme caught our attention. So, now we will see in detail if it is really worth it.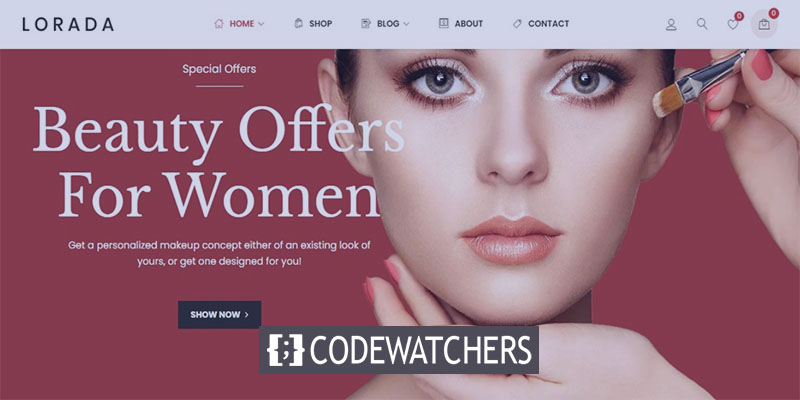 Feature List
WooCommerce ready
One Click Demo Install
100% Responsive Design
Built-in SEO compatibility
Elementor Page Builder ready
Ajax Pagination and Load more
Mobile Bottom Toolbar
Powerful Theme Options Panel
Unlimited Contact Form
Works perfectly with all browsers
Mobile Compatibility
Most of us use a computer (PC, laptop, or Mac) to browse the Internet and visit websites. If you look in the rearview mirror, a few years ago, the only standards taken into account when it came to viewing websites were those of computer screens. Nowadays that is no longer the case. Other so-called "mobile" media (phone, tablet) have somewhat revolutionized this well-established situation and, with them, the need for "mobile-friendly" displays have arisen.
The habits and, therefore, the requirements of Internet users have gradually evolved: some now use their mobile devices more often to browse the Web than the computer. This is why if you want to set up a website, it is important that it is compatible with mobile devices.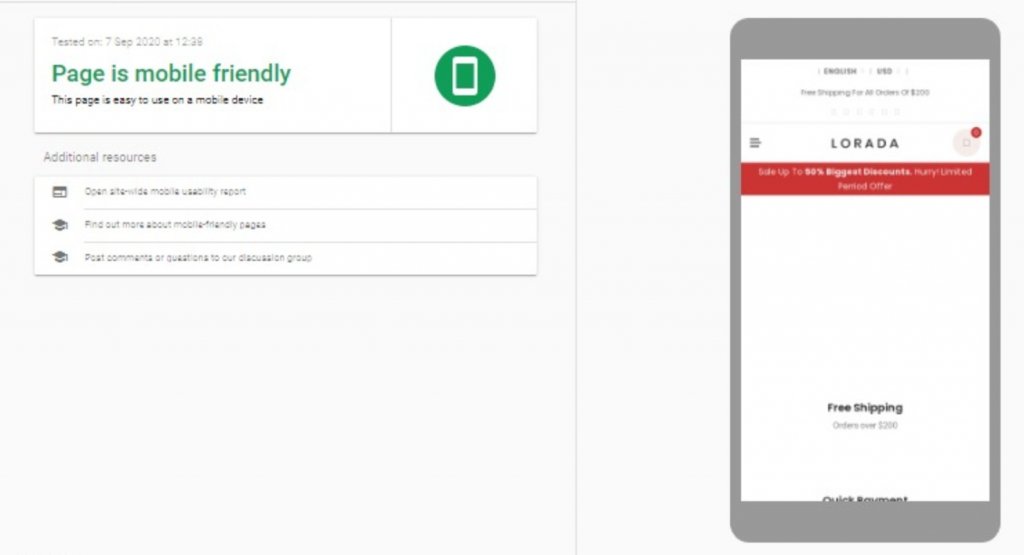 As we can see from the test performed on the Mobile-Friendly Test site, Lorada is a mobile-friendly WordPress theme. We also took the trouble to test it on different types of mobile screens. The rendering is very impressive. It provides clear and beautiful layouts on all retina displays and other high-resolution screens.
Create Amazing Websites
With the best free page builder Elementor
Start Now
Additionally, this theme provides you with a Mobile Bottom Toolbar. So, customers can set toolbar menu items on the Lorada theme options panel.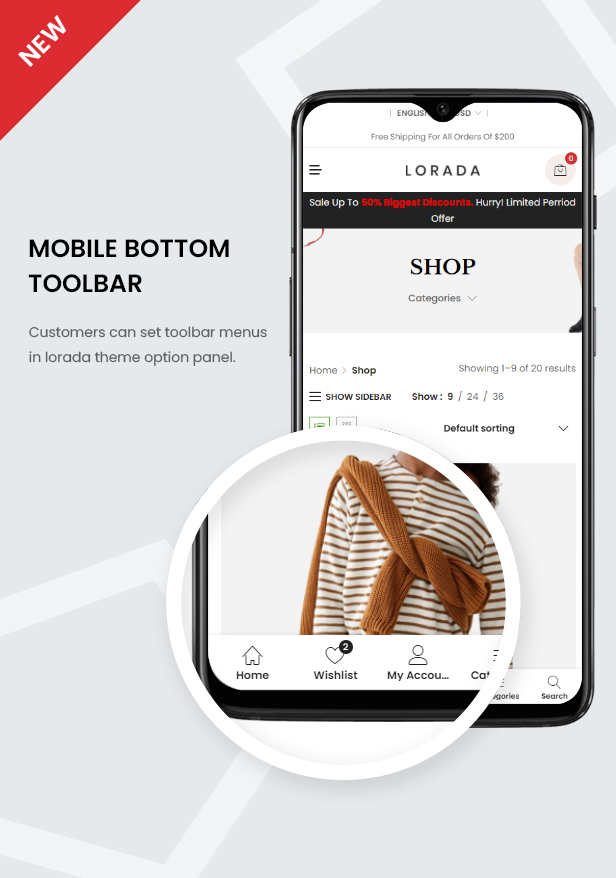 Design Review
The image of a site goes through its design. It is the first thing that makes sense to dazzle the eyes of your users. And as you know, it often all comes down to the first impression.
The Lorada theme has at least 11 stunning demos with clean and modern design. Thanks to this, you can set up any type of online store (Fashion, Furniture, Cosmetics, etc.). One of the demos dedicated to the sale of clothing for example interested us. It's a real online shopping with everything you need.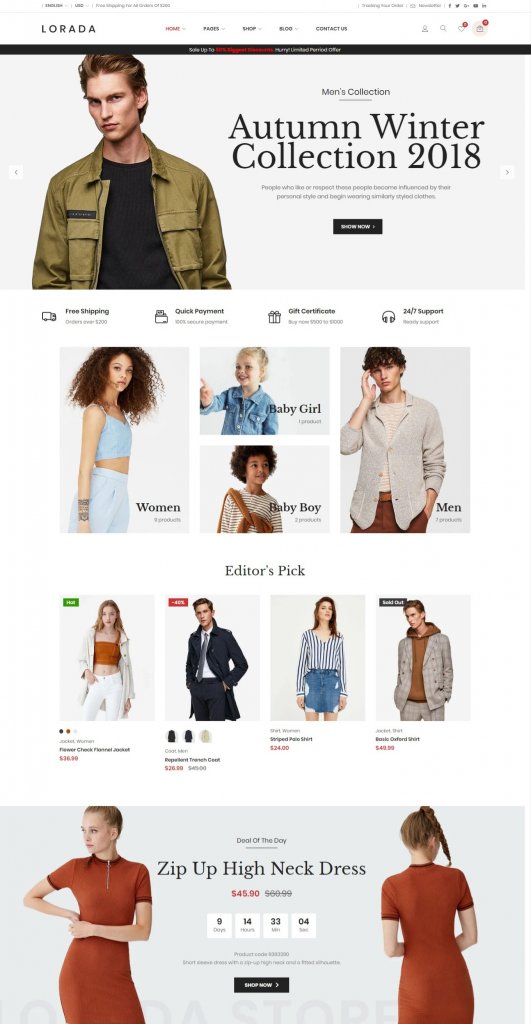 You can customize this WordPress theme as you want. You have for that several styles of Headers; as well as a drag & drop page builder namely Elementor. The latter offers unlimited design options for your wonderful shop. Anyone can built their pages easily with powerful page builder.
On the other hand, Lorada provides you with an AJAX pagination system for most of the pages of your online store. This should please your users because navigation then becomes more fluid and ergonomic.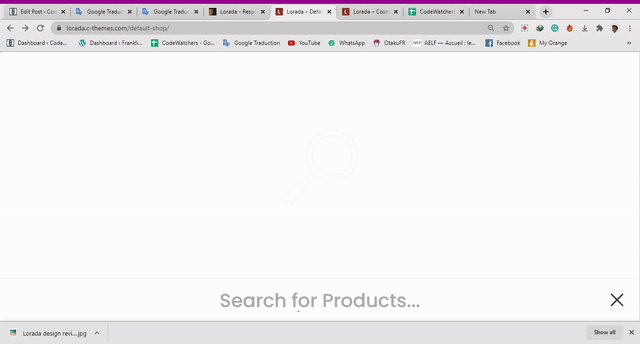 Speed Test Review
The loading speed of a site is a fundamental parameter for its success. A site that is too slow contributes to degrading, sometimes considerably, the user experience. No one likes to browse a slow site. The slowness of a site results in an increase in the bounce rate, a shortening of session times, a decrease in the number of page views, and ultimately a degradation of performance indicators.
In order to evaluate the loading speed that the Lorada theme offers us, we used our reference tool namely GTmetrix. According to him, it takes an average of 9 seconds for Lorada's pages to load completely. Statistically, a web page that takes more than 3 seconds to load is considered slow by most users. So, 9 seconds, you imagine the picture.
The cause of this slowness is related to resources, especially images. Many resources have identical contents but are served from different URLs. So, you have to serve a resource from a unique URL, to eliminate duplicate download bytes and additional RTTs.
Sometimes it's necessary to reference the same resource from multiple places on a page; images are a typical example. Even more likely is that you share the same resources across multiple pages in a site such as .css and .js files. If your pages do need to include the same resource, the resource should always be served from a consistent URL. Ensuring that one resource is always assigned a single URL has a number of benefits. It reduces the overall payload size, as the browser does not need to download additional copies of the same bytes.
SEO Review
The fact that Lorada has a long enough load time will not help SEO since Google considers this criterion to be very important for positioning on search results. but it is not only the speed which is taken into account at this level.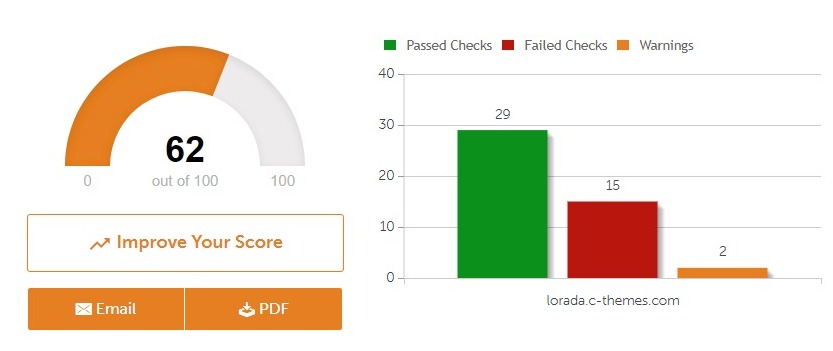 As we can see, the assigned SEO score is 66/100. Still above average. And it's rather encouraging when you know that the test was carried out on an available demo. So you have a good chance of doing better in the creation of your site.
It will only be necessary to pay attention to a few aspects that have been a little neglected such as Meta Description, Heading Tags, SEO Friendly URL, Keywords Usage, etc. We recommend that you use a WordPress SEO plugin to make your job easier.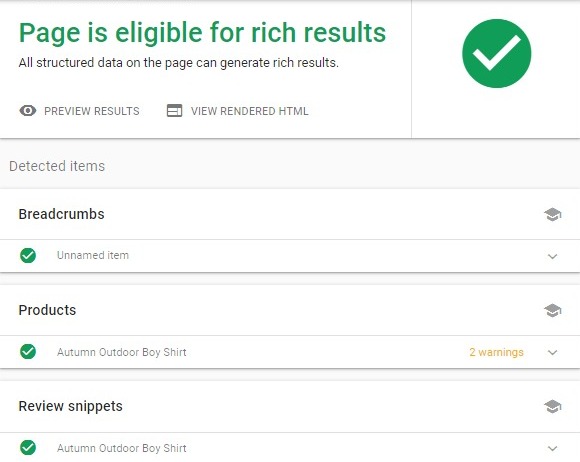 Fortunately, Lorada is consistent with rich results. This will allow Google to promote your site more, especially in terms of products, breadcrumbs, or even review snippets. Which will boost your traffic.
Customer Support Review
Here is one of the main strengths of this online store theme: excellent customer support. The opinion of users is practically unanimous and we have had the opportunity to verify it. We have here a professional, experienced team, and above all dedicated to users. To sum up their service, we can say "they want to help". And you can see through the picture below that taken care of and prompt.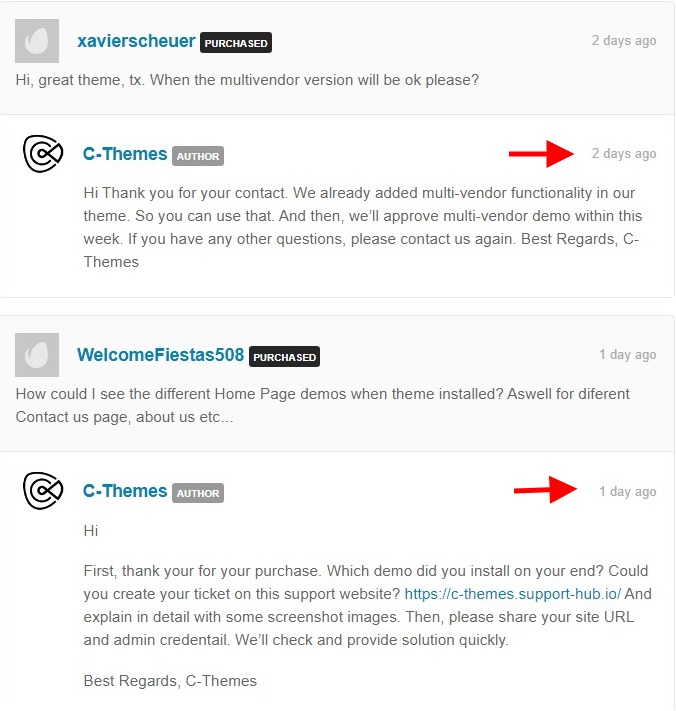 Lorada is also regularly updated. The most recent took place a few days ago. You can see how much attention the author of Lorada gives to his product.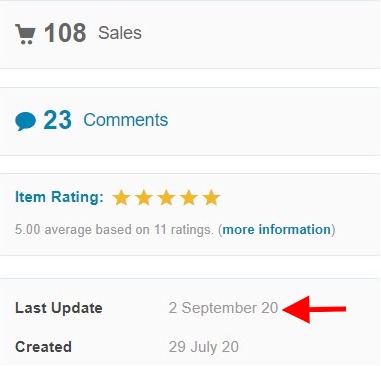 Supported Plugins
Lorada being an eCommerce theme, it is above all compatible with the famous WooCommerce store plugin. In addition, you have the chance to be able to take advantage of Elementor, one of the most popular page builder plugins in the world. Summarize
In conclusion, it is clear that Lorada is a perfect WordPress theme for any type of online store. Although there are still some adjustments to be made in terms of performance indices, the theme remains generally a quality product and should be able to appeal to you. We note in this case its clean and neat design or customer support which alone is worth trying this theme, especially if you are not an expert.
If you always want to be aware of our publications, you can follow us directly on Facebook or Twitter.