With the Coronavirus crisis, social distancing, and the recession, many sectors have been heavily impacted and…. have even started to reduce their payroll … This poses a problem of uncertainty on a global scale. For those who had an idea for an online business, this period becomes a great business opportunity on the internet. But once everything is in place in your head you need the right tools for building your website. Today we are going to talk about a WordPress theme that will allow you to create a site adapted to the business you want to launch, whatever it is. It is about "Karma". We will see from start to finish what this WordPress product can offer you and what its limits are.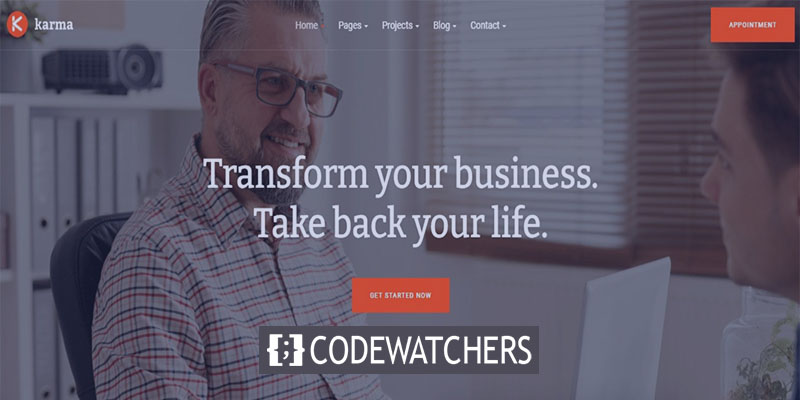 Feature List
38+ unique Demos and homepages
150+ inner Pages
Optimized for Elementor
WooCommerce supported
Mobile-friendly and Retina ready
One-click demo importer
Footer and Header Editor
Unlimited Sliders
Pricing Tables (with 4 unique skins)
Mobile Compatibility
Globally, there is less and less traffic on computers and more and more on mobile (+ 25% in one year vs. -20% for desktop). It is therefore absolutely necessary to be interested in mobile accounting and to ensure that the website you want to create is accessible on mobile devices. This is why we will start by testing the mobile compatibility of the Karma theme.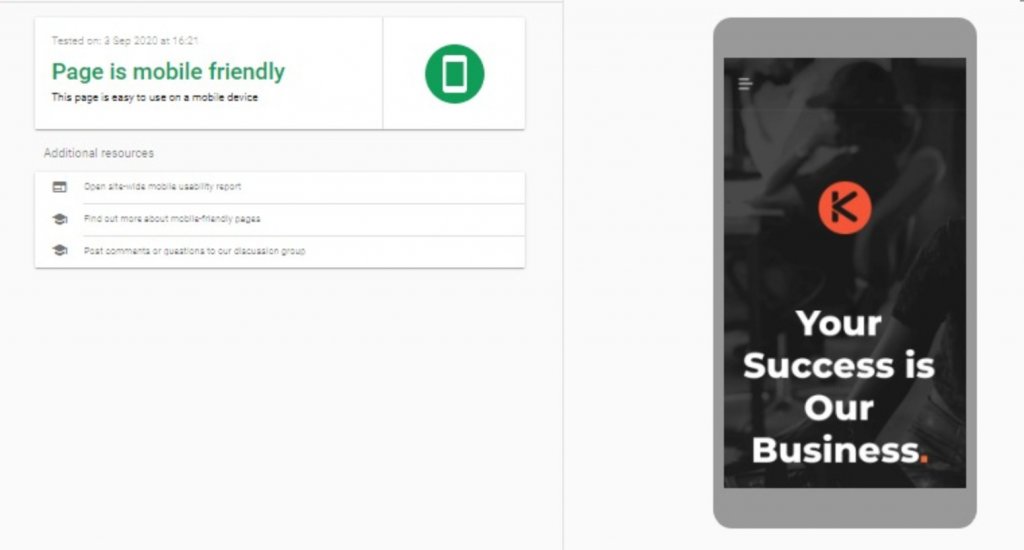 As we can see with the result above, this WordPress theme is mobile friendly. We took the time to test it on various devices with various screen sizes, and the result is very interesting.
Karma is fully responsive and designed with high-end research in mind so naturally, it is a theme for mobile-friendly websites and applications. Every single feature and page element will look amazing on the screens of tablets and mobile phones. It includes page templates and layouts created specifically to be the responsive visual environment on the market today.
Create Amazing Websites
With the best free page builder Elementor
Start Now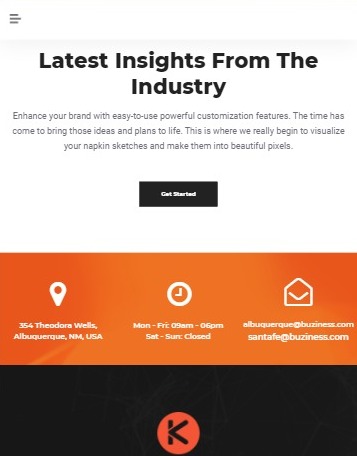 Design Review
We saw the theme interface on mobile; but how does it look simple on a computer? It is also essential for those who use computers in the office or at home. The rendering of a site determines the seriousness with which it has been designed.
Karma is a WordPress theme delivered with no less than 30 prebuilt demos, each with a design corresponding to a field of activity (business, life coach, attorney, SaaS, education, etc.). We flew over the latter we could see how beautiful and unique they are. We dwelled on one of the demos dedicated to business. With a predominance of the color Black, mixed with the colors Orange and White, we find a professional design and pleasant to look at. The definitions are perfect in terms of images and animations. It must want to make it its online platform. At least that's how we felt.
Besides the premade demos, you also have 50 inner pages and 250 ready to use templates with Karma. You also have the possibility to personalize your site at will thanks to the unlimited options. There are for example many more styles for each web page element.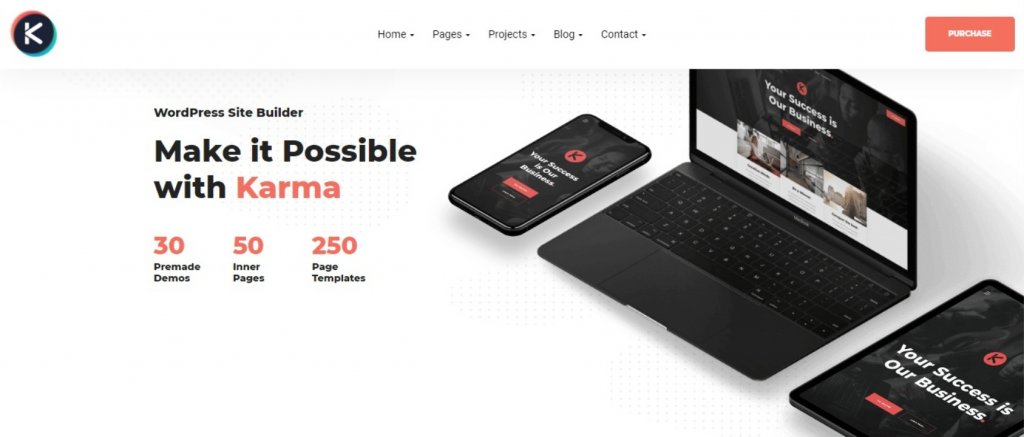 Speed Test Review
Why is having a fast website important? For the convenience of your users: There are a lot of different statistics on the net (and it's hard to know if these statistics are good) but overall, if your page takes more than 3 seconds to load (mobile or desktop), you will lose already some of the users who will not wait for the page to load. A person who has had a bad experience on a site will not want to come back to it either … makes sense, right? Thanks to the GTmetrix site, we can see that Karma takes an average of 5.9 seconds to fully charge. This is well beyond the 3 seconds provided, but we can see that he is awarded the Page Speed Score of "A". This assumes that this is not the theme of the problem for this too long time of 5.9 seconds. Other factors can intervene like the server or something else. So don't just rely on this result.
SEO Review
Obtaining a good SEO score consists of optimizing your positioning in the natural results of search engines. The results are sorted and displayed based on what the search engine considers most relevant to users. It is therefore about providing content that is relevant to Google. Who says good positioning on search results also necessarily means good traffic on his website.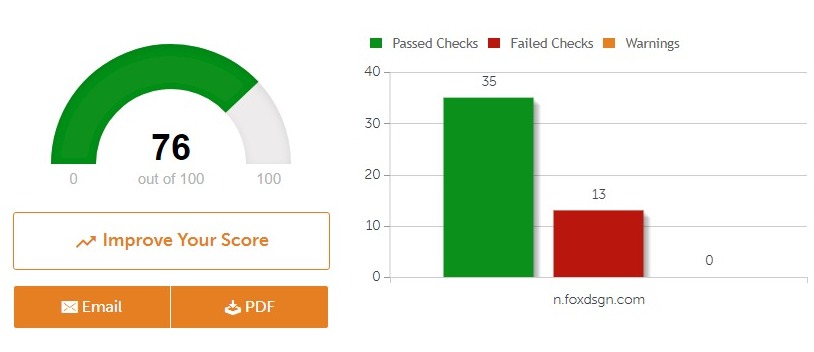 With 76/100, Karma gets a score that we think is interesting, because it means that the basics of good SEO are built into the theme. In addition, the test was carried out on a demo and not on a full-fledged site. This bodes well for your future website. There are many WordPress plugins that can help you optimize your site further when the time comes. This is the case for example with Yoast SEO.
However, we are quite disappointed on another point that can have a big influence on the SEO of your WordPress site. This is the eligibility of the Karma Theme to Rich Results.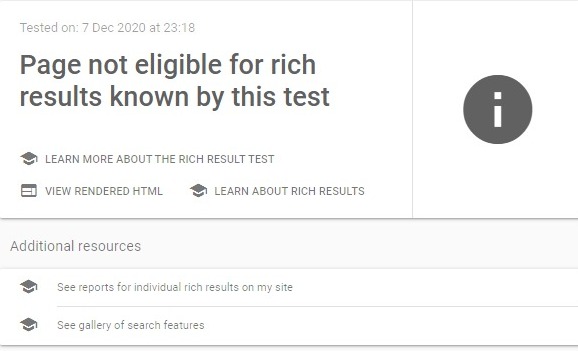 It goes without saying from the result below that Google will just display your site's link in the search results, without adding anything additional that may further grab users' attention. Pity!
Customer Support Review
We looked at the feedback on this WordPress product to gauge customer satisfaction levels with support. Most of them are very good. Karma has a professional and friendly team, which knows how to serve its customers.
In addition, the author makes regular updates available to his customers to ensure the optimal functioning of his product.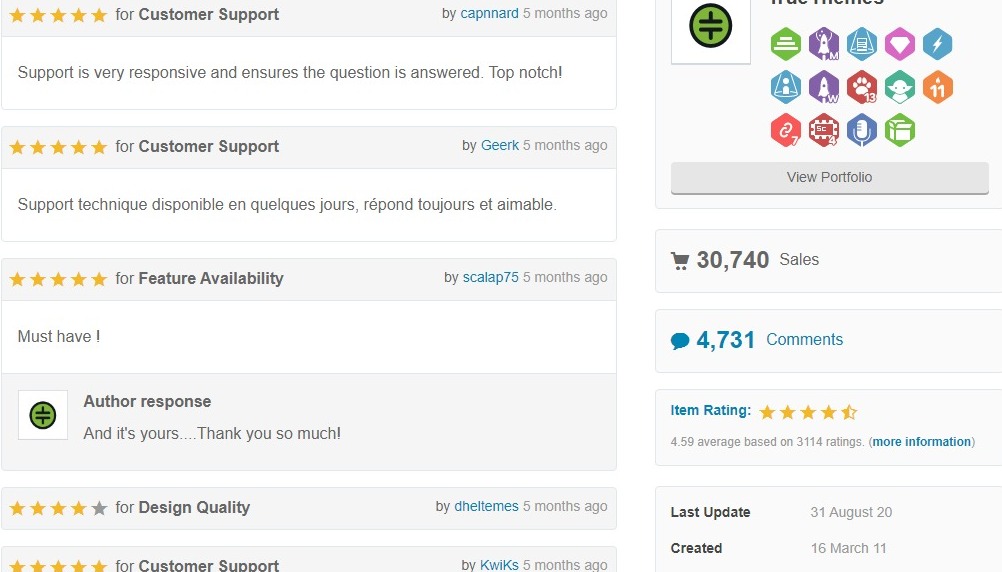 By examining the comments section in detail, it can be seen that the pickup is done in a prompt manner (usually within 12 / 24h). It is very impressive and above all reassuring! We can therefore assure you that you will have quality assistance to help you quickly get started with this WordPress theme.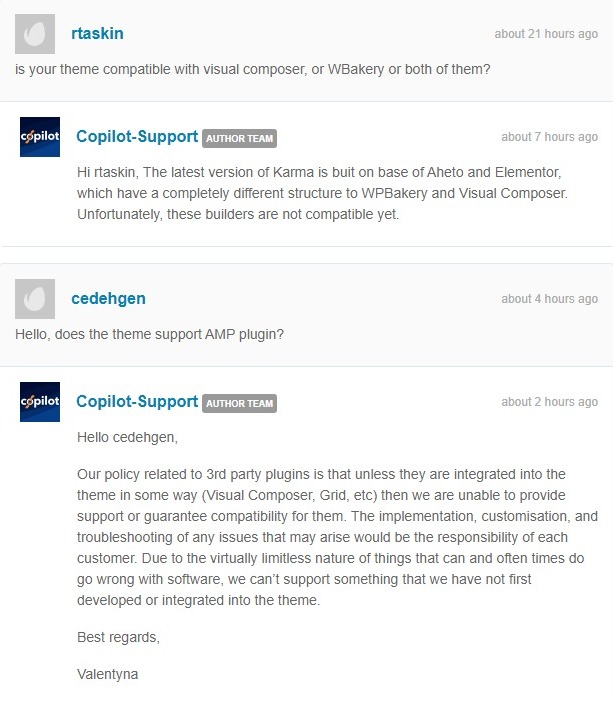 Supported Plugins
The Karma theme supports multiple WordPress plugins. This is the case with WooCommerce, the online store designer which is a simple and effective way to monetize a website. We also have Elementor which is considered by many to be the best page builder right now.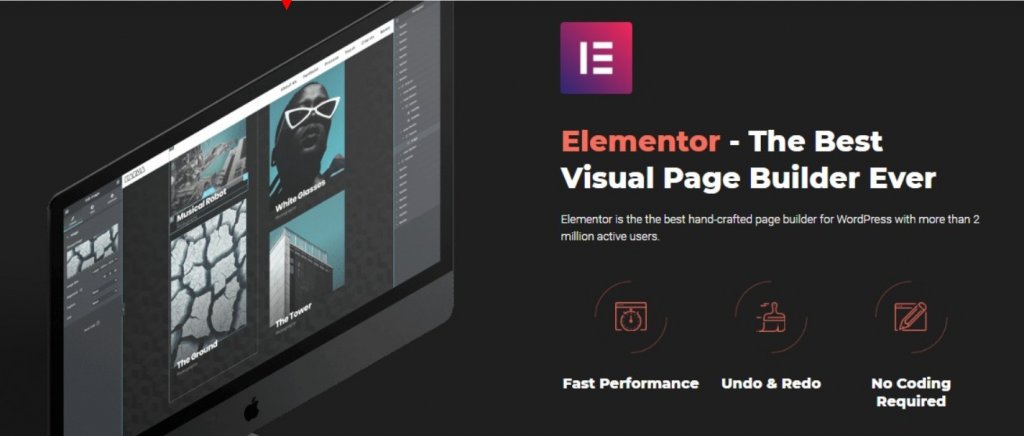 In addition to these two, bbPress, WPBakery Page Builder, Visual Composer, and many other plugins are also compatible with Karma.
Summarize
To conclude, we can see that Karma is a quality WordPress theme for any type of business you want to start online. In addition to the diversity of its design through the prebuilt demos, the other major asset of this theme is the very experienced customer support that will guide you in your first steps. Simply these qualities make it a theme to test. You do not think?