Are you a fan of new products? Today we have a very recent theme which debuts on the Envato platform. This is "Inotura", a highly customizable WordPress theme created for the Health & Medical industry. This little gem is already making people happy and has therefore aroused our curiosity; even more so in the current context of the Covid19 pandemic where this type of theme is really welcome. So let's see in detail all it has to offer!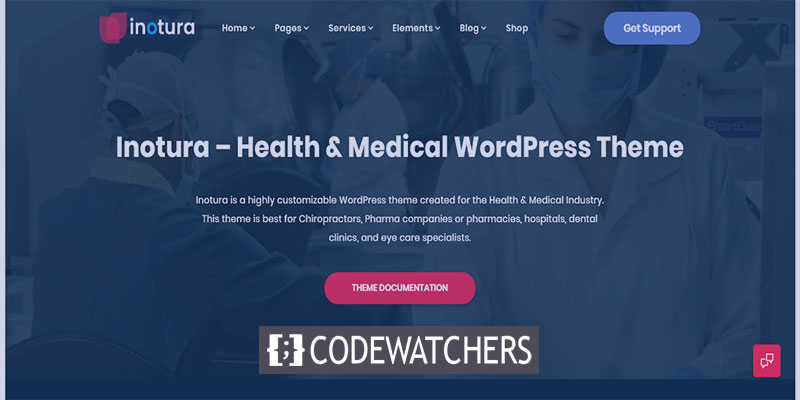 Feature List
6+ pre-built websites
One-click installation
Easy to customize
100% responsive design
Child theme included
Free Lifetime Updates
Browser compatibility
Translation and WPLM ready
Seo friendly clean code
Well Documented
Mobile Compatibility
If you want to get a theme, it's very important to make sure it's mobile-friendly first since everyone today is using a smartphone or tablet. It is more convenient because it can be used anywhere for entertainment as well as for work.
The Inotura theme perfectly meets this criterion. We tested it on several devices of different sizes like the iPhone X or the iPad. The design is 100% responsive and adapts to the size of the screen without problems. Content and images are adjusted and centered to make browsing as pleasant as on a desktop computer.
We really appreciated the header of the demo tested. It is simple but beautiful and offers the essentials of what is needed. Not like we see in a ton of information provided by others making it quite rough. However, we regret that the header is not fixed. You must go back to the top to access the menu. In addition, there is no "Back to top" button to quickly go up. Scroll manually; which can make navigation a little boring at times. Let's hope there is an option within the theme that can solve this.
Create Amazing Websites
With the best free page builder Elementor
Start Now However, this small flat is not enough to spoil the fun with such a rendering. And it is not the tool Mobile-Friendly Test that will contradict us on this subject.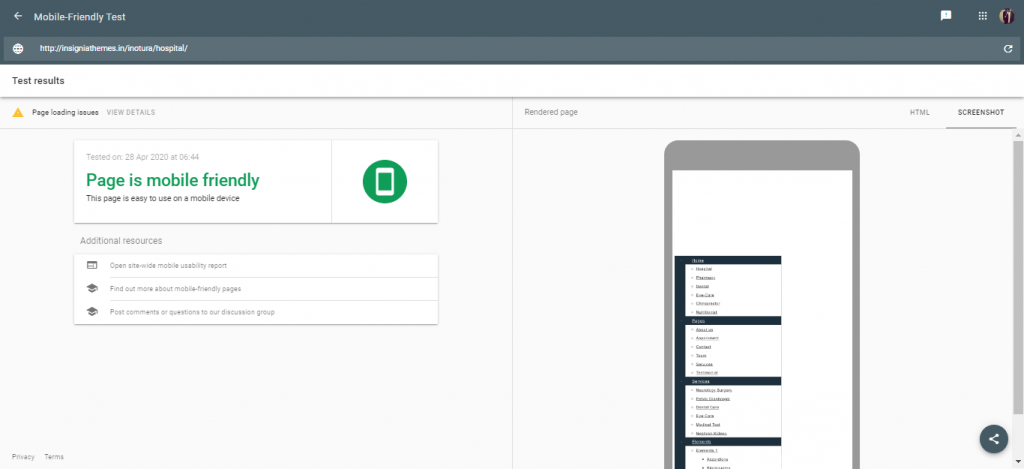 Design Review
Inotura offers at least 6 pre-built demos. We are interested in Eye-care for this section. From the outset, the theme throws whatever demo we want to choose. The least we can say is that the author has taste and competence in terms of aesthetics.
Regarding the Eye-care demo, the author favored shades of blue and purple colors under a white background. The color scheme associated with the images and animations really puts you in the bath of an ophthalmology department. The theme also offers many customization options to better fit your requirements; such as CSS3 animations and infinite layout possibilities.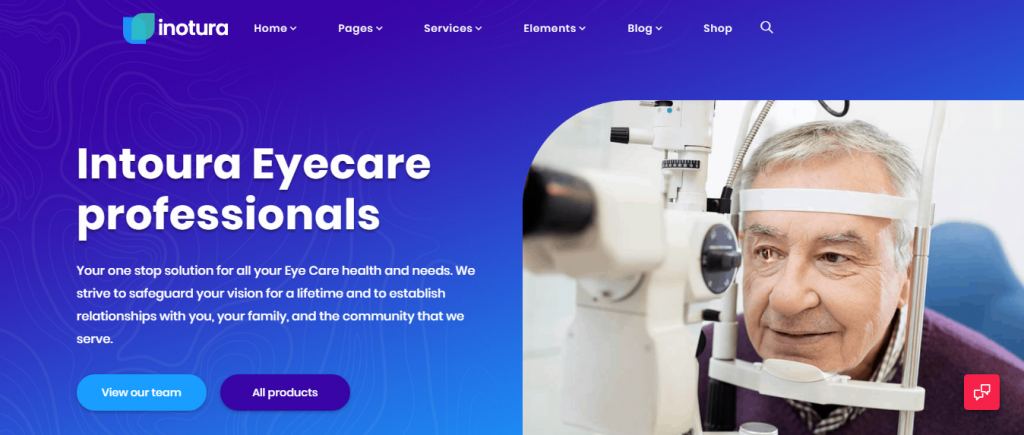 Speed Test Review
The loading speed is a crucial element for a website because it directly influences the conversion rate of users. Indeed, the latter prefer sites that load fairly quickly and will be more subscribed to them. Statistically, the loading time should not be more than 3 seconds to be considered good. Beyond 3 seconds, many visitors will find it boring.
According to GTmetrix, our speed test tool, the average time for a total loading of the Inotura theme is 21 seconds. Of course, here we mainly relied on one of the proposed demos; but it's still huge. The prescribed 3 seconds are greatly exceeded. And this is all the more surprising when the average page size is only 2.6 MB. This assumes that the embedded images are fairly light. So what's so problematic?
After an in-depth analysis, we noticed some problems related to the images but which can be corrected with a few adjustments. For example, we recommend serving scaled images, especially images that are resized in HTML or CSS. Indeed, serving appropriately-sized images can save many bytes of data and improve the performance of your web page, especially on low-powered (eg. Mobile) devices.
There are also ways to optimize your images and reduce their size significantly.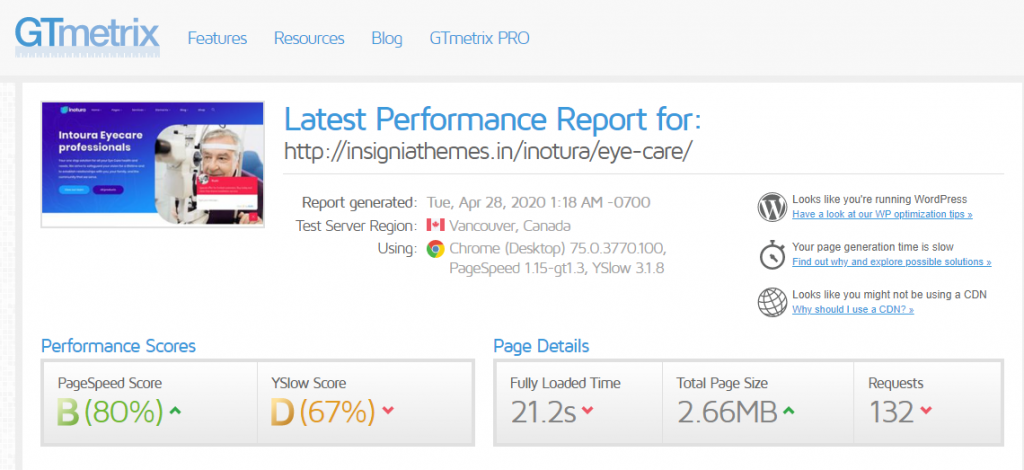 SEO Review
The Seo test will allow us to examine the problems that a user may encounter on the subject and which are penalized by Google and the other search engines. As we can see, the general score is a little above the average. Although not bad, it does mean that there are certain concerns that should be reviewed.
One of these problems relates to the meta description tag. Indeed, the meta description tag is missing from the page. You should include this tag in order to provide a brief description of your page which can be used by search engines. Well-written and inviting meta descriptions may also improve click-through rates to your site in search engine results.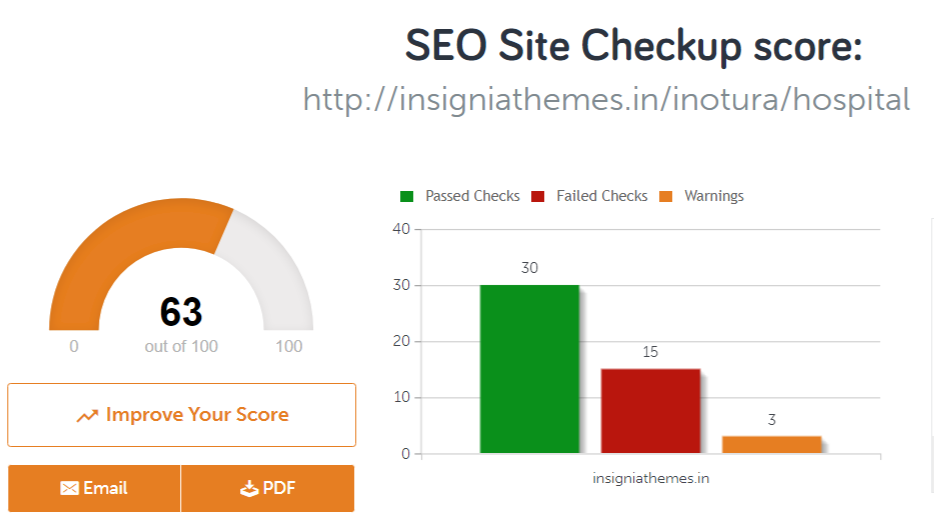 Let us now be interested in Rich Results and their impact on the SEO of your site.
Rich results are a special brand of search results, made to stand out and help users achieve their tasks or get their answers more quickly. These results range from recipe carousels to complete interfaces from things as jobs and flights. The click-through rate on the website is significantly increased.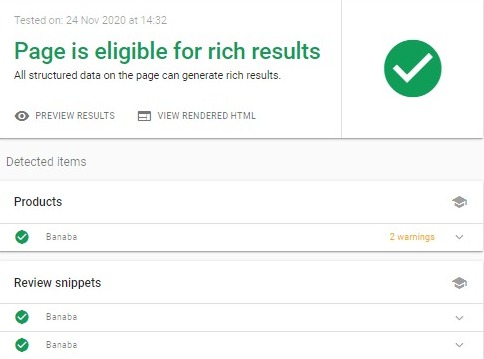 Thanks to the Rich Results Test program, we were able to assess the Inotura theme is indeed eligible for rich results in terms of products or review snippets.
Customer Support Review
We went through the comments to get an idea of the assistance that the author of Inotura brings to its users.
Already this topic is very recent so there is not really material to be able to make a sure opinion. We don't count a lot of comments, but with the little that there is, we can already get an idea.
It is clear that the author strives to take care of the concerns of users in less than 24 hours. He succeeds in most cases, but we have noticed some that fall through the cracks.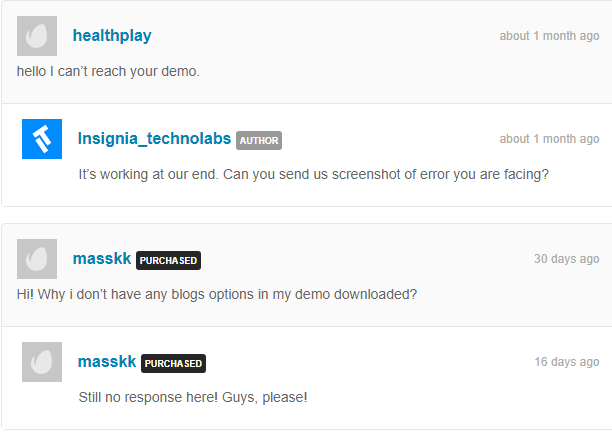 It's fine to be fast, but you still have to be efficient. Our analysis shows us that the Inotura team manages concerns with courtesy and efficiency more quickly. And some users are making this clear. Supported Plugins
Among the plugins compatible with this theme, we first have the legendary WooCommerce, thanks to which you go to create your online store. We also find Slider Revolution, the powerful visual editor, and many other very useful plugins like WPBakery Page Builder, Contact Form 7, WPLM, etc. Summarize
In conclusion, Inotura is a medical theme with great potential. The many features it offers position it as a valuable topic, although there are some caveats to review. If you are the type who is not afraid to try new things, then this theme seems made for you!