The theme we're going to talk about today is called "Houzez". Just by this name, you can see where the author is coming from. Well yes, we will talk today about real estate! "Houzez" is a WordPress theme that allows you to set up your online real estate business (real estate agents and companies).
This theme caused a stir because of its popularity (+17,000 sales in 4 years). It almost attracted our curiosity. What makes it a popular theme? Are you looking for it since? we will go into that in detail now.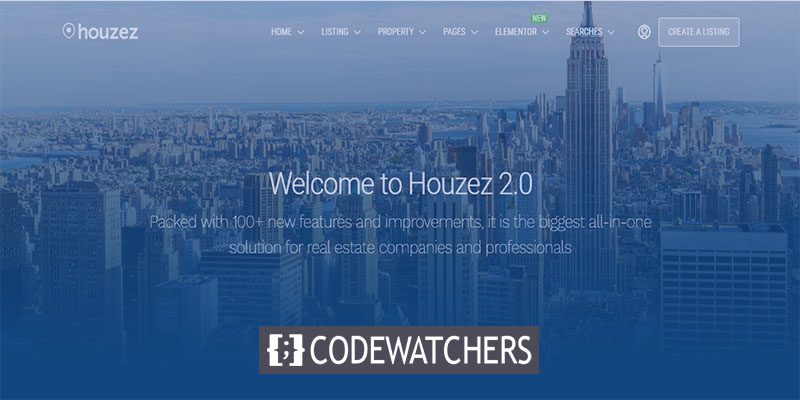 Feature List
30+ Drag-and-Drop Elementor Widgets For Real Estate
Multi-language
Multi-currency
Fully Responsive
Google fonts included
Receive Payments with PayPal, Stripe or Bank Transfer
Integrated With Google Maps
One-Click Demo Import
Customizable header and footer
Lead Generation System
Mobile Compatibility
We will start by testing our theme on mobile devices. If you are a real estate agent or the owner of a real estate agency, you probably want to reach as many people as possible. Well, Houzez allows you to do so by offering you a completely responsive and retina ready design. We had the opportunity to confirm this using our favorite program in this area, namely Mobile-Friendly Test.
Create Amazing Websites
With the best free page builder Elementor
Start Now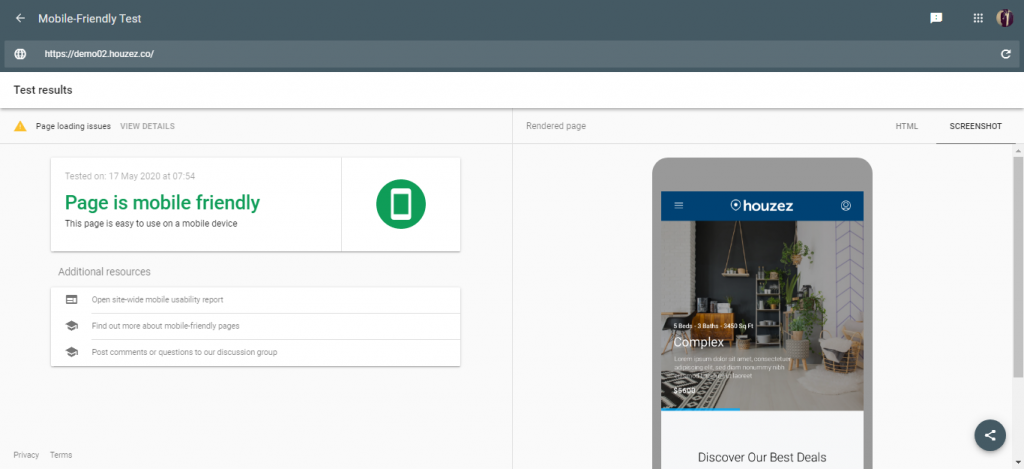 When we observe in detail the theme on certain mobile devices such as the iPhone X or even the iPad, we realize that the content adapts to the size of the screen (resizing of images and animations, font adjustments, etc. .). The navigation on the pages is fluid and dynamic.
The small flat, in our opinion, is at the header. So, as much as we appreciate the design of the header (simple and professional), we would have preferred it to be fixed to facilitate navigation from page to page on the site. There, we are forced to scroll to the top to access the header buttons. In addition, there is no "Back to top" button to easily go back up.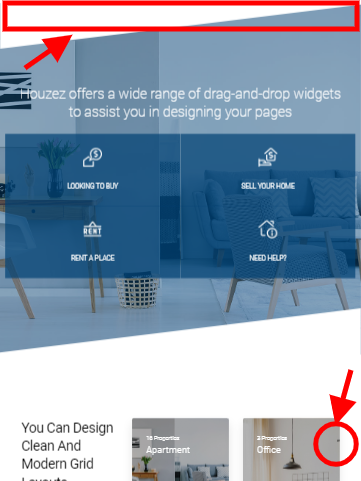 Design Review
A site that offers goods and services must be captivating at first glance. It is all about appearance. It will make the visitor want or not to fly over the page.
To meet this requirement, the author of Houzez for this theme a neat, professional design, but still very attractive. We have consulted in detail a demo dedicated to Real Estate Agents. The theme was designed to highlight you and thus attract potential prospects.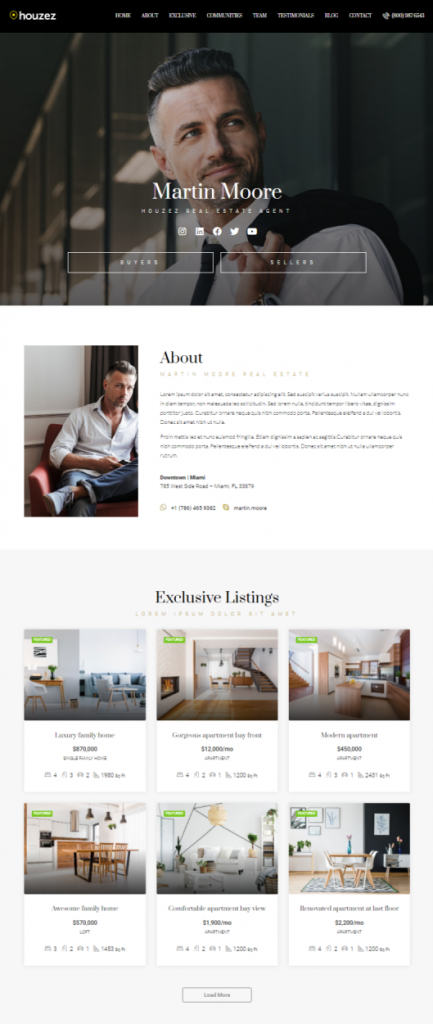 The welcome image is just sublime. We almost want to keep the same photo because it fits well with the colors and everything. You have the option to choose whether you are a buyer or a sale at this level. By scrolling, we then find your biography, which is very important because visitors need to be interested in you to trust you. Then we have a grid with available accommodation.
The colors used for the design, the arrangement of the sections, the images and animations were well chosen to fit the target niche.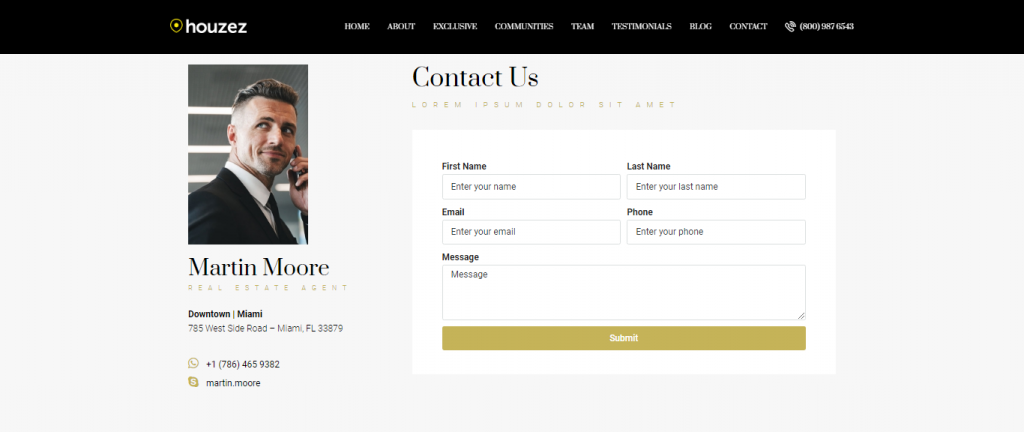 Speed Test Review
Speed is very important for a website. Nowadays, everything is going so fast on the internet that you have to tie it up so as not to appear outdated. It is an element of exclusion or adhesion of potential prospects.
In fact, a site is considered fast when it loads in less than 3 seconds. Beyond this time, this could displease visitors who will then no longer return.
For the subject under study, namely Houzez, we used the programmed Pingdom to perform the speed test. The result is rather passable. The program grants the note "B" with a time of 3.16 seconds for the complete loading of the page. It slightly exceeds the prescribed time, but if we take into account the fact that the site is already usable even when it is not yet fully loaded, then the result seems acceptable. We just recommend paying attention to the number of HTTP requests as this negatively influences the loading speed.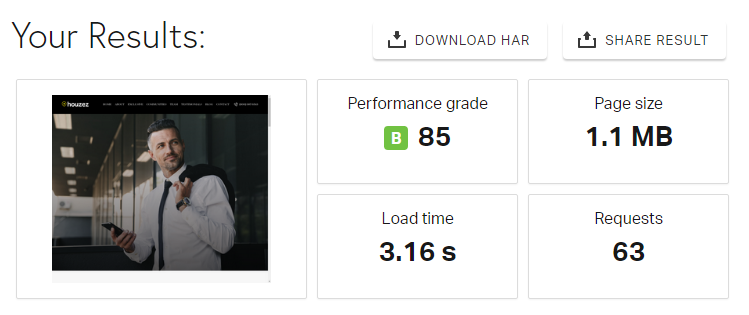 SEO Review
After loading speed, the other element to be wary of for your website is SEO. The latter will directly affect the position that your site on search engines, especially Google. You can imagine that being poorly classified considerably reduces your chances of having good traffic since very few people will be able to see your site.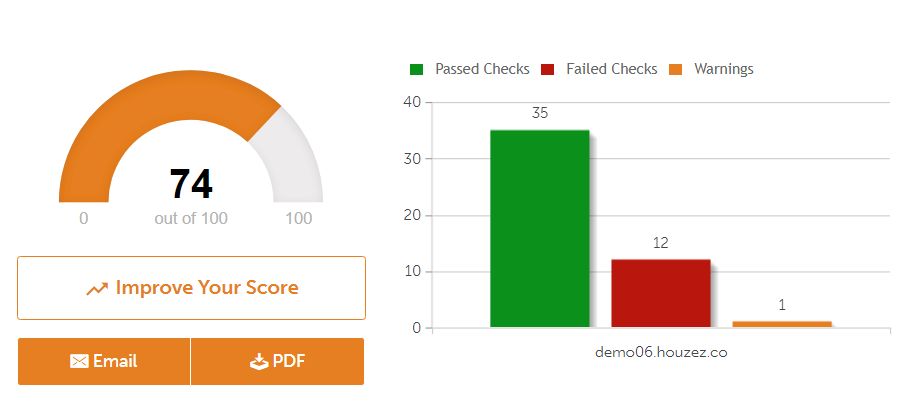 According to the SEO Site Checker site, the SEO score for the Houzez theme is not too bad: 74/100. It is still above average; which means that most of the basic adjustments have been made by the author. Nevertheless, we note with an in-depth analysis a certain number of errors linked for example to meta description tags, commons keywords, etc. We recommend using SEO plugins to easily fix these issues and improve your SEO.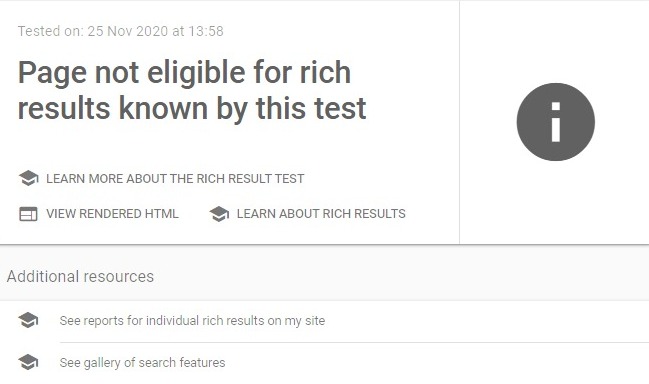 However, Houzez does not support rich results. So your website will not be able to reap the benefits of having certain elements highlighted by Google in search results.
Customer Support Review
The author boasts of having a quality team at the service of its users. It would be according to one of the key assets of its product.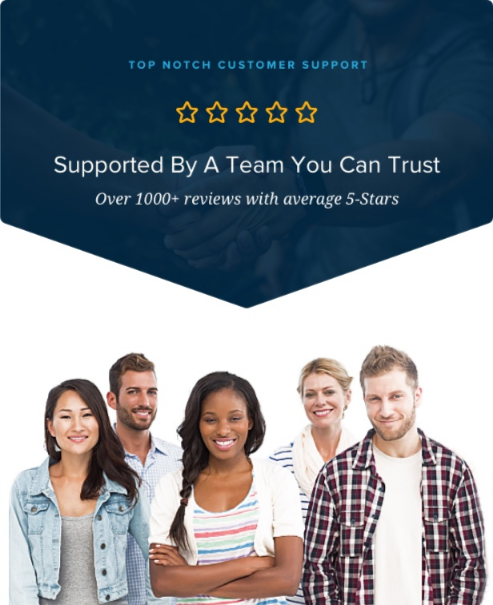 Well, we took the trouble to check that out, especially by going through the Comments section; and it is clear that he is not wrong on this point. The team seems as dynamic and efficient as one would think. Most concerns are addressed in less than 24 hours; what am I saying, less than 12 hours even. It's very interesting!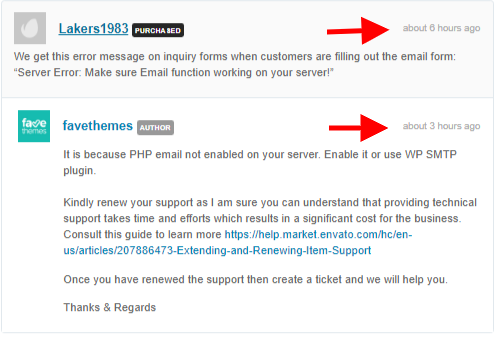 In addition, the author regularly provides updates to ensure the quality of his product. The last date of this month of May 2020. When we take into account the fact the theme exists since 2016, we can only salute the devotion that its author has towards his product.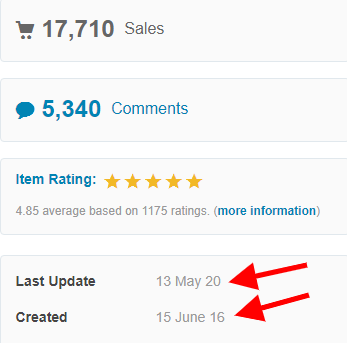 Supported Plugins
Houzez is compatible with premium quality plugins. This is particularly the case for Elementor Page Builder, Visual Composer, Slider Revolution, and many others. Summarize
In short, Houzez is a perfect theme for your real estate business. In addition to having a lot of experience with the 4 years of existence, the author continues to renew and innovate for your enjoyment. This is why the theme only becomes more popular over time. So, give it a try!