If you need a powerful and polyvalent thème to carry out even the most complex projects, "Crocal" may be your solution. This new product published on the Envato platform in January 2019 seems to have won the hearts of many users in barely a year. Its major advantage: its easy customization. Today, we are going to test this theme to give you a relevant opinion.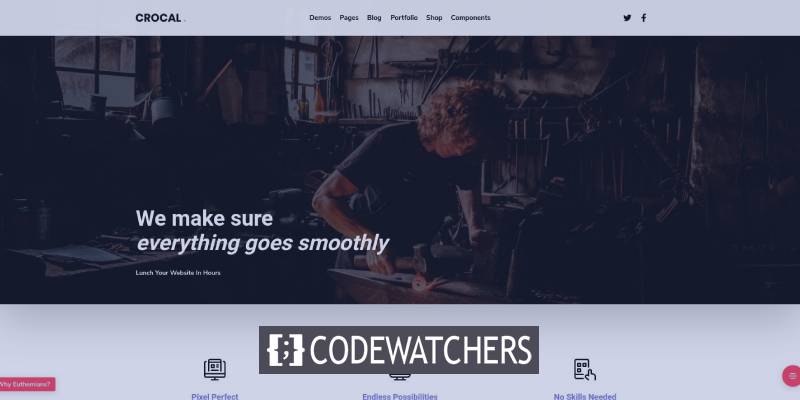 Feature List
Compatible with Gutenberg
WordPress native image support
Easy to customize
Fully Responsive
WooCommerce Compatibility
Lifetime Updates
Dedicated support 24/7
GDPR ready
All in one custom footers
Portfolio overview options
Mobile Compatibility
Mobile compatibility is an important detail for the credibility of a thème worthy of the name. It allows checking whether the thème easily adapts to the different dimensions of the most used mobile supports (Smartphones, tablets, etc).
For the day's test, we used an iPhone x and a demo of the shop of the theme "Crocal". And, the results are rather impressive: centered and well-distributed images, perfectly aligned paragraphs, and readable bold headings. We have the feeling that everything is in order. What is pleasant, to say the least.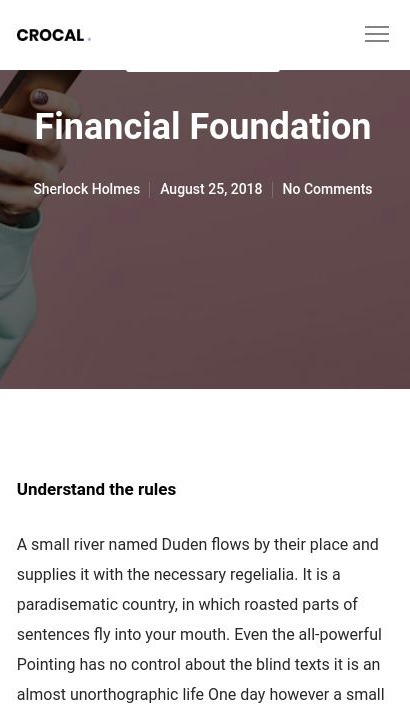 It must be said that the home page of this theme is very rich in content (images, animations, animated backgrounds), which means that we could have fears by opening it on our smartphone. But no! It's almost as beautiful as on PC. The author has done a good job at this level. Navigation is smooth and easy with the docker and the "Back to top" button.
Create Amazing Websites
With the best free page builder Elementor
Start Now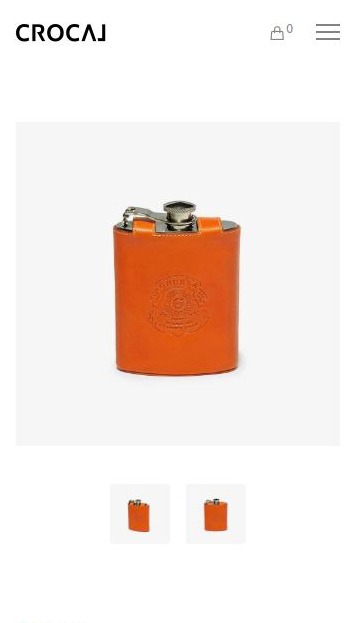 Design Review
As design concern, we checked through a few demos of the "Crocal" template. And for all these demos, the harmony between the colors and the subject is simply perfect. As proof, the restaurant demo we explored. Indeed on a white background, we note tabs and buttons of brown color and images suitable for a catering service. Everything is done to immerse yourself in the world of catering.
And for the sports shop demo, we have an animated image of athletes as a featured image. Better yet, we notice various scrolled images and subtitles. We really appreciated that.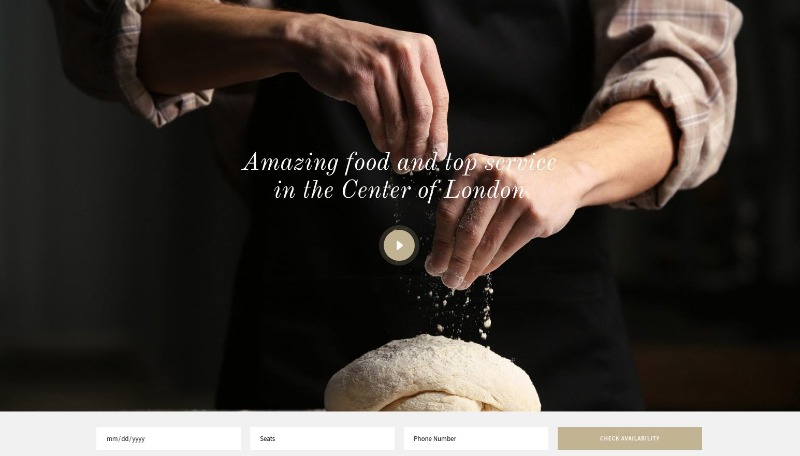 Globally the design looks professional no matter the demo you're previewing. They have made a pretty nice job and no one can doubt on that.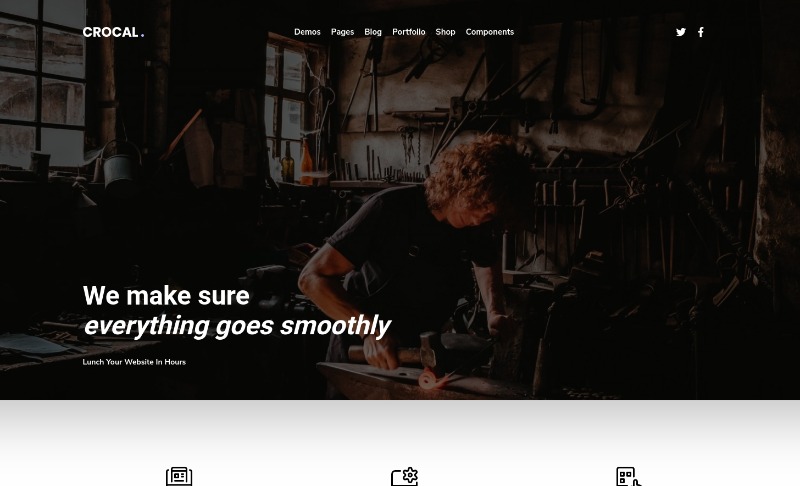 Speed Test Review
This test allows us to analyze the performance of a site in terms of speed. Although this is done on demos, the results aren't often far from the reality of a site with full content. For our test, we chose the restaurant demo on the "Pingdom" analysis site.
The results are generally great. Indeed, the demo displays an excellent score of 86. What is especially striking is the page loading time which is a fraction of a second (464 ms). This performance is notably due to the reduced number of requests made to the server (36).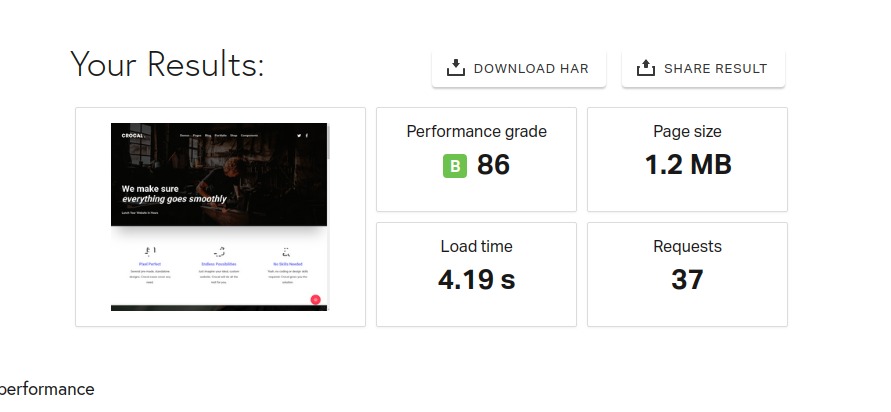 In other words, you can create a site with high performance in terms of speed thanks to this theme without the need for additional complex configurations.
SEO Review
SEO refers to the visibility of your site on search engines. If your topic best meets the criteria of Google bots, you are very lucky to be well-positioned and therefore accessible to as many visitors as possible. We have analyzed the Crocal theme and with an SEO score of 77/100, we can say that it is not bad at all.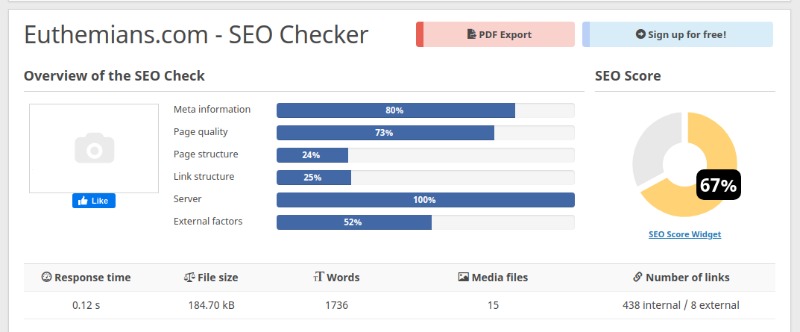 However, this score can be better if you pay attention to some errors that we noticed in our analysis. One of the most important concerns that the theme is not connected with social media using the API's provided by Facebook, Google +, Twitter, Pinterest, etc. You can correct this by inserting social network plugins like Facebook Like Button, Facebook Share Button, Pinterest Button, or simply using AddThis Widget.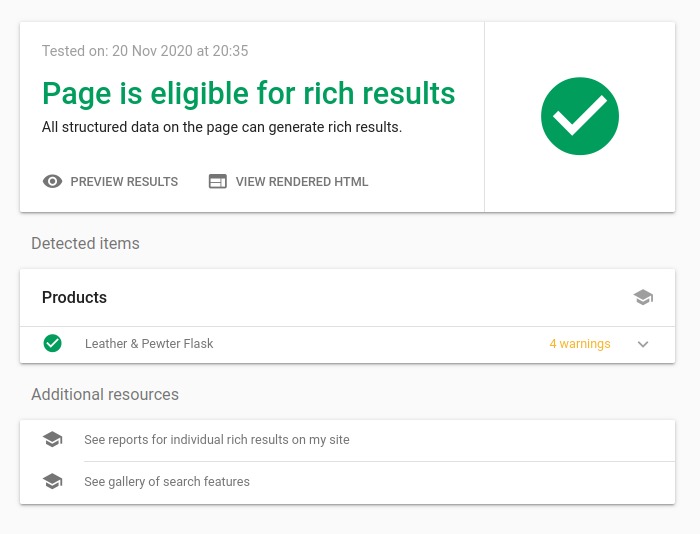 Fair enough, while checking the compatibility with the Rich Results, we've noticed Crocal support the product. This information is critical as it might significantly increase your conversion from Google and therefore your traffic.
Customer Support Review
Regarding customer service, it is impeccable. Answers are on average one day. And each time the customer is received with courtesy whatever the problem.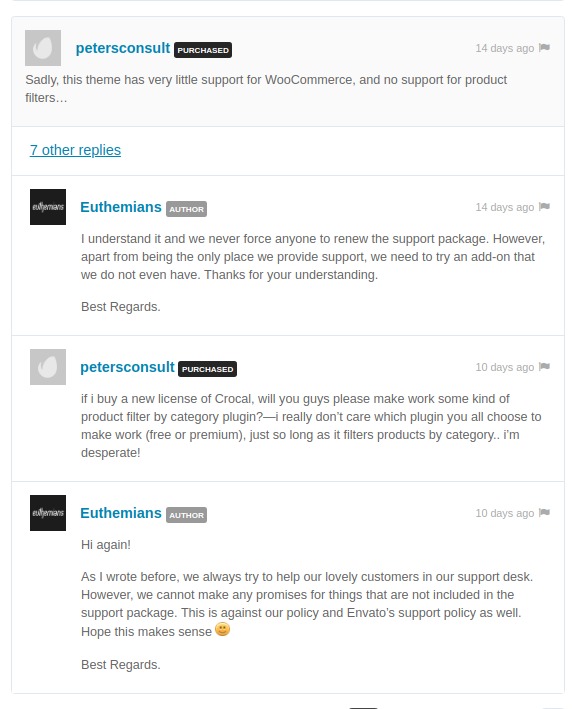 As the saying goes, the value does not wait for the number of years. Indeed for a theme as recent as "Crocal" (Published in January 2019), he has already to his credit more than 1000 sales. And this isn't an accident. Most of the opinions gathered all have great esteem for the theme.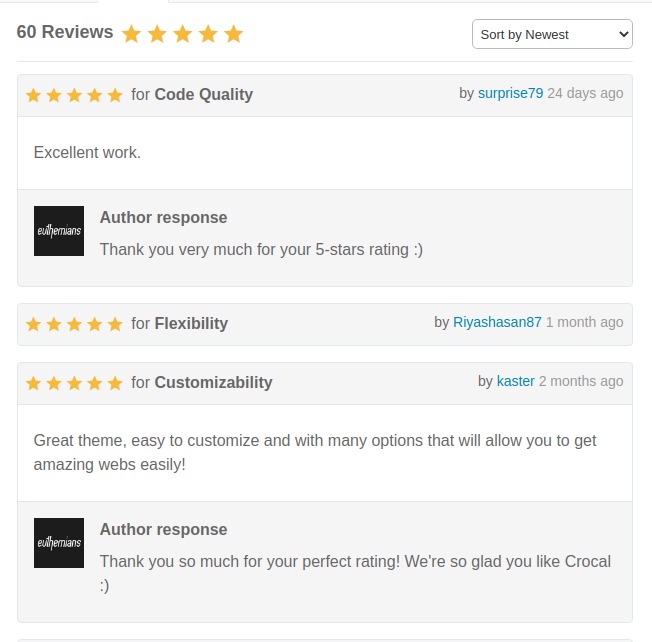 Then, we estimate that the updates are regularly carried out, since the last going back to this month of March 2020. Reassuring is not it?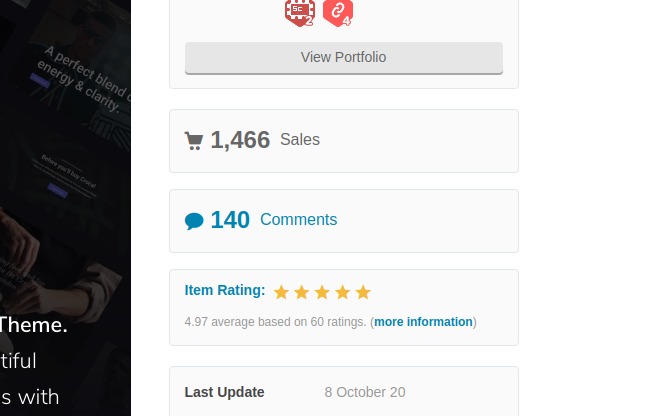 Supported Plugins
The icing on the cake, the "Crocal" template supports several plugins such as Woocommerce for online stores, Contact Form 7 for forms, Revolution Slider, Yoast SEO, and many other plugins.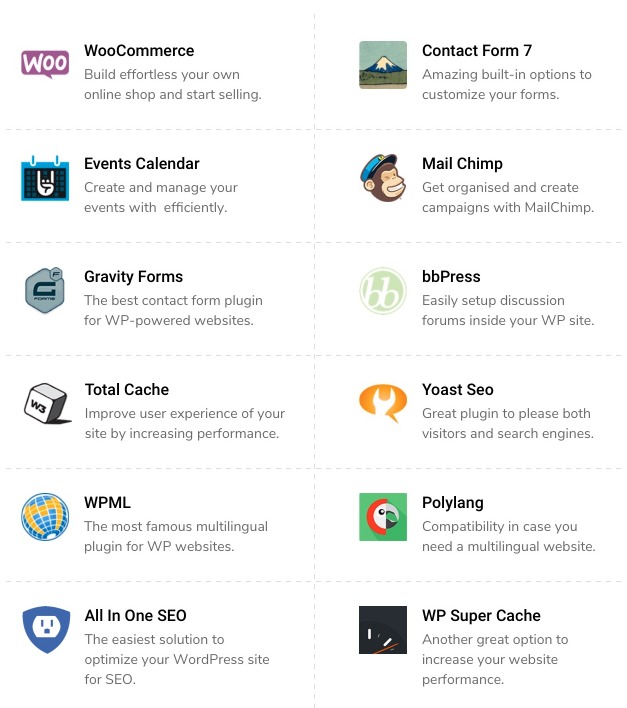 Summarize
In the end, we are convinced that "Crocal" is a suitable theme for you. Equipped with a beautiful and original design, its mobile compatibility is perfect. And even on aspects like speed and customer service, it stands out. We therefore strongly recommend this very promising theme.