The Covid19 pandemic has caused enormous damage in medical, health, economic, etc. But one of the aspects that is most affected in our opinion is the psychological aspect. Indeed, the current situation inevitably affects the minds of the world population. That is why one of the saviors of these modern times is the psychologist or the psychiatrist. Today, we are going to see a WordPress theme that will allow these doctors of the heart and mind to get as close as possible to their patients via the web. It's "Cloe Brooks".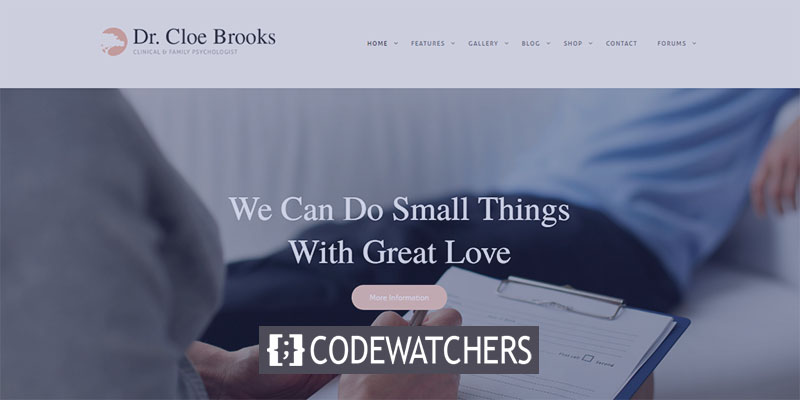 Feature List
Clean and stylish design
Easy to install, run and update
Modern, Flexible, Customizable
Fully Responsive Layout
Cross-Browser Compatibility: FireFox, Safari, Chrome, IE11+
Regular Updates
Cross-Browser Compatibility
Interactive Ajax Search mechanism
Google web fonts
Well Documented
Mobile Compatibility
We are talking here about ensuring that the Cloe Brooks theme works as well on mobile devices as on desktops. This is very important when looking at the proportion of people who prefer to use their phones for both work and entertainment.
We have tested this theme on various mobile devices and it adapts to any screen size. You can take advantage of responsive and 100% Retina Ready layouts.
Create Amazing Websites
With the best free page builder Elementor
Start Now A strategic advantage of this theme on mobile is its aesthetic side. The theme looks almost better on mobile devices than on computers. The rendering is classy, beautiful, and professional. For example, we like the very stylish header and the fairly discreet hidden menu.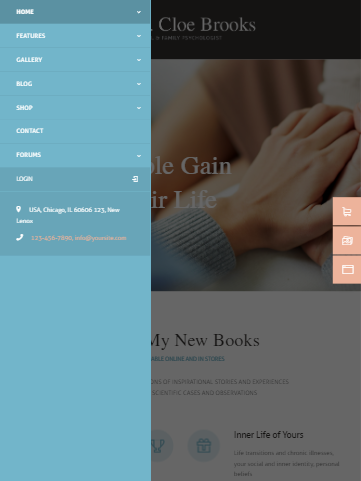 Design Review
On a website, the first thing that strikes a user is what they see. We are dealing here with a theme for a psychiatric hospital or anything related to psychology. The design really suits the niche. The colors chosen bring an elegant and professional side to the site. In addition, it is highly customizable; you have boxed and wide pages layouts to improve your sections, and many other options concerning the header, sliders, etc.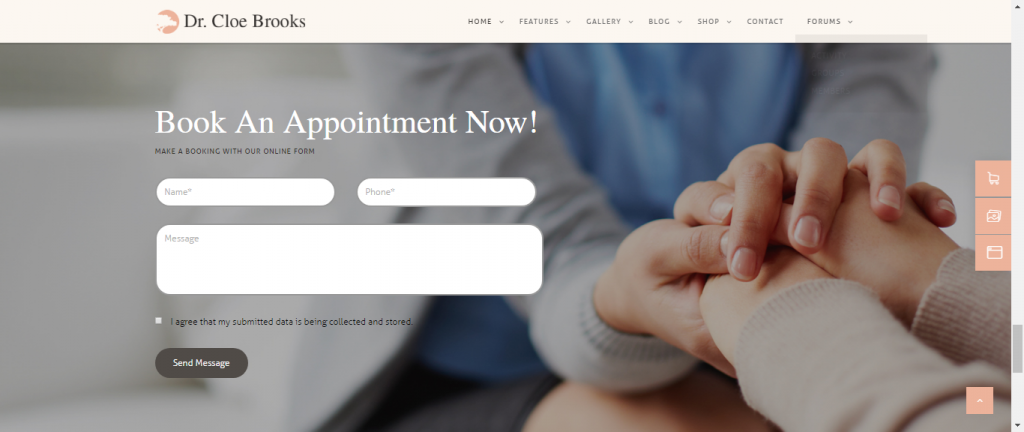 Another thing that we notice when opening the page is this soothing side that fits well with the niche. You immediately feel relaxed while sailing. Whether images or animations, everything is done to achieve this effect. So, watch this welcome animation!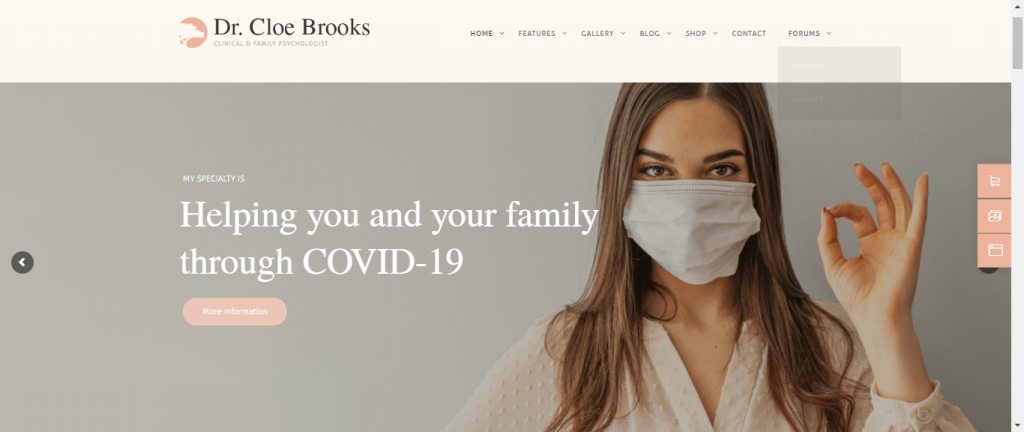 Speed Test Review
It is true that design is very important since it is the first thing a user sees when opening a site. But other elements are just as important to maintain and retain visitors. This is particularly the case with the loading speed of the site. A good site should take less than 3 seconds to appear. Thanks to the Pingdom, we have seen that speed is one of the strengths of the Cloe Brooks theme. With an average time of 2.2 seconds, the theme obtained the grade "B"; which is very interesting. This will really lighten your task. No need to make complex optimizations. All the same, we recommend that you pay attention to the images that you will integrate into your site. These should not only be as light as possible but also optimized to be well supported by the search engines.
SEO Review
Now let's talk about SEO. If you want to be visible on search engines, here is the focal point with which not to joke. Our test was run on a demo made available to us by the author, so it could be better. In addition, you might need some additional plugins to enhance your SEO score, but out of the box (without any plugins), here is the theme SEO score.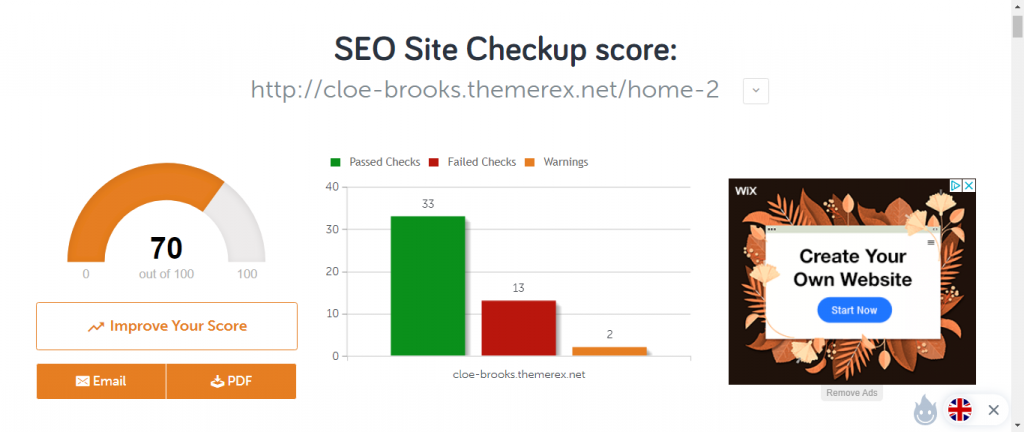 Not too bad! It is still above average. According to our SEO Site Checkup analysis tool, the website lacks a sitemap file. Sitemaps can help robots index your content more thoroughly and quickly. Read more on Google's guidelines for implementing the sitemap. In addition, there is no meta description tag on the page. These and other errors are the ones that negatively affect Cloe Brooks' SEO.
We recommend that you use an SEO plugin in order to correct these errors effectively.
Customer Support Review
By examining user comments and reviews, we were able to confirm the quality of Cloe Brooks's theme customer service. Even for difficult users who repeatedly share concerns, each of them is taken care of promptly (in less than 24 hours).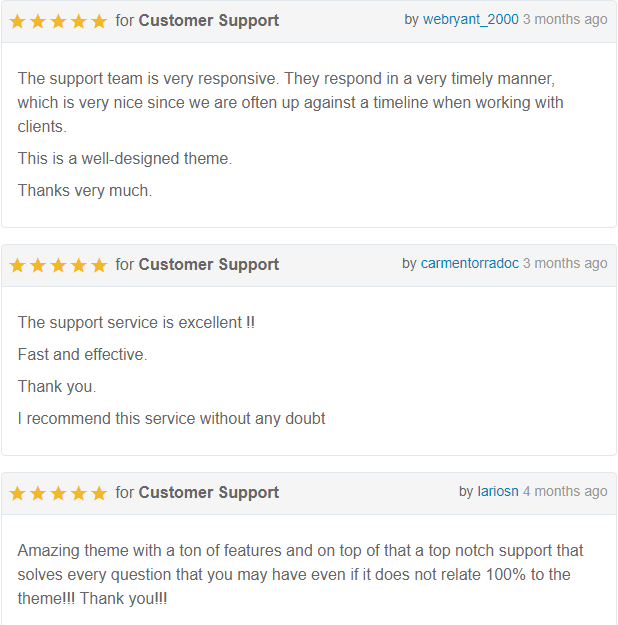 The quality of this service has greatly contributed to the appreciation and general enthusiasm around this theme. Hence the average rating of 4.88 / 5 given by the users. In addition, it's been 4 years Cloe Brooks was created, but its author still provides regular updates to this day. We can say that he keeps an eye on his jewel, and that is not to displease us.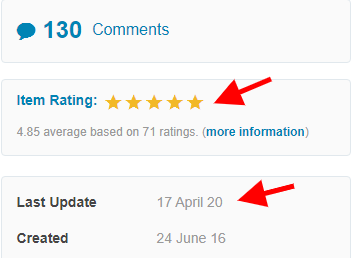 Supported Plugins
Our theme of the day is compatible with many plugins including the very popular WooCommerce. It will be easy for you to integrate a store into your site. In addition, there are other equally popular plugins like Revolution Slider, WPBakery Page Builder, Essential Grid, bbPress, etc.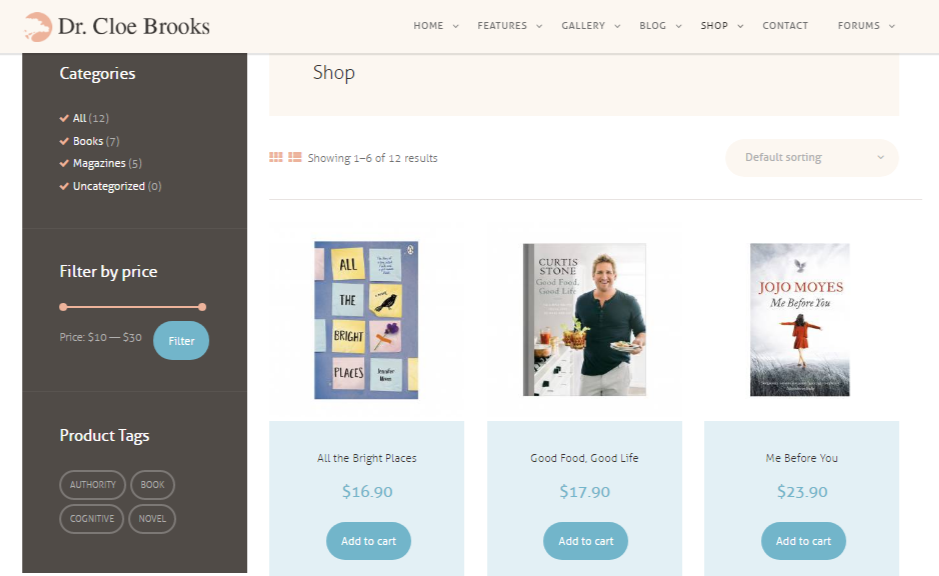 Summarize
In view of all the above, we can conclude that Cloe Brooks is a quality theme with still great potential in terms of openings. The sales he records are clearly no accident, especially with this elegant and attractive design. Therefore, we recommend that you try it. You shouldn't be disappointed.