The Covid19 pandemic which has raged has caused a crisis such that most sectors of activity are negatively affected. But the same cannot be said of the digital economy sector, which is evolving even more during this period. Most important services are done more online. It is in this wake that we present to you "Clinmedix", a WordPress theme that will allow you to offer your medical services via the Internet and be as close as possible to your patients despite the current situation. Let's see what this theme has in store and if it is the right tool for you right now! Feature List
09 Different Homepage
Compatible with Contact form 7
FullScreen Background Slider
Responsive & retina ready
Google Fonts – 600+ Font families available
SEO Ready
Cross-Browser Compatibility
WPML & Translation Ready
Easy Customization With Variable Content Sections
Well Documented
Mobile Compatibility
The use of smartphones or any similar mobile device is becoming more and more popular in today's society. To reach the maximum audience, it is essential that your site is easily accessible on this type of device.
The author of Clinmedix has understood this by proposing a fully responsive and retina ready theme. Your users will be able to access your services from their smartphones and tablets (appointments, consultations, etc.).
We tested the theme on devices of various sizes and the rendering is pretty good. For example, we liked the fixed header which is simple, professional, and without superfluous information. You will find the essentials there, in particular, the logo of the drop-down menu and a button to make an appointment.
Create Amazing Websites
With the best free page builder Elementor
Start Now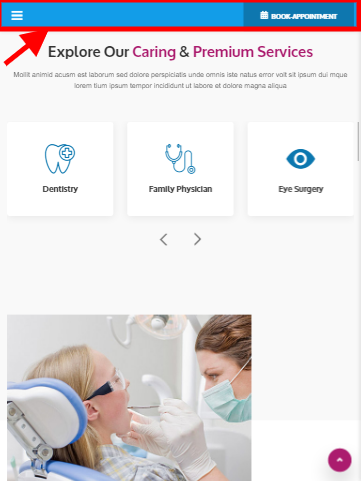 The organization of the content is very ergonomic so that your visitors are comfortable using your site. So you don't have to worry about mobile compatibility; as evidenced by our Mobile-Friendly Test test tool. Design Review
On the aesthetic level, a theme must be up to par because it will capture the attention of users and potentially increase conversions. With Clinmedix, we have the classic even of a medical theme with a predominance of "White" and some other colors to accompany it delicately. It can be blue, green, etc. Although it's classic, it's not boring. The rendering is beautiful, professional, and immerses you completely in the hospital universe with a very friendly side.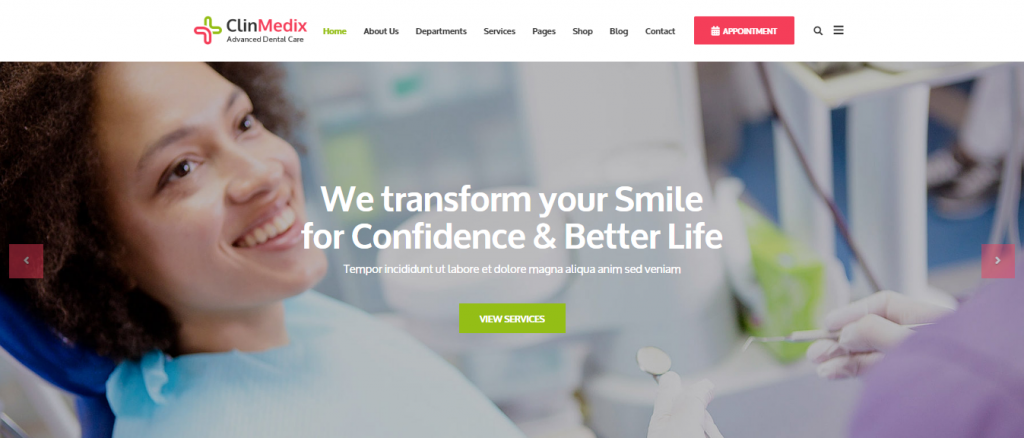 Speed Test Review
If the design can captivate a visitor, it is the loading speed that can maintain it and even bring it back. Indeed, as beautiful as a site is, if it is slow, visitors will no longer want to take a look. Speed ​​is therefore essential for the user experience.
Thanks to the PingDom site, we have evaluated the loading speed of the Clinmedix theme. The average charging time is 2.99 seconds. It's very fair! A site that takes more than 3 seconds to load tends to displease visitors. You could say that we haven't gone far with Clinmedix. We recommend that you pay attention to the images that you will integrate into your site. If they weigh too much, the speed will only be negatively influenced.
In addition, we advise you to reduce the number of HTTP requests which we find too high, by decreasing the number of components. This will make the pages load faster. Some ways to reduce the number of components include: combine files, combine multiple scripts into one script, combine multiple CSS files into one style sheet, and use CSS Sprites and image maps.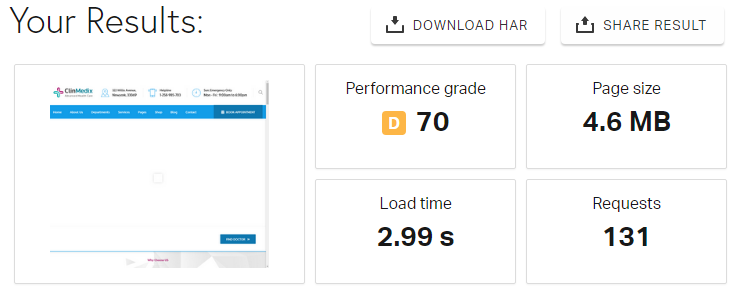 SEO Review
With our NeilPatel tool, we obtained an SEO score of 84. This is very interesting because it translates that your site will be well-positioned on the search engines and will have good visibility among users. However, even if this score is rather good, we identified no less than 50 critical errors by analyzing Clinmedix. One of the main is the poverty of the content on nearly 30 pages studied. But we'll not stick to the developers of the theme because it is still a demo, and we believe that it is up to the end owner of the site to provide consistent content.
However, another element that can have a strong impact on SEO is the eligibility of your WordPress theme with Rich Results.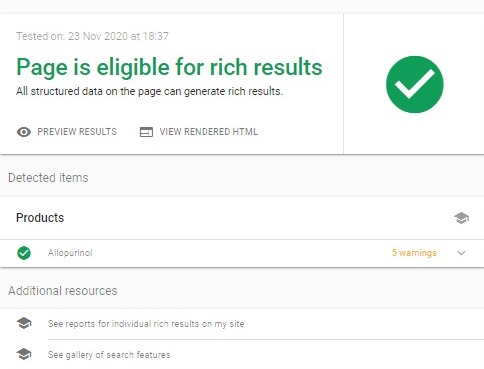 This eligibility allows search engines to display additional information on certain elements of your site in order to attract more attention from Internet users.
In the case of the Medilink theme, the above test confirms the validation of this criterion. It allows you to particularly highlight certain elements such as products for example; which is very important to boost your sales.
Customer Support Review
This topic is fairly recent and therefore does not yet have enough comments. It is therefore difficult to give a definite opinion on the question of quality, regularity, and quality effectiveness of the technical assistance provided by the Clinmedix's team. However, based on the little that there is, the result is rather positive. Most users seem satisfied with the assistance provided to them.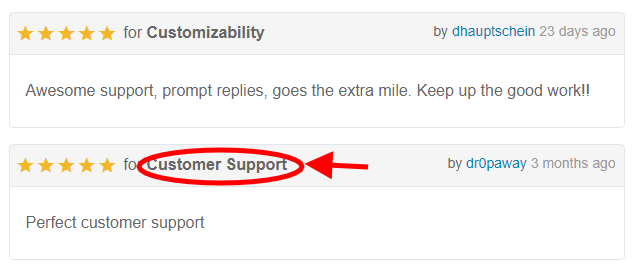 On the other hand, the author regularly provides updates to his product to correct any bugs and improve functionality.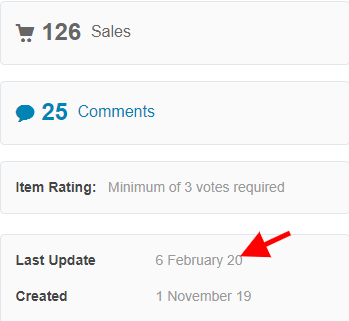 Supported Plugins
Extensions can be damn useful when you're building your site, in order to add various and practical features. Clinmedix developers have made this theme compatible with some popular plugins like Contact form 7, WPML, Slider Revolution, King Composer, etc.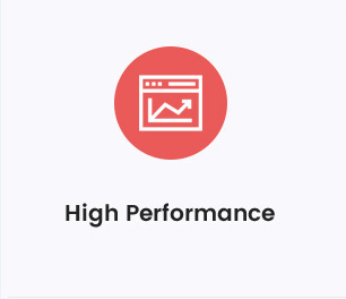 Summarize
In the end, what assessment can we make on Clinmedix? well, it's a theme with purpose oriented design, responsive layout, and good SEO. Qualities that we consider sufficient for you to try it. As for faults, on the whole, they are rather minor and can be corrected by following some advice that we gave during our analysis. Clinmedix is ​​all the more interesting because it is a recent theme, and therefore which still has a lot to offer us. So try!