How about going to church today? We're going to tell you about "Church", a WordPress theme that, as the name suggests, is made for good sisters. This theme is a reference for the creation of non-profit sites; not just because of its name. We were immediately captivated by its simple but refined design. Let us try to study this theme in detail to see what it really has in the womb.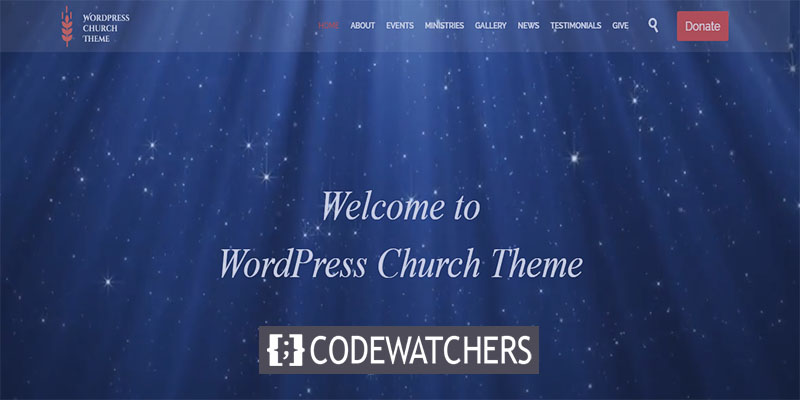 Feature List
6 header layouts
WooCommerce supported
100% responsive and retina ready
SEO friendly
Donation System (PayPal)
Optimized for speed
Event Calendar plugins supported
Sermon Post Type
Translation ready
Top-notch customer support
Mobile Compatibility
If you want your site to be as popular as possible, you have to make it accessible to everyone. Almost everyone nowadays uses a mobile phone or tablet. And most prefer them to the desktop, whether for entertainment or work. Your site must, therefore, be up to date.
According to our test below, the Church theme is indeed mobile-friendly. The rendering is as good on iPhone and iPad as on a normal computer.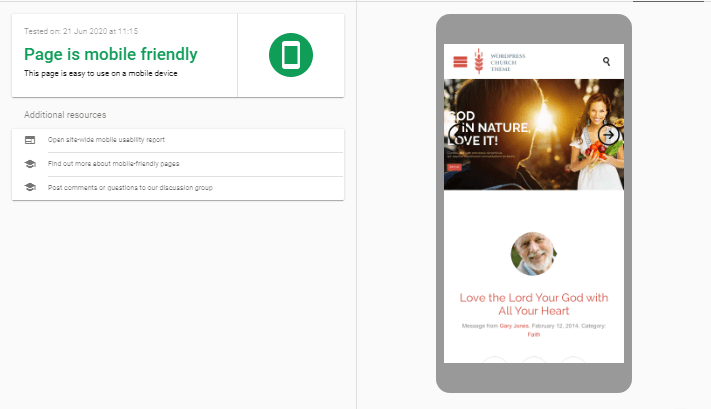 We have a responsive liquid layout (320px to 1360px), with responsive sliders, and a responsive full-width portfolio with categories and swipe support. The columns of portfolio, blog, and featured slider layout respond to resolution. 4 column layout will go down to 2 or 1 in mobile resolutions.
Create Amazing Websites
With the best free page builder Elementor
Start Now
In addition, there is a fixed hidden menu, which is not attached to the header. Which makes it very discreet. Thus, the menu icon can go down while scrolling without interfering with the content of the page.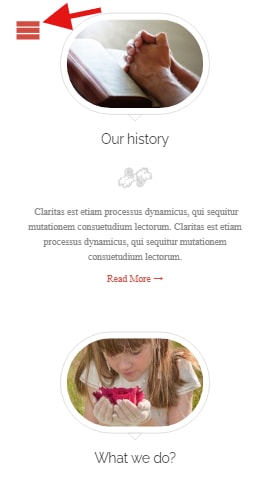 Design Review
A non-profit site, which claims to be a benefactor or religious, must inspire peace, kindness, charity, love of neighbor. The Church theme seems to represent all of this, at least the demo we consulted. The color scheme of the theme gives a feeling of grace and love. And casually, we want to make a donation.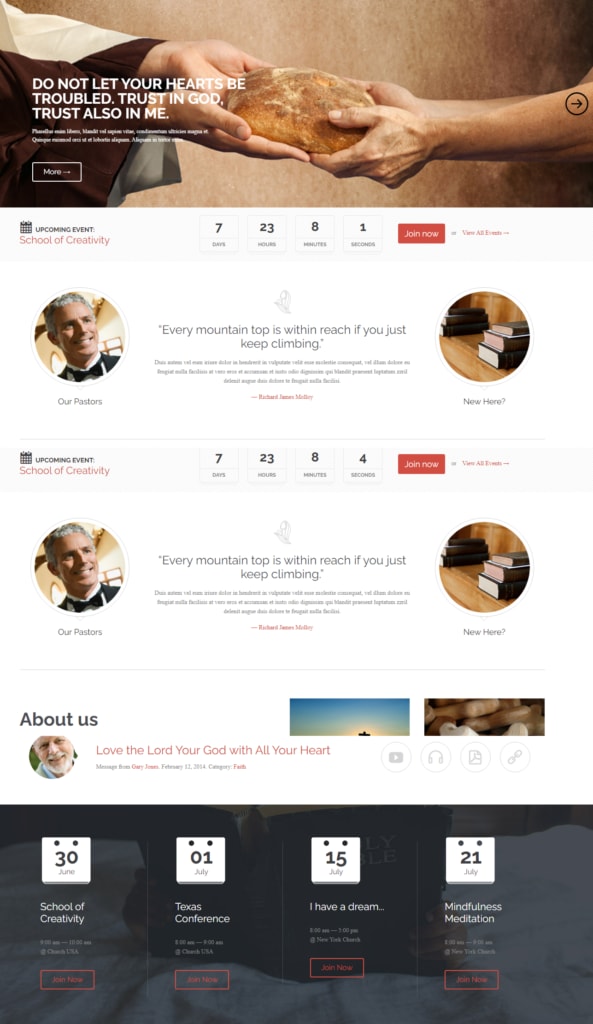 The theme offers several styles that are completely customizable and can be integrated into the available demos (30 + custom ready to use pages with amazing design). Likewise, we have several types of customizable widgets and 10+ portfolios layouts. These are re-sizable full screen with categories and touch swipe support.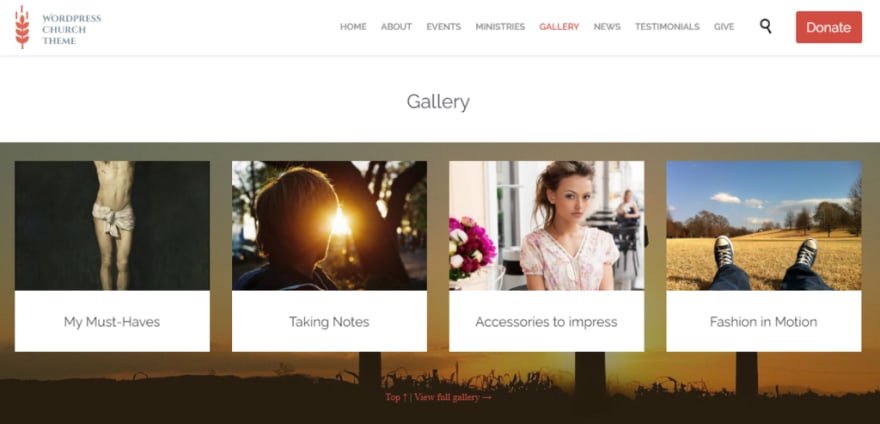 Speed Test Review
Design is not everything on a website. A key aspect to keep traffic is the speed of loading your pages. On average, a site should take at least 3 seconds to load in order not to negatively affect the user experience. More than 3 seconds and the site becomes boring for the most part.
The GTmetrix program helped us to assess the loading speed of the Church theme.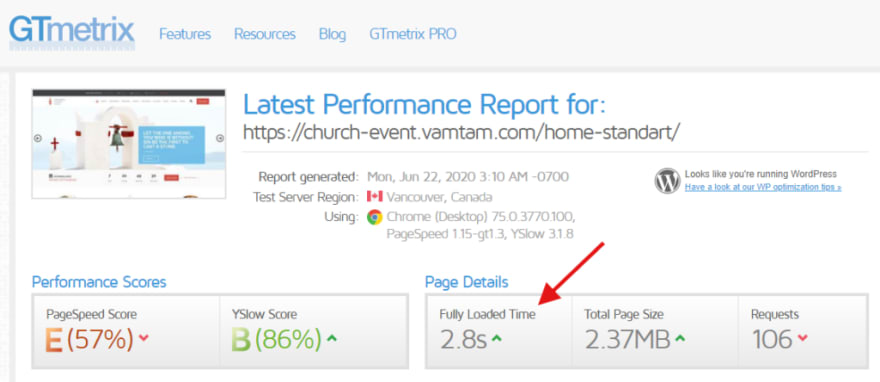 The result is rather satisfactory for you can see it. With less than 3 seconds, Church presents itself as a safe bet to create a website that will not harm the user experience.
However, you have to be careful, especially with the images that you can add to the site. The weight of the images can affect the weight of the whole page and make the site slower. This is why it is recommended to integrate extremely light images. You can optimize them to fit the page.
SEO Review
The test performed on the Church demo reveals both positive and negative points. Fortunately, the positive points are essential with a 72/100. Not bad! It must be said that SEO refers to optimizations that are made so that your site is well positioned on the search engines. It is therefore a guarantee of visibility of your site.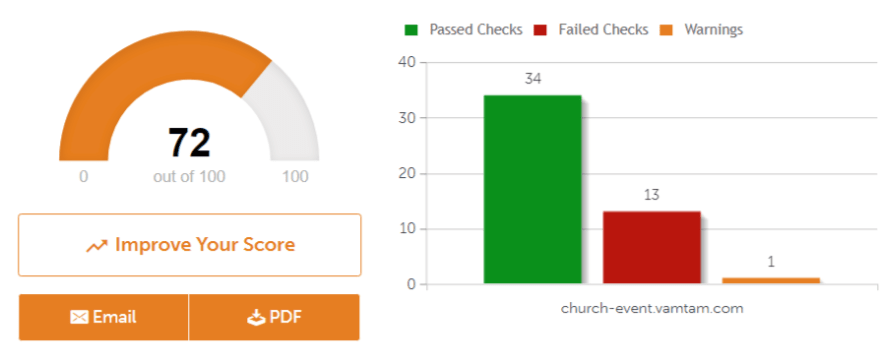 It would be wise to take an interest in the negative points of our analysis and remedy them. In fact, many errors were found during our analysis. Those which seem to us to be priority concern meta descriptions, keywords, as well as URL canonicalization. An effective way to correct these and other less important errors is to use a plugin. There are many SEO plugins to help you do this.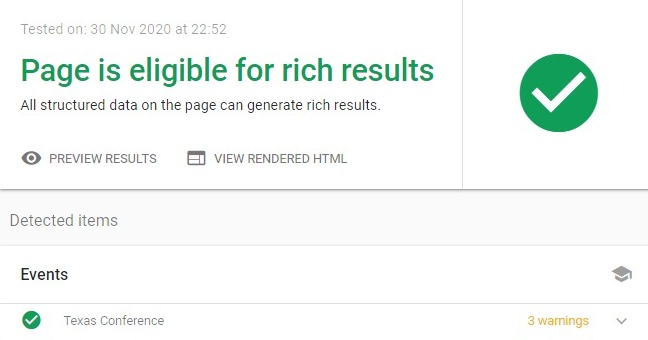 A very positive aspect was noted during our analysis, especially in terms of rich results. The Church theme happens to support this type of results and therefore allows Google to offer additional information directly on the search page on certain elements of your WordPress site, such as Events for example. This will promote your content and improve your SEO.
Customer Support Review
The WordPress theme Church has behind it a very present and active team. So you have a help desk with one on one email and ticket support and dedicated support staff ready to assist you. Response times are usually less than 8 hours. And on top of that, there are video install guides for beginners.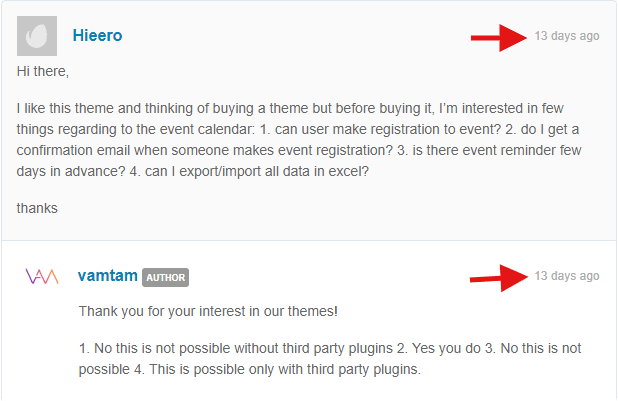 Church is not a very young theme (since 2014), yet it still appeals today. This is thanks to the regular updates provided by the author in order to constantly improve the experience of its users. This is very reassuring because we can see here that the author is very experienced in his field.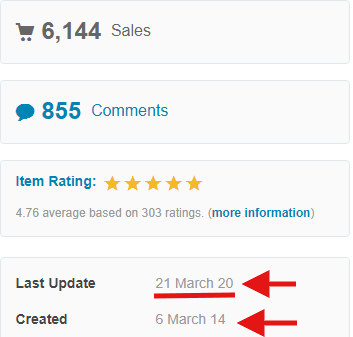 Supported Plugins
Church supports many multiple plugins that will allow you to integrate all kinds of functionality. We find for example Contact Form 7 thanks to which you can easily create forms. We also have the best shop plugin, namely WooCommerce. To quote only those…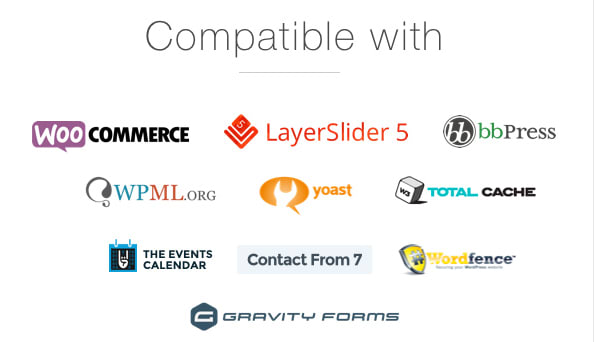 Summarize
In summary, it is clear to us that Church is a quality theme in terms of the non-profit site. Whether it is the experience of the theme (6 years), its adapted and beautiful design, as well as its technical functionalities, there is not much to complain about. So what are you waiting for?