Most members of a community on the web thrive through their smartphones and tablets. Mobile devices are generally more ahead of the traffic. This is why an author decided to create a mobile-first WordPress community theme, called BuddyApp. The latter therefore makes it possible to create a community site accessible on mobile devices. It's convenient, but won't that set a limit either? This is what we will see throughout this review.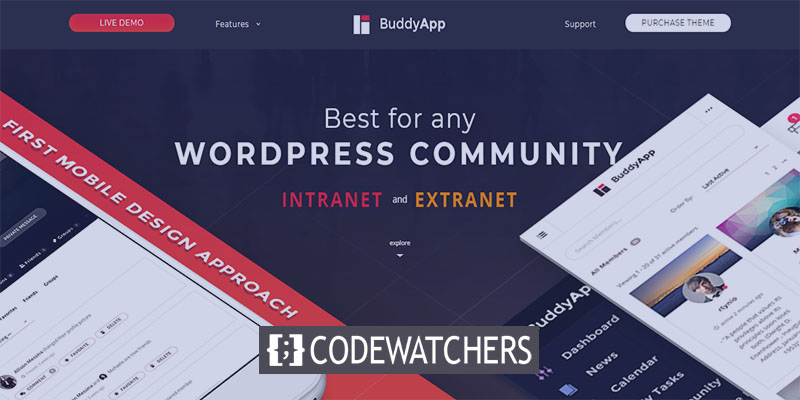 Feature List
Live Site Customizer
Drag & Drop builder
WooCommerce supported
Responsive and Retina ready
Login and Register with Facebook
Unlimited colors
Unlimited sidebars
Child Theme included
AJAX search
600+ Google Fonts
Mobile Compatibility
As we can understand from its name, BuddyApp is a WordPress theme developed primarily for mobile platforms. This means that it is Mobile-Friendly in principle. It is not the Mobile-Friendly Test site that will tell us the opposite.
Mobile users represent the bulk of Internet traffic. Having a responsive theme, therefore, guarantees you can reach this abundant market.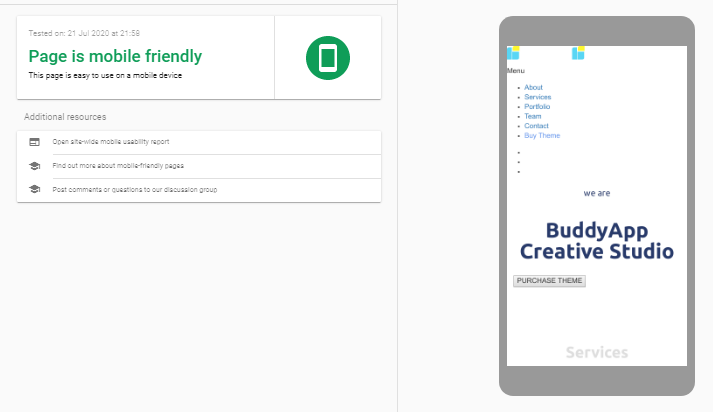 The author of BuddyApp has made sure that this WP theme is suitable, both in terms of appearance and functionality, for mobile devices (smartphones, tablets). What can we say in terms of appearance?
DIVI SUMMER SALE Once per year you can get Divi at a special price with 20% discount, and it will only be available for a few days. Don't miss out!
Download Divi
Design Review
BuddyApp offers some pre-built demos that you can use to design your community website. We tested one of them, and what we can see first of all is that the design was made for mobile devices. The colors are not bad. Since this is an artistic community theme, we have an atmosphere that plunges us directly into the realm of art and creativity.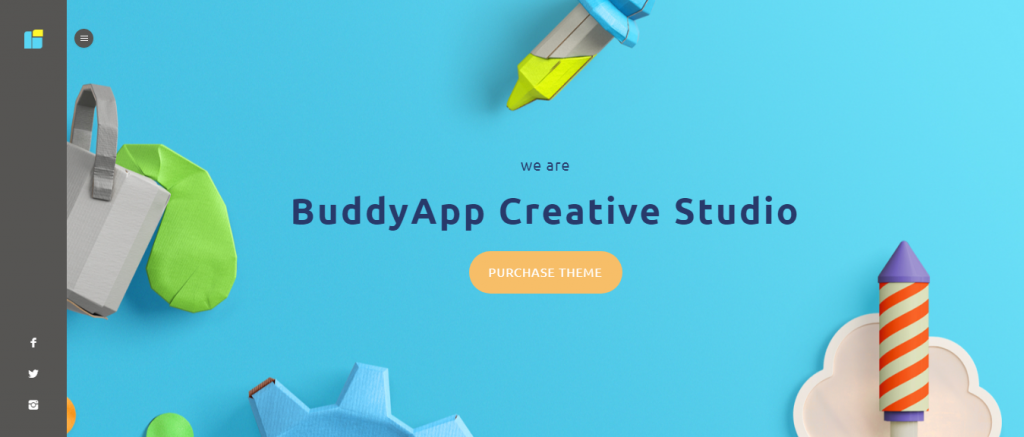 Each design offers a fixed drop-down menu for ease of navigation. You have the possibility to add a section dedicated to Ajax search for the quick search of members, or a Live Chat for the discussions. In short, this WordPress theme offers a myriad of options to meet your requirements.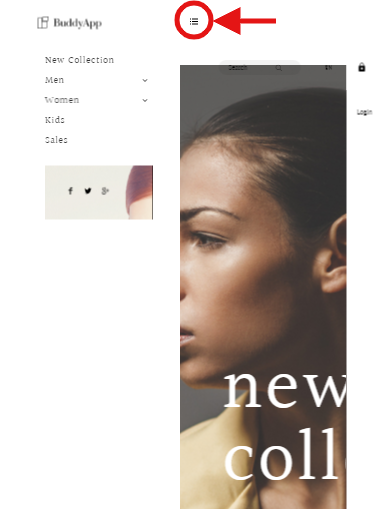 But there! BuddyApp is only fully functional on a mobile device. It is a big problem not to be suitable for laptops and desktops. We understand the path that the author of this WP theme has chosen, but it's still a shame for a theme that has so much potential.
Speed Test Review
The Internet is marked in our time by speed. Internet users like to browse quickly and get bored if one site seems slower than others, even if it's a second. On average, it takes too 3 seconds for a website to load without negatively affecting the user experience. It is this data that will serve as a reference for our test.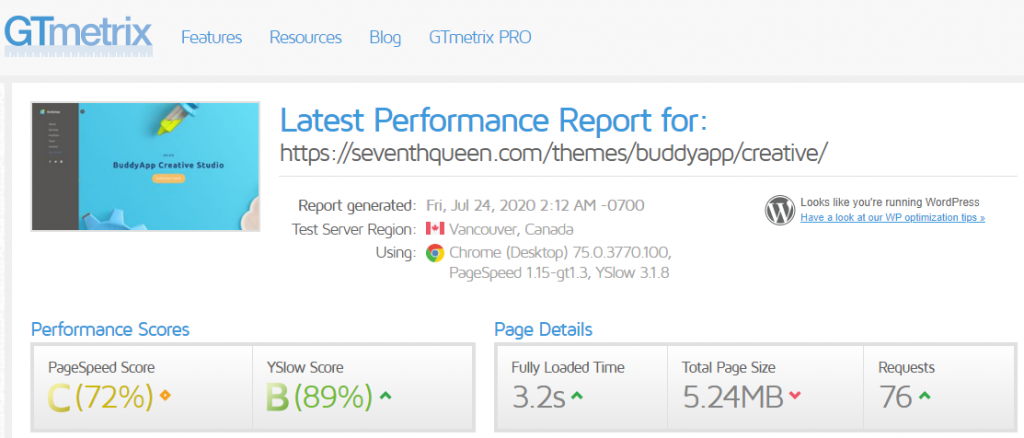 BuddyApp's performance isn't too bad. Approximately 3 seconds for full load and an "A" grade for the Yslow score. However, a grade of "C" for the PageSpeed score means that the theme is not well optimized. For example, we noticed a problem with some images. Image sizes need to be optimized. Here is an article that can teach you how to do it.
SEO Review
While the loading speed of a website is very important, so is SEO. It influences the positioning of your site on Google search results. We are therefore talking here about the ability of your site to be visible to users. SEO is a key criterion for the success and popularity of any website.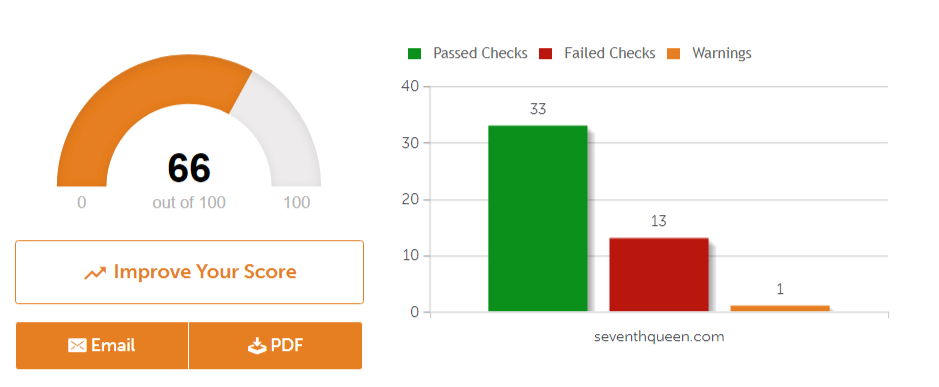 According to our test on BuddyApp, there is still a lot to do. Although its SEO score is above average (66/100), we have seen a number of errors, mainly due to the fact that this is only a demo.
One of them concerns the structured data test. The webpage doesn't take the advantages of HTML Microdata specifications in order to markup structured data.
However, you don't have to worry. In fact, a plugin such as Yoast SEO can significantly help you to improve your ranking with structured data, correct other errors of the same kind. On the other hand, we have noted a positive point for the SEO of your WordPress site. The BuddyApp theme is eligible for Rich Results. This means that when searching, Internet users will be able to see various information on your products and services displayed in addition to links. This will increase the click-through rate.
Customer Support Review
We've taken a look at the support for BuddyAppp users, and our review is quite mixed. While for the most part, the support looks fine, there are a few exceptions that show some letdown from the developer team.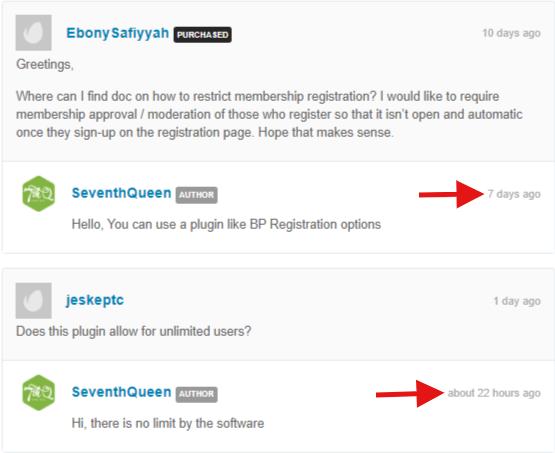 In terms of support times, for example, we notice that the team behind BuddyApp can be very quick to react some times (in the space of a few hours only), but slower other times (3 days or more again). Even user reviews reflect these ambiguities. Nevertheless, we must recognize the professional and courteous aspect of the care.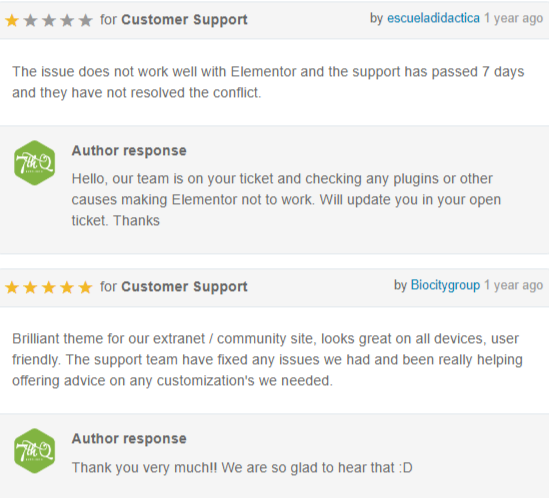 Supported Plugins
BuddyApp supports several quality WordPress plugins that will allow you to add new and very useful features to your website. We find for example WPML, thanks to which you can create a multilingual site in minutes.
There are also BuddyPress and bbPress plugins which allow you to create a stunning private community.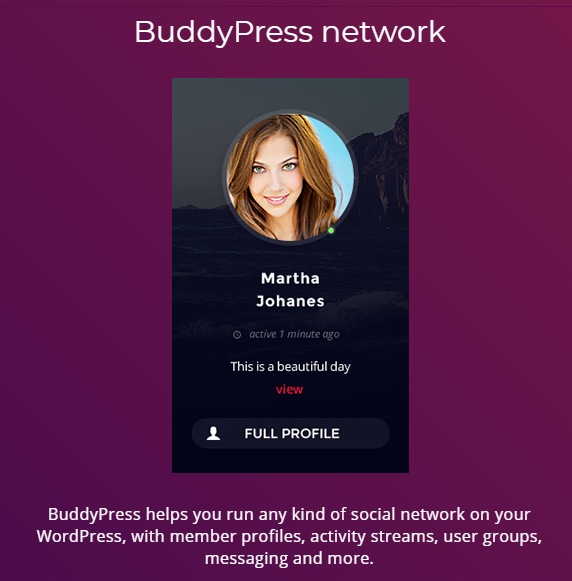 Like other WP plugins, you will find Contact Form 7, Wise Chat, WP-Doll, BuddyDrive, etc.
Summarize
To conclude this review, we are dealing with a WordPress theme with a quite beautiful design and very practical features for a community website. However, it is only designed for mobile devices and that's a shame. Other than that, it's an optimized theme and comes with professional customer service. So, maybe this theme is what you are looking for, how about trying it?