Today we are dealing with a theme designed for SEO marketing sites. This type of site is very convenient for marketing agencies, social media agencies, or any other type of marketing company.
BoostUp seems to be a quality theme at first glance, with rich and diverse content. We have done a fairly thorough analysis to give you an objective opinion.
So, let's get to the heart of the matter!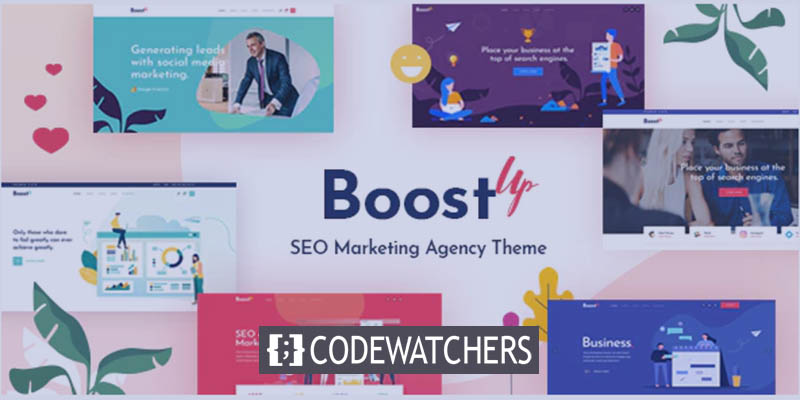 Feature List
Highly Customizable
Extensive Admin Interface
Simple One-Click Import of Demo Content
No coding knowledge required
Big custom shortcode collection
Responsive & Retina Ready
Back to Top button functionality
Child Theme Included
Translation ready
WooCommerce compatible
800+ Google Fonts
WPML Plugin compatible
Mobile Compatibility
We begin by using the theme on mobile. Needless to say, this is a very important criterion to be able to function properly on mobile in our time.
Create Amazing Websites
With the best free page builder Elementor
Start Now
So how does this theme look?
We did not encounter any major problems, otherwise the absence of a button to go back up. This is quite problematic because we are forced to scroll repeatedly to leave the footer in the header.
But apart from that, we appreciated the adaptation of the design to the mobile format, the user experience is not at all degraded, and the features of the theme seem operational.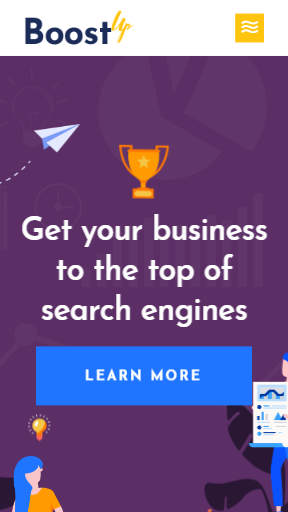 We have tested BosstUp under several mobile operating systems (ios, android, etc …) and it works well in addition to adapt well any type of screen whatever its width (tablette, notebook).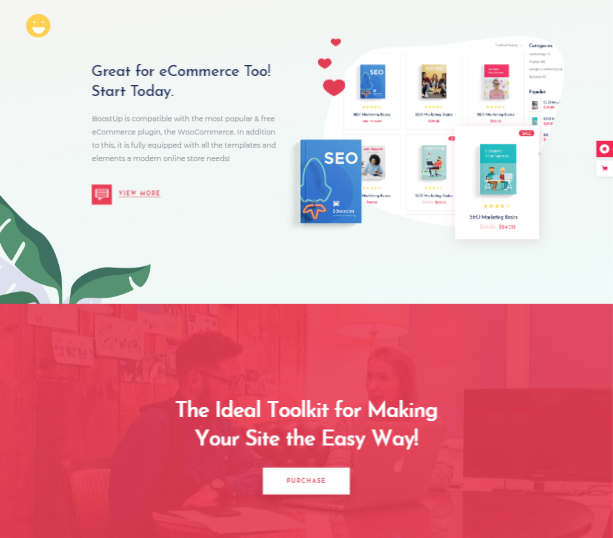 Design Review
Now, let's talk about design! Needless to say, this is one of the most important criteria for a theme, as it contributes significantly to converting visitors into leads. After all, this is what forges the first impression of most visitors.
What about BoostUp? First of all, when you open the site, you are entitled to a simple animation and just that the page is displayed. We enjoyed that. Then, the home page is on a light blue background (tending towards white); the colors candy red, midnight blue and white so dominant in terms of content (images, animations, windows, etc …).
Everything creates a nice mix to watch. The content is well organized and structured, making it accessible to everyone. The BoostUp theme was really designed to ensure a good user experience.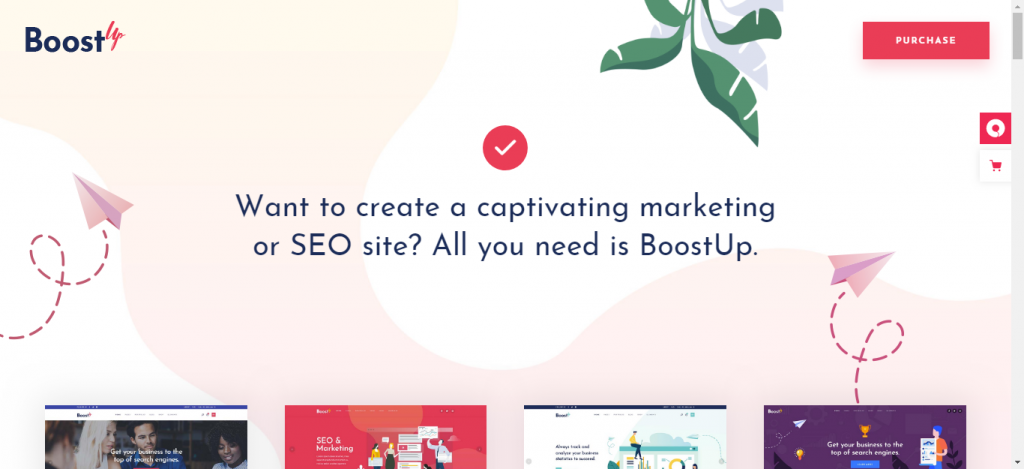 Speed Test Review
Speed of execution is also essential for the experience a user must have on a site. On average, the charging time should not exceed 3 seconds; otherwise the site is considered slow.
According to our tests, BoostUp seems to meet the speed criteria. Although the images are quite heavy, the site can load in less than 2 seconds. Basically, we are entitled to very rich content that does not significantly affect the user experience.
It should be noted that the test results may change if you use a high-end tool like Smush it.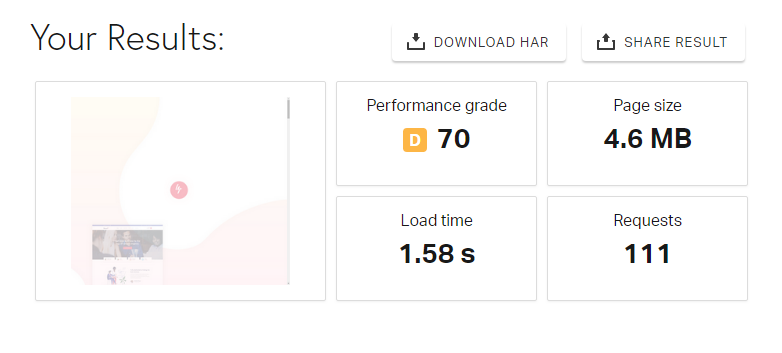 SEO Review
SEO evaluation refers to the level of popularity your site can have on search engines. Using a theme that has a great SEO potention is a significant asset for its site.
We have analyzed the BoostUp referral and the score is rather interesting. Which means that the user no longer needs to do SEO setups.
In addition, the results of this test can be improved by using the Yoast SEO plugin.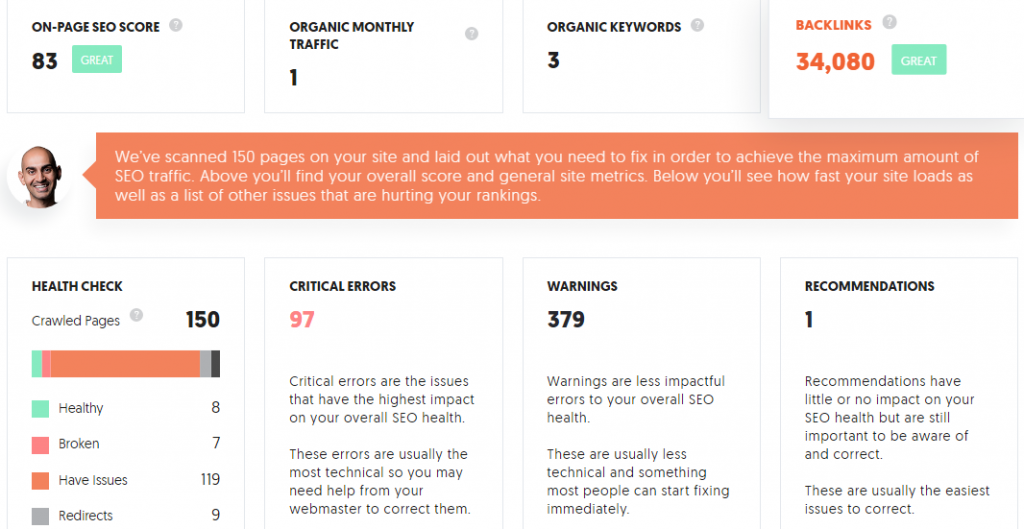 By deepening our test, we found that BoostUp is eligible for rich results; at least most of the elements of BoostUp. Indeed, we can see at the level of the result that some elements are not due to certain errors probably related to the fact that this is only a demo.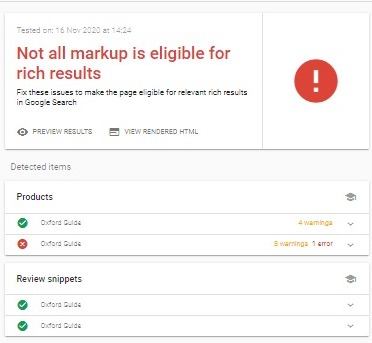 So we can assume that important content on your site (products, snippets, etc.) will be accessible to users from search results.
Customer Support Review
The Comments section allows customers and visitors to share their concerns with the author. This is a real after-sales service if the author does his job well. And this has a huge impact on customer satisfaction.
Now we will see how the author of BoostUp manages the Comments section. Well, it's really interesting! The average response time is 24 hours too much. Which means that the author is very active and really cares about his clients.
Another thing we liked was the elements that appear just below each author's post. They allow customers to easily access other pages provided either to solve their problem more deeply, or discover other things that might interest them.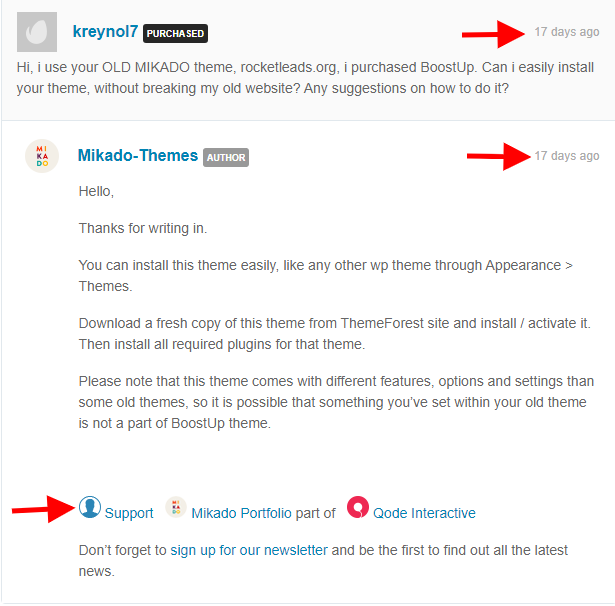 In the same vein, we find that the minimum quota of votes has not yet been reached. As for the regularity of the updates, if we consider the time taken between the launching of the theme and its last update, we consider that it's correct. so you have no worries about the maintenance of the site.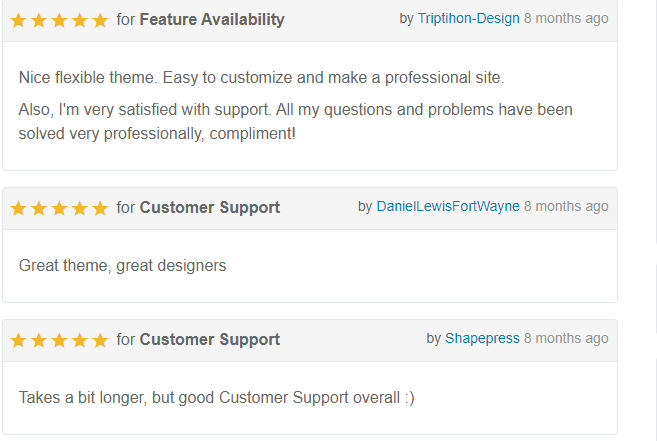 According to customer ratings on the product, we will say that it is very popular. One of the most popular points is customer support.
Supported Plugins
BoostUp is a theme that is truly at the forefront of current trends; compatible with multiple plugins. First, most importantly, it is compatible with WooCommerce; which is crucial for sales sites. It is also compatble with other equally interesting plugins like Visual Composer, WPBakery Page Builder, and many others.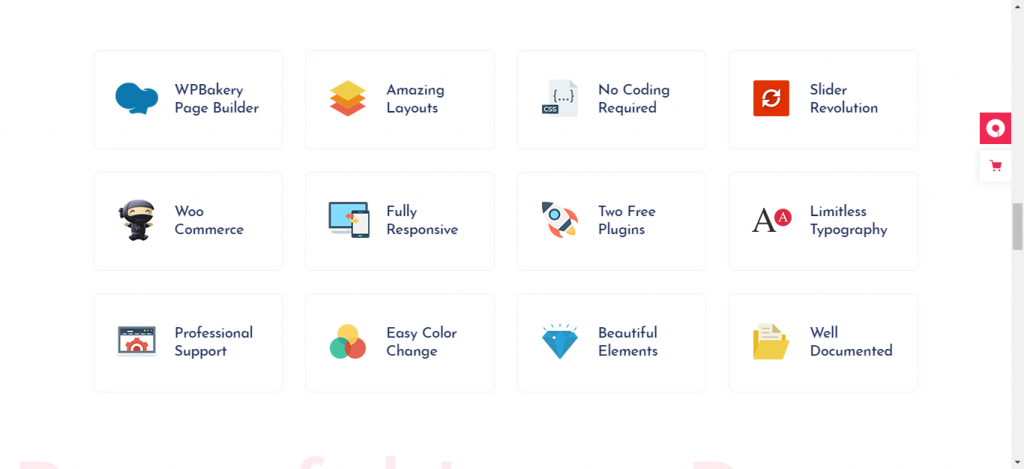 Summarize
Here we are at the end of this article! What can we say? We had a theme with some very important assets. Whether it's the richness of the content, the design, the features, the customer support, everything has been designed so that the customer can make this theme his own and be comfortable. We highly recommend BoostUp to the general public.