Are you thinking about building a website for your restaurant, coffee shop, bar, or develop the existing one? The "Bon Appetit" is an exceptional WordPress theme with a robust functionality system. Attractive design, online food ordering system, reservation panel - everything is in it. Customers can easily order and pay for food online through the RestroPress system.
It includes all the ordering tools you need and works great for pizza deliveries, big restaurants, food delivery services, and similar businesses. It has many more features, including live visual customizer, slider revolution premium plug-in, different menu options. Let's take an in-depth look at the "Bon Appetit" theme and see what it has to offer.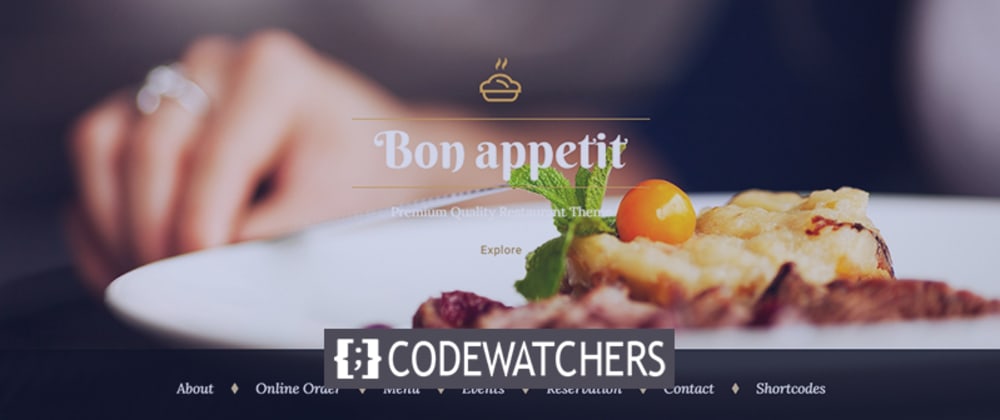 Feature List
Online Food Ordering
Reservation module
Menu module
Built with HTML5 and CSS3
Cross-Browser Compatibility
Live Customizer settings
Revolution Slider included
Responsive Layout on Bootstrap
Parallax and Video Background
800+ Google Fonts
Visual Composer Pagebuilder
24/7 Professional Support
Documentation included
Regular Updates
FontAwesome icons
Audio & Video embed
Mobile Compatibility
In this age of progress, it is quite challenging to survive online without a mobile compatible website. Nowadays, no one sits down to visit a site from a computer. So when it comes to doing business online, there is no alternative but to build a huge customer base without a mobile compatible website. We test mobile compatibility to find out how a WordPress theme behaves on mobile devices.
The theme has been checked on various mobile devices. The "Bon Appetit" theme has run smoothly on all mobile devices. We did not notice any padding issues, image or text misplacement, or abnormalities in the item. From online reservations, blog pages, home pages, mega menus to drop down style different menu sections - we checked everything but found no weaknesses in the theme. The theme has been developed differently for mobile devices so that each function works very well except for the mobile parallax effect, which is very reasonable.
Elementor Black Friday
Enjoy Amazing Deals Up to 50% Off
Start Now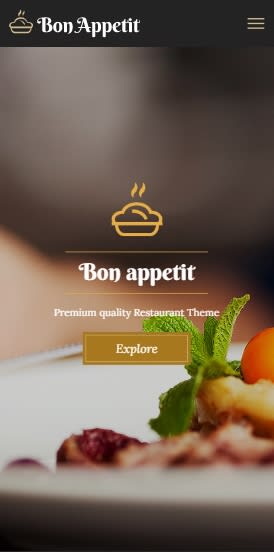 We checked the "Bon Appetit" theme through Google's mobile compatible testing module, and the result was positive. We can rely on Google's modules because Google does the job of web ranking based on various points where mobile compatibility is a prominent one.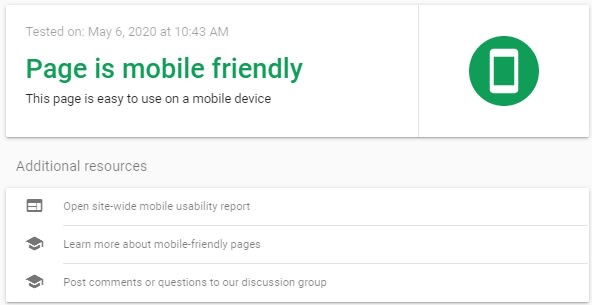 Design Review
Designing is a fundamental issue for WordPress themes. A visitor sees the overall design of a website first, so developers work hard to make the sites attractive. "Bon Appetit" is a very striking, interesting theme when it comes to designing. There is a touch of golden color throughout the website that makes the theme regal. The theme has 800+ font support, and the fonts with different designs in each section look great. It has the support of Font Awesome, whose beautiful icons have multiplied the beauty of the theme.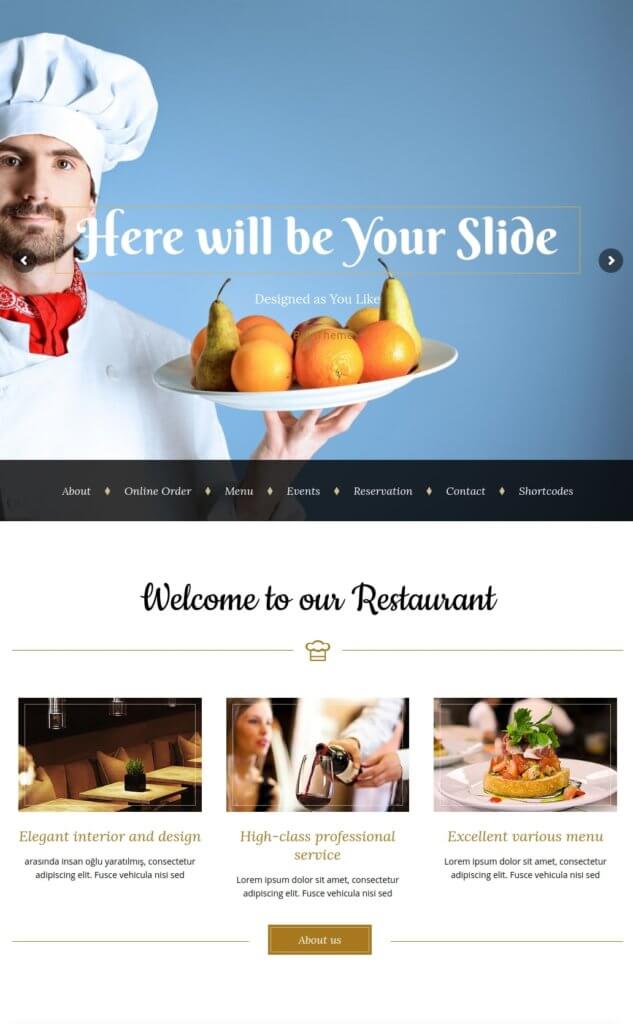 The first thing you see in the theme is a sleek slider. Then there's the menu section, which looks pretty elegant in design. Then one by one the photo blocks are used to introduce the restaurant, the call to action section of the online order, the accessible menu of the day, the food ingredients, the event announcement section, the testimonials, and the footer part - each chapter is carefully crafted to capture the interest of the visitor.
Besides, all pages, including blog pages, menu pages, contact us pages, have been created efficiently. The food ingredients section on the home page is unique and new to us so that customers can see what they are eating. This will highlight the honesty of the restaurant, which will be able to create more customer attention.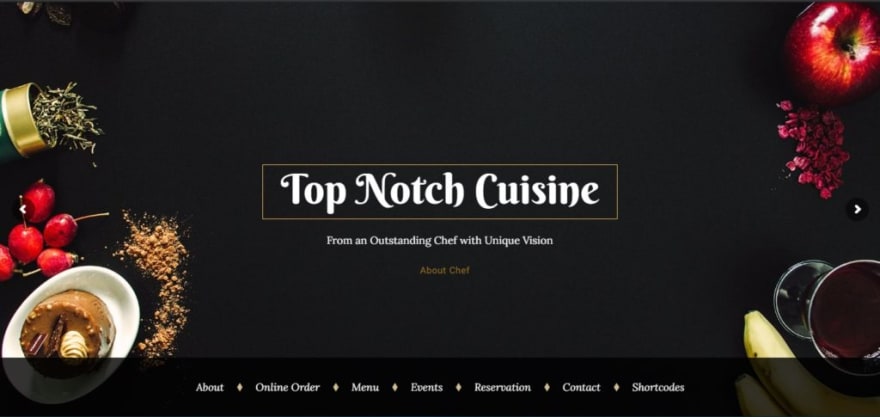 Speed Test Review
Website loading speed is another essential factor. Usually, the loading speed of a standard website is 5 seconds. Because now no visitor waits long for the website to load. If the loading speed is high, reasonable people will go to the competitor site, which can result in colossal visitor loss.
We have checked the speed of "Bon appetit" on the GTimetrix site, which is a very reliable site for checking website loading speed. So, Bon Appetit's overall score is 80, which is quite an admirable score. It took 3.4 seconds to load the entire website which is a very satisfactory score. Scores can be higher if we do a few repairs to the theme. The images on the website are not optimized at all, and the HTTP redirect requests are not minimized. You don't have to be a knowledgeable developer to do these things. This can be done very easily with the WordPress Cache plugin. SEO Review
If you want your website to be one of the best sites to search on Google, then SEO is a must for your website. With SEO, your website can reach people very efficiently. Using SEO site checkup, we checked the SEO of "Bon appetit" on the website, and the overall score came 68, which is quite good. However, the score can be improved a lot if we do some renovation work. The site has no meta descriptions, no keywords, no robots.txt and sitemap files, no image alt tags. Also, no social website has been integrated with the site, and inline CSS has been used in the theme. No need to worry, you can use the Yoast SEO plugin to solve these problems at the earliest.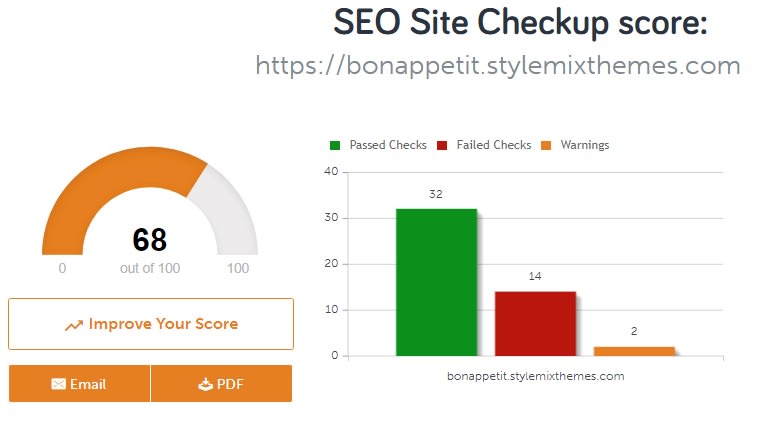 Customer Support Review
Customer assistance is one of the things you have to be very careful about when looking for a WordPress theme. This decides whether you can be well taken care of if you have a problem installing or using the product.
Turning to the customer comment section of "Bon Appetit", we saw that the Authors are helping everyone according to their needs. They are very sensitive to the problems of the customers, and the customers are also delighted with the after-sales service.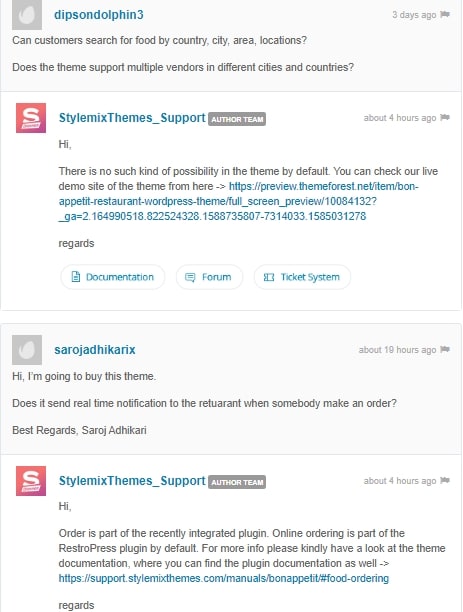 The satisfaction of the customers is reflected in the rating section. The theme is in a pretty good position with a 4.67 rating. Everyone is pleased with the design quality, customizability, and customer support of the "Bon Appetit" theme.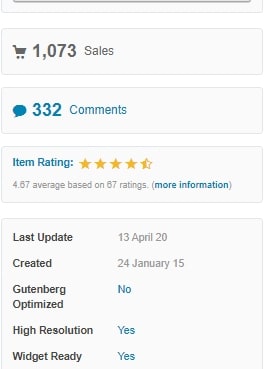 Supported Plugins
No additional plugins were used in the "Bon Appetit" theme, which made the theme quite lightweight. "Bon Appetit" uses the Slider Revolution, which is a premium plugin through which many beautiful sliders can be created. The theme uses Visual Basic Composer Page Builder, which allows you to create pages of your choice. Besides, "Bon Appetit" is WPML supported, which makes it possible to create translation friendly sites in any language.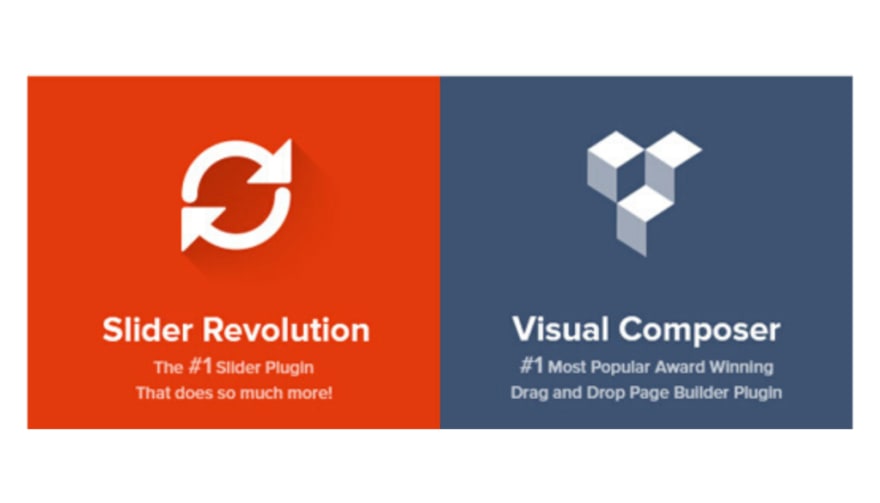 Summarize
Overall, the "Bon Appetit" WordPress theme is very attractive in terms of design, but there are some shortcomings in terms of technicality. If you like Challenge, you can make this theme extraordinary by using the solutions mentioned above. Tell me, who wants to miss such a beautiful theme at a reasonable price?