Architecture is an increasingly competitive industry these days. The most important thing is to be able to differentiate yourself from others. And good visibility of your art and your works on the internet can be a big plus. So, today we will be interested in a WordPress theme dedicated to the creation of websites in this sector. This is BIM, a brand new one in the Envato family but which is already talked about thanks to its designs and many other qualities. We will have the opportunity to examine them in detail during this review. So don't miss a thing!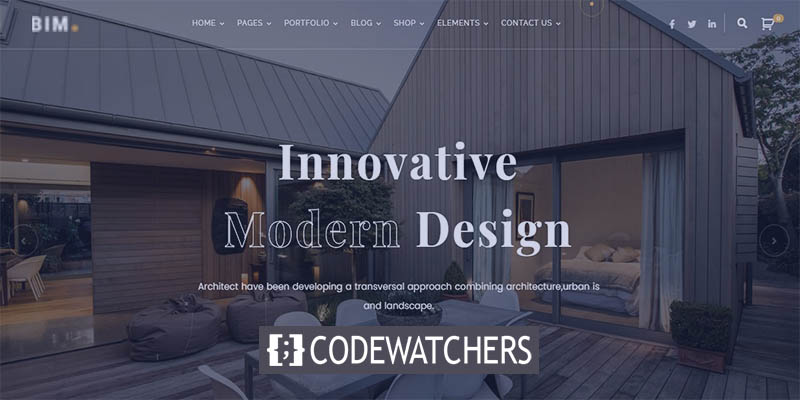 Feature List
+12 Unique Homepages
Drag & Drop Page Builder
100% Responsive
One-Click Import
Based On Sass
Easy to Customize
Based on Bootstrap
Working Contact Form With Ajax
Free Google Fonts
Free Updates
Mobile Compatibility
Almost everyone uses a smartphone or tablet these days, whether for work or entertainment. This means that the bulk of web traffic is generally made up of mobile users. This is why it is essential that your website can not only look good but also function well on mobile devices. Otherwise, you are likely to lose a good part of your possible traffic.
That's why we tested the BIM theme on various types of mobile devices and analyzed the rendering.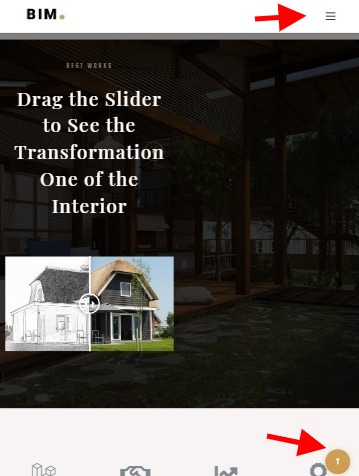 We appreciated the fluidity of navigation on our mobile device. The rendering is very good and the layout is ergonomic to facilitate mobile handling. The author has thought of everything; hidden menu, "Back to top" button.
Create Amazing Websites
With the best free page builder Elementor
Start Now
It is not the Mobile-Friendly Test site that will tell us the opposite of the mobile compatibility test that we carried out there.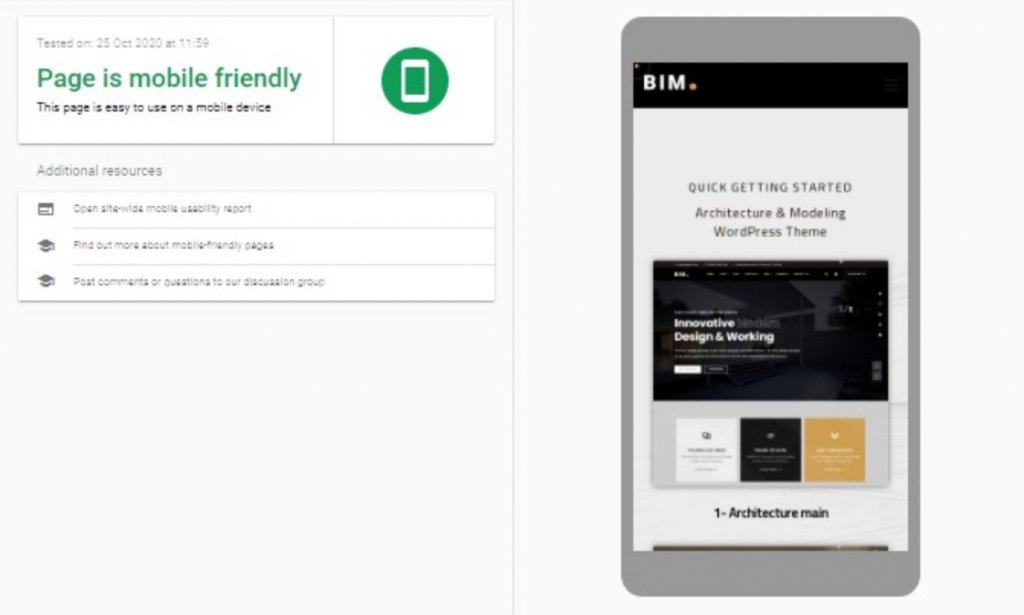 Design Review
The primary interest of a WordPress theme is that it provides you with a preconceived design adapted to the domain you are targeting. Otherwise, if you are not an expert in coding, you will need to call on a developer and a designer. Which can be expensive. A theme is therefore a solution accessible to all for the creation of an optimal website.
The BIM theme in this case offers modern, professional and attractive designs that fit perfectly with the interior design and agriculture niche. You have various types of pages depending on what you want (homepage, shop, portfolio, ect). We can see in the sreenshot above a prebuilt demo made available to users. The design dedicated to interior design displays a chic and neat look, with a well-structured layout.
In addition, BIM is compatible with Elementor, a page builder easy to learn thanks to its Drag'n'Drop system. You will be able to customize your site as you wish and without quite easily.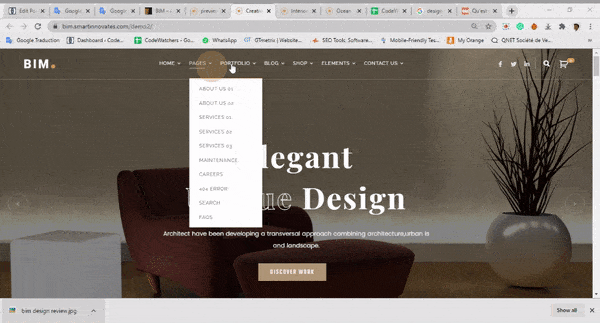 Speed Test Review
As this section indicates, here we will analyze the loading speed of the site; that is, the time in seconds it takes for a web page to appear. This is essential data for any website.
Indeed, this indicator has a real influence on a site's audience, conversion rate, and its position on search engines. What does the BIM theme offer us? Well, BIM offers an average time of 11.5 seconds. We must specify that a website should not take too 3 seconds to not be considered a slow site. From there, you understand how pitiful the performance of this WordPress theme is for your future website. No wonder the GTmetrix program gives it an "E" score.
By doing a thorough analysis, we found that the images used in the demo are the main cause of this poor score because they weigh too much. Fortunately, there is a way to correct this problem by integrating optimized images into your site. Optimizing your images for the web means saving or compiling your images in a web-friendly format depending on what the image contains.
SEO Review
If the performance of our WordPress theme understudy is very poor in terms of loading speed, it is not very different in terms of SEO. Especially since a too long loading time also negatively influences the SEO of any website.
It should, of course, be remembered that when we talk about SEO, these are all the prerequisites that Google requires from any site to bring it visibility to web users. This visibility can for example be at the level of the positioning of your site in the search results.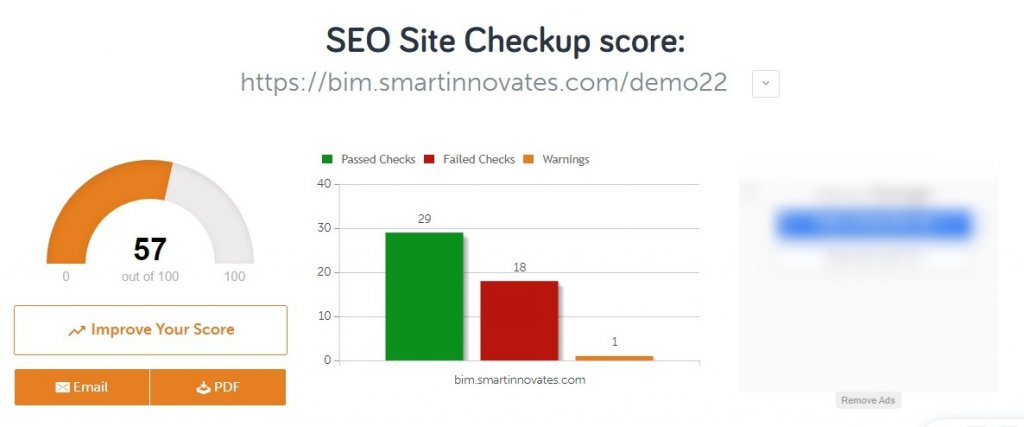 With a score of 54/100, the referencing of the BIM theme is rather average. It is true that the test here is carried out on the available demo and not a full-fledged site, but there is really room for improvement for the author. Such a score requires you to have to pay attention to a certain number of basic and detailed parameters yourself if you do not want to see your site penalized.
For example, we noticed that the meta description tag is missing on the page we tested. You should include this tag in order to provide a brief description of your page which can be used by search engines. Well-written and inviting meta descriptions may also help click-through rates to your site in search engine results. If you are not very familiar with the subject, we recommend that you use a WordPress SEO plugin which will make your job easier.
Through our test, we discovered a rather positive point for the SEO of the BIM theme. It is compatible with rich results. For example, you may see information about the products you offer displayed in the search results. You don't necessarily have to go to the site. This is quite advantageous because it positively influences the click-through rate on your site.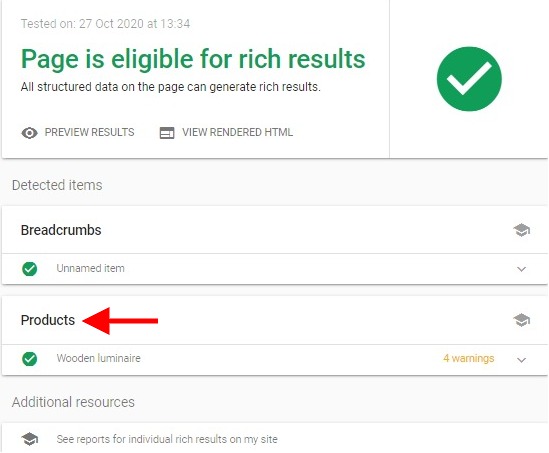 Customer Support Review
BIM is a very recent product. We, therefore, believe that we cannot unequivocally assess the quality of customer support. So far barely more than 100 sales have been established.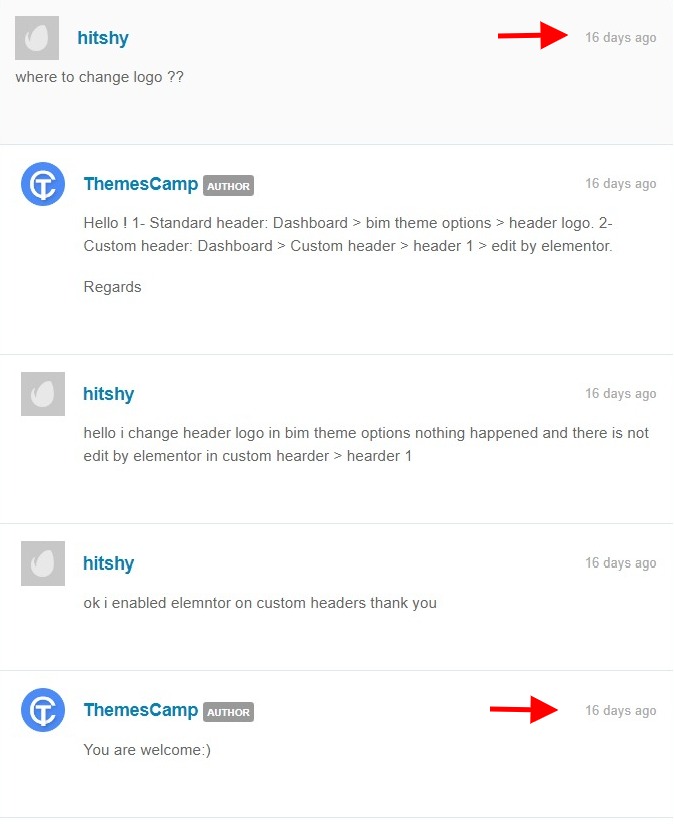 However, there is an impeccable pick-up service so far. The most interesting point is the time taken to take charge which is not even evaluated in terms of hours but rather in minutes. On average, it only takes 15 minutes for your concerns to be addressed. This proactive aspect is very encouraging.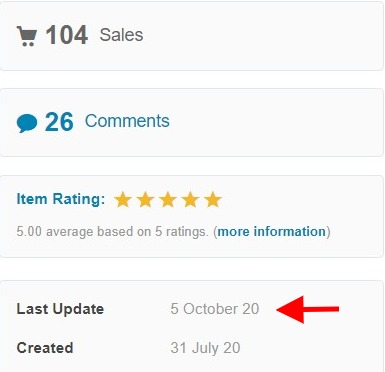 For the frequency of updates, it is the same as above since we are talking about one created in July 2020. However, we note that the last update dates from October 2020; which assumes so far that the author has a careful eye on his gold nugget.
Supported Plugins
BIM comes with quality WordPress plugins that will give you access to very interesting features. This is particularly the case with WooCommerce which allows you here to create a store on a beautiful and fully customizable eCommerce platform.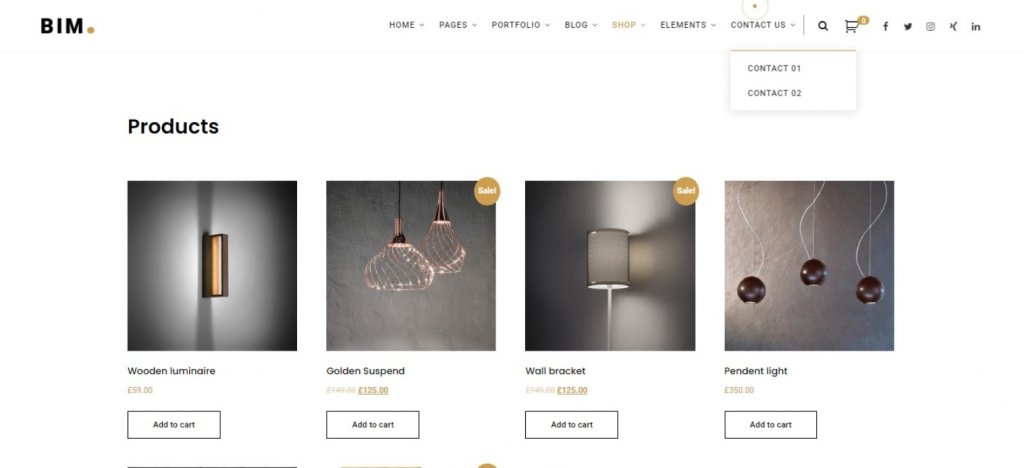 Additionally, you will find WordPress plugins such as Slider Revolution, MailChimp, and many others that are supported by BIM.
Summarize
That's all for BIM, a WordPress theme dedicated to architecture and interior design sites. It is recent enough on the Envato platform but interesting enough to be recommended. Of course, there are a number of things to review, especially in terms of loading time and SEO, but we're pretty happy to have enjoyed some awesome designs whether on desktop or mobile devices. In addition, you have a competent and dynamic team that will help you take it in hand without worry. So why not give it a try?