Today we are talking about Law. We'll see a theme created for Law, Lawyer or any kind of Law related business or company. This is a very professional field that targets a certain type of people, especially those who need a Council. Hence the need for a number of requirements; and the author of Barristar seems to have taken all this into account in the conception of his theme. It is a beautiful theme to see and it is with interest that we will study it in detail.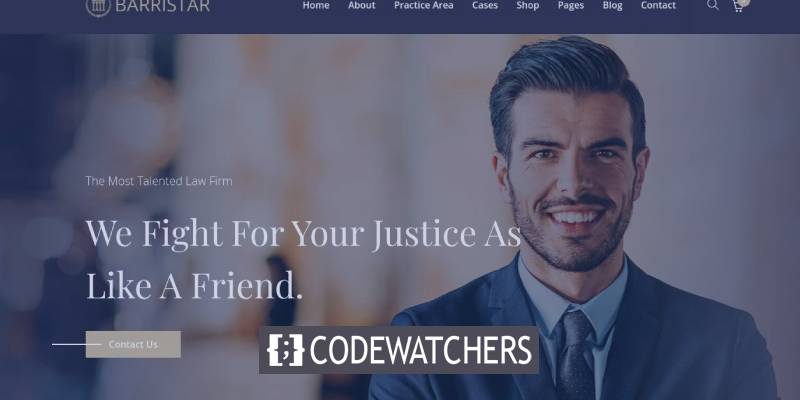 Feature List
Drug and Drop Page Builder
Fully Responsive Layout
Sticky Menu While Scrolling
Clean and Simple Design
Cross Browser Compatibility
3 Home Page
3 Header Style
Sticky Menu While Scrolling
Smooth Animation
Google Map With Multiple Location
Mobile Compatibility
The mobile version of Barristar is just amazing. It sublimates the already very neat design of the theme. The author has been able to give it enough character so that you may prefer it to the normal version.
It must be said that most users are more and more likely to use their mobile devices for everything. It's important to get up to date and that, the author of Barristar understood it.
The different sections of the theme are well aligned and structured, we have a beautiful menu at the top right, and animations are very fluid.
Elementor Black Friday
Enjoy Amazing Deals Up to 50% Off
Start Now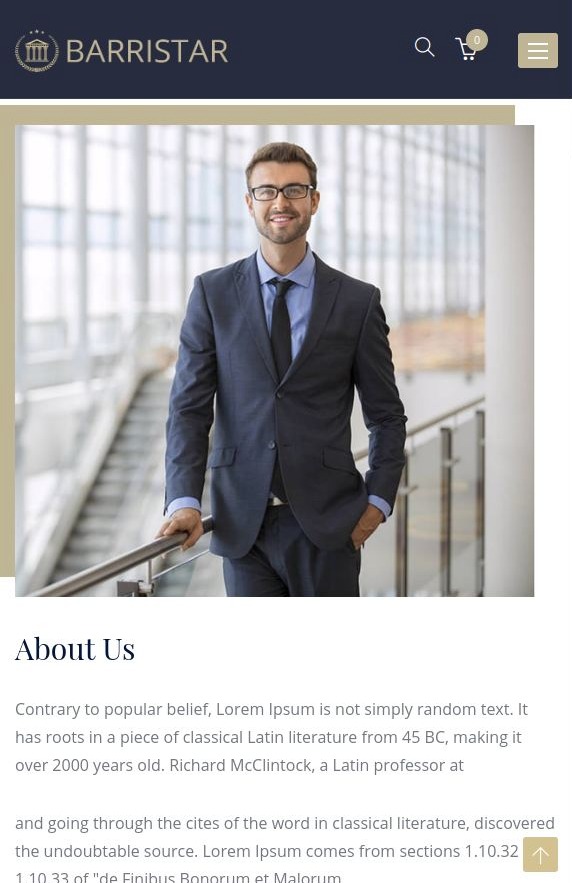 We noticed something when scrolling on the page. First, a "back to head" icon appears to allow us to quickly go up if we want; it is very convenient for navigation on small screens.
In addition, a fixed header appears and follows us to facilitate access to certain options such as the flyer menu or the basket for orders. Well done ?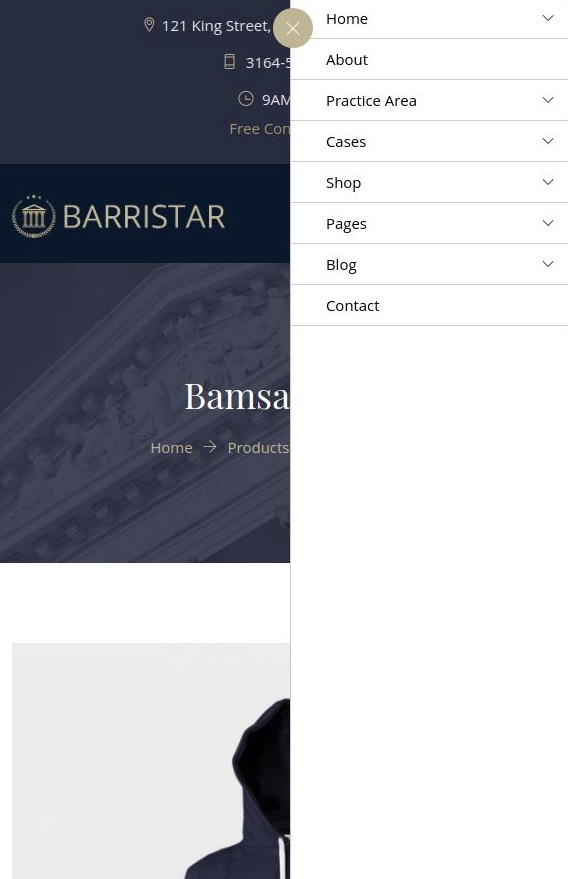 Design Review
Now, let's see the design. We thoroughly covered the demo of the theme available to visitors, and we must say that it was a pure feast for the eyes. We really believed ourselves. The colors, the images, the animations, the structuring of the sections, everything has been done to immerse you in the world of Law, and it is successful! The header is stylish and highlights the services, contacts, and the shopping cart. So it's not just stylish, it's also very well organized.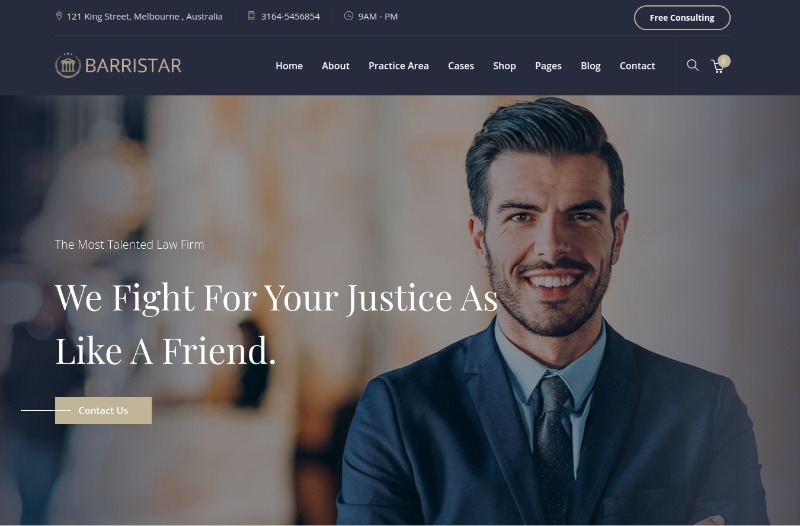 It must still be said that the big highlight of this theme is the choice of colors used and their mix. It looks dark but distinguished and professional. Very interesting!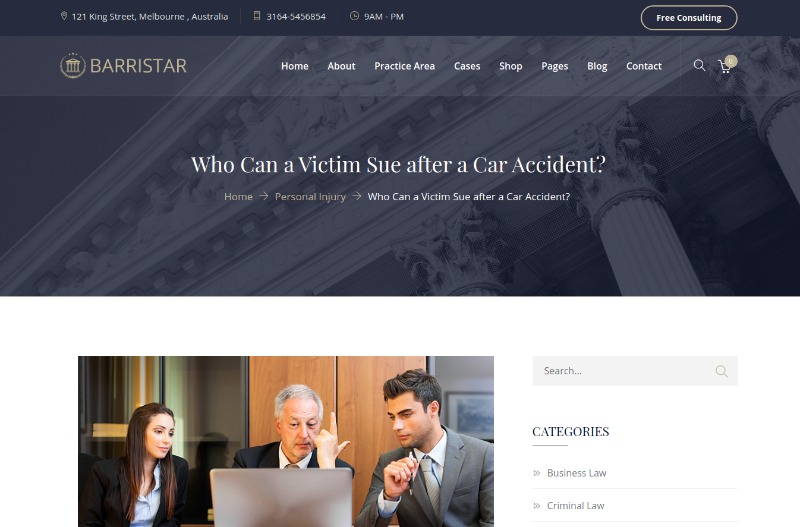 Speed Test Review
Loading speed is one of the first things that influence the quality of a visitor's experience on a site. By and large the slower the site is the less likely it is to convert potential leads. According to statistics, a site must load in less than 3s to not negatively influence visitors.
We did a speed test on the Barrister theme. The rating is B, rather a good rating. The average loading time is 2.51s, clearly in the standards.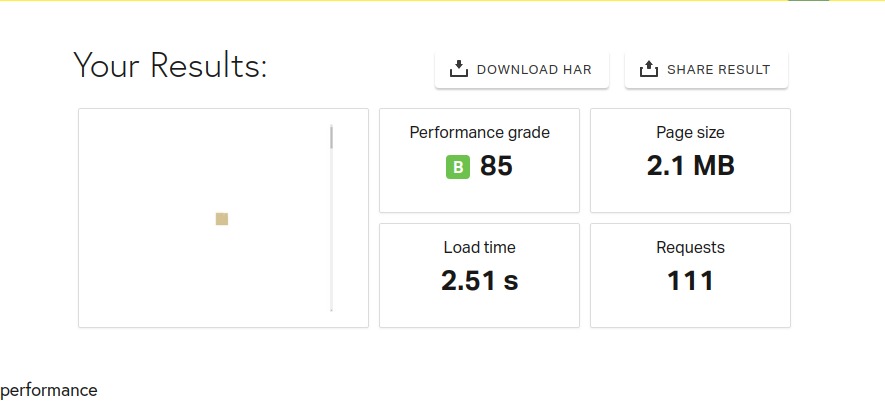 One of the rare flaws found is the number of HTTP requests that can be significantly reduced by optimizing the content of the theme. Decreasing the number of components on a page reduces the number of HTTP requests required to render the page, resulting in faster page loads. Some ways to reduce the number of components include: combine files, combine multiple scripts into one script, combine multiple CSS files into one style sheet, and use CSS Sprites and image maps.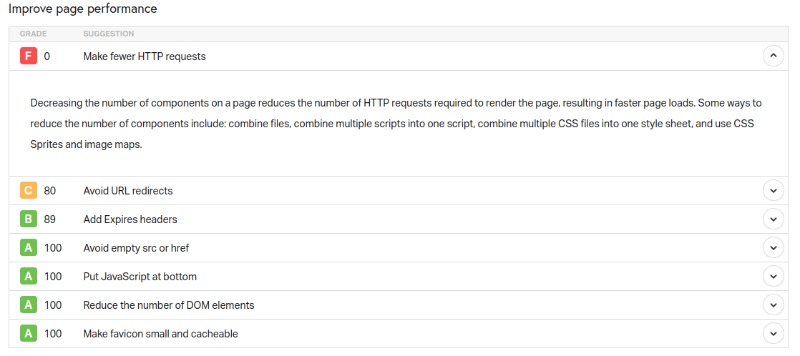 SEO Review
A non-optimized site is unlikely to have enough visitors. SEO will allow you to have good visibility on different search engines. It is therefore interesting that a theme can have SEO parameters at the top; it saves you from making many configurations in this way.
According to our analysis, the Barristar theme has good SEO. A score of 83 for On-Page SEO assessment. Not bad!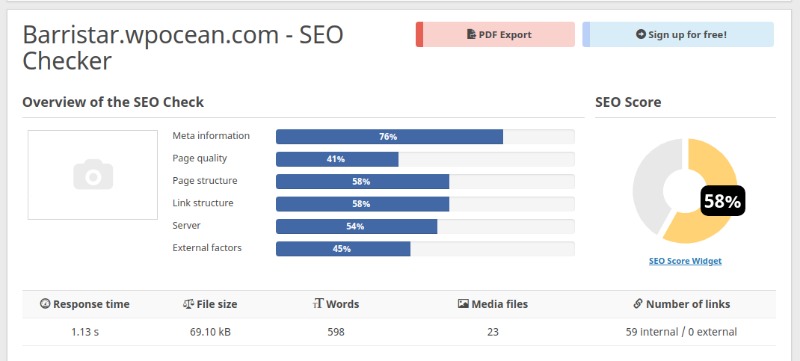 But we still found some errors that can be corrected to improve this score. The most recurrent is the low number of words on many pages. Without enough text on a page, Google will have trouble understanding what is the content is about. If you do not know what the content is, it will not be possible to rank your content.
By adding more text, you are telling Google's crawlers, and your end-users, Anything less than a few words is considered thin and will be almost impossible to rank.
For more details in the SEO test, we recommend Yoast SEO, one of the best plugins in the field.
Customer Support Review
We have explored the comments section to see how the author handles the concerns of his users. Today, this is an aspect that should not be neglected.
The customer support is acceptable. They are somehow quick and efficient at managing problems, all in courtesy and respect.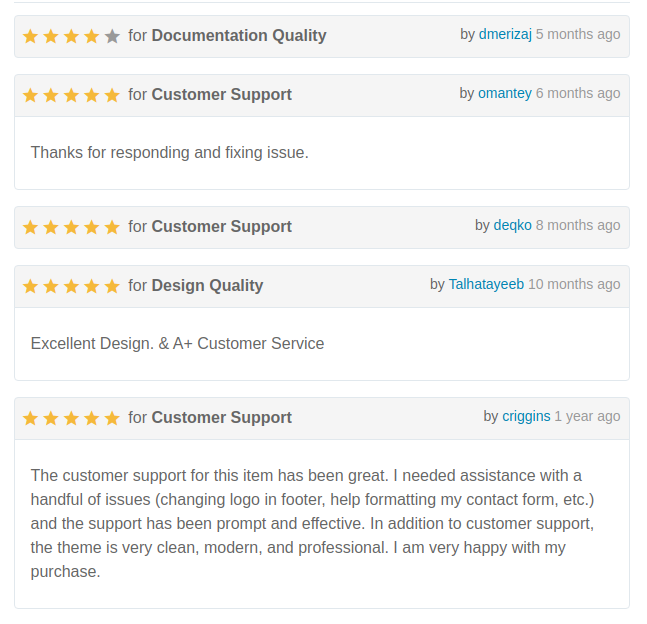 We've also looked at user reviews on the topic, and customer service is one of the most popular things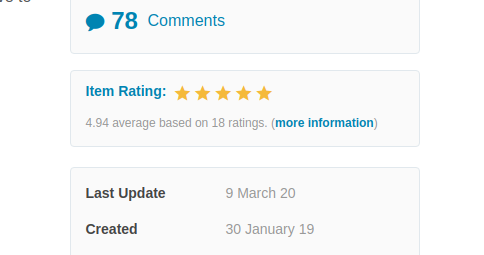 Supported Plugins
Barristar is compatible with interesting plugins like WooCommerce for online monetization, or Elementor for page building. Summarize
In conclusion, if you are in the field of Law, and want to create a site to showcase your services, this theme seems perfect for you. It has everything a genre theme needs and even more. Among its greatest assets, we have its beautiful and professional design, the perfect adaptability on mobile devices, and the customer support.