Are you a Designer Company owner? Let's talk about the WordPress theme Aoko. This theme could be used by companies, design studio, business or portfolio websites. At first glance, everyone would think they have made a good deal by buying it at an affordable price. But what of its value in terms of utility? This is what we will analyze through a test battery both in terms of design and the technical aspect. So you'll know in the end if this theme is really worth seeing.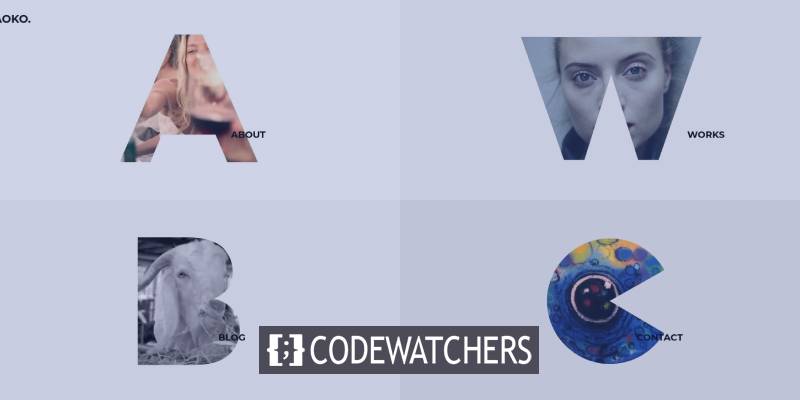 Feature List
Creative design
Video navigation
Free updates and support
Fully responsive
Free google fonts
Creative portfolios
Mobile Compatibility
Any creative template worthy of the name must pass the mobile compatibility test. There is go the satisfaction of any visitor to your site and consequently, the progress of your business. Nowadays, themes must be able to display correctly on all dimensions of existing mobile devices (tablets, smartphones, and computers).
We will start by simulating on our web browser the environment of an iPad. We tested one of Aoko's demos. And we find that not only are the images well framed, but the texts are also perfectly aligned and visible.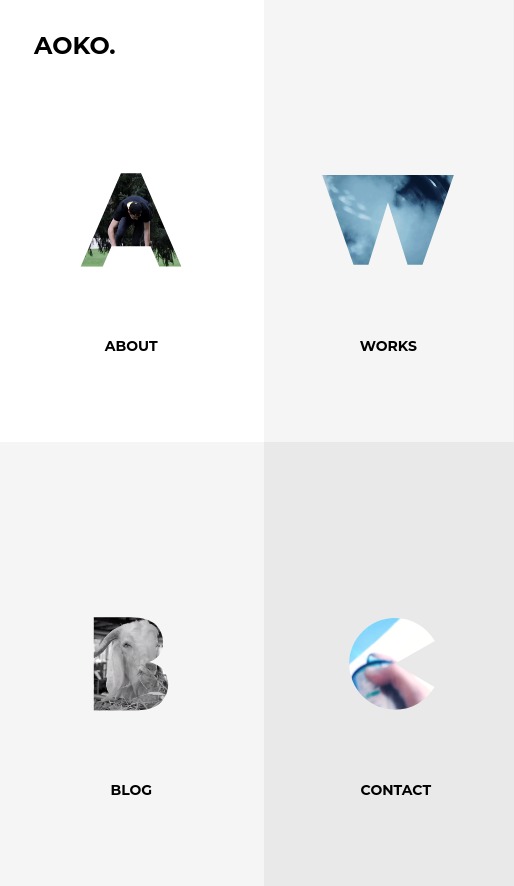 As for the display on a laptop or desktop, we were able to appreciate the good arrangement of paragraphs, titles, and subtitles well separate, but also the fairly clever distribution of images in space.
Create Amazing Websites
With the best free page builder Elementor
Start Now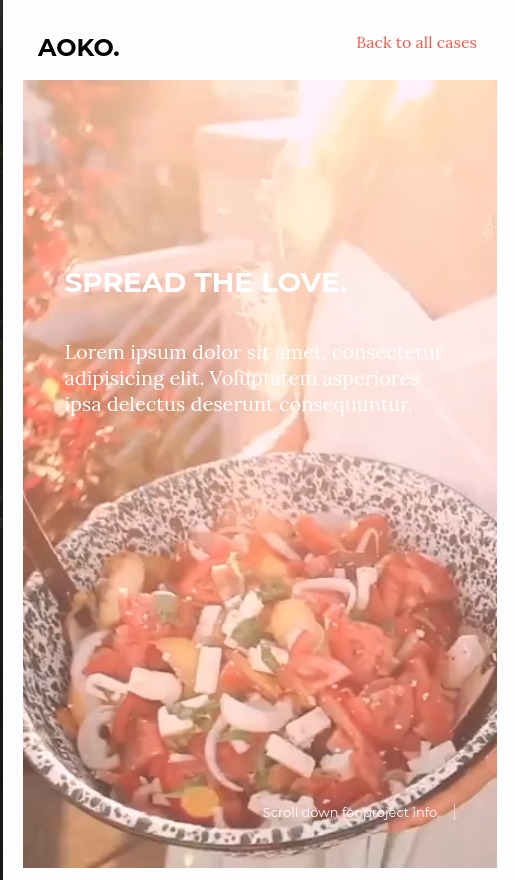 Design Review
For design studio and portfolio websites, the design aspect is crucial. After exploring several demos of Aoko. We noticed that the demos are not very varied, which does not allow a relevant evaluation. Never mind, the demos explored are quite simple. What strikes the most is the video of the homepage. It's actually the only animation present. Otherwise, the background color used on all the demos is white. It's a little heady for anyone who wants to see a little more color.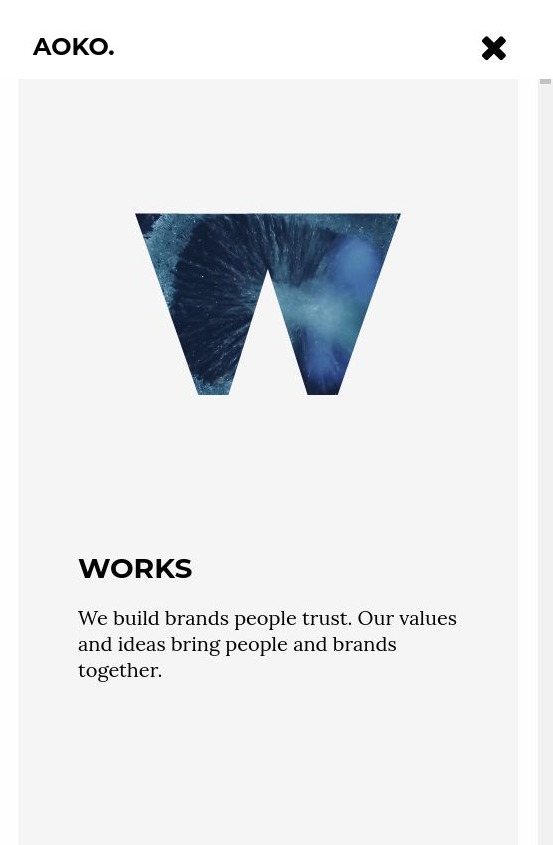 Speed Test Review
The results of the speed test on Pingdom are rather mixed. Indeed, despite a very fast loading time (which may be due to low demos content), the overall score of the theme is very average (D). Indeed, according to the analysis, several problems have been listed, we do not list them all here.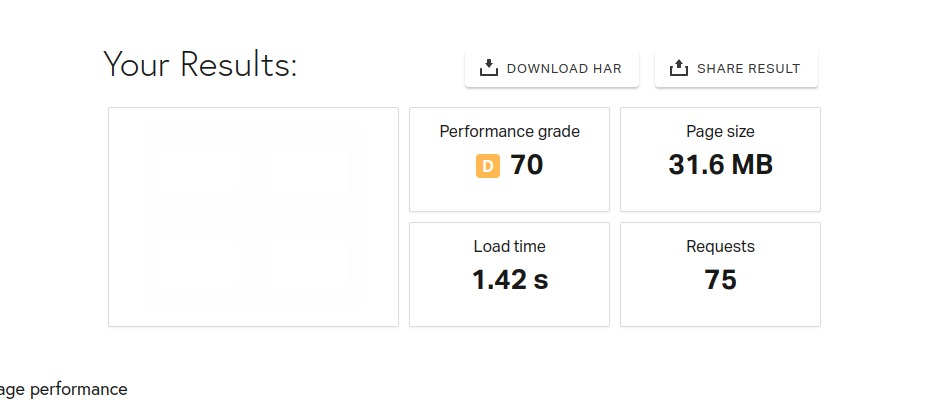 Among the most critical, we have the configuration of meta tags. This latest mechanism is used by web servers and the browser to determine whether a component in the browser's cache matches one on the origin server. Since ETags are typically constructed using attributes that make them unique to a specific website, the tags will not match when a browser gets the original component from one server and later tries to validate that component on a different server. In short, it's a technical problem that only theme development teams can fix with an update.
SEO Review
It can never be said enough, a website with good SEO is likely to boost your visibility. Through the relevant analysis made of the referencing of one of the demos on neilpatel.com, we noted a good performance of the score SEO global; with a number of quite interesting backlinks of 47557.
As always, perfection is not always the point. Here are some problems identified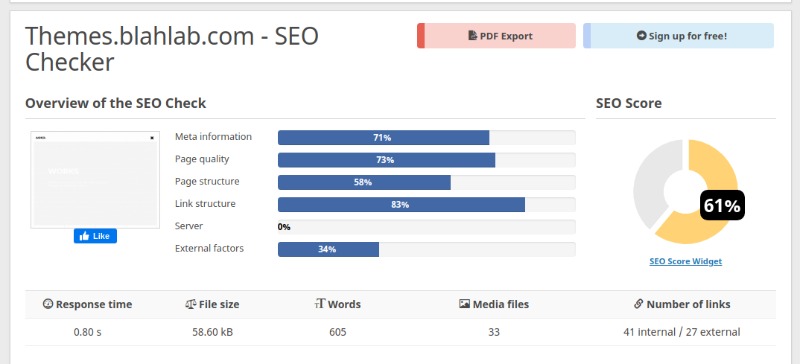 The lack of sitemap.xml to optimize interaction with bots. Sitemap.xml files can facilitate your chances of ranking by making your site easier to crawl by search engines. By creating a unified list of URLs that you would like to be indexed, the sitemap.xml file ensures that not only will your site be crawled properly but that it will be done quickly and more efficiently.  You can learn how to create sitemap.xml file.
The lack of a valid SSL certificate. These latter are digital certificates that enable an encrypted connection and authenticate a website. They provide your visitors with the reassurance that they will have a safe connection between your site and their device. You can learn how to do it here.
Customer Support Review
Unfortunately, customer service isn't provided by the development teams of the theme AOKO. Indeed, of the 157 comments listed, none of them got an answer. This means that if you agree to buy this theme, you'll have to maintain it yourself.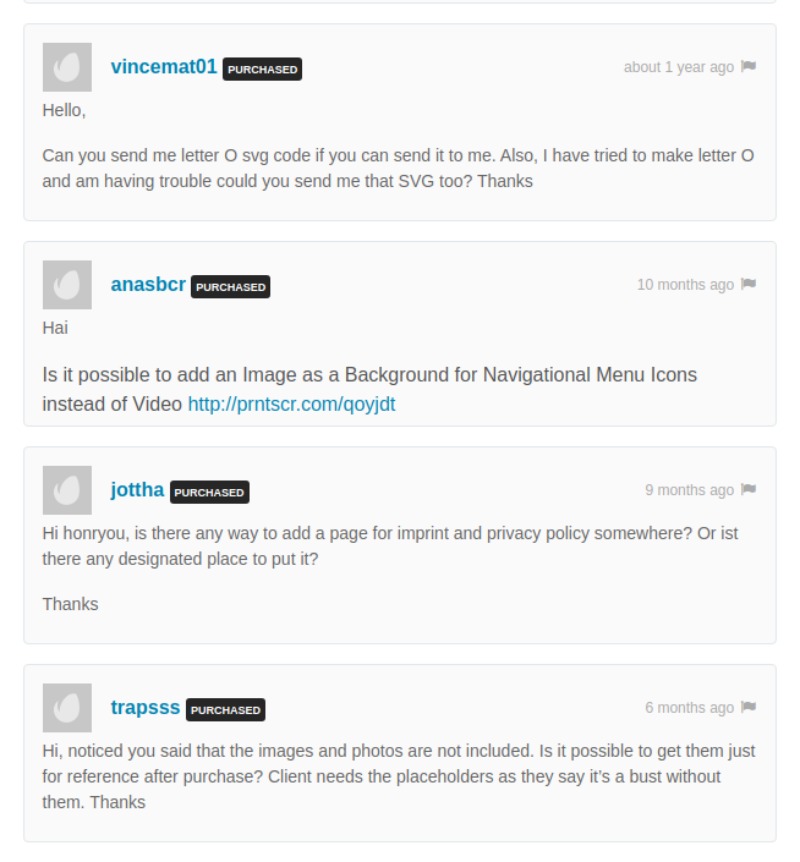 With this lack of support for customer concerns, the general appreciation of the theme is also very average or bad. In terms of opinion, for example, it is a rating of 2.5 stars that obtained the theme. And still, it is very far from reality, since the last update of the same theme dates back to April 2018. Supported Plugins
No plugin was mentioned as being supported by the theme. We assume that it is to each user after the purchase of his theme that he will test the compatibility of the plugin he wants to add to the theme.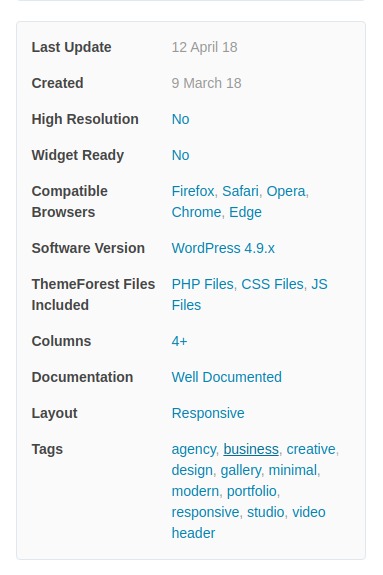 Summarize
In summary, we are in the presence of a template that has good features in terms of design and mobile compatibility but fishing with a complete lack of customer service. But the basis and even the essential for the customer is that he can find solutions through the development team in case of a problem. So, we don't recommend all novices and amateurs to acquire this template.