Who doesn't like fresh vegetables? I don't think you can find someone who wants to eat stale food. Wouldn't it be great if you could find those new grocery items or farm items on an excellent website at home? - If you have thought about these words and want to start a grocery, farm, healthy food store online, then today's review is for you.
Agrofields is a tremendous food-based WordPress theme where you can sell products with excellence in an effortless way. Agrofields is a WooCommerce based theme. Visual paraphernalia, prebuilt content templates, all useful plugins like Gutenberg, Slider Revolution, Layer Slider - all in this theme.
Agrofields is an SEO - friendly, responsive theme. It has WPML benefits. Let's take a look at more detailed reviews and see how helpful the theme is in creating a successful website.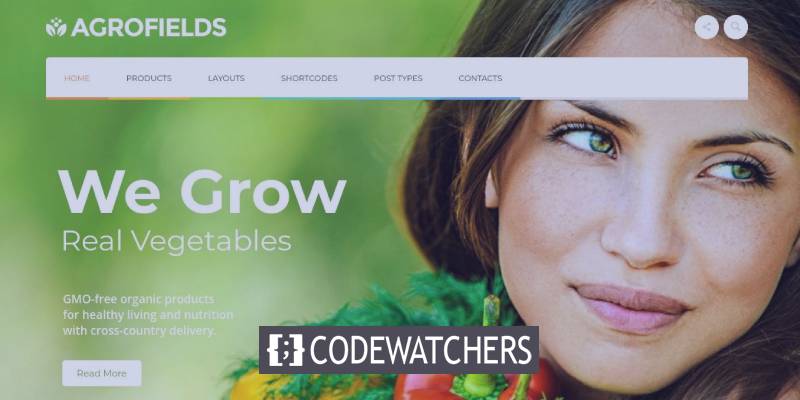 Feature List
Custom Admin panel
Valid CSS3 and HTML5
Helpful Customer support
Detailed Theme Knowledgebase
Custom Widgets
Layer Slider
Revolution Slider
Custom Form Builder Tool
99+ Custom Shortcodes
Custom Post Types
Google Fonts
Responsive Layout
Retina Ready Theme
Custom Page Backgrounds
Unlimited Menu Colors
WPML Support
Gutenberg Editor
SEO Optimized
WooCommerce Support
Plugin friendly
Mobile Compatibility
Mobile compatibility is a fundamental issue now. If you want to establish your brand online, you have to offer something like your competitors or more to your customers. Nowadays, a mobile-friendly website is a pervasive requirement. We check on mobile compatibility to see how a website can adapt to all sizes of screens.
Elementor Black Friday
Enjoy Amazing Deals Up to 50% Off
Start Now
The Agrofield theme has performed quite well on almost all devices. Sliders, photos, content block placements are all pretty signatures. However, the position of logos, search boxes, mega menus, and social buttons were not correct. The design would have been more beautiful if the logo was on the top and both sides of the mega menu and search box, respectively. It is becoming quite challenging to understand the white icon on a white background. No worries, you can solve this problem with a little CSS coding if you want. And since unlimited color support is provided with the theme, you can also change the background color.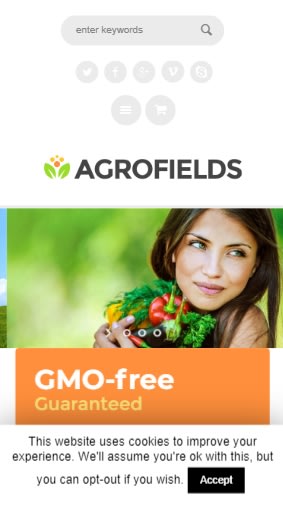 We have also confirmed through Google's Mobile Compatibility Test that the theme is a mobile-friendly theme.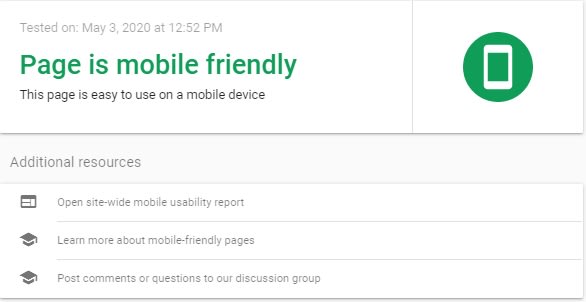 Design Review
Designing is the equivalent of website jewelry. Just as it is beautiful for a woman to be adorned with jewelry, so a website and if it has an attractive design, people prefer that site more. Studies have shown that 94% of people take 2 seconds to judge whether a site is beautiful, if it looks beautiful, they explore the site more or leave the site.
The Agrofield theme is quite beautiful in terms of design. Pages can be set up in different designs through different page options. There is a combination of minimal look throughout the whole theme. You can design each element as required through the custom admin section. The entire theme is gorgeously arranged effortlessly.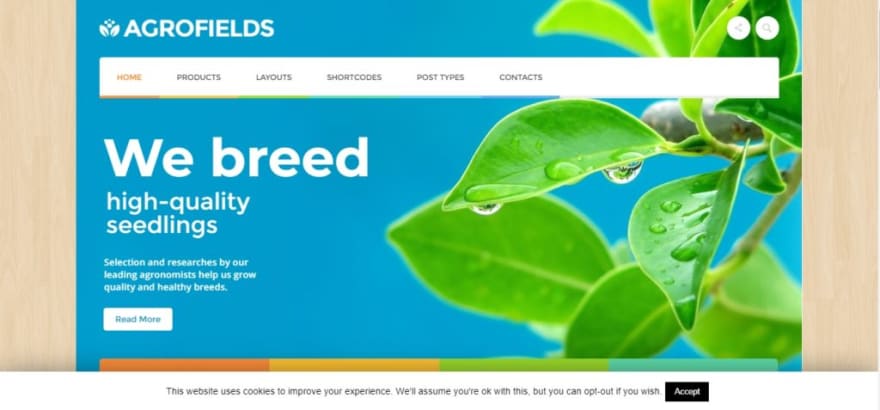 Speed Test Review
Many people do not want to take website loading speed as a compulsory requirement. But when 80 out of every 100 people visit any site, and if the loading speed is more than 5 seconds, they bounce the site and go away. In this age of speed, every website owner should understand that fast loading speed can significantly increase their site visitors. Google also considers website speed as one of the critical points in terms of website ranking.
We checked the full page loading speed of Agrofield in Pingdom, and the theme took 1.75 seconds to finish total loading, and the overall score is 78, which is quite commendable. We can do something more to make the loading speed of the theme faster. The theme has no scaled and optimized images, HTTP requests need to be minimized and also CSS and JavaScript minification required. Although it sounds hard to hear, you don't need to know any coding to do these things, and you can do these things very quickly with the W3 total cache plugin.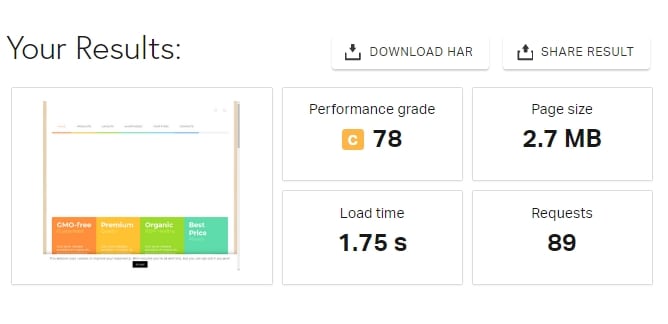 SEO Review
SEO is very important for the success of any website. Google values organic results more than paid search results rankings. Optimizing your business or personal website for searchability is key to your content management strategy. Whatever the type of your website, the site needs traffic for ranking, and there is no alternative to SEO if you want to generate that traffic.
In the SEO checker of the site of famous SEO specialist Neil Patel, we checked the SEO of the Agrofield theme, and it scored 84 out of 100, which is quite pleasing. The theme has more than four thousand backlinks, which are very helpful for site SEO. However, the theme has several shortcomings, such as meta description, keywords, SEO friendly URLs, image alt tags, etc. The Agrofields also uses inline CSS, which can adversely affect SEO. There is no reason to worry; to solve these problems, you have to use an SEO plugin, which will boost your site's SEO score and bring the site to the top of the list.
We have also checked whether Agrofields is compatible with Rich result, and it looks like it is while, there are some observations we need to share about.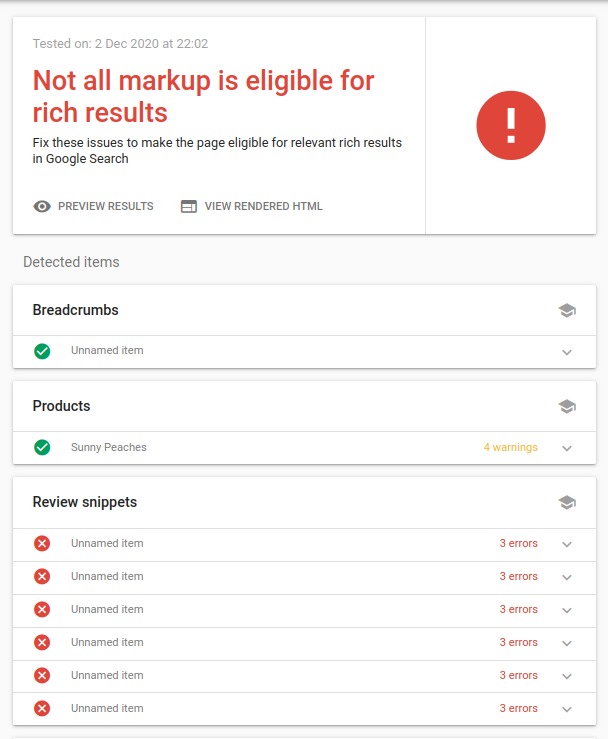 Base on our test, Agrofields offers 4 differents Rich Result which includes :
Breadcrumbs
Products
Review Snippets
However, we've noted the Review snippets is not correctly defined. This might then not appear on Google Search Result Page (SERP).
Customer Support Review
Customer service is one of the keys to success in any business. The CMS Master Team is responsible for supporting Agrofield. Surprisingly, the last customer comment was made a year ago, and since then, no one has commented on any issues.
But even after that, the theme has got quite a few subscribers, and they have given good reviews in the review section. Observing the comments, it is seen that the developers are supporting the customers with honesty and dedication.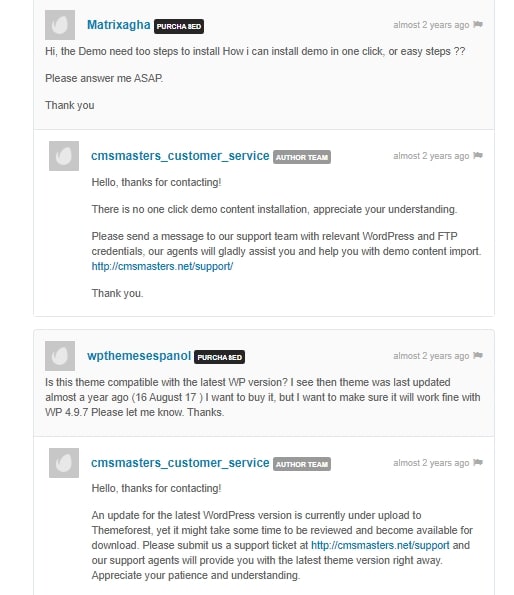 The average rating of the theme is 4.49. Almost everyone in the review section is praising for design, customization, support, features, flexibility. However, we have also seen some negative reviews.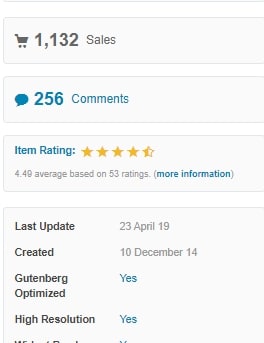 Supported Plugins
Many developers do not like the extra plugins needed with the WordPress theme, as it reduces the smoothness of the subject. Maybe the developers of Agrofield didn't add any plugin to the theme package except for Slider Revolution and Layer Slider with that in mind. However, the theme supports all types of plugins. If you want, you can add plugins from the plugin store as per your need.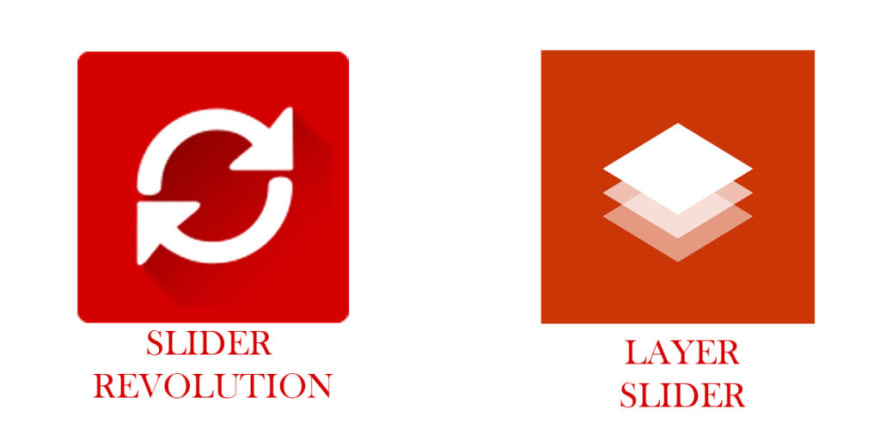 Summarize
Finally, Agrofield is an excellent theme for daily using websites. Reviewing the overall aspect, the features, and various functionalities of the theme can take the theme to another height. If you have the ability to apply the theme by working on the issues mentioned in the review and the way to solve it, you must keep the theme in mind at least once.