We see millions of communities on the internet every day that are created with a membership system. It is even one of the things that makes the most on the web. It could be for a community for an online course, blog, magazine, etc. Do you also want to create your own? We have discovered for you "Aardvark", a membership WordPress theme adapted for the creation of community websites. We could see that this theme has an attractive membership system for its members. We will study it in detail during this review to give you a more informed opinion.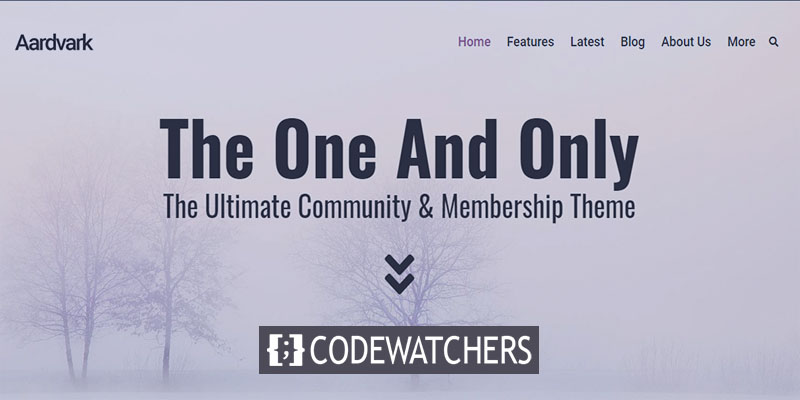 Feature List
BuddyPress compatible
WooCommerce supported
Multiple blog options
SEO Optimized
Mobile-friendly and Retina ready
Add reviews/ratings support
Ajax pagination
Custom pricing tables
Social login support
Social share options
Mobile Compatibility
Let's start our review with mobile compatibility. It must be said that most of the traffic on the internet comes from mobile devices. It is therefore imperative for any site that wants to be popular to be accessible on smartphones and tablets.
The result below shows us that Aardvark is fully responsive and Retina ready.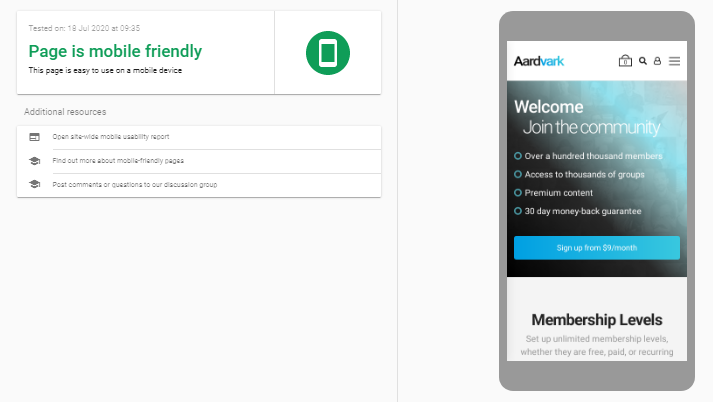 This WordPress theme perfectly fits all devices, whatever the screen size. For small screens, for example, The large elements we saw on the desktop version has been correctly hidden or converted to ease as much as possible the navigation on mobile.
DIVI SUMMER SALE Once per year you can get Divi at a special price with 20% discount, and it will only be available for a few days. Don't miss out!
Download Divi
Additionally, we liked the hidden menu icon discreetly inset on the right that reveals the menu on the left. It's pretty stylish. And this icon has the advantage of being fixed. So, no matter where you are on the page, it's very easy to access it. This is an important element because it easily navigates your users.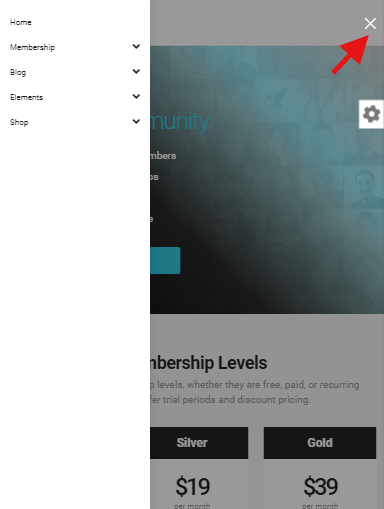 Design Review
Aardvark offers several pre-built demos to its users. We are particularly interested in one of them for this part of our design review. Just take a look at this design to find the community aspect of the site. The featured image was well chosen and the site's colors blend very well with it and the other images.
If you want to create a community, charge for membership access, and sell online courses this WordPress theme is perfect for you.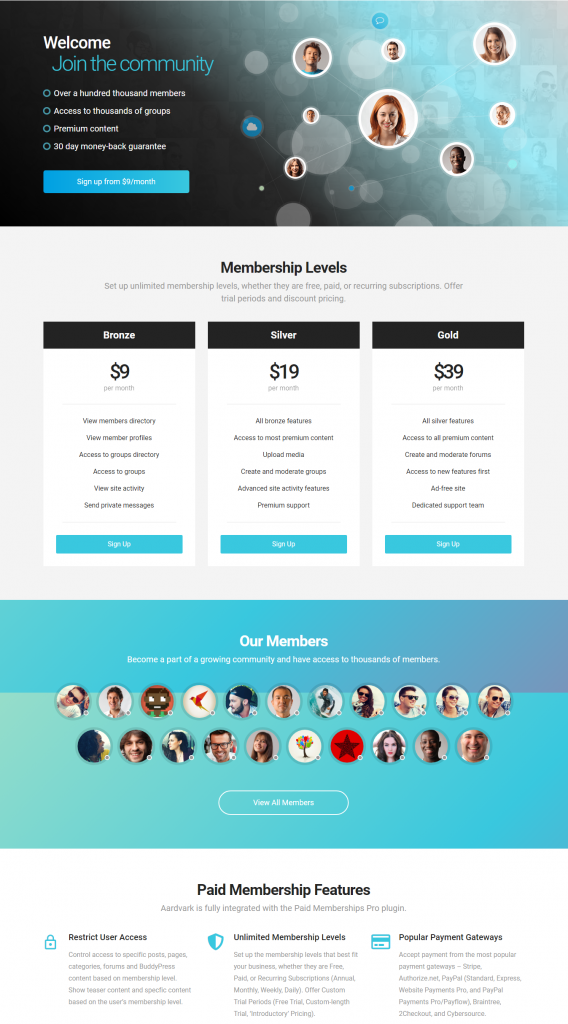 As you can see, the design itself is quite simple, but it lacks nothing. We find everything that is necessary to make an attractive website. You have a fixed header and a "Back to top" button that will facilitate navigation for your users.
This WordPress theme also provides you with 200+ theme options to easily create a great looking site to meet your specific needs without ever touching a piece of code.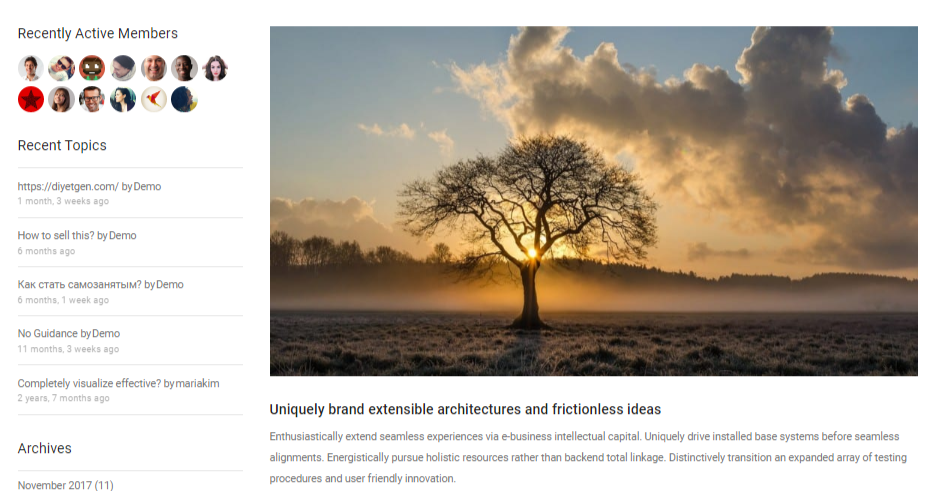 Speed Test Review
As for speed, it is preferable that it be around 3 seconds at most so as not to negatively affect the user experience. We trusted our GTmetrix reference program to perform this test on Aardvark.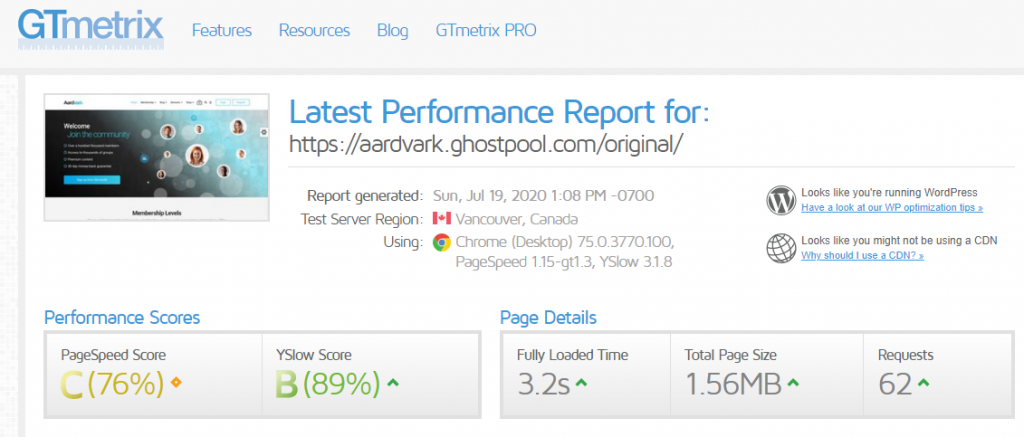 With an average time of 3.2 seconds, our WP theme is barely at an acceptable level. This is a significant plus for your site as there will not be much to do.
However, special attention should be paid to the images. These are the ones that usually affect the speed of a website the most. It is essential to integrate scaled images. You can also take the time to optimize your images before adding them.
SEO Review
SEO is a fairly delicate criterion for the success of a site. Here it is not the appreciation of users that should be wary, but that of search engines like Google. A poorly referenced website will not rank well in search results and will, therefore, have little visibility with users.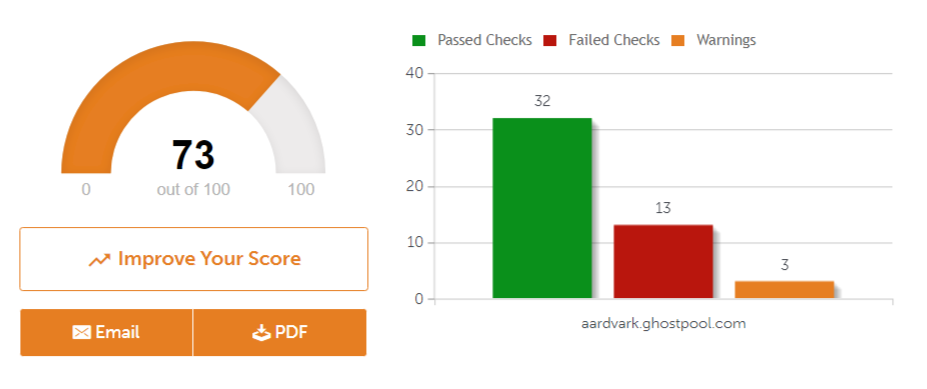 The SEO Site Checkup site gives an SEO score of 73/100 to the WP theme Aardvark. It's not a bad score. In fact, it can even be considered a good score since the test was done on a demo and not a full site. This is why the few errors found were mostly quite basic and could be easily corrected. This augurs interesting perspectives for your future website.
And it doesn't end there. Aardvark is a WordPress theme that supports Rich Results. So whether it is Google or any search engine, this feature will allow your content to be particularly highlighted in search results.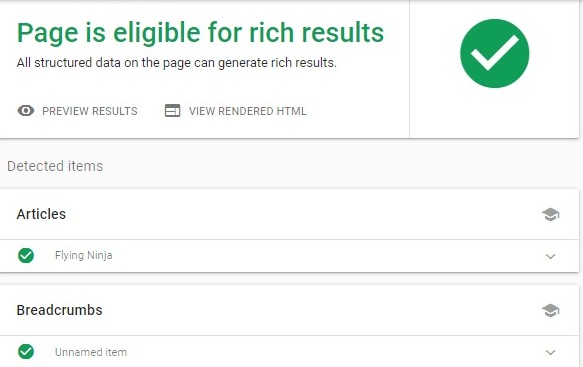 Customer Support Review
We took a look at the user support provided by the team behind Aardvark. And the least we can say is that they know what they're doing. We are dealing with a very experienced, professional, and dynamic team. We were really surprised by the quality of the service.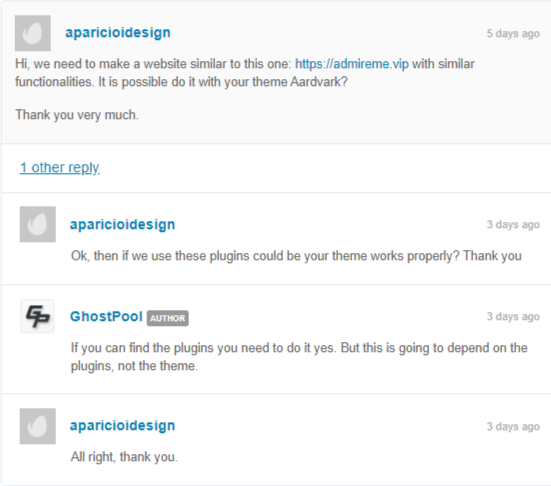 As you can see, the issues are taken care of very quickly and handled in real-time. We can feel the professionalism and also courtesy in the responses. Several customers have not failed to share their enthusiasm and satisfaction at this level.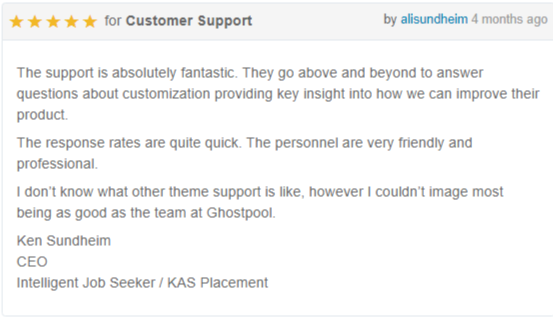 On the other hand, this WordPress theme is regularly updated. With regard to the last update which dates from a few days, we note that the author pays constant attention to his product and this is a very good point.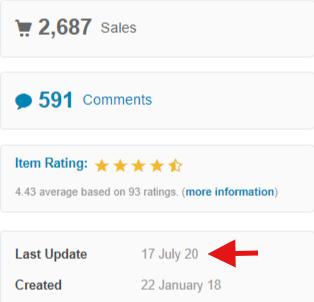 Supported Plugins
One of the great strengths of this WordPress theme is that it is compatible with a perfect WordPress plugin for community sites namely BuddyPress. The latter offers very interesting features: Unique design, masonry member/group display, mobile device friendly, notifications tab, members statistics, members/groups shortcodes.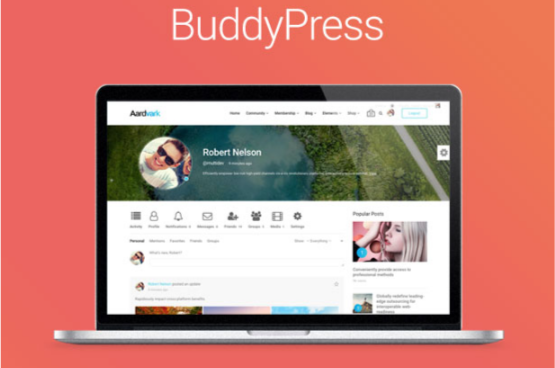 Apart from BuddyPress we also find WooCommerce, WPBakery Page Builder, Paid Memberships Pro, Yoast SEO, and many others.
Summarize
In the end, it is clear that Aardvark is a WordPress theme perfectly developed for community and membership sites. The design puts the theme well forward and its responsive function makes it suitable for all types of devices (mobile and desktops). Aardvark is SEO optimized and provides you with customer support which has not failed to attract our attention due to its quality. It is with great pleasure that we recommend this membership theme.