Today we are interested in engineers, maintainers, at least those who are involved in the field of construction and building. We will study a theme developed to create sites that highlight this type of business. It's Koncrete. It is a theme created in May 2019, but it is already talked about despite it being quite recent. It is fast becoming one of the references for the creation of construction and building websites. In this article, we will see in detail what Koncrete has in his stomach, and if he deserves the praise that has been given to him so far.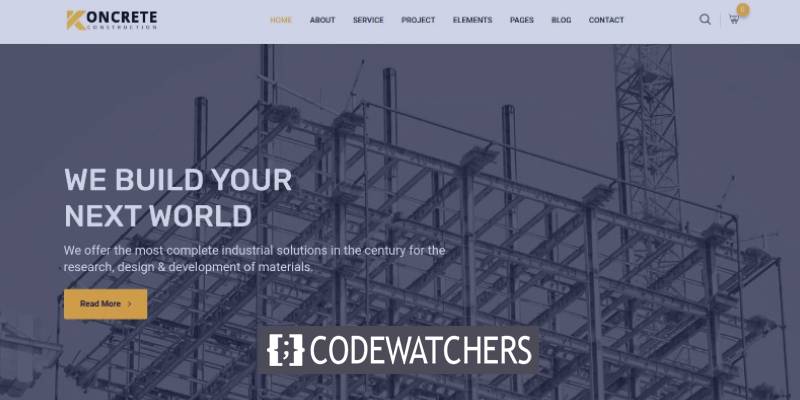 Feature List
Based on Bootstrap 4
Responsive & Mobile Friendly.
SEO Friendly
Fully Responsive Layout
Unlimited Color Combinations
Clean, Trending and Modern Design
One Click Demo Importer
Child Theme Included
WPML Translation Ready
Quick & Faster Support
Mobile Compatibility
The digital era is marked by the predominant use of mobile devices (smartphones, tablets). Today you can work and earn a living without having to sit in front of a desk with these tools.
The author of Koncrete has understood this very well by developing a mobile version of his theme to the standard required. We find a fluid and beautiful platform, with well-organized content elements. The content is very rich but this does not affect the loading speed of the site. It feels as comfortable as on mobile devices.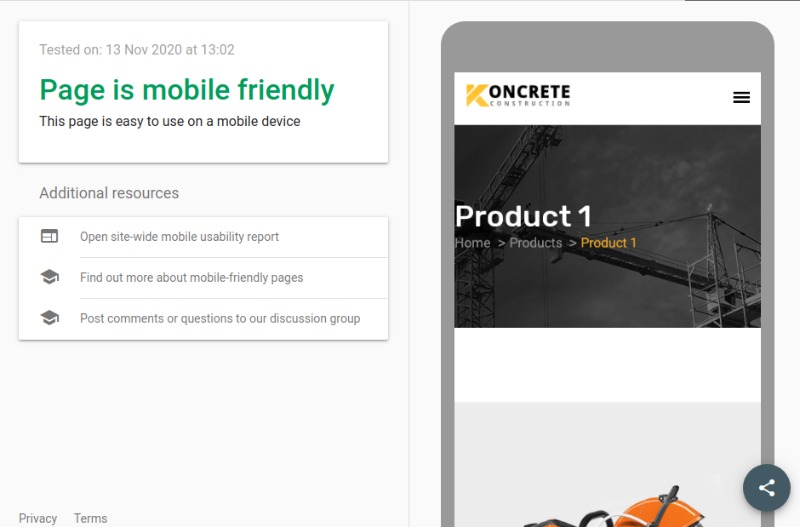 We also find a professional header and not too invasive, with a discreet hidden menu. Similarly, speaking of discretion, we appreciate the "Back to header" icon. It is original and its transparent side ensures that it does not interfere with the content of the site. It is well thought out!
Create Amazing Websites
With the best free page builder Elementor
Start Now
We tested the theme on even smaller screens and it fits comfortably, no problem.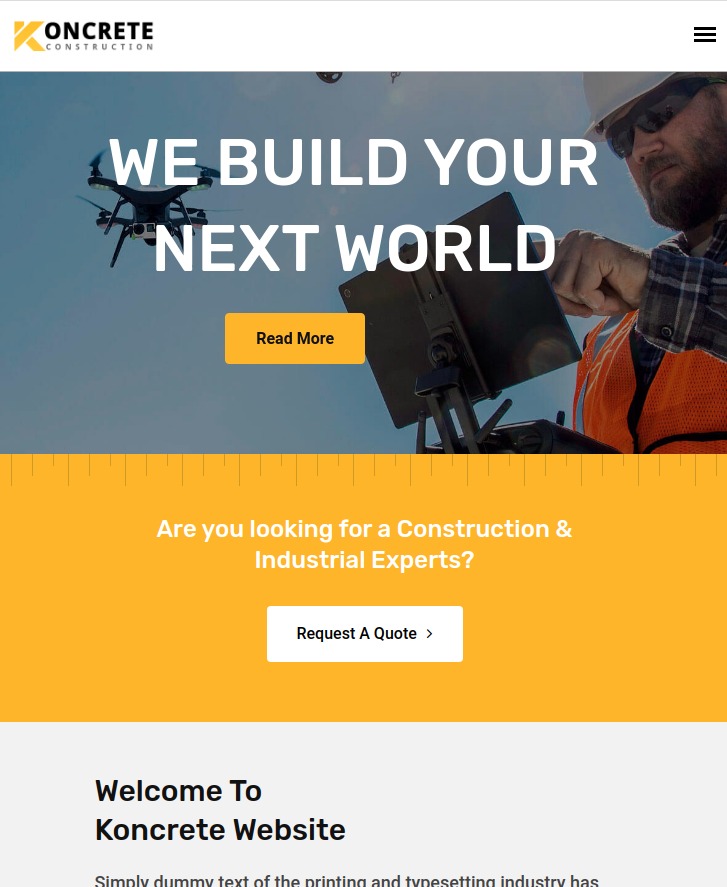 Design Review
We explored the Koncrete theme from start to finish. We have a neat design, very worked and above all modern. The choice of colors is just perfect, the mix fits very well with the niche of the theme.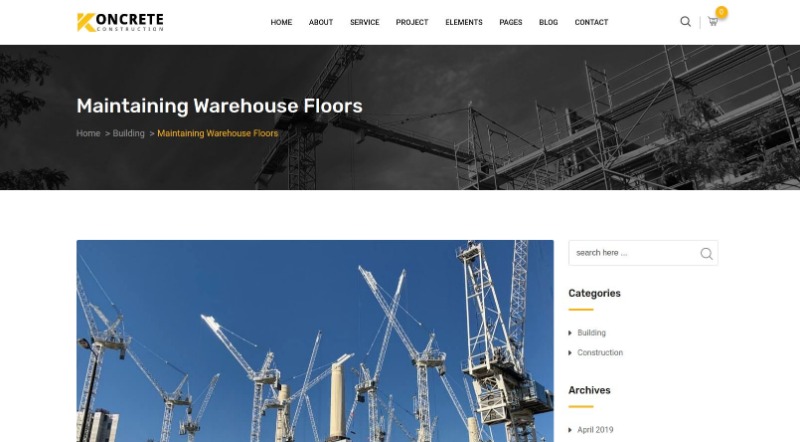 The theme comes with 06 premade home pages, 03 about pages, 03 service pages, 03 project pages, and 02 blog pages. The characters chosen, the animations, the images, the organization of the content, everything is developed so that you enjoy browsing. In fact, someone could use the theme as it is for their site without modifying much, it is so well done.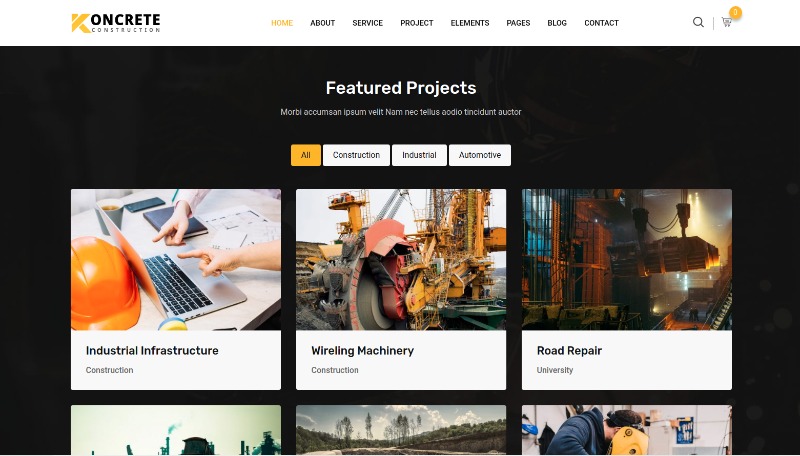 Speed Test Review
Although Koncrete's design is very good, it is not enough to recommend it with your eyes closed. The speed of loading is an equally important factor for the conversion of potential prospects. After 3 seconds, most users lose the urge to stay on a site or even return.
According to our test, the Koncrete theme has an average speed of 2.66 s. This earned him the not very satisfactory grade from C. The main cause of this poor performance was the excessive number of HTTP requests.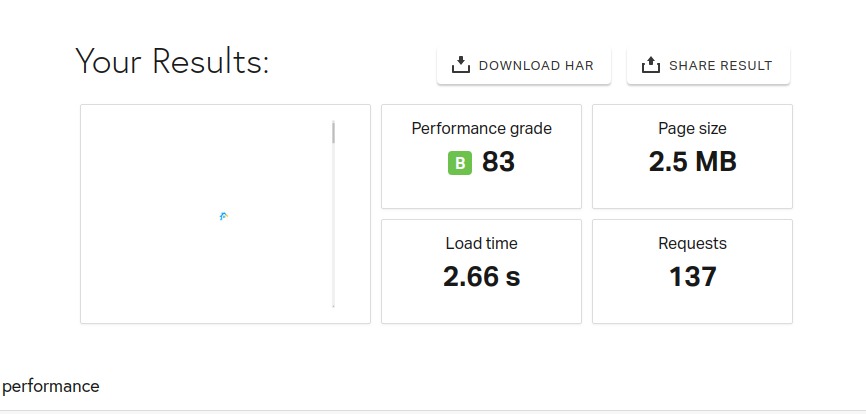 Fortunately for you, there is a way to correct this problem, in particular by reducing the number of components on the page. Decreasing the number of components on a page reduces the number of HTTP requests required to render the page, resulting in faster page loads. Some ways to reduce the number of components include: combine files, combine multiple scripts into one script, combine multiple CSS files into one style sheet, and use CSS Sprites and image maps.
SEO Review
A very good SEO score! This is what emerged from the test that we performed on Koncrete. This means that you no longer need to make huge configurations in order to optimize your site thanks to this theme. And it must be said that this score can be improved just by correcting the small anomalies here and there.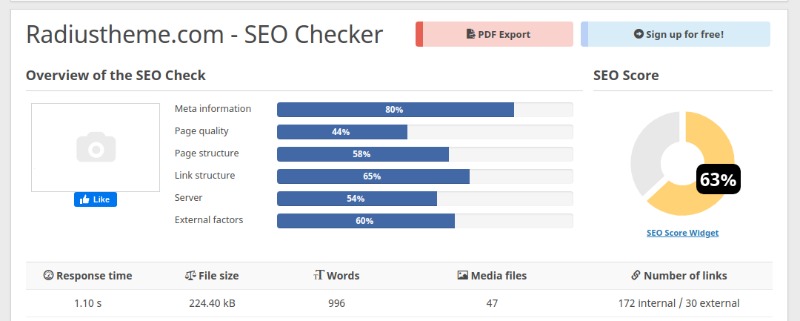 We rescence for example about 21 pages which have a low word count. The solution is simple isn't it … Add more content to your page so that it isn't considered thin content and has a better chance of ranking. In general the average web page that ranks on page 1 of Google contains 2200 words.
Another problem that affects the referencing of this theme is the absence of a sitemap.xml file which has the role of optimizing interaction with bots. Here is a very interesting article to learn how to quickly create a sitemap file.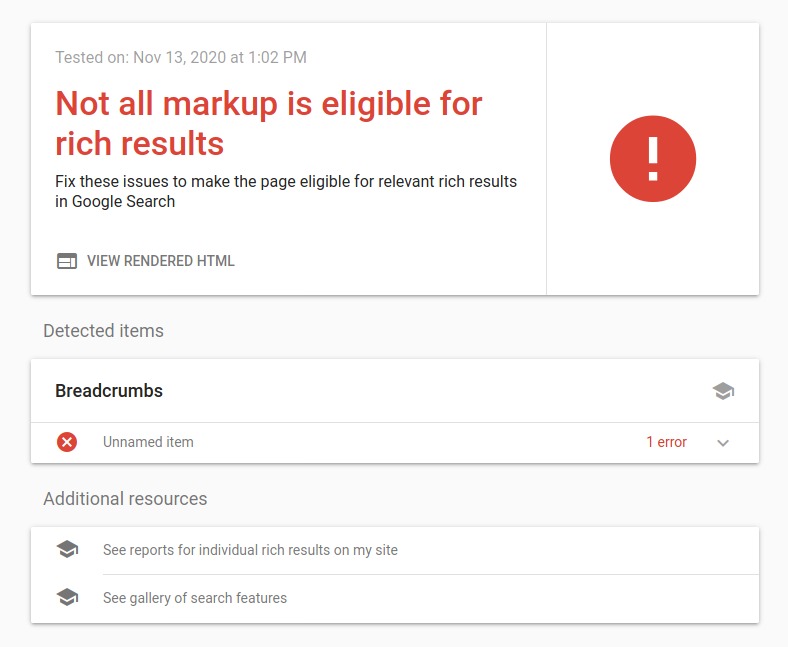 We have also checked whether Koncrete support rich results. It appears that not all markup is eligible for Rich Results. This implies that some of your information might not displays on Google as a rich result.
Customer Support Review
From what we could see the theme is quite appreciated for the assistance that the author brings to his customers. It must be said that the response times are quite good, then we have responses are courteous and uplifting. The emphasis is really on being in the service of customers. So do not be afraid to buy this theme because you are sure to be well taken care of.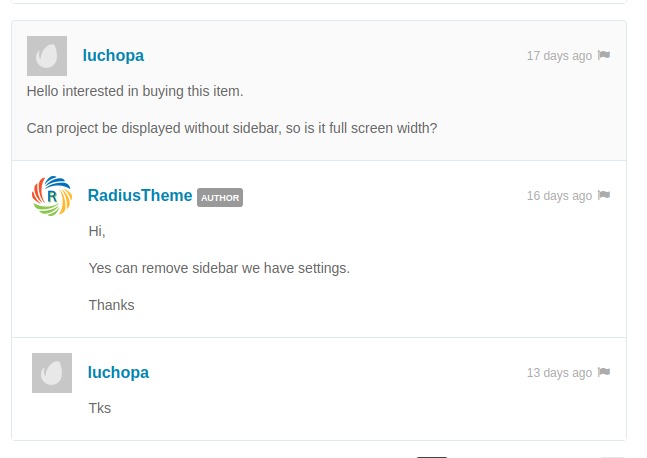 User ratings on the topic clearly reflect the quality of this service.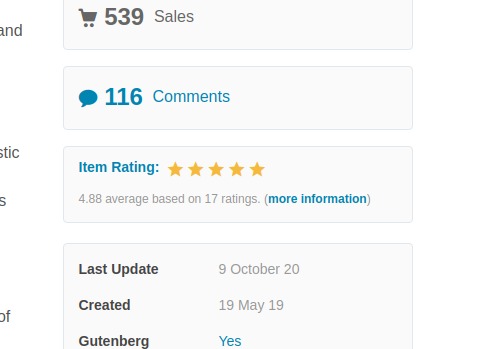 Supported Plugins
Koncrete comes with the Elementor page builder as well as compatibility with Gutenberg block editor. It is also compatible with WPML so that it is translation ready. To these plugins, we can add Bootstrap, or Yoast SEO for SEO optimization.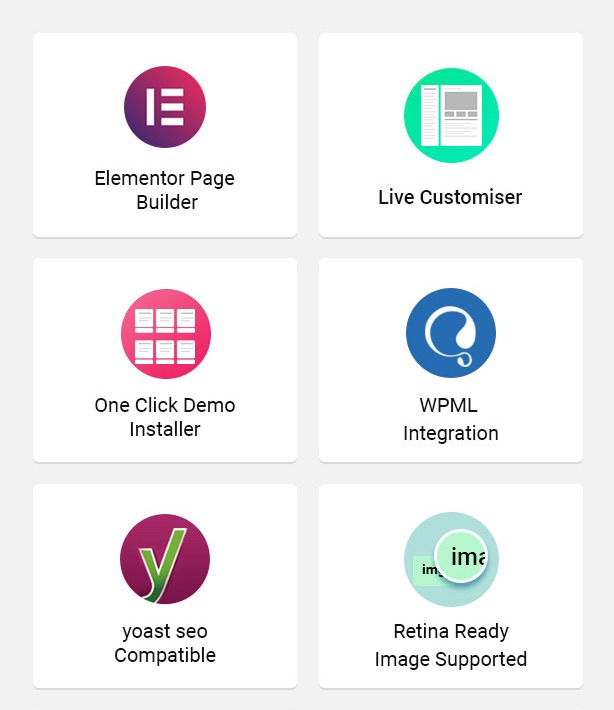 Summarize
To conclude, the Koncrete theme has strong advantages in its favor. The most significant here are its modern and professional design, as well as quality custom support. Only these assets are enough to make it a very good theme that we recommend without hesitation. Small speed issues can easily be handled as shown above. If you want to build a construction site or something like that, then Koncrete is the theme for you.