Hello! Today we are interested in a multipurpose theme perfect for any type of structure (Agency, Consultancy, Corporate, Industries, Small Business and any types of Firm). BeGlide has various templates for home pages available, making everyone find what suits their needs the best. Which means it has to be very creative in terms of design and customization options. Either way, we'll go into all of this in detail during this article.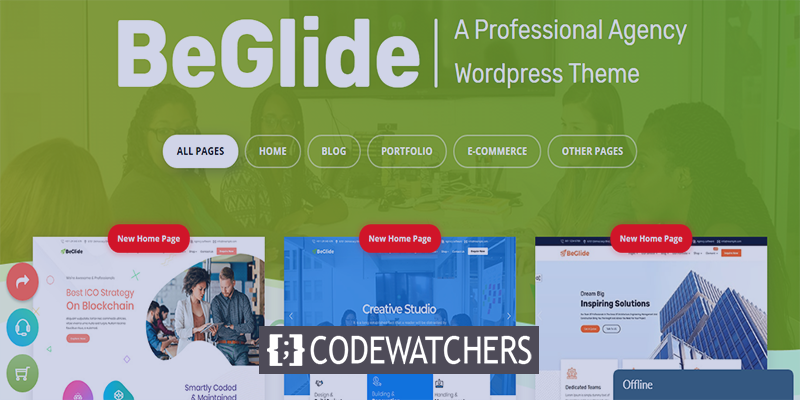 Feature List
Crafted with latest Bootstrap 4, CSS4, HTML 6
WPML support
Modern and responsive on all devices
25 pages including 2 eye-catching Home Page Layouts
1 click demo installation
100% compatible with WooCommerce
SEO friendly
Easily customizable with 100+ styles
Full integrated Slider Revolution
ReCaptcha option integrated
Mobile Compatibility
Any site that claims to be popular today must be accessible on mobile devices. Most people work or play with a smartphone or tablet. It would therefore, be a mistake to ignore this fact. BeGlide has taken this into account in any case.
We did our tests on one of the available demos, and we find it rather classy. First, the header is simple and well designed; without superfluous information, just the necessary. There is a hidden menu that opens in a stylish and not too complicated way either. Browsing the home page is a real pleasure. content adapts very well to the screen size (from the largest to the smallest).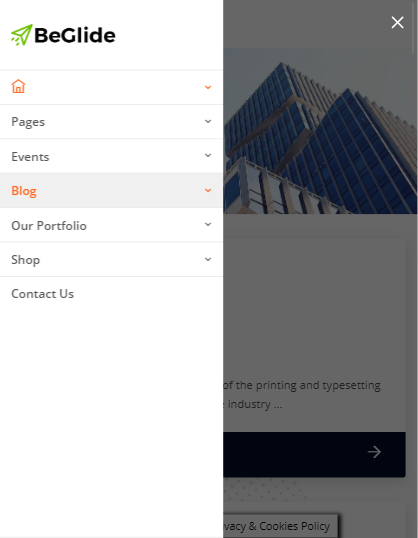 We also flew over other pages of the demo and everything is also perfect there. The page dedicated to the Blog for example is displayed correctly on mobile devices. The options available on desktop remains available, despite the fact that the screen can be very small.
Create Amazing Websites
With the best free page builder Elementor
Start Now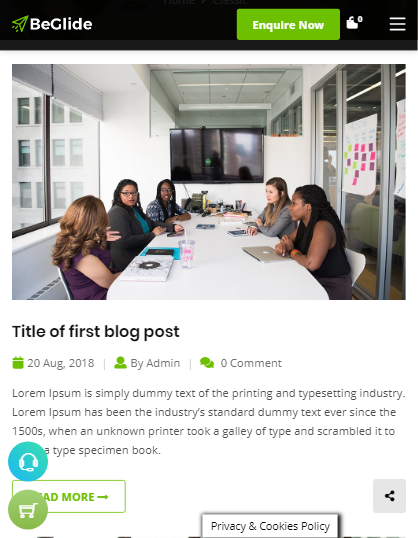 Design Review
Design is what highlights the creativity of an author. Everything is taken into account to express what he had in mind: the choice of colors and their mixing, the images, the animations, the backgrounds, etc.
BeGlide, which aims to be a creative and multi-layered theme, must be able to satisfy a fairly demanding type of clientele. Already the author offers us several home pages that each corresponds to a targeted niche. This shows that he is fairly confident in his design skills. From what we've learned, He tried to match its design and performance with its Title "BeGlide". And it's pretty well done!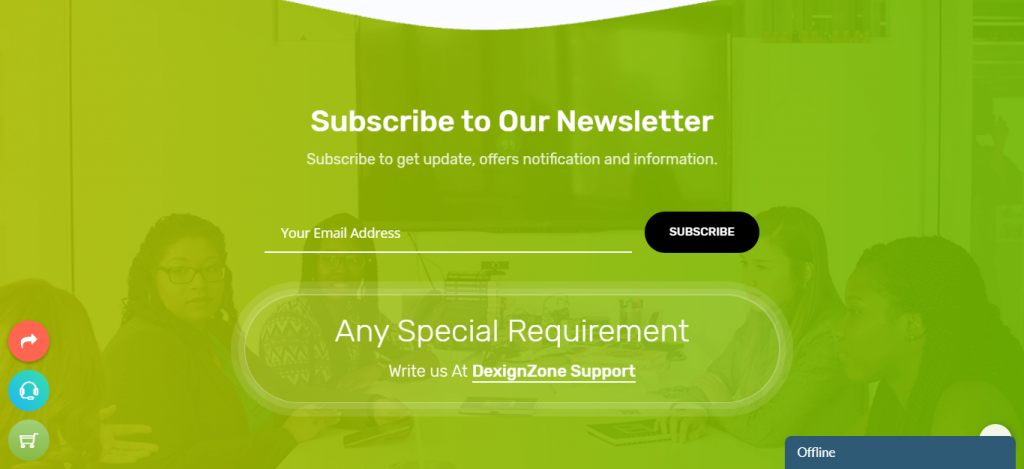 Speed Test Review
The speed test is very important because the loading speed of a site can have a significant impact on the user experience. We used the Pingdom Website Speed Test tool to assess the BeGlide theme, and the result is rather average. A grade of C was awarded to him due to the large number of HTTP requests and other problems related to the lack of Cache.
It must still be said, with a loading speed of 9.39s, we are well over the required standards (on average 3s). Which is likely to negatively influence the user experience. We advise you if you want to use this theme to make certain adjustments such as replacing existing images with others that are much lighter.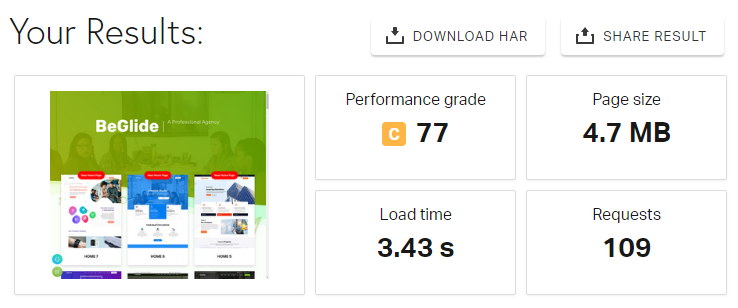 SEO Review
We are now going to focus on SEO. It must be said that an optimized site ensures good support by Google engine robots and therefore enhancement on search engines.
BeGlide, according to our test, has a fairly average SEO score, but still above the average. Not bad! We have identified a few problems that negatively affect this score and that you can correct. For example, the site does not have a sitemap file. Site maps can help robots crawl your content more thoroughly and faster. You can read more about Google's guidelines for implementing the sitemap protocol here.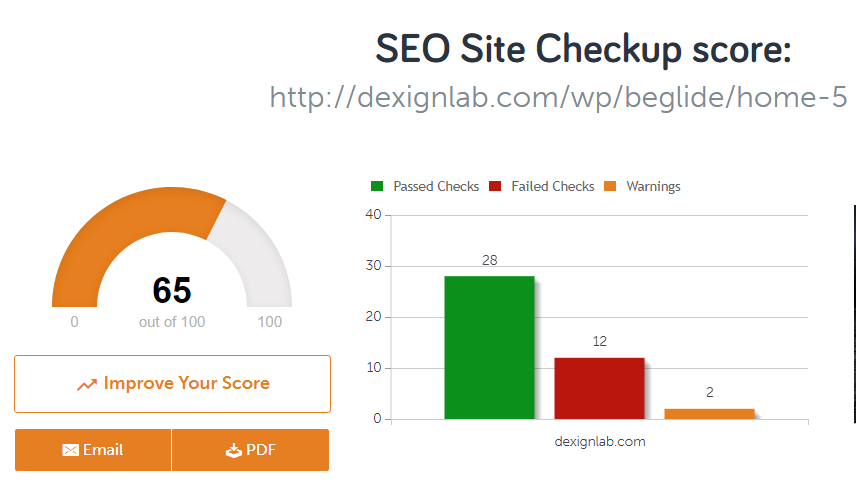 You can also use a better Seo analysis tool for more reliable rendering. We advise you, in this case, Yoast SEO.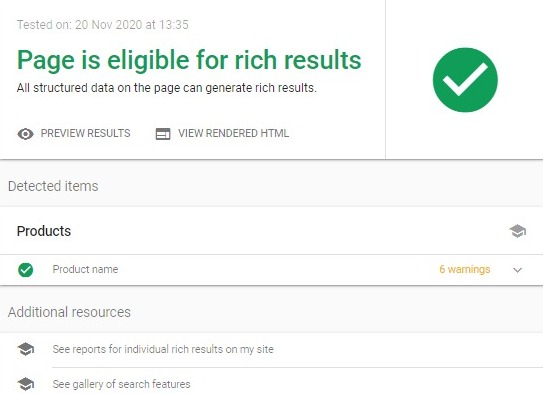 According to the above test, BeGlide is eligible for rich results. This helps improve the visibility of a site's pages by providing users with additional information besides links in search results. In fact, Internet users are more attracted by enriched descriptions, sometimes with visual elements or customer reviews, than by a simple link.
Customer Support Review
No matter the intrinsic qualities or flaws of a theme, with good customer support, we can improve or correct the user experience. It is therefore a very important element that should never be overlooked.
The author of BeGlide has well understood this. This is why a provides its users with prompt and quality assistance. Even in cases that are not always obvious, the team knows how to be humble and courteous in order to put the client at ease.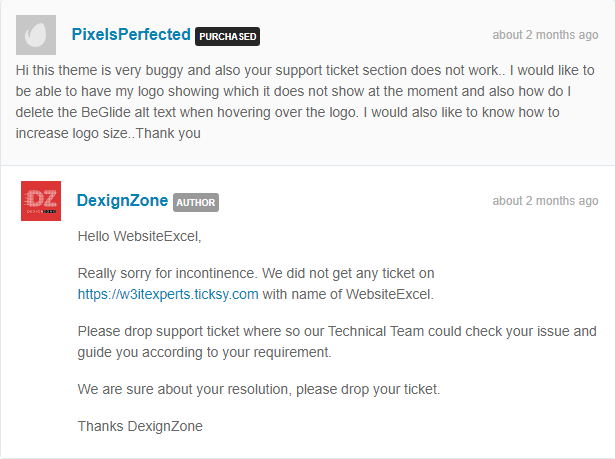 We have hardly seen any customers complain about the feedback that was offered to them. On the contrary, some express their great satisfaction for the efficient service.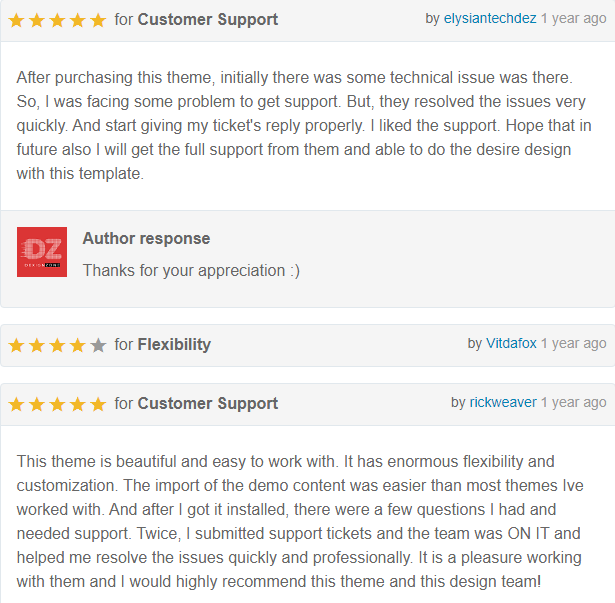 Supported Plugins
Among the most important plugins, we can mention WPLM, WooCommerce, Revolution Slider, Contact Form 7, MailChimp, KingComposer, etc.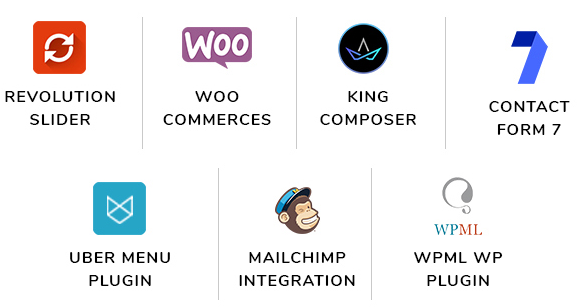 Summarize
So BeGlide, what did we think about that ? well not bad at all! We can recommend it to you without any problem. Admittedly it is not perfect, but we think that you can benefit a lot from it especially with the adjustments that we have given you throughout the article.