When displaying photos and images from your accounts on your website, Instagram may be a fantastic source of content. Adding that content to your website has never been simpler than it is right now, due to these WordPress Instagram plugins.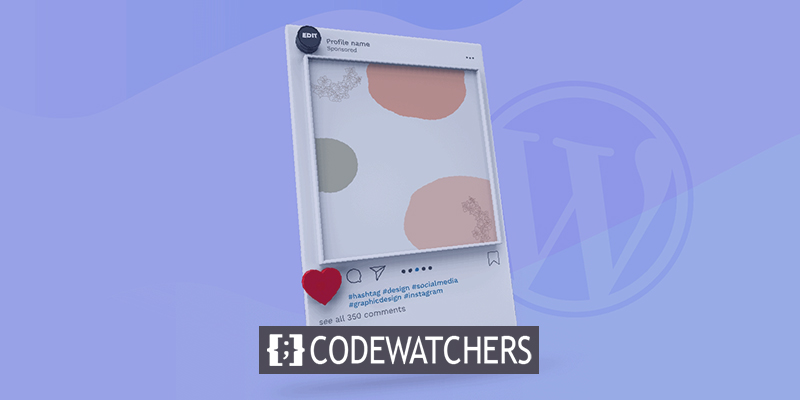 The WordPress plugins in this list, both free and paid, all make it simple to add images from your Instagram account to your website. You can select which of your accounts to import photos from, how many things to import, and a few other variables while configuring the plugin. After that, you can use a widget to show the Instagram photo feeds in your site's sidebar or footer or insert them into your articles and pages.
However, you may accomplish a lot more if you upgrade to one of the premium WordPress Instagram plugins listed here. When choosing which photographs to publish on your site, you can make use of more filters with a premium tool.
The premium plugins also give you many more options for how the content from Instagram is displayed on your site for a very little financial outlay. The live demos on the plugin pages usually allow you to see these display and presentation settings in action.
7 Best Instagram Plugins For WordPress
We've chosen the top Instagram plugins for WordPress in this article to help you grow your audience and improve interaction.
Instagram Feed Pro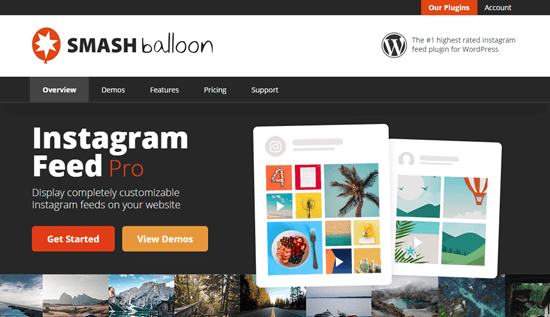 The top Instagram feed plugin available is Instagram Feed Pro from Smash Balloon. The plugin enables the creation of personalized Instagram photo feeds on over 1.3 million websites. The plugin has a free version that makes it simple to design a unique Instagram social photo feed.
There are many built-in features in the free version, but you can upgrade to the Pro edition to access more features, including different layout options, including masonry grid, horizontal layout, carousel, and more. Additionally, you may use the Pro version to display numerous Instagram feeds from various sources, such as feeds for hashtags, on your website. Additionally, it offers a lightbox popup option with built-in social sharing buttons and allows you to create shoppable feeds. Using the block editor or a sidebar widget, you can quickly include your Instagram feed into any post or page. The plugin introduces Instagram stories to your WordPress site and supports them as well.
The smart feed cache and backup features of Smash Balloon's Instagram plugin are by far its best features. This enables you to display Instagram photographs on your site without making it slower, and your photos will still be visible even if the Instagram API is unavailable (which is a huge benefit).
Key Features
Super Easy to setup
Completely customizable
Reliable & Responsive
Data tables
Visual Moderation
Optimized Images
Page Speed optimized
Highlight Specific Posts
RafflePress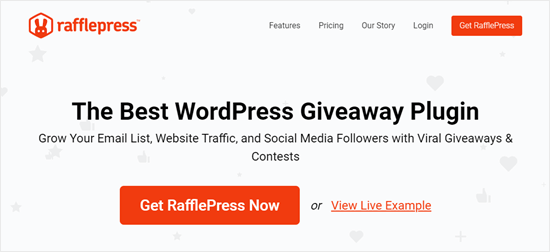 A WordPress plugin for giveaways and rewards is called RafflePress. It can be synced with Instagram so that you can gain more followers.
It's really simple to set up a contest with RafflePress that invites your visitors to perform certain actions on Instagram. That could entail looking at one of your Instagram posts or visiting your Instagram profile.
RafflePress can, of course, also be used to persuade users to take other actions.
For instance, you could hold a RafflePress giveaway or competition for your Instagram followers, requiring them to go to a particular website page. Even better, you may ask them to subscribe to your email list in order to enter.
The most feature-rich giveaway and contest plugin for WordPress, RafflePress, is very easy to use. To get started, you can test the RafflePress plugin's free edition.
Key Features
1 Click Entry
Fraud Detection
Drag & Drop Builder
CRM Integrations
Viral Giveaway Templates
Viral Sharing
Tracking and Retargeting
Responsive Design
Uncanny Automator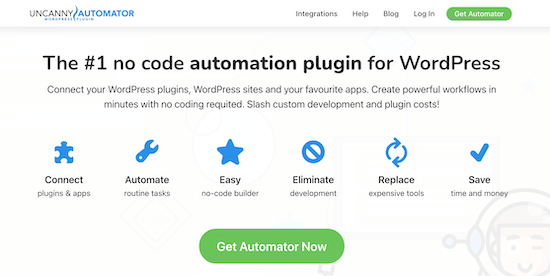 The most popular WordPress automation plugin is Uncanny Automator. It enables you to develop automated workflows without writing any code by integrating your WordPress website with hundreds of other applications. Their Instagram integration enables you to generate ideas automatically, such as, when a blog article is published, share a fresh photo to Instagram. Encourage customers to automatically upload a congrats photo to Instagram after finishing an online course. Allow customers to receive greater savings by sharing their purchases from your online business on Instagram. Publish a picture when a form is filled out automatically, among other things.
The nicest aspect is that there is a free version of Uncanny Automator that works well enough for most little websites. This plugin, in our opinion, ought to be installed on every website.
Key Features
Connect 100+ plugins & apps
Full meta support
Share posts on social media
Delay & schedule automation
Eliminate custom development
Easy dynamic content
Revive Old Posts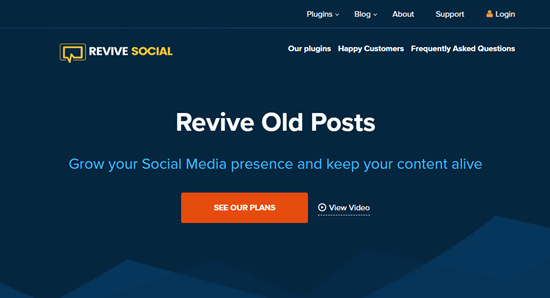 Revive Old Posts is a plugin for social media scheduling. It makes it simple to publish both fresh and old content on social media platforms like Instagram. For your social media updates, you can create a personalized schedule.
You can exclude particular categories or tags from your blog's content if you don't want to broadcast all of your entries, or you can define a date range. Additionally, you can share images from your media library on Instagram with this plugin. Additionally, you may add unique UTM tags to your Instagram posts and share brand-new posts as soon as they are published. There is a free version of the plugin as well, but you can only share material on Twitter and Facebook pages with it.
Key Features
Share To Social Platforms
Full Control Over Social Shares
Hashtags From Tags Or Categories
Track Your Clicks
Share Message Variations
Share Your Posts More Than Once
Share Posts On Publish
Filter Tags & Categories Per Account
Envira Gallary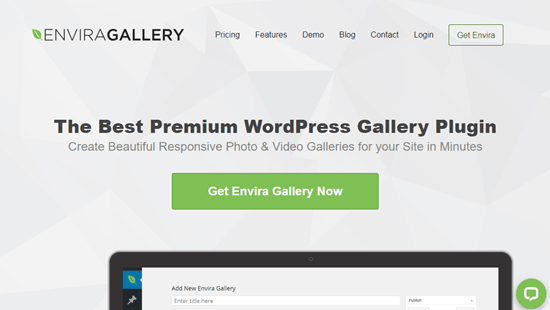 A quick and simple-to-use WordPress photo gallery plugin is called Envira Gallery. With features like albums, lightbox popups, pagination, tagging, and more, it enables you to create sophisticated photo and video galleries in WordPress. Envira has an Instagram Addon that enables you to upload your Instagram photos with your existing photo galleries in WordPress. Your choice as to whether you want the photographs to link to your Instagram posts or be shown on your blog in a lightbox is entirely up to you.
Key Features
Drag & Drop Builder
Gallery Templates
Mobile Friendly UI
Albums & Tags
Social Media Integration
Ecommerce Store
Watermark & Protection
Slideshow & Fullscreen
Deeplinking & Pagination
Video Support
Soliloquy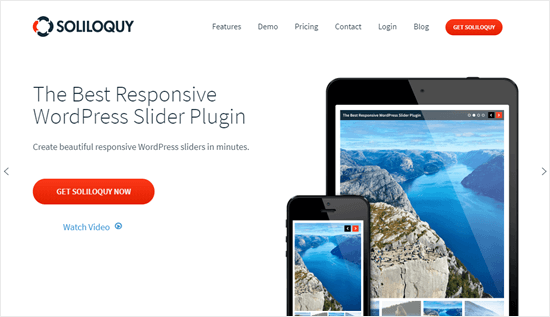 You can make responsive photo and video sliders with Soliloquy, a very user-friendly WordPress slider plugin. It includes a dynamic slider add-on that enables you to combine Instagram photographs, featured blog post thumbnails, customer reviews, and other elements into a single slider. You can choose precisely the Instagram content you wish to include in your slider. You may, for instance, only include images with particular tags. You can alter a variety of parameters to complement the design of your website, including the pace of your sliders.
Key Features
Drag & Drop Builder
Pre-Built Templates
Mobile Friendly UI
Ecommerce Store
Featured Content
Lightbox Integration
Dynamic Sliders
Image Protection Policy
Enjoy Plugin for Instagram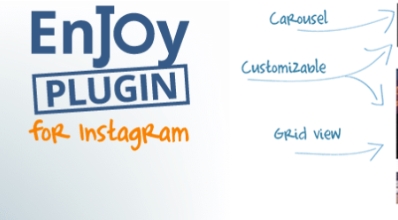 You have a good selection of settings with Enjoy Instagram for how Instagram material is displayed on your WordPress website.
Enjoy Instagram makes sure you can get your social media feed integration working the way you want it to with photo grid and carousel settings, as well as the capability to import information from your accounts and hashtags. Additionally, you have the choice of displaying the feeds on your website via the sidebar widget or shortcodes. This makes it simple for you to add a content feed to your posts and pages.
Enjoy Instagram also doesn't fall short in terms of how your images are presented. You may enable the lightbox effect for your Instagram photographs in addition to grids and carousel modes, allowing viewers to view larger versions of your content.
By clicking the demo links on the plugin page, you may learn more about what Enjoy Instagram is capable of.
Key Features
Display Instagram feed
Instagram Widget
Navigation in Carousel
One-click set up
Hashtag-based Insta feed
Instagram Carousel feed
Lightbox Integration
FREE Lifetime Updates
Wrapping Up
Social networking is an effective strategy for increasing brand recognition and expanding your company. Therefore, it makes sense to install the top Instagram plugin on your WordPress website. especially given the platform's 2 billion+ users. We hope you found this post useful in your search for the top Instagram plugins for WordPress.