Affiliate marketing is a way for companies and affiliates to work together to help each other. Companies have affiliate programs that let people spread the word about their products and get paid a cut of any sales that come from their links. So, companies can do more marketing without adding more people to their teams.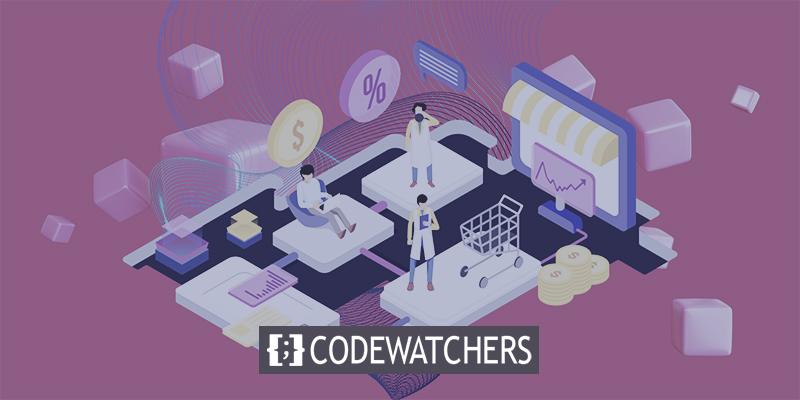 There are many plugins for WordPress that can help both affiliate vendors and marketers. But what they have to offer is different. We've picked the best plugins for affiliate marketers to make it easier for you to choose. These plugins will give you the tools you need to market your products well and make more money.
How To Choose the Best WordPress Affiliate Plugin
When you're choosing affiliate plugins for your WordPress site, don't just focus on a single feature or a low price. Consider your goals and the bigger picture, especially if you're serious about making money online and generating leads.
If you pick a plugin that's not good enough and need to switch to a better one in the future, it might be difficult because you'll have a bunch of happy affiliates promoting your product who could be disrupted by the change. You want to keep your affiliates satisfied and build a good relationship with them.
Therefore, be careful when choosing an affiliate plugin and look for tools that make it easy to add, save, and manage affiliate links, track performance, and clicks, and create referral links for social media and other platforms.
With these factors in mind, let's check out the best WordPress affiliate plugins that can help you grow your business online.
Pretty Links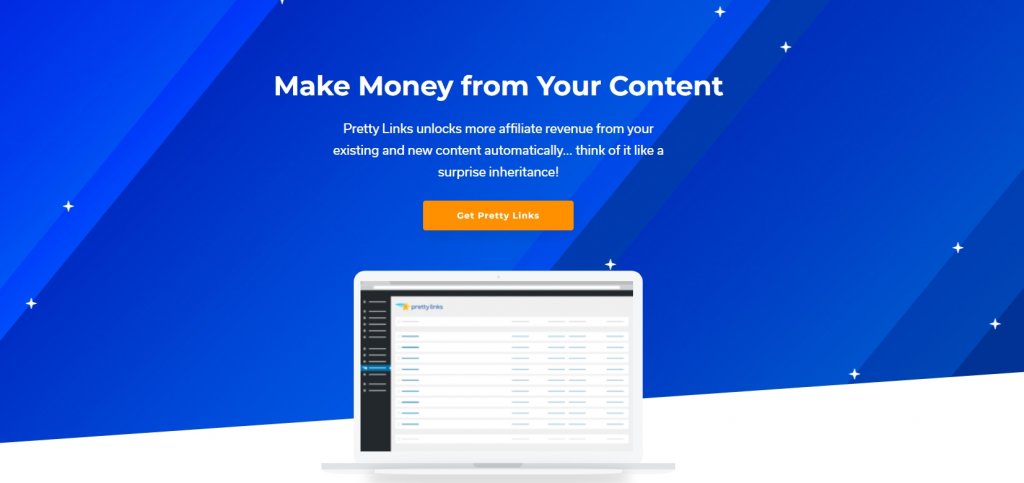 Do you struggle with long and confusing affiliate links? Don't worry anymore! Pretty Link is an effortless solution to this problem. It helps you to keep track of all your affiliate links in a clean and organized way. With Pretty Links, you can replace ugly and difficult-to-use links with visually appealing ones that are easy to manage.
Additionally, Pretty Links can make your long and unpleasant URLs look short and professional while also allowing you to track them. If you have many affiliate links to handle and want a simple way to add or modify links on your website, Pretty Links is the right tool for you.
Key Features
Easy to use
Dashboard for tracking
Links certain keywords
Integrates with Google Analytics
Tests different links
Timely Update
Thirsty Affiliates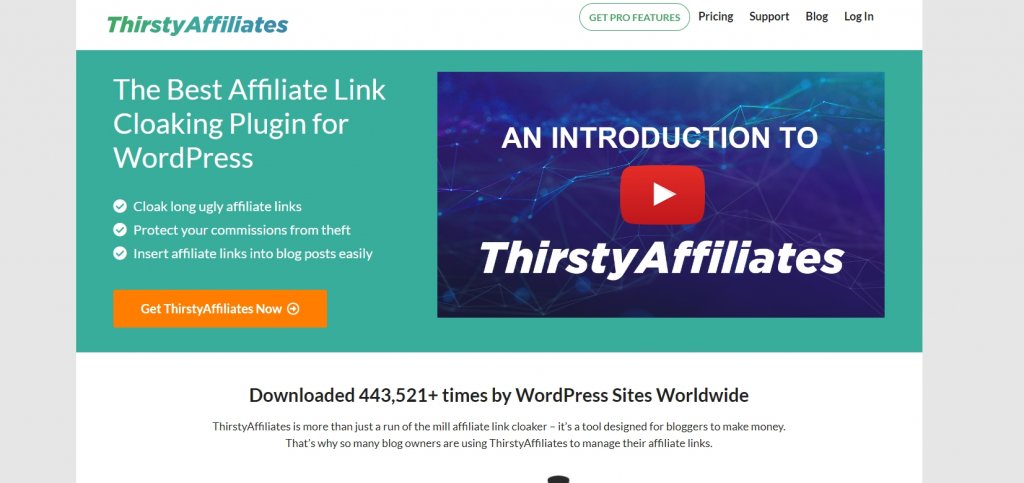 Thirsty Affiliates is a helpful tool for bloggers who want to make money through affiliate marketing. It helps manage and organize affiliate links by making them easier to understand and use. This tool can cloak affiliate links to make them more attractive and user-friendly. Thirsty Affiliates also has advanced features to help marketers manage links more easily, which can lead to more revenue. Whether you're a beginner or an experienced affiliate marketer, Thirsty Affiliates can be a valuable tool to help you make more money.
Key Features
Autolink Keywords
Smart Uncloaking
Proactive Link Fixer
Amazing Reports
Geolocation Links
CSV Import/Export
AdSanity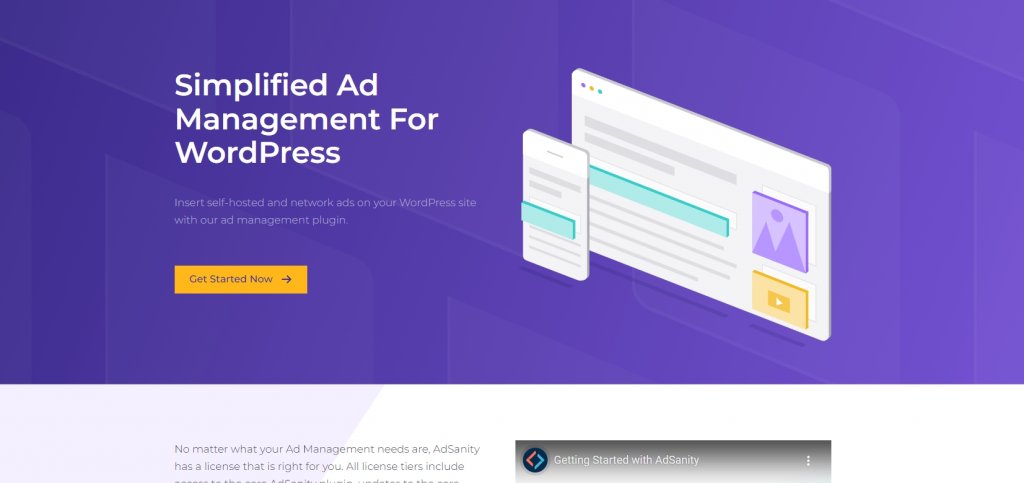 AdSanity is a special and premium tool that can assist website owners in earning a steady monthly income through affiliate marketing. It is a plugin that displays ads, particularly banner images for affiliate products. Using AdSanity is an excellent addition to your affiliate marketing plan since it is easy to use and can be targeted toward your audience. If you are someone who likes to place your affiliate banner images in specific locations on your website, AdSanity makes a lot of sense for you. Not only does it allow you to show affiliate images, but it can also display ads for products you are not affiliated with. This versatility makes it an essential asset for any website that wishes to show ads in an efficient manner.
Key Features
Lightweight
Graphical Stats
Publishing Options
Responsive UI
HTML5 Ready
Display Options
Top Notch Support
AffiliateWP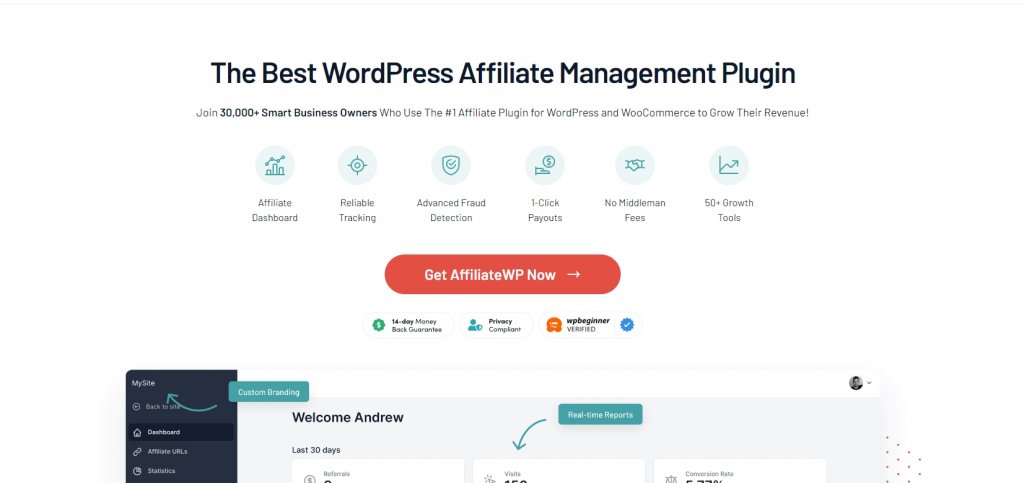 AffiliateWP is a popular WordPress plugin that makes it easy to set up and run an affiliate program on your website. With an easy-to-use interface, it's simple to keep track of referrals, handle commissions, and pay affiliates. It also has features like custom coupon codes, an affiliate portal to keep track of all referrals, and personalized landing pages to increase conversions. There are also helpful features like custom coupon codes, an affiliate portal to keep track of all referrals, and personalized landing pages to increase conversions. AffiliateWP makes it easy to run a program for affiliates.
AffiliateWP also works well for people who use WooCommerce, membership plugins, and payment gateways. You can choose to have affiliates set up automatically or by hand, and the plugin can track referrals from payment forms.
Key Features
14-day money-back guarantee
Multiple payment gateways
Custom Affiliate Dashboard
1-Click Payouts
17 free add-ons
Fully Customizable
Easy Setup
EasyAffiliate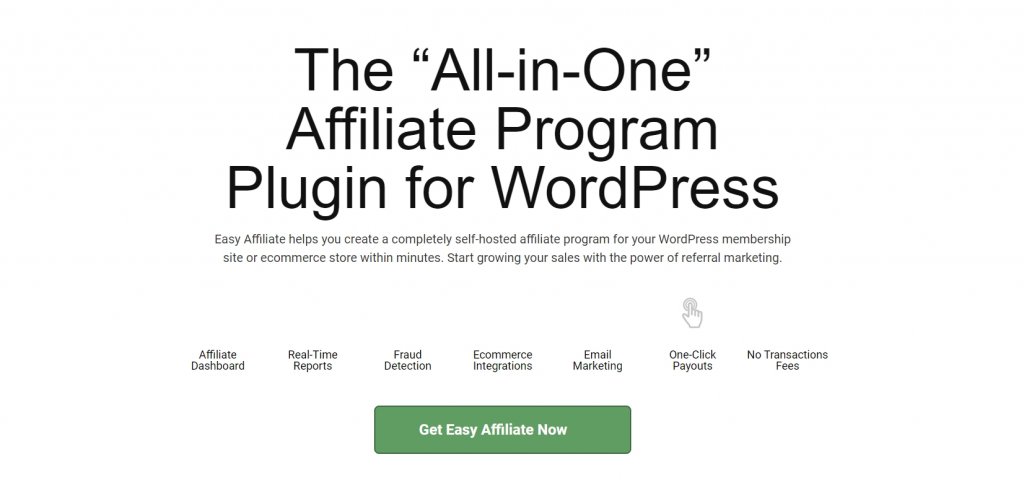 Moving on, we have EasyAffiliate, which is a WordPress plugin that turns your website into an affiliate marketing powerhouse. EasyAffiliate was made by the same people who made popular plugins like MemberPress, Pretty Links, and Thirsty Affiliates. It makes it easy to find marketers to promote your products. Plus, all of the features EasyAffiliate has to offer are useful for both beginners and experts.
When running an affiliate program, it can be hard to find a good balance between technology and process. EasyAffiliates makes it easy. With its many features and easy program management, you can make sure that your affiliate program runs like clockwork.
Key Features
Affiliate Dashboard
Fraud Detection
Email Marketing
No Transaction Fees
Real-Time Reports
E-commerce Integrations
1-Click Payouts
Creative Control
MonsterInsights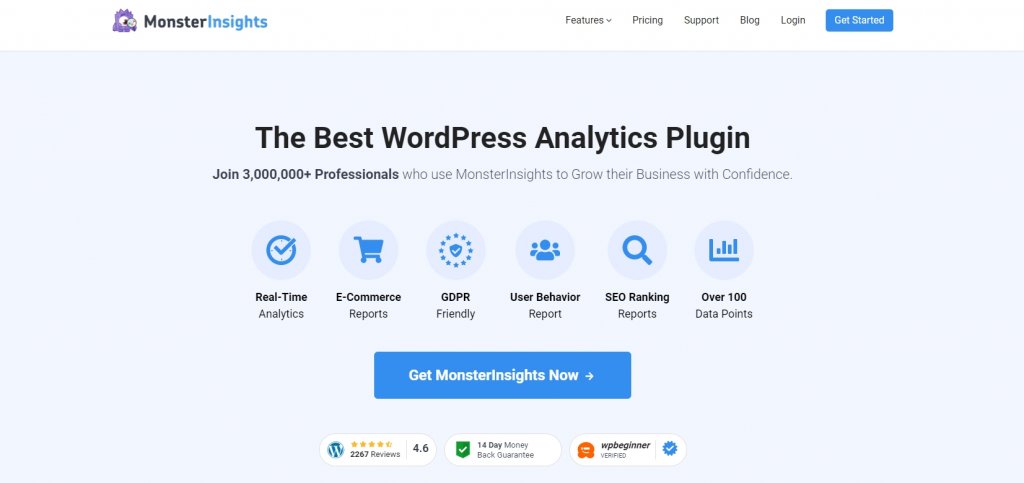 MonsterInsights is a top analytics tool for WordPress that tries to be the best. It is widely known as one of the best analytics plugins for WordPress. It gives affiliate marketers valuable information about their website's traffic and performance, which helps them keep track of it. MonsterInsights is a must-have tool for anyone who wants to improve their website or get more out of their affiliate marketing. Affiliate marketing is also a lot like traditional digital marketing in a lot of ways. The only difference is that the products being sold belong to someone else. Due to these similarities, MonsterInsights is a good tool for keeping track of all your inbound traffic data and figuring out how well it is doing.
Affiliate marketing is like traditional digital marketing in that you promote someone else's products. It's important to keep an eye on your inbound traffic data to make sure your efforts work. That's where MonsterInsights comes in. It's a key tool for keeping track of how well your affiliate marketing is doing. With its advanced features, you can get the information you need to optimize and improve your results.
Key Features
Universal Analytics & GA4
Enhanced E-commerce Tracking
Affiliate Link & Ads Tracking
Performance & Optimize
Google Analytics Dashboard
Page Level Analytics
Custom Dimensions
Real-time Stats
SliceWP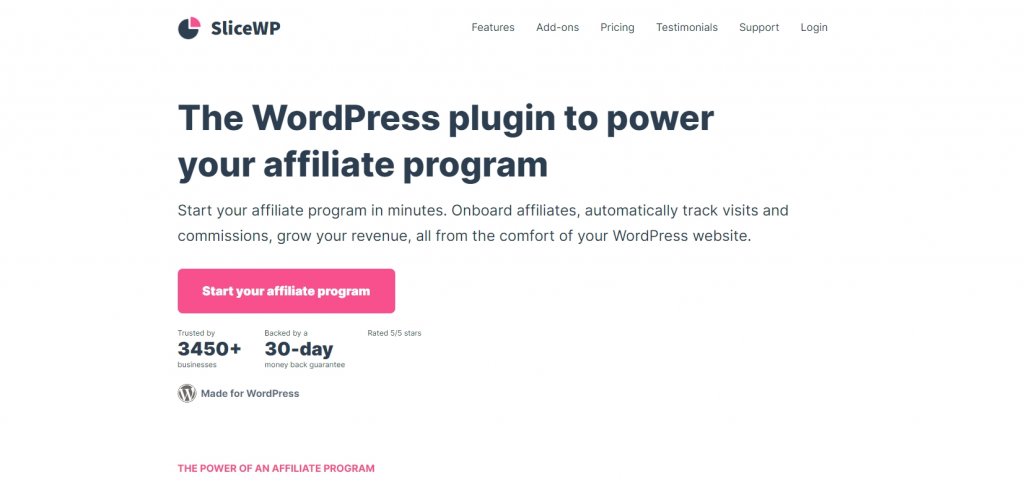 SliceWP is a new Affiliate Management plugin for WordPress. It has become popular because it gives real-time reports, makes adding affiliates easy, and lets you pay affiliates with PayPal with just one click. Even though it is new, it has become known in a crowded market.
With SliceWP, it's easy and quick to get going. It keeps track of visits, commissions, and revenue growth automatically, so you can work on other parts of your business. Plus, you can try it out for 30 days and get your money back if it doesn't work for you.
Key Features
Affiliate area
Real-time reports
WordPress eCommerce integrations
Powerful affiliate management
Affiliate coupon tracking
1-click PayPal payouts
Customizable commission rates
No commission fees
Wrapping Up
In conclusion, affiliate marketing is a lucrative way to earn passive income through your WordPress website. With the help of the right affiliate marketing plugin, you can easily manage and track your affiliate links, commissions, and payments. After researching and analyzing various options, we have highlighted some of the best affiliate marketing plugins for WordPress that can help take your affiliate marketing efforts to the next level. Whether you are a beginner or an experienced affiliate marketer, these plugins provide valuable features that can streamline your workflow and enhance your performance. So, choose the one that suits your needs and start earning more from your WordPress website today!