You may monetize your traffic and advertise recommended Amazon products straight from your WordPress website as an Amazon Affiliate (or Amazon Associate). As a result, when people click on your affiliate links (or advertisements) and purchase those products, you earn a commission on each transaction.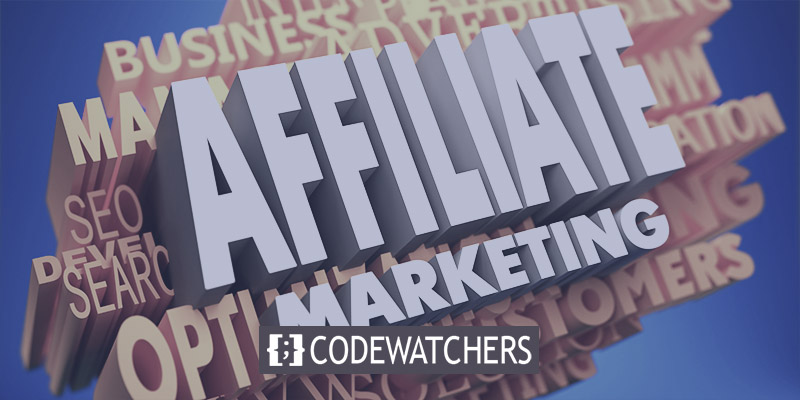 However, having the best Amazon affiliate WordPress plugin to do the heavy lifting can help you maintain a successful Amazon affiliate site. Amazon affiliate plugins can not only streamline your process but can also provide vital analytics to help you develop your business. We'll go over the best WordPress plugins for Amazon affiliates in this article.
What is an Amazon Affiliate Plugin?
An Amazon affiliate plugin is simply a WordPress affiliate marketing plugin that makes it simple to manage, promote, and sell your Amazon affiliate products on your WordPress blog or website, allowing you to focus on growing your business rather than worrying about technical concerns. If you haven't heard, Amazon has strict requirements for its affiliates. For example, in order to remain a member of the Amazon Associates program, you must use the Amazon Associates API. You must also ensure that you are linking to the correct goods, regardless of which nation your user is visiting. For example, you must ensure that a UK user is directed to the appropriate retailer and not to an Amazon in the United States.
The Best Amazon Affiliate WordPress Plugins
To assist you in avoiding some frequent Amazon affiliate troubles. We've collected a comprehensive list of the finest Amazon affiliate WordPress plugins to help you start earning more passive cash.
AAWP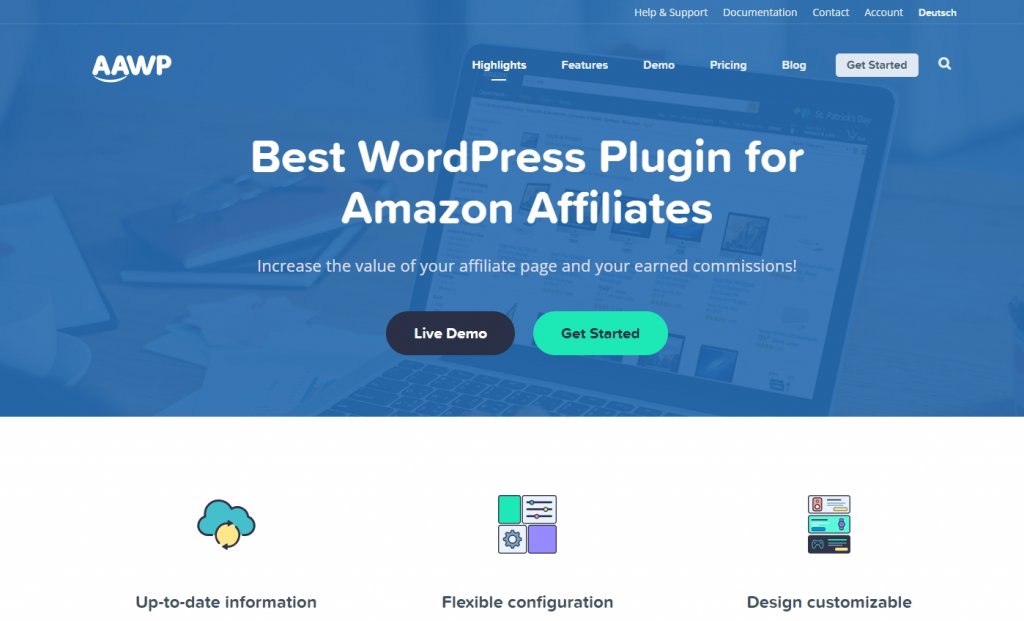 The Amazon Affiliate WordPress Plugin (AAWP) is a popular plugin for Amazon Associates. This plugin allows you to connect the Amazon Associates API to your page and easily add affiliate links to your WordPress articles.
Because all of the data displayed comes from the API, you don't have to worry about violating Amazon's affiliate policies by including prices or inserting images. The plugin also includes several options for displaying Amazon products or affiliate links, all of which look great on the front end of your website. The appearance of any display element can be modified and is completely mobile-responsive; they look amazing and are guaranteed to attract your users.
Key Features
Text links
Single- and multi-product boxes
Geotargeting
List filtering and ordering
AMP support
Ready-to-use templates
AzonPress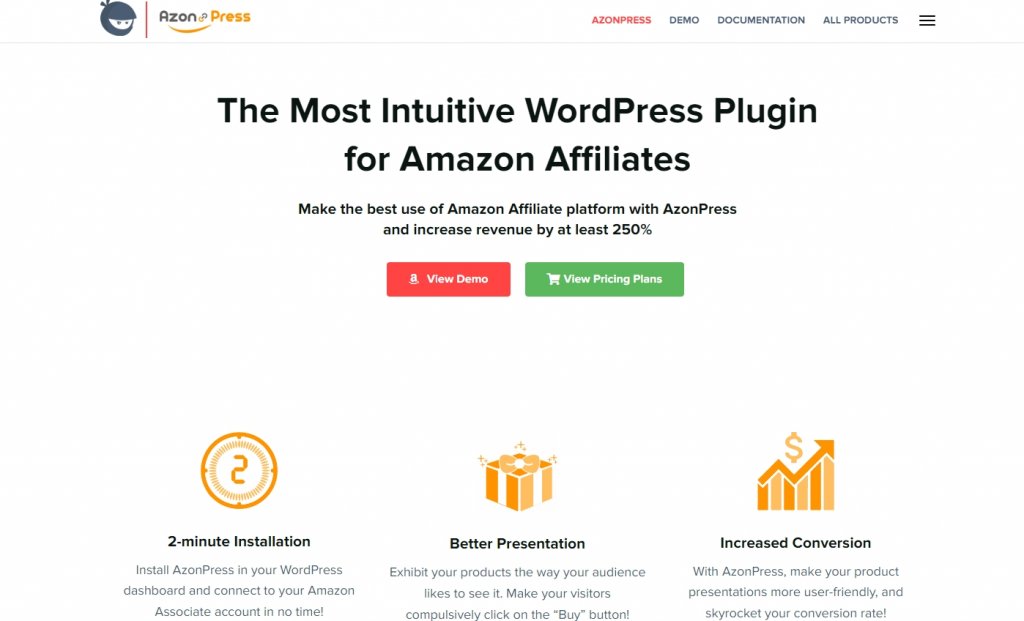 AzonPress is a plugin similar to AAWP in that it allows you to effortlessly integrate affiliate links into the text as well as a number of unique tables and displays. The plugin allows you to receive automatic product updates, customizable tables, and automatic geolocation, so you won't miss out on sales due to API technical issues.
You'll also be able to track the performance of your links using their dashboard. While it has many of the same features as AAWP, it is slightly less expensive, so it may be the solution you're looking for if you want to save a few dollars.
Key Features
Comparison tables
Automatic geotargeting
Customizable product display
Product Tables
Countless Affiliation
User-friendly Plugin
Pretty Links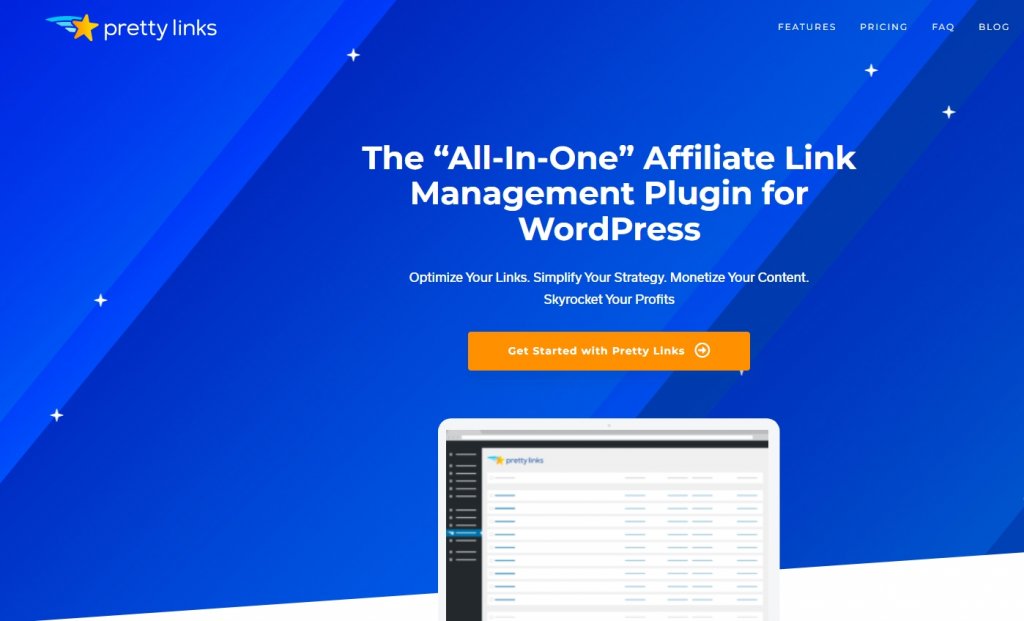 Using the freemium plugin Pretty Links, you can hide and track all links on your website, including affiliate links. To make your link look cleaner and more trustworthy, the plugin replaces affiliate links with ones that include your domain name. Furthermore, it may generate random shortened slugs for any connection, or you can specify your own. Pretty Links, like the other choices, tracks link clicks and reports them to you via your WordPress admin panel. The average number of clicks per link or the average number of unique clicks per link can be used to filter link monitoring.
very Links gives all of the aforementioned capabilities for free, but the pro edition includes some very cool features for a charge. These features include keyword auto-linking, multiple WordPress Site licenses, and priority tech support. This plugin is ideal for cloaking and redirecting affiliate links into short, presentable URLs.
Key Features
Link analytic tracking
Free version
Cloaks affiliate links
Shorten URL
One-Click Link Sharing
Configurable slugs
ThirstyAffiliates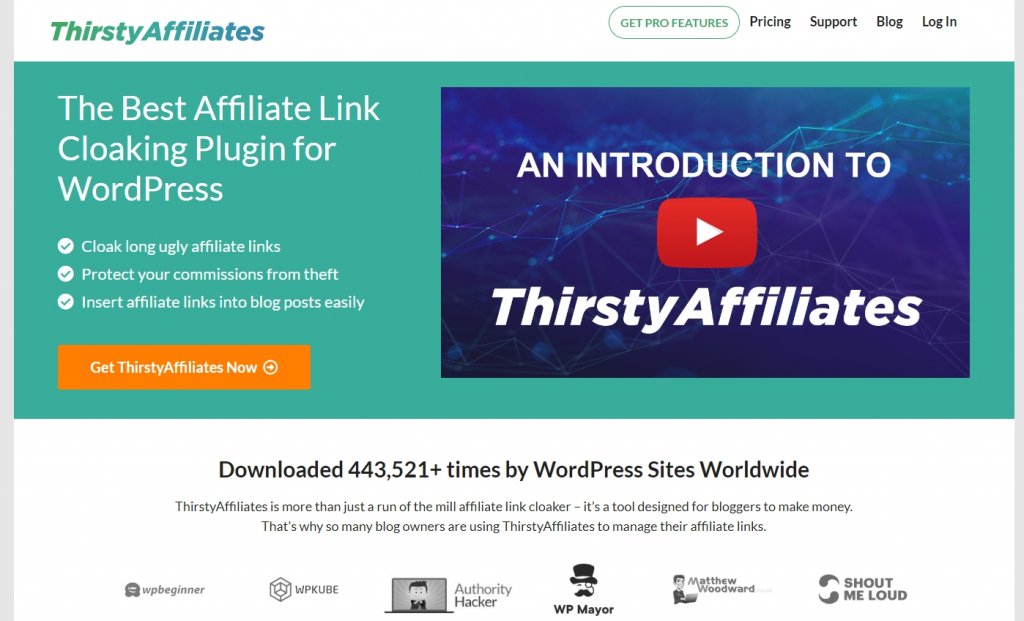 ThirstyAffiliates is a popular WordPress affiliate link management plugin that allows you to manage and cloak your affiliate links. It cleans up your links and gives a variety of features for measuring clicks and conversions, arranging links into categories, and more. ThirstyAffiliates' free edition includes several tools that allow you to configure your basic links and modify them with data such as product categories.
The plugin also has monitoring options to check that your links are working properly and generates useful user data to help you improve your conversion methods.
Key Features
Autolink Keywords
Amazing Reports
Geolocation Links
Smart Uncloaking
Proactive Link Fixer
CSV Import/Export
Auto Amazon Links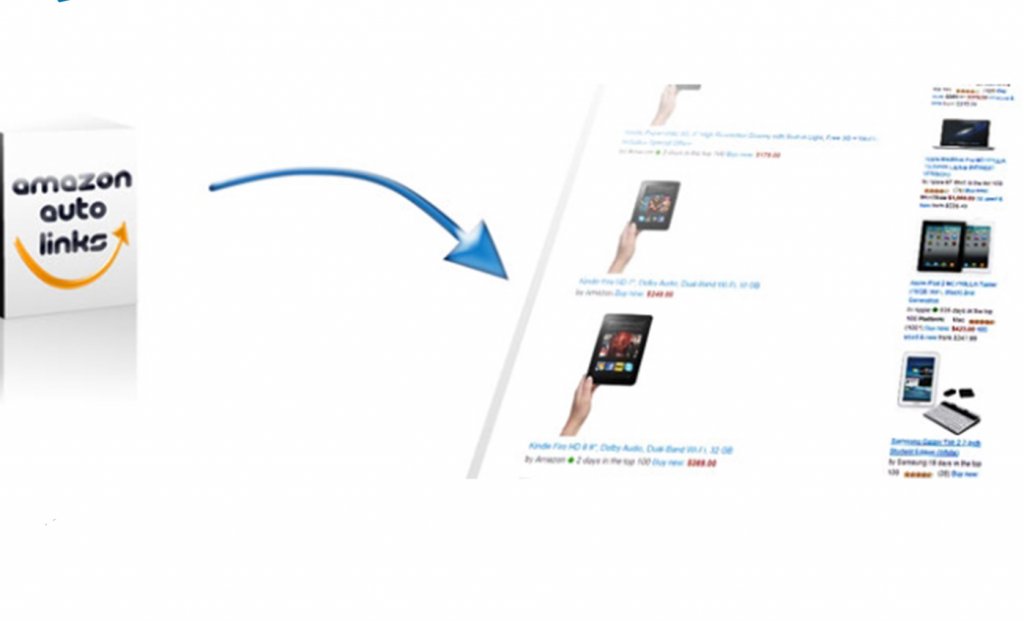 Amazon Auto Links is an excellent free Amazon affiliate option for small-budget website owners. This application, as the others described, automatically inserts Amazon's Amazon'sfeeds and affiliate connections to your website. The product listings are often updated, and they are updated as product specifications and pricing change. You can also filter out unwanted items from your links based on their description, title, and ID number.
Products that are no longer available will be deleted automatically, and product tables will be updated accordingly. In general, this software includes everything you need to easily implement affiliate links without spending time manually managing them. This plugin also allows you to modify the image size, description length, and product titles for your Amazon products.
Key Features
Geotargeting support
Four ways to display products 
Auto link conversation
Free
WooZone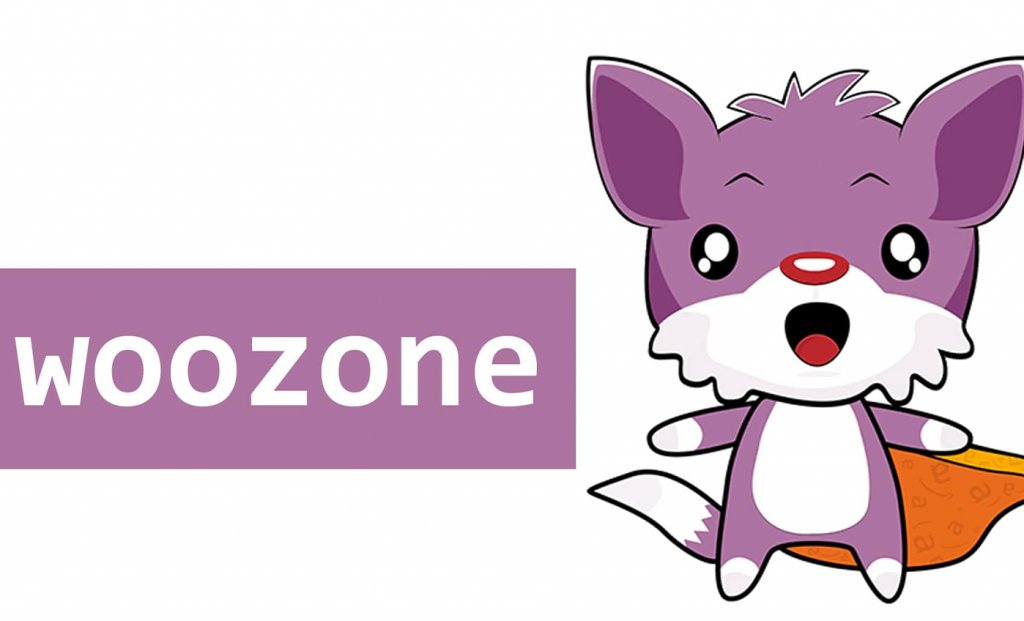 WooZone (WZone), also known as WooCommerce Amazon Affiliates, supports you in connecting your WooCommerce-based store with Amazon. In essence, WooZone allows you to select Amazon.com items and show them as if they were WooCommerce items.
When customers are ready to buy, they can peruse these items as they would on a traditional WooCommerce site before being routed to Amazon (via your affiliate link). In short, WooZone is an excellent choice if you're already familiar with WooCommerce items.
Key Features
Display product reviews
Sync and import products
 Updates WooCommerce listings
Automatic content spinner
Display badges on your store
Designed specifically for WooCommerce
Wrapping Up
Each of these plugins has something special to offer, however, my personal favorites are AAWP and AzonPress. Both go beyond simple text links by allowing you to develop conversion-boosting comparison boxes and tables. While both AAWP and AzonPress are premium plugins, I believe they will pay for themselves in increased affiliate commissions by being able to promote Amazon products more effectively.