You may monetize your traffic and advertise recommended Amazon products straight from your WordPress website as an Amazon Affiliate (or Amazon Associate). As a result, when people click on your affiliate links (or advertisements) and purchase those products, you earn a commission on each transaction. However, having the finest Amazon affiliate WordPress plugin to do the heavy lifting will help you maintain a growing Amazon affiliate site. Amazon affiliate plugins can not only streamline your process but can also provide vital analytics to help you develop your business. This article will discuss the best WordPress plugins for Amazon affiliates.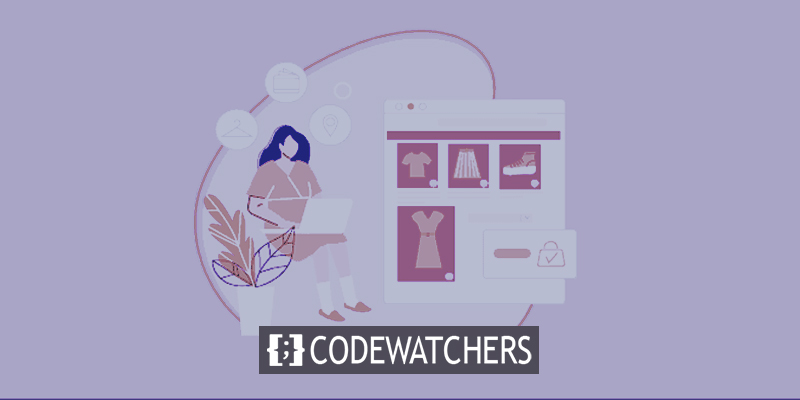 What is an Amazon Affiliate Plugin?
An Amazon affiliate plugin serves as a WordPress tool for affiliate marketing, streamlining the management, promotion, and sale of your Amazon affiliate items on your WordPress site. This eliminates concerns about technical obstacles that could hinder your earnings. It's important to note that Amazon has strict regulations for its associates. For instance, adherence to the Amazon Associates API is mandatory to maintain your affiliation. Additionally, it's crucial to accurately direct users to the appropriate products, regardless of their location. For instance, a UK user should be directed to their respective store rather than the US Amazon site. These challenges, among others, are made much simpler through the utilization of an Amazon Affiliate WordPress plugin.
The Best Amazon Affiliate WordPress Plugins
To steer clear of typical problems that arise when being an Amazon affiliate, we've put together an all-inclusive collection of top-notch Amazon affiliate WordPress plugins. These tools provide everything essential to kickstart your journey toward generating greater passive earnings.
AAWP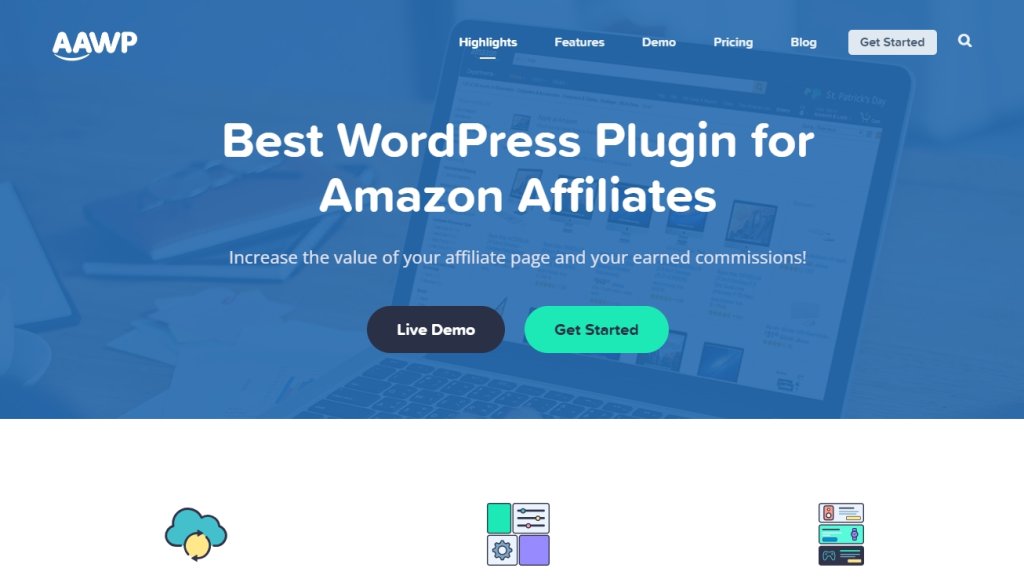 The Amazon Affiliate WordPress Plugin (AAWP) is a highly popular tool among Amazon Associates users. It facilitates seamless integration of the Amazon Associates API with your website, allowing you to effortlessly incorporate affiliate links into your WordPress posts. This eliminates concerns about breaching Amazon's affiliate guidelines, as the plugin exclusively pulls data from the API, preventing the inclusion of prices or images.
Furthermore, the plugin provides multiple attractive options for showcasing Amazon products or affiliate links, all of which enhance the visual appeal of your website's front end. The visual presentation of any display element can be customized, and it is fully optimized for mobile devices. The aesthetics are pleasing, guaranteeing to attract and engage your users effectively.
Key Features
Up-to-date information
Design customizable
Tracking ID
Flexible configuration
No Theme dependency
Prepared Templates
AzonPress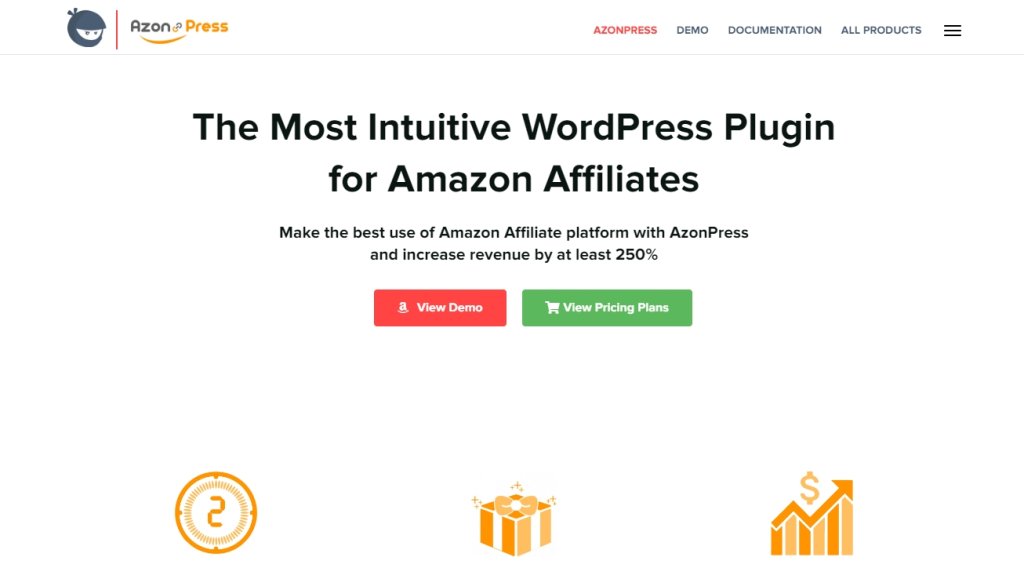 AzonPress is a plugin similar to AAWP, serving as a convenient tool for effortlessly incorporating affiliate links into various forms of content, including texts, unique tables, and diverse displays. This plugin streamlines your experience by offering automatic product updates, customizable tables, and automatic geolocation. These features ensure that technical API issues won't hinder your sales potential. Additionally, the plugin provides a dashboard for monitoring the performance of your links.
While it shares many similarities with AAWP, AzonPress comes at a slightly lower cost, making it an attractive option if you're aiming to save some money. Notably, one of its standout attributes is the capacity to present affiliate links, product specifics, images, ratings, and reviews within an elegant product showcase box.
Key Features
Product Tables
Comparison Tables
Geo-Targeting
Countless Affiliation
Bestseller Lists
User-friendly Plugin
Pretty Links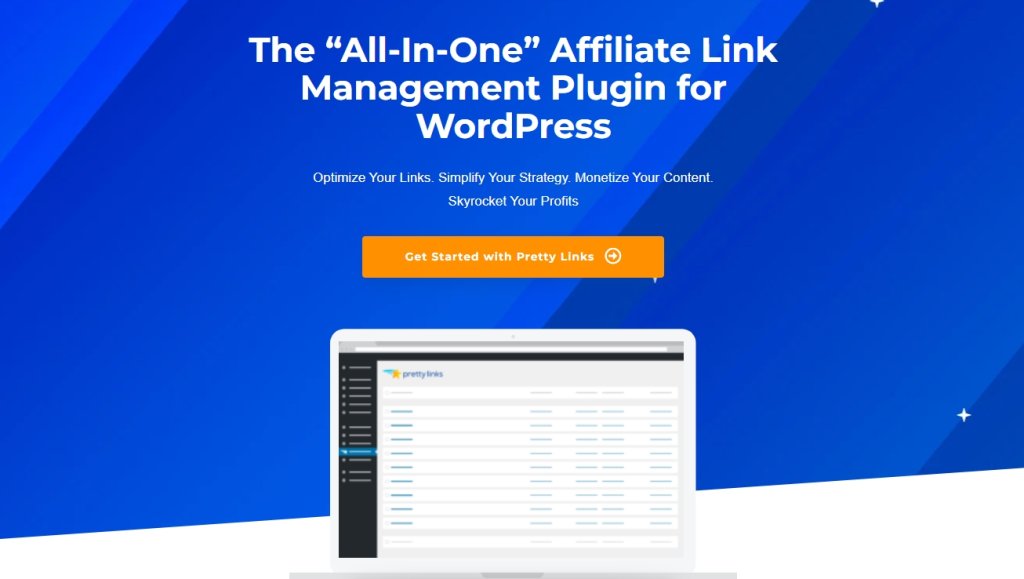 All the links present on your website, which also include affiliate links, have the option to be concealed and monitored through the free version of the Pretty Links plugin. This tool replaces affiliate links with ones that showcase your own domain name. This swap results in a cleaner and more reliable appearance for your links. Additionally, the plugin has the capability to create random, shortened labels for any link, or you can personally choose the label you prefer. Like the other available choices, Pretty Links keeps track of the clicks on your links and provides you with detailed statistics through your WordPress admin interface. You can sort the link tracking data based on the average clicks each link receives or the average number of unique clicks for each link.
Pretty Links delivers all these mentioned features without any cost, but there is a premium version available that comes with some impressive enhancements, although it comes at a significant price. These enhancements encompass features like automatically linking keywords, multiple licenses for WordPress sites, and prioritized technical support. This plugin stands out as the ideal solution for disguising and rerouting affiliate links, transforming them into concise and attractive links."
Key Features
Simple URLs
Configurable slugs
Cloaks affiliate links
One-click link sharing
Link analytic tracking
Free version
Thirsty Affiliates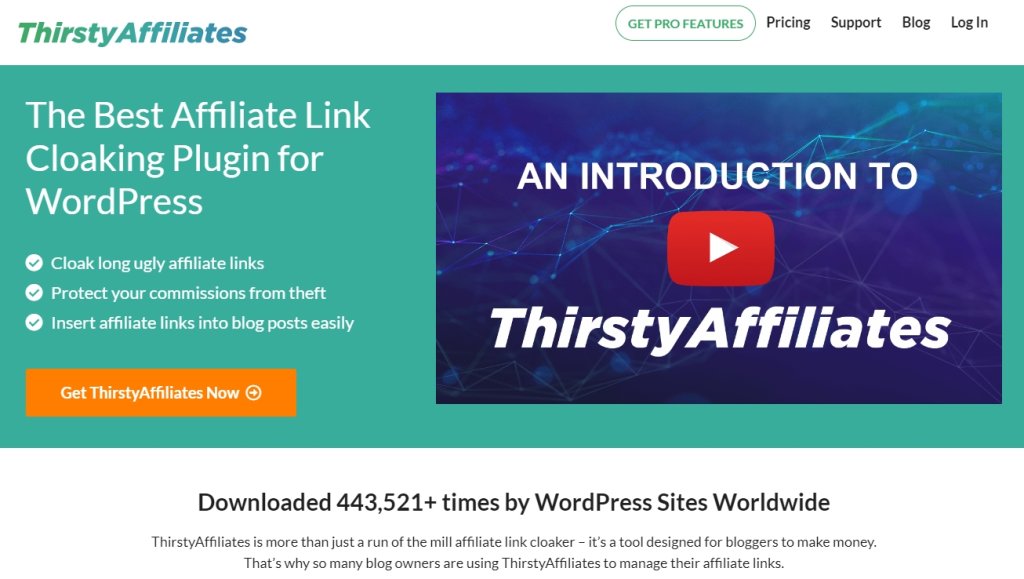 ThirstyAffiliates stands as a well-liked plugin for WordPress, designed for the management of affiliate links. This tool aids in both organization and concealment of your affiliate links, giving them a polished and sophisticated appearance. The array of functions it offers encompasses monitoring clicks and conversions, categorizing links, and various other capabilities. Even in its free iteration, ThirstyAffiliates provides a comprehensive set of features to set up and personalize your fundamental links, including the option to add extra information such as product categories.
Furthermore, the plugin includes tracking mechanisms to verify the optimal functioning of your links and generates invaluable user insights, contributing to the enhancement of your strategies for boosting conversions.
Key Features
Autolink Keywords
Geolocation Links
Proactive Link Fixer
Amazing Reports
Smart Uncloaking
CSV Import/Export
Auto Amazon Links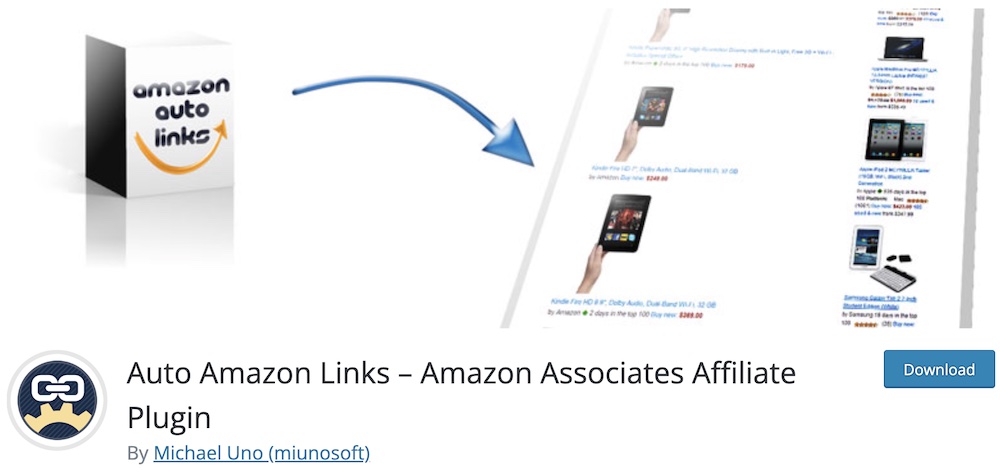 Amazon Auto Links serves as an excellent cost-effective solution for website owners working within a budget. Similar to the other solutions mentioned, this tool automatically integrates Amazon's product feeds and affiliate links into your website. It continuously refreshes the displayed product listings to reflect any changes in details or pricing. Moreover, you have the ability to refine your linked items by filtering out undesirable ones using their description, title, or ID number.
The system also takes care of removing products that are no longer available, ensuring your content remains up to date. In essence, this product equips you with a hassle-free way to swiftly incorporate affiliate links, eliminating the need for manual management.
Key Features
Customizable buttons
Auto link conversation
Widgets
Geotargeting 
Gutenberg block
Filtering product
Wrapping Up
Incorporating Amazon affiliate items into your web pages presents a fantastic method for increasing your earnings. Yet, it's crucial to ensure your content stays current automatically, aligning with the regulations of Amazon Associates. To accomplish this, you could consider installing a specialized plugin designed for Amazon affiliates. Additionally, you'll gain access to supplementary functionalities such as link cloaking, redirects, and geo-targeting.