The abbreviation "LMS" generally denotes the word "Learning Management System". As the name suggests, this is a system designed to provide learning. In short, an online training system.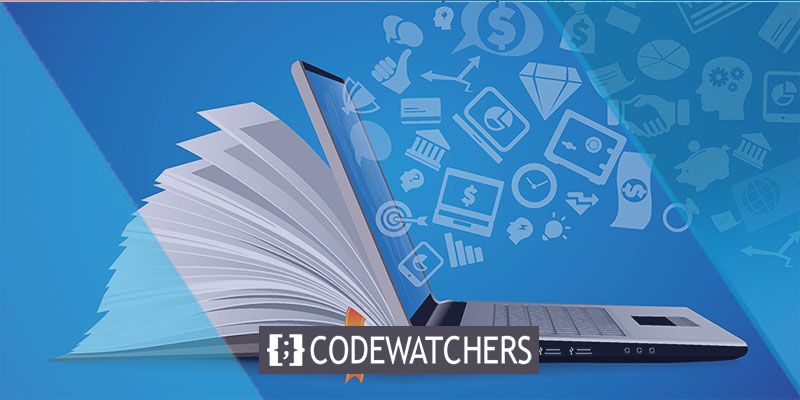 Nowadays, this type of training has experienced a boom; even more with the arrival of the Covid-19 which has undermined face-to-face training institutions. Many companies and individuals have taken the plunge to leave the classroom and offer their training in e-learning.
If you also want this for your website, know that there are many WordPress plugins that can help you. Here are 7 of them that we have personally tested and which in our opinion will satisfy you.
1. Good LMS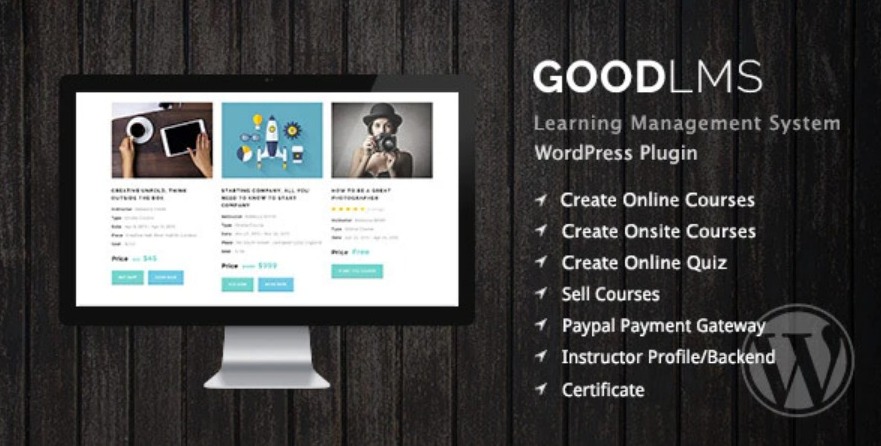 Good LMS is one of the most popular LMS plugins on the WordPress platform. For years, this is a value that we too have had the honor to test. It offers you many features that allow you to create and sell online courses on your website. You can create courses, quizzes and assessments, and even certifications for your students.
A big advantage that this plugin offers is the flexibility of the payment system available to you. It supports various payment platforms like Paypal, Stripe, Paymill, or Authorized.net. Learners can pay directly through one of these platforms, or choose other methods if desired such as wire transfer. It would then be necessary to provide proof of payment to the backend.
Key Features
Create and sell Online courses
Supports Paypal, Stripe, Paymill or Authorized.net
Course Certificate
Retakable Quiz
Sub-sections with Sub-quizzes
Commissions rate for instructors
Course Badges
Course Rating
2. Ultimate Learning Pro WordPress Plugin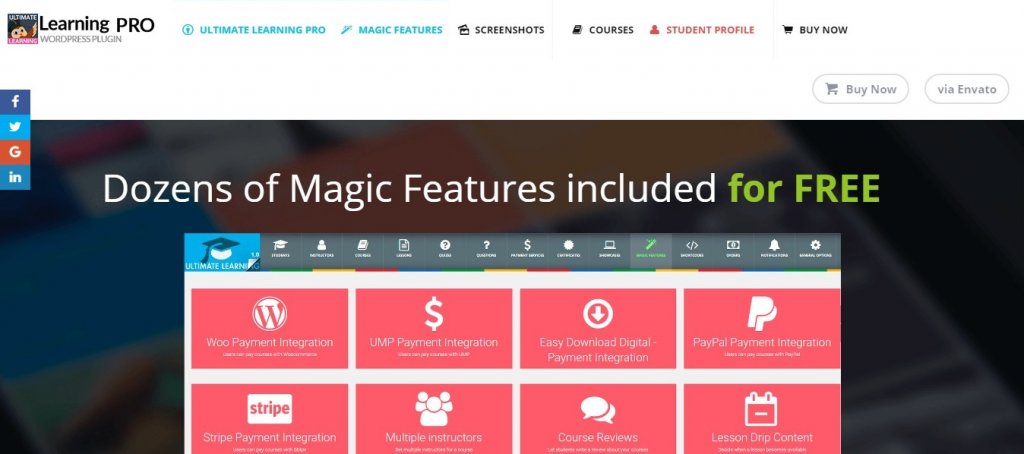 This is one of the most popular LMS plugins on our list. Although not very old, Ultimate Learning Pro has a proven track record in the WordPress market. In just 3 years today, this plugin has already recorded more than 1,800 sales on the CodeCanyon e-commerce platform.
The Ultimate Learning Pro plugin is able to transform your website into a real learning platform accessible to students and instructors. Indeed, with this extension, your users can register to automatically become students and/or instructors. It is also possible to add them manually.
In addition, the plugin supports standard payment methods for selling courses and any type of transaction.
Key Features
Intuitive Course Builder
WooCommerce Payment
Control Enrollment
Pushover Notifications
Student Notes and Bagdes
Course Certificates
Course Estimation Timer
Multiple Instructors
3. Fitness Trainer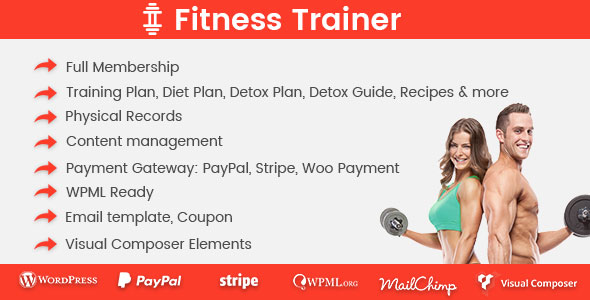 f you are a sports coach or want a sports training website, then the Fitness Trainer plugin is surely for you. It is an LMS plugin with functionalities suitable for sports. It allows you to add learners and coaches as you like, and create programs that are performed by one and supervised by others.
Fitness Trainer seamlessly integrates all WooCommerce payment gateways. It is notably compatible with Stripe, or PayPal.
In addition, it is multilingual and WPML compatible. No less than 13 language files can be found in the language directory inside the plugin. Files: Russian, German, Japanese, Spanish, French, Chinese, Portuguese, Italian, Turkish, Dutch, Persian, Arabic, Swedish.
Key Features
Fully Responsive
WPML Supported
SEO Friendly
Unlimited Subscriptions
MailChimp Integrated
All WooCommerce Payment Gateways
Pricing Tables
4. WPLMS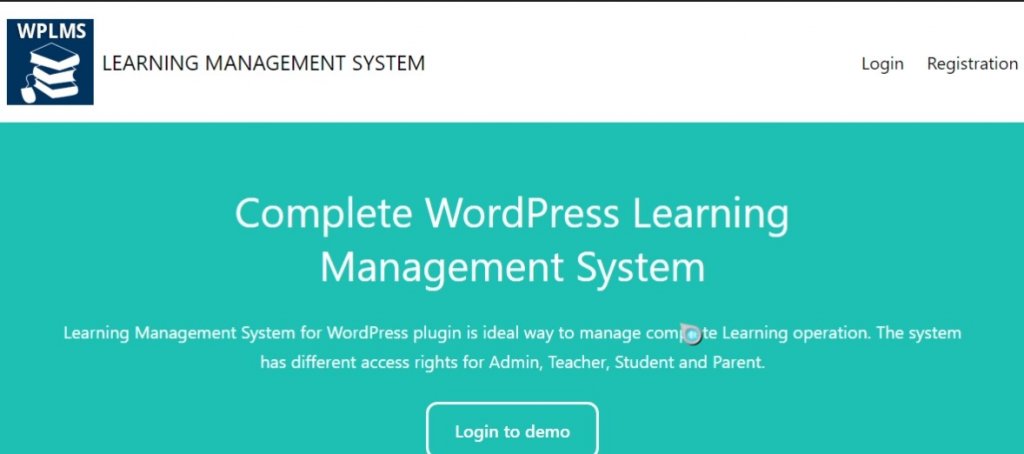 WPLMS is a great WordPress module for any type of online training platform. It allows you to sell as well as manage eLearning resources efficiently.
It is an easy-to-learn premium plugin, thanks to which you can create personalized courses and manage them without hassle. Of course, you can sell them online, provide them to your instructors, define courses by user roles, and much more.
In addition, you can assess students through online tests and provide certifications upon completion. This is a pretty much complete plugin of its kind.
Key Features
Frontend courses listing
Easy to configure
Define Access Rights as you wish
Create and manage Quiz
Individuals Courses for more flexibility
PayPal payment gateway supported
Virtual Meetings
5. DT LMS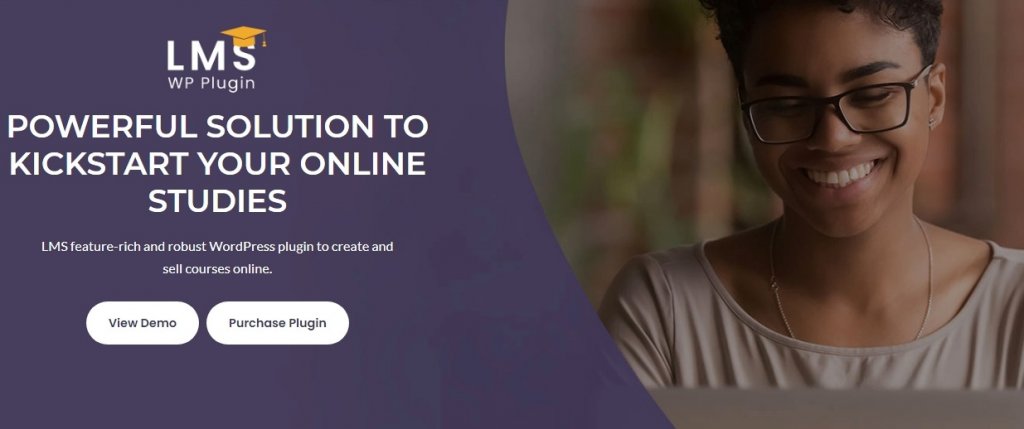 The DT LMS plugin is a premium WordPress solution designed to turn your site into a training platform. It integrates an optimal learning system into your website. The latter supports educational information, educational videos, educational quizzes, educational modules for study, etc.
The responsive function of this plugin makes it functional on mobile devices as well as on desktops. In addition, it is compatible with practical plugins. For example, we have page builders like Elementor and WPBakery, or the famous WooCommerce which will help you easily sell your courses and training.
Key Features
Intuitive Course Builder
Customize without coding
WPML Supported
Unlimited courses and lessons
CL Pricing Plan included
Mega Menu included
Multilingual or RTL website
Insert videos, quizzes, charts, etc in your courses
6. LearnDash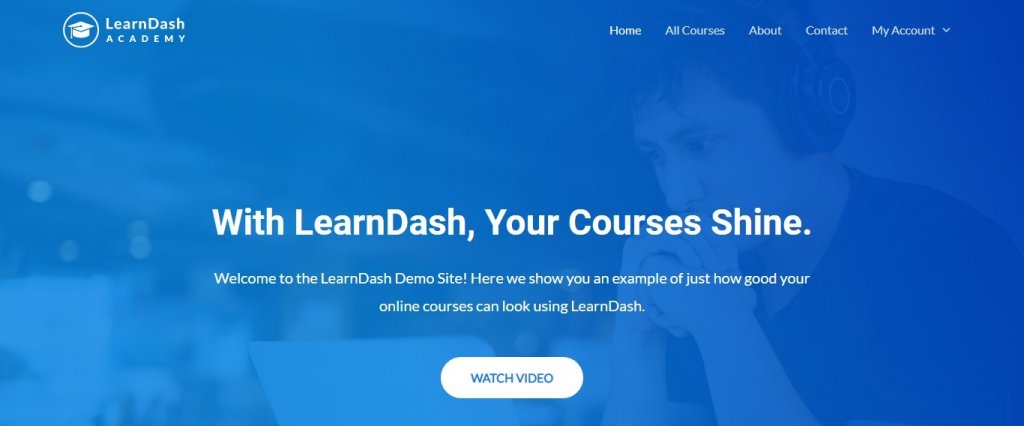 For those who prefer a free but functional plugin, here is LearnDash. It is a lightweight and flexible LMS built on WordPress that powers learning programs for Fortune 500 companies, major universities, bestselling authors, and "solo-takers" around the world.
This WordPress plugin is very popular thanks to the many features it has. We notably have its drag-and-drop course builder which allows you to create complex courses with various layout and customization elements (Quiz, Course Timer, Certificates, and badges, etc.).
If you plan to monetize your courses, that includes a simple native payment integration with PayPal. Or, you can connect with third-party e-commerce or membership plugins for more flexibility for things like subscriptions, memberships, discounts, and more.
Key Features
Impressive Online Courses without restrictions
Drag&drop Course Builder
Automated Notifications
Advanced Quizzing
Dynamic Content Delivery
One-time Purchase
WooCommerce supported
7. LearnPress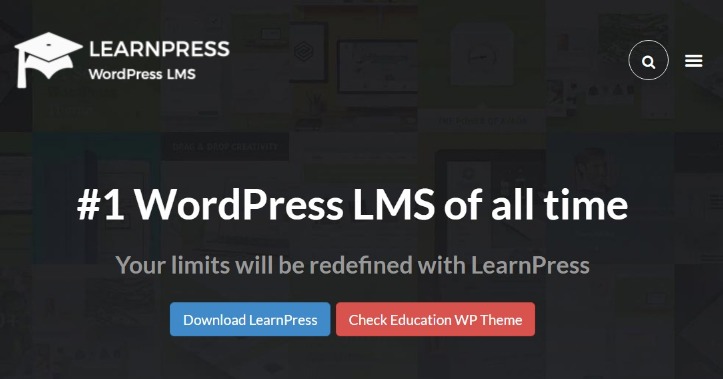 Among the free LMS plugins that exist on WordPress, LearnPress is one of the extremely popular ones. It adds to your website an E-learning system to create courses, lessons, tests, and much more.
It is a feature-rich plugin. In particular, it allows you to export individual courses and import them into other projects if necessary thanks to its Import / Export functionality.
You also have access to WooCommerce payment platforms for your transactions. This makes it easier to sell your products and services. So that you can save money, PayPal is already integrated into the free version of LearnPress. To use other payment methods such as Stripe or credit card, a paid add-on is required.
Key Features
Multisite
WooCommerce supported
Responsive Interface
WooCommerce Payement Gateways supported
bbPress Integration
CONCLUSION
We are coming to the end of this article. You have seen the variety of LMS plugins that can exist and which are all equally interesting. They all offer you functionalities suitable for an e-learning site: surveys, quizzes, forums, certificates, tests, and much more. Others have unique features that make a difference.
So which one are you most interested in? Do not hesitate to test it and let us know your impressions in the comments.
If you wish to follow us on social networks, we are available in particular on Facebook and Twitter.