Mega menus are often liked because they provide the flexibility of displaying a large content from a single sometimes restricted area. If you have a website that has a lot of sections and sub-sections, then using a mega menu is definitely something you should consider. For those using Divi by Elegant Themes, we've picked the 6 best Divi Marketplace plugins that you can use to create mega-menus on your WordPress website.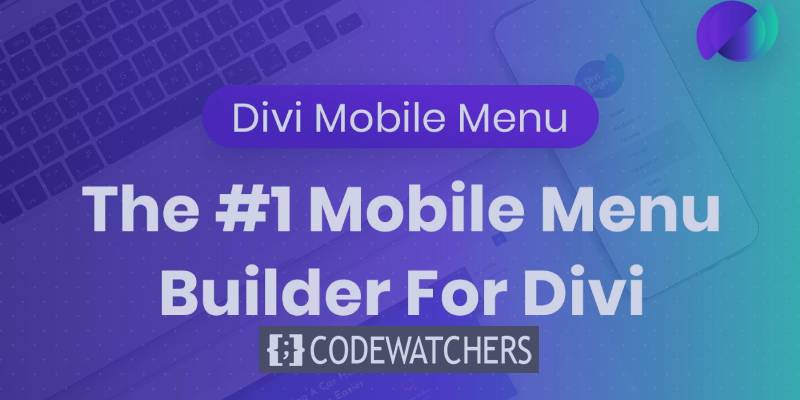 Where To Get Divi Marketplace Plugins
Last year, Elegant Themes announced a Divi Marketplace that is a repository of Divi plugins, layout, and child theme. In order to download plugins from that marketplace, you first need to be a Divi client. Then you might need to know how the Marketplace works, we have created a detailed guide on that. After that, you should be able to download any of the plugins on this list to create a mega menu on your WordPress blog using Divi.
Divi Mega Menu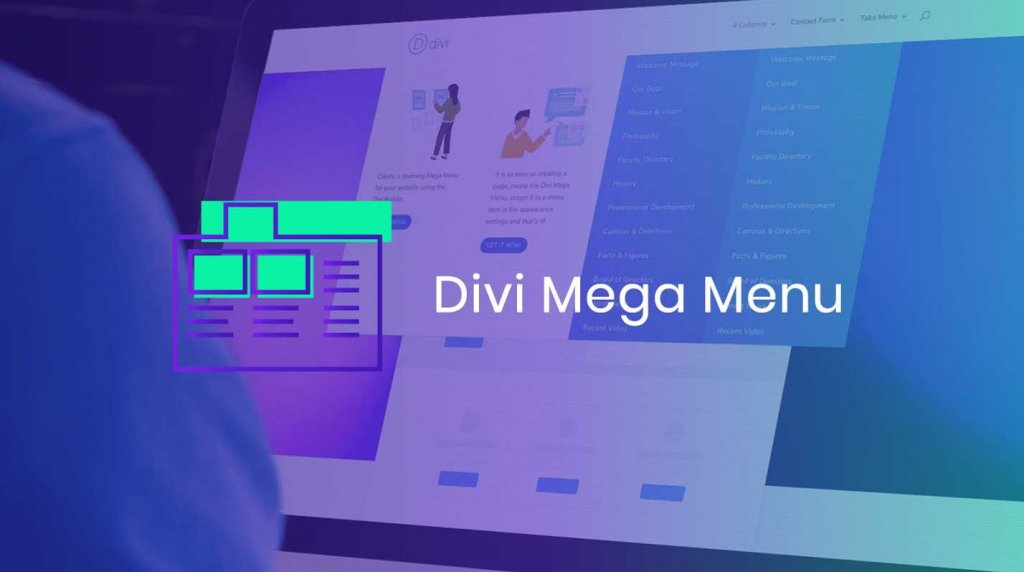 Divi Mega Menu gives you special abilities to elevates the design of your site by letting you create unique menu navigation. You can use an image, form, or accordion module within the dropdowns to create dynamic submenus that enhance the user experience on desktop and mobile.
All of this is possible from Divi Builder, which is a nice point as you don't have to learn the UI from scratch. You'll be able to create and modify the Mega Menu by pulling any module that you can use on pages.
Divi MadMenu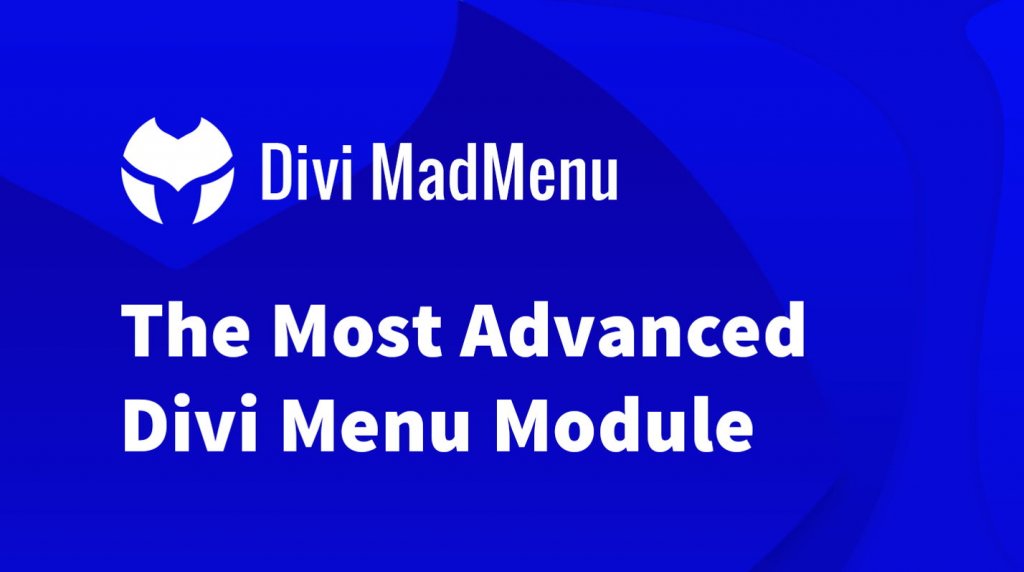 Divi MadMenu is a flexible plugin that lets you create any type of menu for your desktop and mobile. This plugin allows you to create responsive and powerful menus. You can use it to display WooCommerce items such as the cart (with items), create custom animation, and adjust the layout according to the device size.
If you've always wanted to create a fixed menu on Divi, then this plugin should probably be a solution to look after. What we've liked the most is the number of menus variations you can create using this plugin.
Divi Mega Pro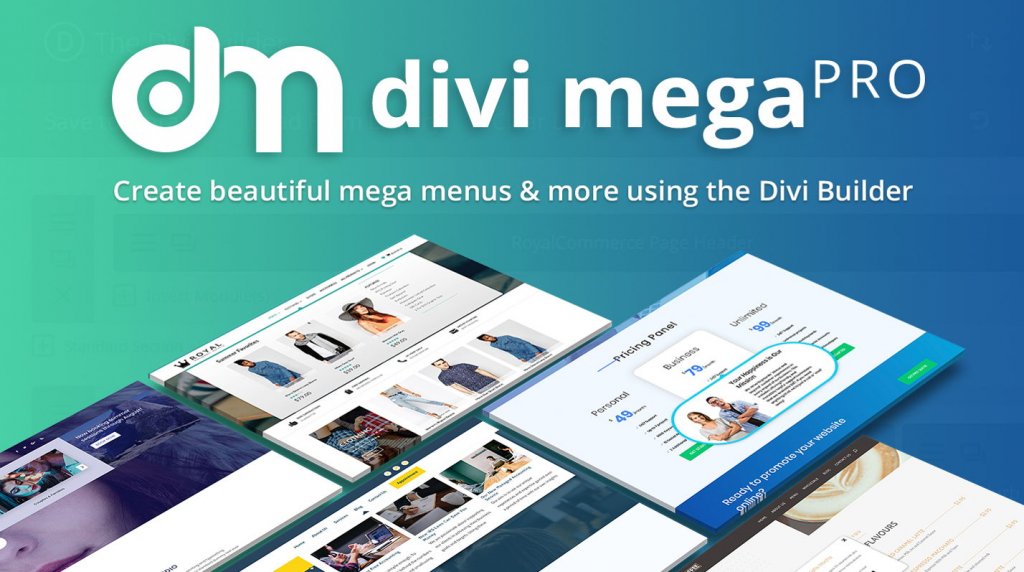 the plugin Divi Mega Pro will ease the creation of gorgeous and full-featured Mega menus on Divi, all this within Divi Builder.
Divi Mega Pro uses the power of Divi to allow you to create any kind of Mega Menu. With Divi Builder, you'll be able to craft your menu from scratch to a powerful and professionally designed mega menu. Same as Divi MadMenu, we've been stunned by the possibilities offered by this plugin. In fact, you'll be able to create tooltips with smooth animation, or a mega menu that uses Divi modules.
Divi Menu Builder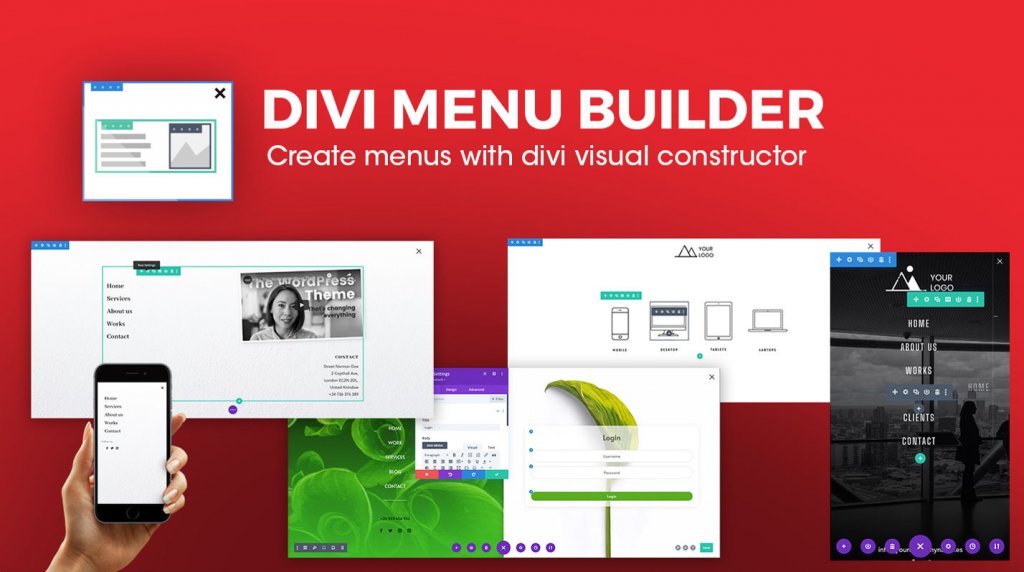 If Divi comes with a powerful built-in menu, things can be pushed further. At least that's what Divi Menu Builder promise. In fact, Divi Menu Builder lets you create a menu using Divi Builder. It can be used to add any known Divi Module (images, buttons, etc), without mentioning the columns that are also supported.
The nice news here is that, this plugin comes with some default menus you can use, in case you're lacking some inspiration.
DiviMenus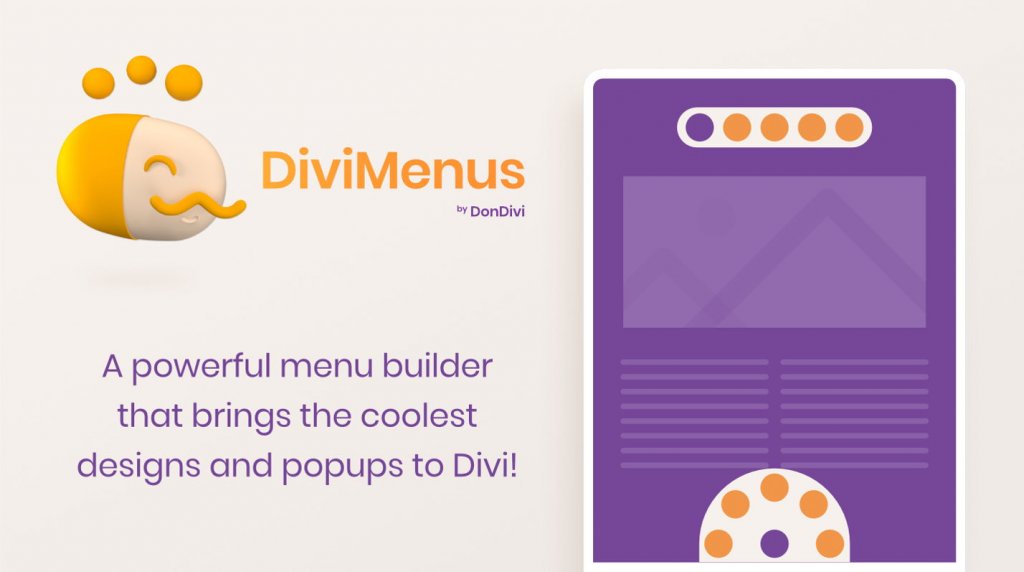 DiviMenus is certainly the most powerful plugin for creating custom menus on Divi. You can use this plugin to create menus for mobile as well as for desktop. For example, it works well for creating fab menus, circular and animated menus, timeline process menus, and many more. Same as the other plugins on this list, you'll design your menu within a familiar builder: Divi Builder. The flexibility is definitely one of the greater pros we've noticed with this plugin, and if you're wondering how you'll create such menus, you can still use the available example menus included.
Divi Mobile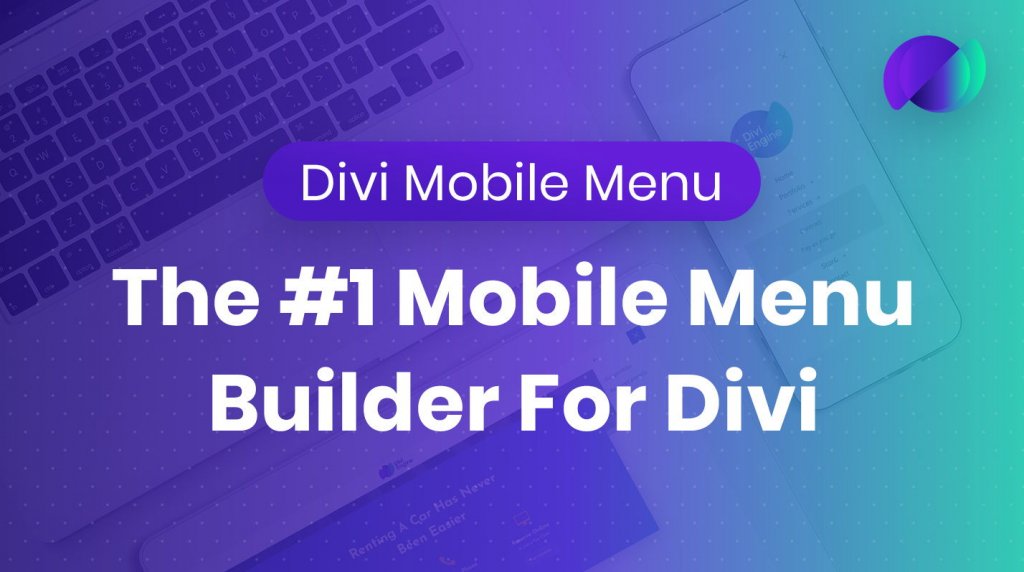 As the name might suggest, "Divi Mobile" plugin focuses on creating menus for mobile and it does that well. Yet again, you'll design your menu from Divi Builder, this means you'll be able to use Divi Module or inject your custom layouts.
Divi Mobile plugin allows you to create custom-looking, beautiful mobile menus for your Divi site without having to write any code. All our settings are in the theme customizer which allows for a live preview of the mobile nav menu.
Key Features
Pre-made Menus
Hamburger Icons
Header Control
Sub-Menu Designs
Inject Layouts
Stop Stacking
Summarizing
Which of these plugin do you plan to use ? Are you using a different strategy for creating mega menu on Divi ? we'll be glad to hear from you. If you want to keep updated on our tutorials, don't forget to follow us on Twitter and Facebook.