Take your food truck business to the next level with the help of these top WordPress themes for food trucks.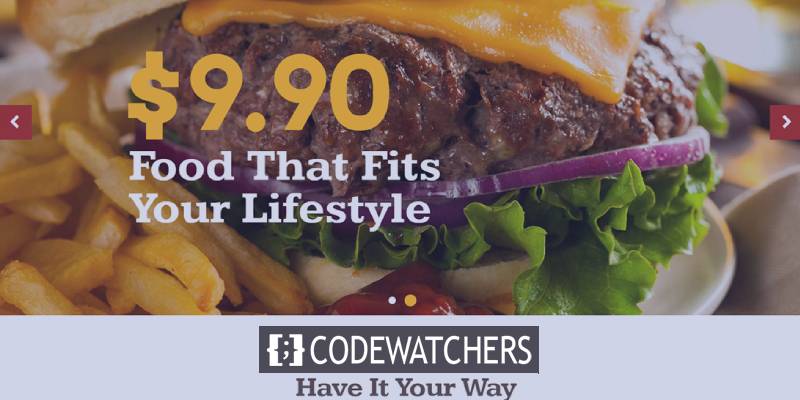 In recent years, food trucks have become a popular new phenomenon. They are a great method to boost sales at an existing restaurant and a fantastic way to get started in the culinary industry.
Like any other type of business, food trucks have a number of important considerations to keep in mind when starting out. When compared to a regular restaurant, there are various advantages to this model. In any case, your goal should be to stand out and keep inventing, no matter what theme you choose.
It's important to find the most effective marketing techniques for your organization, even if the truck is already a moving billboard. As a result, you should think about creating an online presence. If you're looking for the best food truck WordPress themes out there, look no further.
The logo, truck design, menu, and pricing/charges should all be consistent with the food truck concept you choose. You should also make sure that the platforms you use for your internet and social media presence are consistent with your brand's visual identity. With these food truck WordPress themes, you may effectively develop your brand with the elements, features, and functionalities it incorporates.
There is no right or wrong method to develop a professional-looking food truck website. Most of these themes have page builders built in, making page building a snap. These themes have a fully responsive design because mobile-first is in demand these days.
These food truck WordPress themes are ready to take your business to the next level! Check out this list and pick the one that's right for you!
Foodmood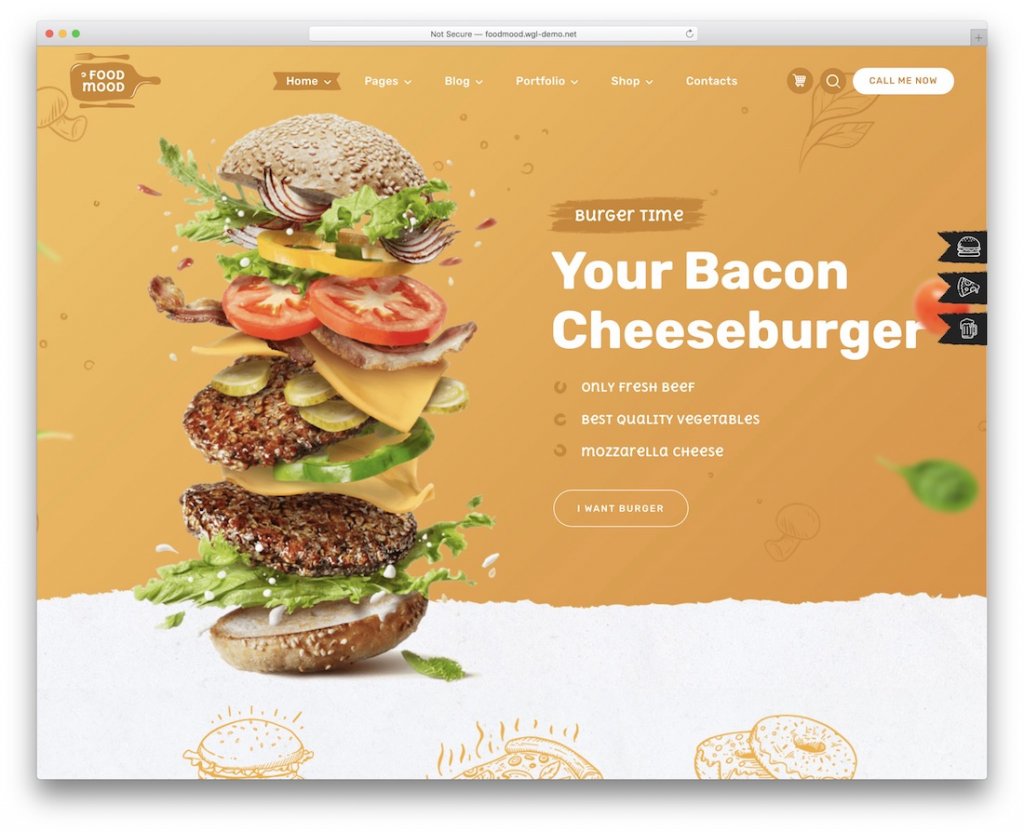 Using Foodmood, you'll get to the top of your game. With that being the case, get started with this food truck WordPress theme right away and have an easy time creating a website for your business. You must have an internet presence to succeed in today's world. You don't need any prior skills to develop one thanks to tools like Foodmood. Creating a master page with Foodmood does not require any programming or other advanced chores.
Choose the demo of your choosing and combine it with internal pages. In addition, there are dark and light menus, animations, the ability to return to the top of the page, and a shop and portfolio. It's clear that no detail has been overlooked by Foodmood's team. The design is also compatible with all modern web browsers and is optimized for smartphones and tablets.
Spoon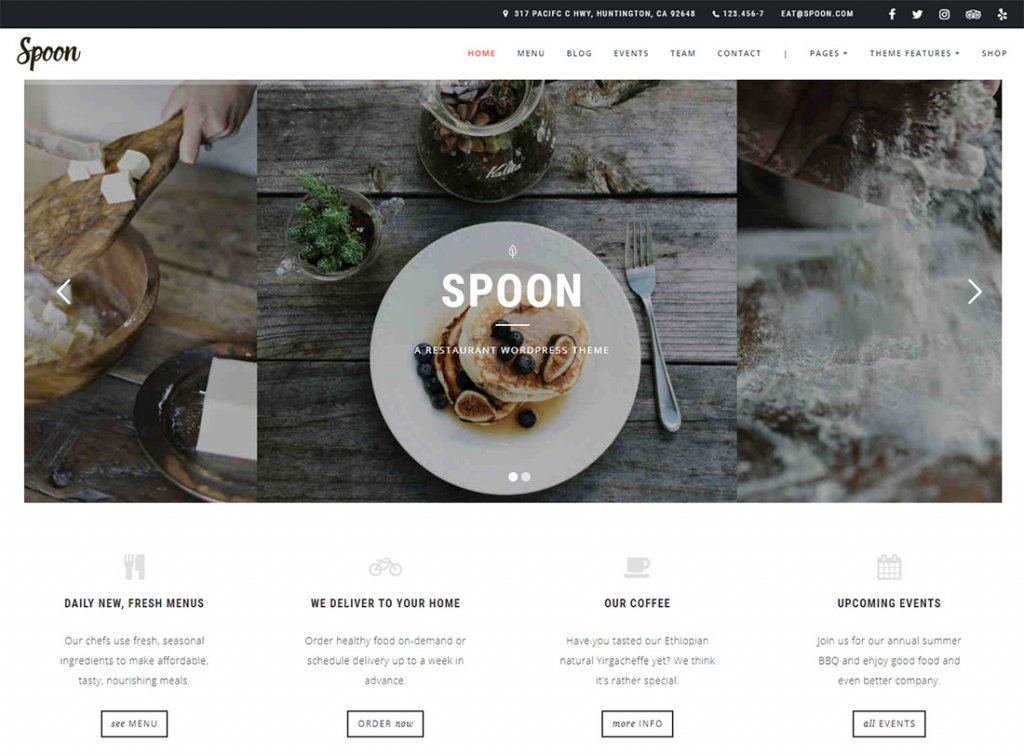 Spoon is a worthy addition to this collection of food truck WordPress themes. It's a theme that's best suited for food truck websites because of its responsive design and unique features. It also sorts and displays entries by date and automatically removes events when the event is finished.
In the event that you want to incorporate your website's color scheme, it's simple to accomplish so. If you'd like, you can change things like your primary and hover colors as well as your top bar, bottom bar, and more. You may quickly make adjustments to your theme by opening the theme options panel. This theme uses Slider Revolution to present various and attractive slideshows of content. Furthermore, Spoon is also compatible with WooCommerce, so you can sell unique products that are exclusively available in your store.
XStore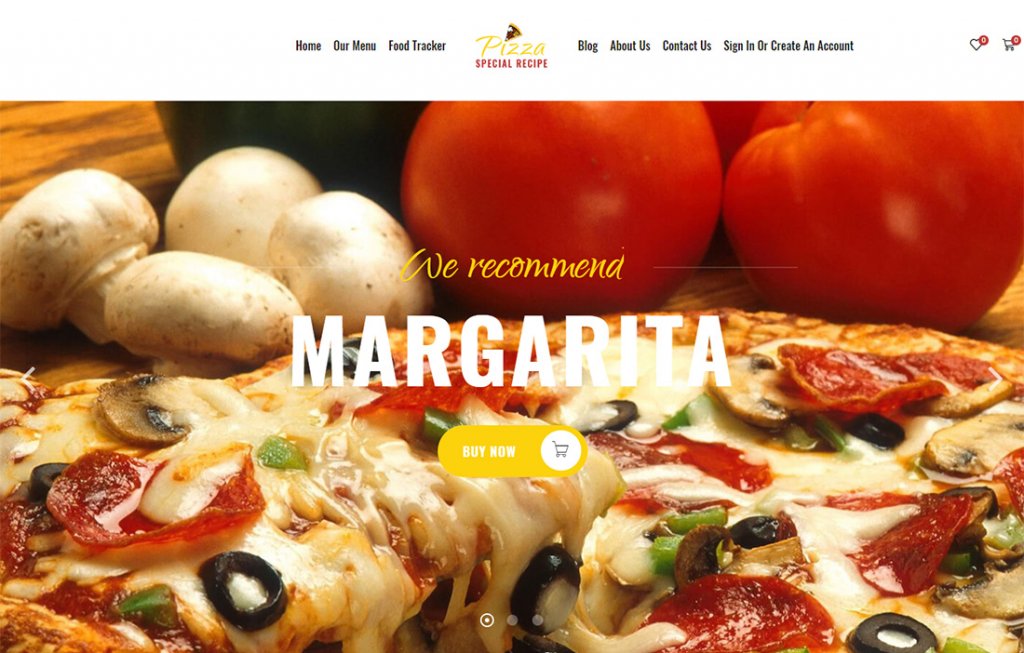 You can use XStore, one of the best WordPress themes for food trucks, for your company. Super useful pages and tools make it easy to navigate and use. The overall look and feel is sleek and functional. One of WooCommerce's most popular themes, XStore, has more than 70 ready-to-go shops. When it comes to your company's online appearance, this theme is always ready to help. With XStore, page creating has never been easier thanks to the WPBakery Page Builder. Drag and drop is a simple way to organize your content.
XStore is compatible with Slider Revolution, allowing you to display various items in a comfortable and elegant way. Infinite scrolling and Ajax pagination are also included to help keep visitors on your site longer and improve their experience. In addition, the theme takes advantage of GMAPS to swiftly create customized Google maps. As a result of its seamless integration with WooCommerce, this theme is ideal for creating an outstanding online store on your website. You may always use the blog pages to tell unique stories to your followers and subscribers.
Poco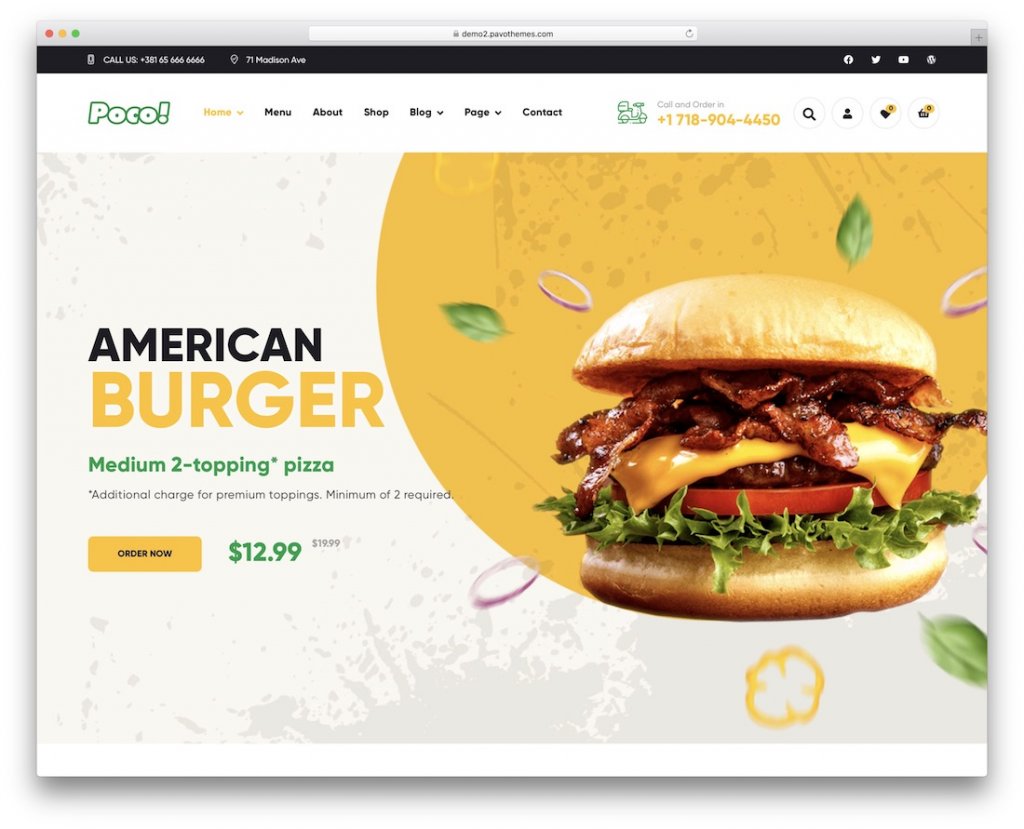 Poco is a WordPress theme that can be used for food trucks as well as restaurants. When it comes to quick meals, this gizmo is a godsend. With a variety of demos, you can create a professional-looking website for your business and get the word out there.
With Poco's strong processor, you can do a lot. It is possible to present your idea, story, and menu, as well as a slew of other delights that will help you grow as a person. Additionally, the layout is perfectly suited to mobile devices, so you can be confident in its overall performance. A blog is a great way of connecting with your customers on a personal level.
Kallyas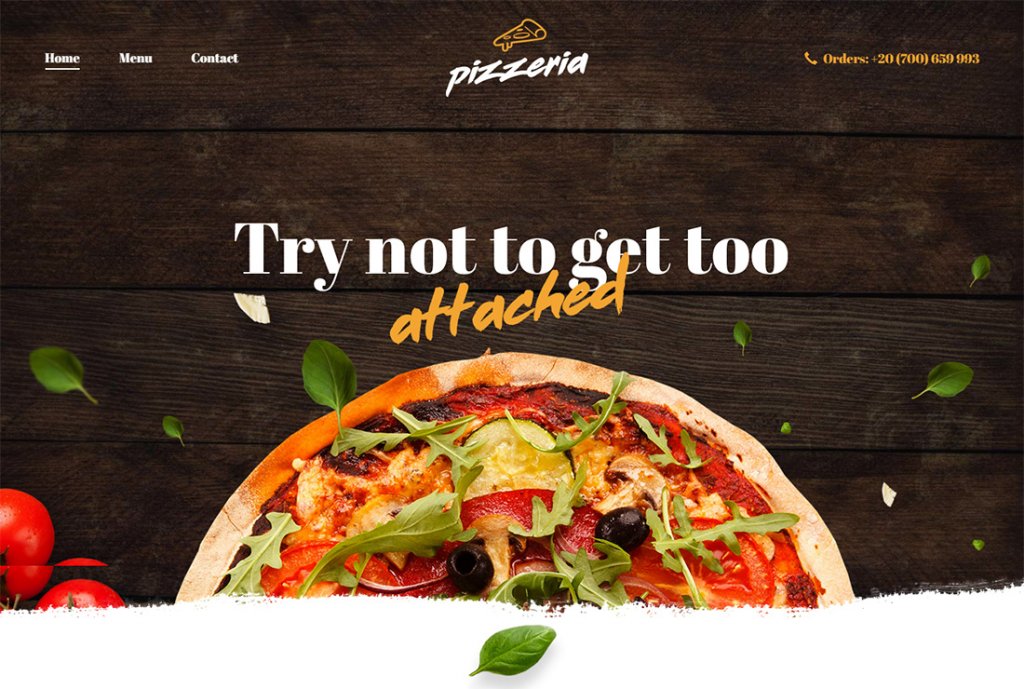 You'll have a better shot at success if your food truck website is mobile-friendly. There are more than 65 demos included in Kallyas, a multipurpose WordPress theme. Kallyas was built using HTML5, CSS3, and the Bootstrap framework. Images and other material will appear sharp and clear on a variety of devices thanks to its retina-ready design. When it comes to selling goods and services, WooCommerce integration makes things a lot simpler.
Additionally, it includes three distinct restaurant designs that are ideal for food trucks. You won't have to worry about the installation process because the themes are easier to install. It's a simple matter of clicking a button to have it imported. For a food truck business, this theme contains pages and sections that are ideal. Testimonials can be viewed in several ways on your website. When it comes to speed, your customers won't have to wait long to get to the stuff they need.
Bridge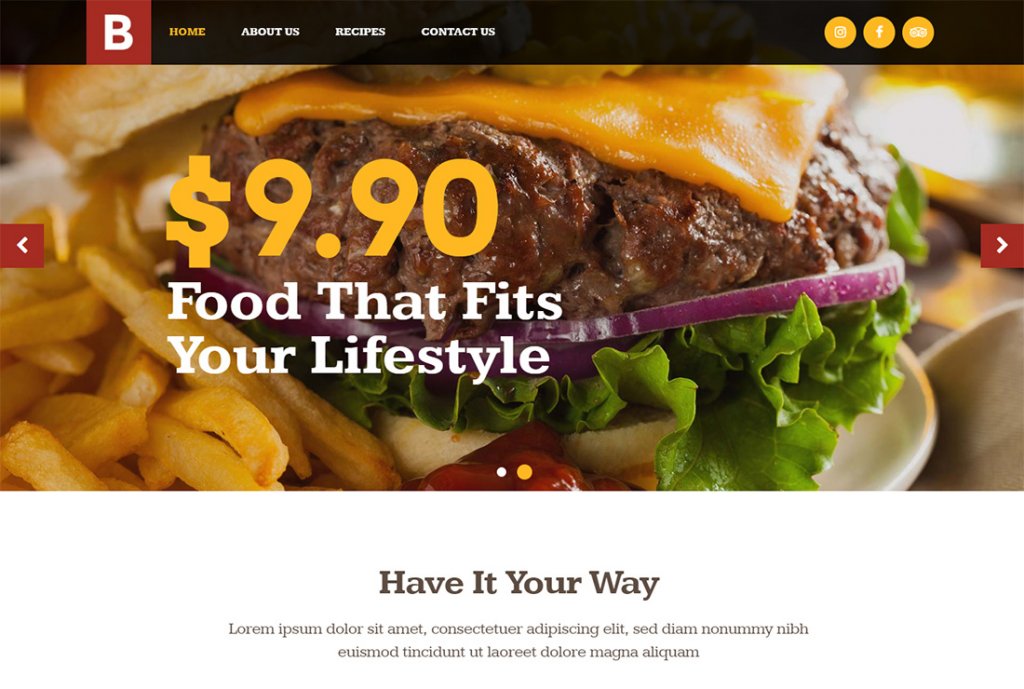 It's a good idea to include this multi-purpose theme with these WordPress themes for food trucks. Your firm will benefit greatly from Bridge's powerful, feature-rich, and attractive design. All the elements you need to build a website including a food truck business site are included in the more than 376 demos, 24 layout concepts, shortcodes, and widgets. Using Bridge's premium WPBakery Page Builder, you can design a website in a matter of minutes. There is no need to learn coding before you can create pages using this plugin. You'll be able to view the outcomes of your work instantly thanks to the live customizer.
Food truck owners will find a wide variety of restaurant demos at Bridge. Multiple addresses and custom map pins can be added to this theme's Google maps, which are completely configurable. Testimonials are a great way to engage customers, and Bridge's fantastic sliders make it easy to show off your customers' experiences with your product.
Invictus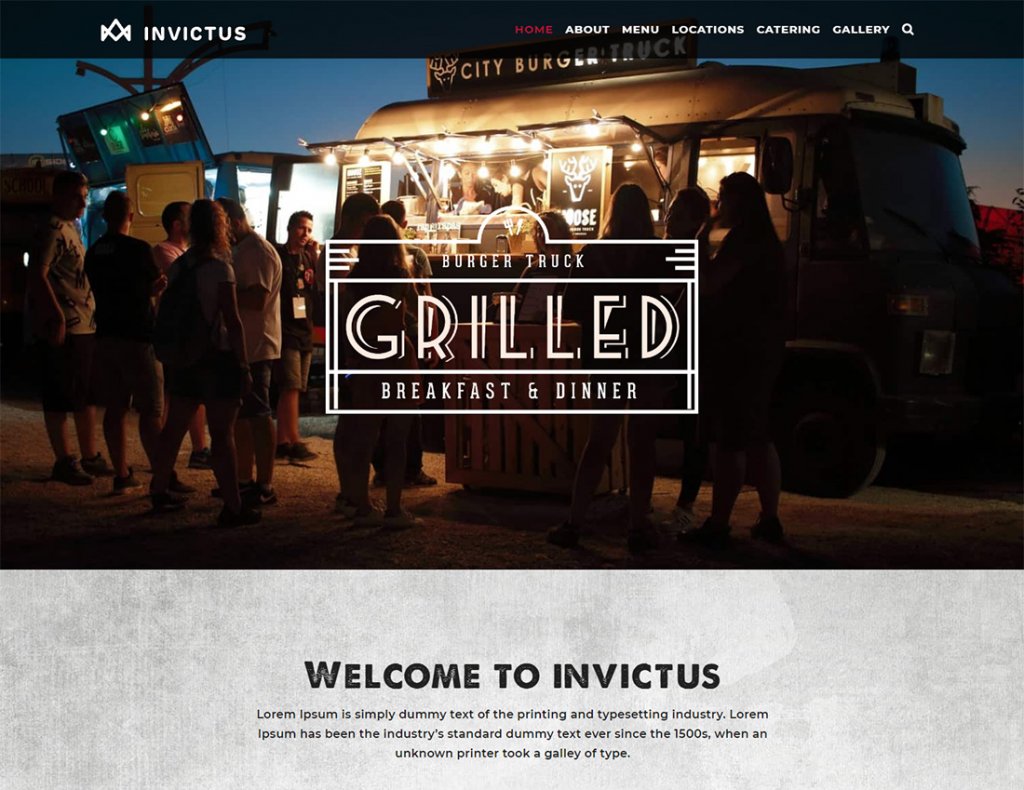 It's all about the words and the imagery. Consequently, if you want to boost your food truck's online presence by using Invictus, you may do it now. With more than 50 pre-built demos, Invictus is a creative multi-purpose theme that has state-of-the-art designs. It's possible to install all of these demo layouts with a single click! For Invictus, WordPress themes are an essential part of website performance. Invictus uses WPBakery Page Builder, a drag-and-drop page builder, because it's popular these days.
If your business relies on a fast-loading website, this theme has been designed to perform well in page-speed tests. You can effortlessly manage appointments using its Booked Appointment plugin. It's a simple approach to manage the booking process without putting in a lot of effort. Invictus allows you to display many client testimonials using the Slider Revolution plugin, which is beneficial to your brand's credibility.
Fast Food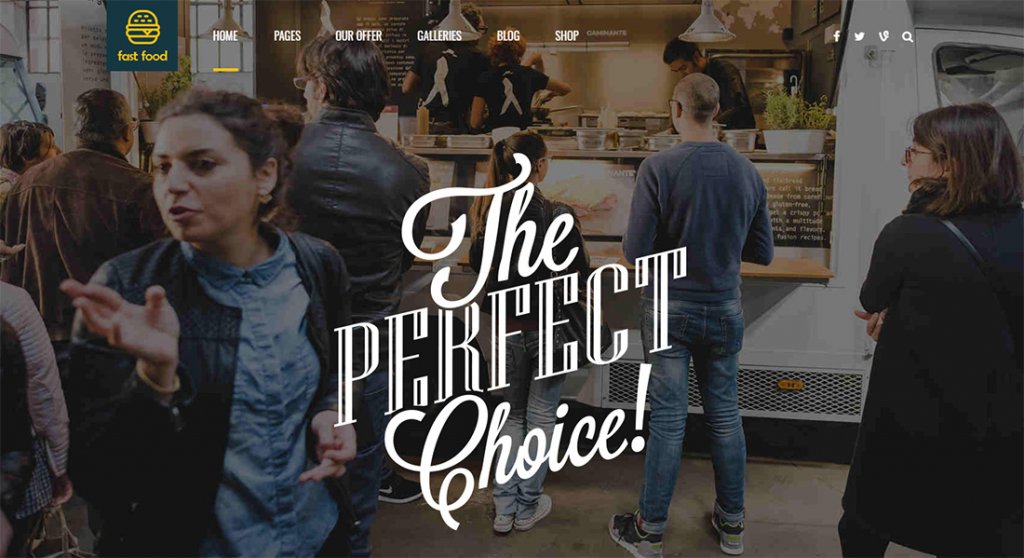 If your food truck business doesn't have an internet presence, your clients won't know how to get in touch with you. Here's a fast food option that can help you get more traffic to your website. For fast food, food truck, restaurant/bar/cafe/tavern websites, it's the best option For your website, Fast Food has created four stunning demos. With Bold Page Builder's compatibility, you'll be able to create a site with infinite design options. Even if you don't have any coding skills, you can still drag and drop pieces.
Fast Food's fantastic cost calculator is one of its most impressive features. You may construct estimation forms with this quote estimation plugin. Fast Food uses the OpenTable plugin to make it simple to book consumers for food trucks at events. To ensure that the colors you use in your food truck are reflected in your website's design, this theme provides a variety of color options. What's more, there's a lot more. The WooCommerce plugin can also be used to sell products on your site using this theme.
Lunchbox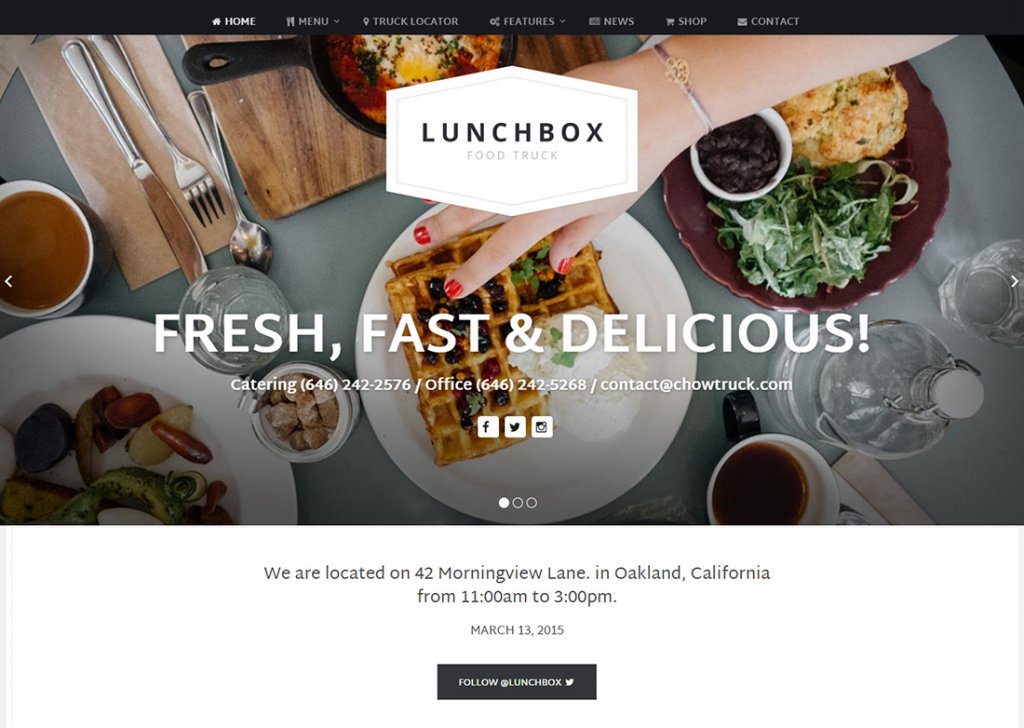 Make it simple for your customers to book your trucks for catering events with Lunchbox. Intuitive themes for food trucks and restaurants are designed to make your business shine. Lunchbox includes a Truck Locator Map so that your clients can see where you're headed. As a result, they'll have no trouble locating you at any time. As a result of choosing LunchBox as the theme for your food truck, you will have an advantage over your competitors. It's always ready to assist you to run your business with simplicity thanks to its amazing distinctive features.
Drag-and-drop page creation is now possible thanks to the plugin's integration with WPBakery Page Builder. Additionally, consumers may easily book your truck by pressing the book button. Lunchbox allows you to place movies and high-quality photographs in the hero header because it is the first visual element a visitor sees on the site. WooCommerce is integrated with Lunchbox, so if you want to sell anything on your website, you won't have a problem. Additionally, it makes use of the most effective SEO techniques and plugins.
Gloreya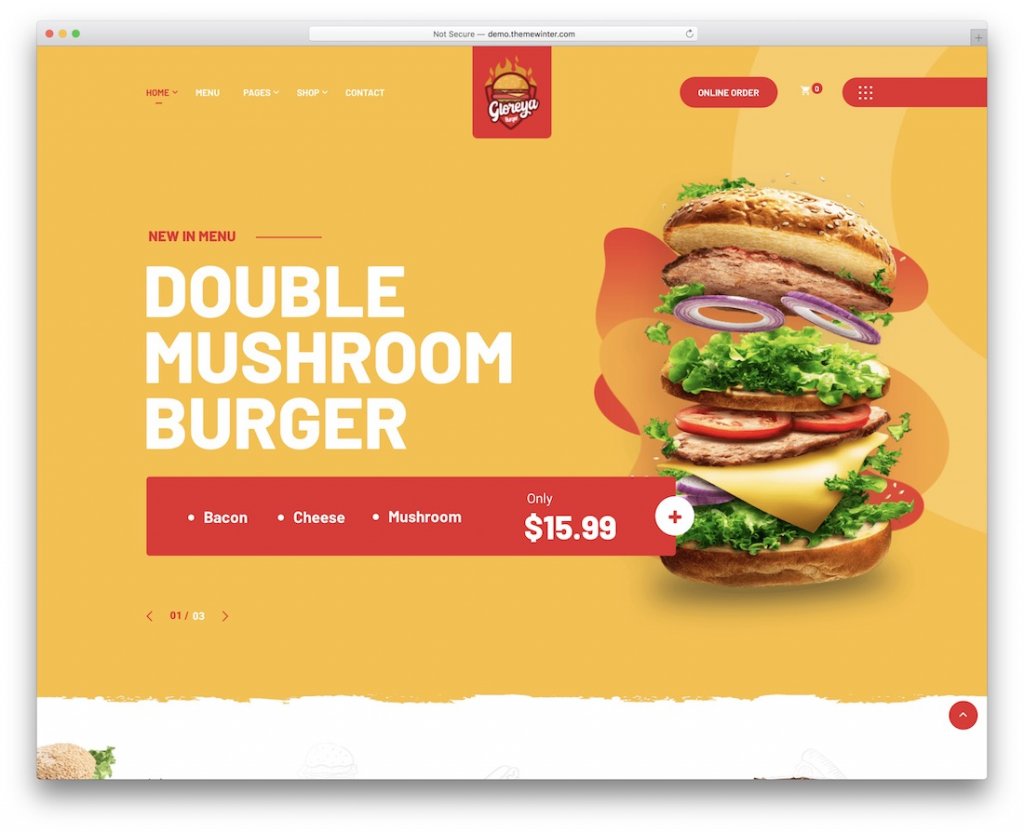 The food truck WordPress theme Gloreya has all of these useful features and capabilities. There are numerous index and internal page layouts to choose from so that you can quickly put together a complete page. Of course, the sophisticated Elementor drag-and-drop page builder may be used to completely customize any sample. It's great to have a coding-free editing approach. You don't have to be an expert with Gloreya in order to have a shot at making money online.
Gloreya is packed with features like parallax effects, Slider Revolution, RTL support, a nice blog area, and the Unyson Framework. The layout is also completely responsive so that your page works flawlessly on any device. Rewarding results for a simple task.
Palmplaza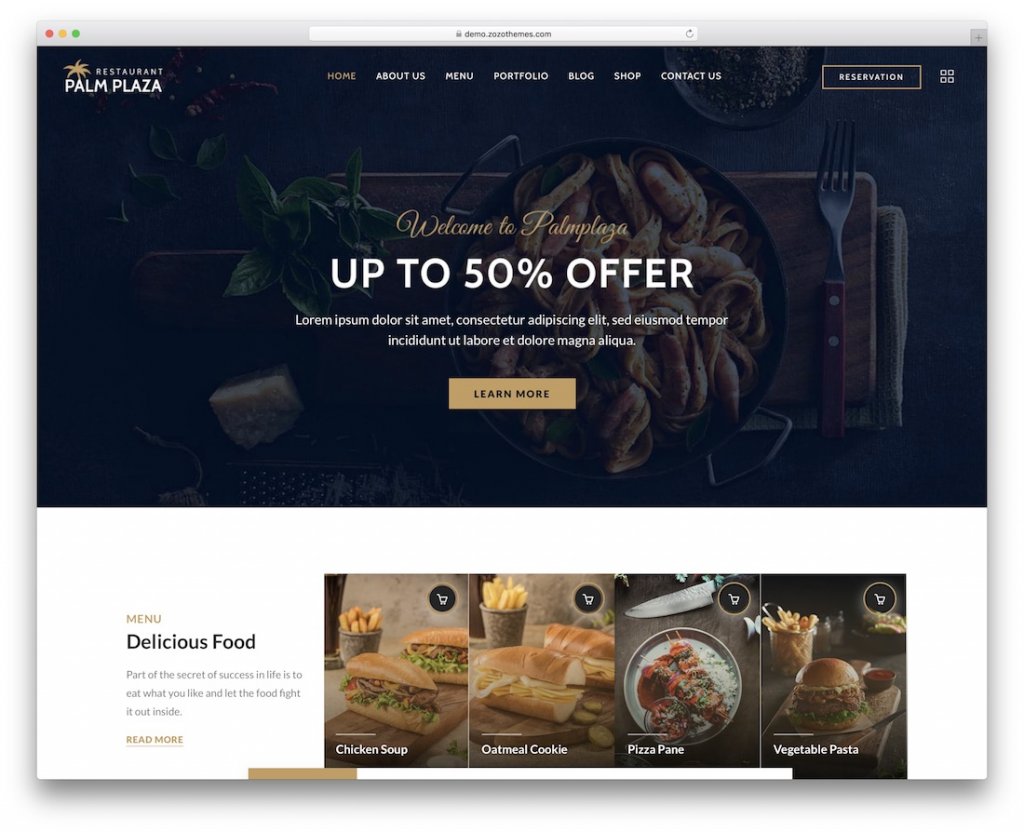 If you are looking for a modern, tasty and delicious website for your food truck business, Palmplaza is the best solution. As a result of using the tool, you are guaranteed to leave a lasting impression on every possible consumer. There are a number of pre-made dwellings included in the program that you may either use as-is or customize further. Using a drag and drop page builder allows non-coders to make changes to their websites.
Palmplaza's other features include Slider Revolution, Contact Form 7, WooCommerce compatibility, one-click demo data installation, and a mega menu.. Aside from being SEO-friendly, the theme is also optimized for fast loading times.
X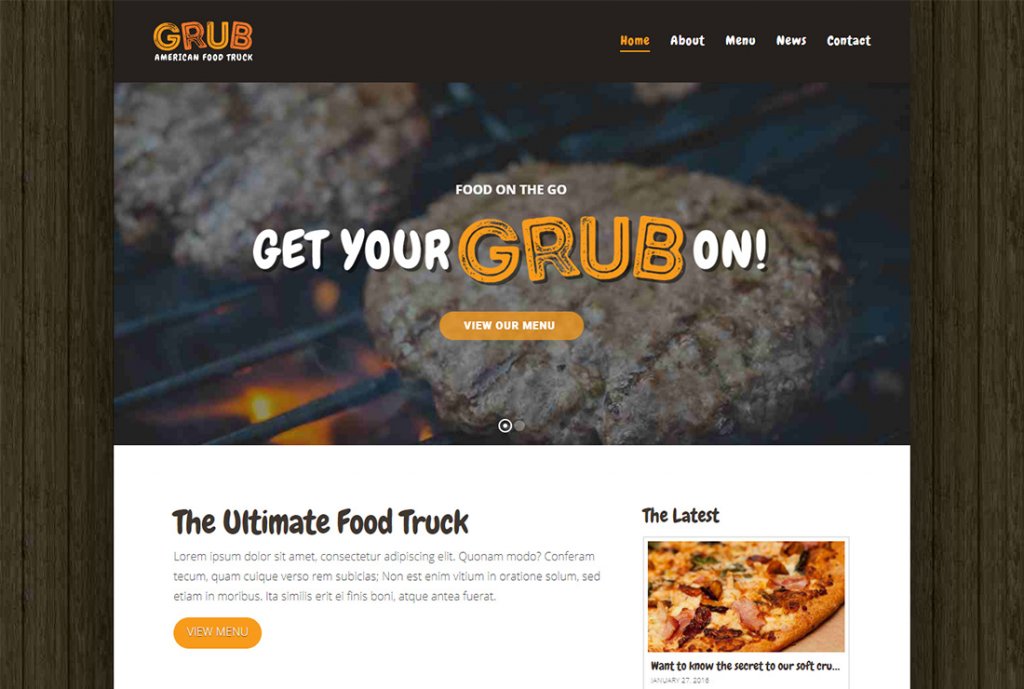 Food trucks of all kinds of Themes for WordPress can be purchased in the marketplace. Your search for the ideal one for your business may be difficult. With only one click, you can get X, a multi-purpose theme that has 13 outstanding and unique features. The performance of the theme is improved by the inclusion of WordPress plugins, widgets, and shortcodes. The WPBakery Page Builder compatibility of this theme also makes it easy to create pages by just dragging and dropping. You don't have to go through the painstaking process of constructing a website from start anymore!
X theme is fully compatible with the WooCommerce plugin, which means that you can set up an online store in just a few minutes. Websites are now developed with search engine optimization in mind. This means that your site will be optimized for search engines thanks to X's use of up-to-date HTML5 markup. The powerful shortcodes included in the X theme also help to improve performance. As well as a responsive pricing table, these contain an accordion and popover & tooltips.
Summarizing
We hope that you'll find on this list a WordPress theme that help you to create your next Food Truck website.