On the road to making your website safe and secure, you find a chunk of options. The problem with having a lot of options is that it gets more difficult to choose. In this tutorial, we will go through the WordFence Security plugin which is one of the best options to choose from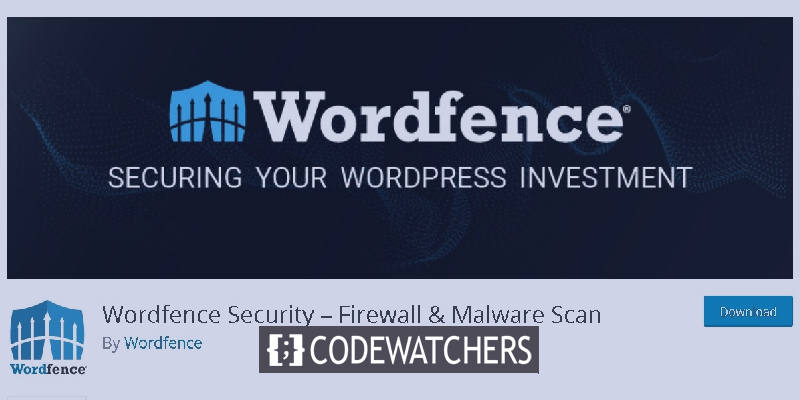 In addition, just like WordPress has a lot of great features on offer and millions of amazing and creative users, it also has a lot of bad actors and hackers tagging along. And to secure yourself you must choose a security option that would work the best for you.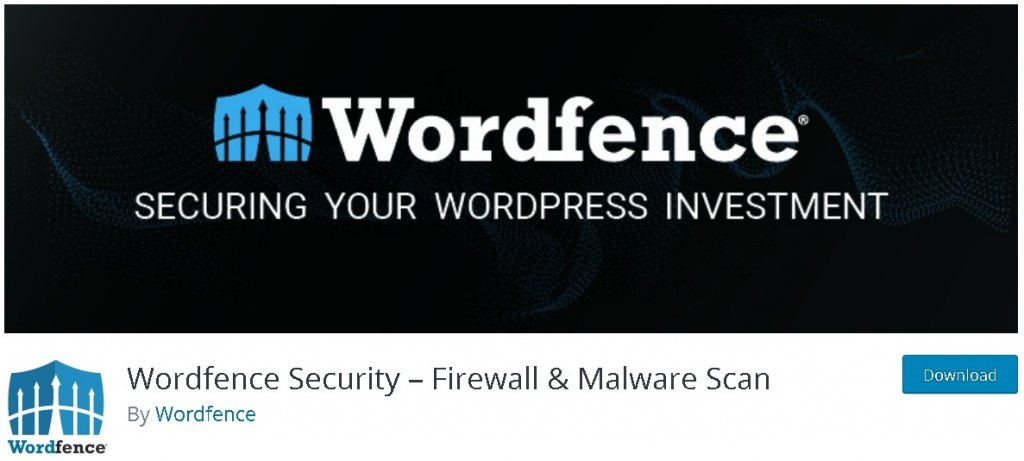 WordFence Security is one of the most popular security solutions for WordPress. It is equipped with a Malware scanner and an endpoint firewall to protect your WordPress from potential threats. and blocks malicious traffic from coming to your website.
The plugin offers both a premium and a free version. For starters, they can go ahead and use the free version while for more advanced features you will have to go for a premium version.
Once you have installed and activated the WordFence Security plugin on your WordPress, you will start seeing its option on your WordPress dashboard.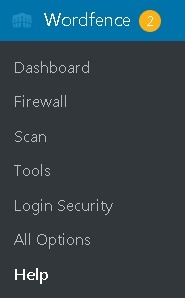 You might find it complicated in the beginning but it is quite simple and easy to understand. We will walk you through the interface and the functions of WordFence one by one.
Create Amazing Websites
With the best free page builder Elementor
Start Now
WordFence Settings
When you press the WordFence dashboard option in your WordPress dashboard, it starts to display the overview of the current state of your website.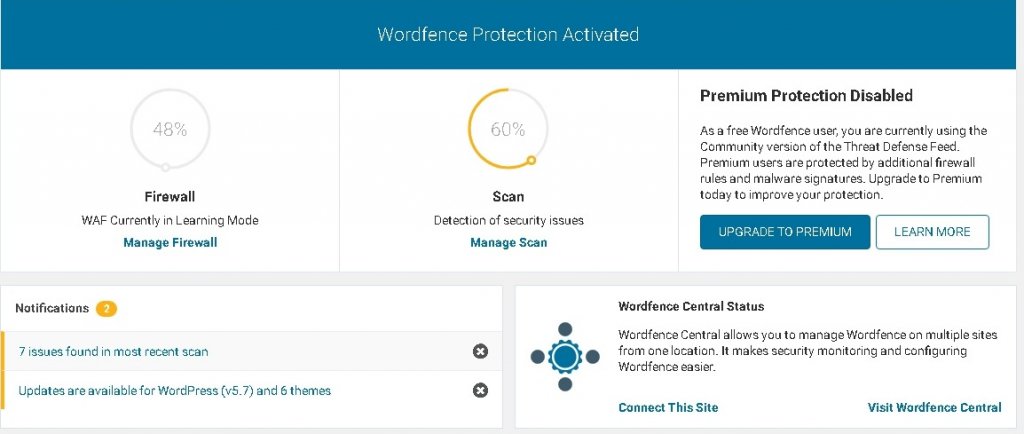 On the top you will see the percentages calculated by WordFence, while it is highly unlikely to get a 100% on either of these boxes if you are using a free version.
However, you don't have to worry about these as they are not as meaningful as the the numbers of Firewall Summary box or the results of the Scan.
WordFence settings are highly customizable and you can curate them according to your own needs. For the ones starting, we recommend you scan your website using the defaults settings as they are effective enough to give instant results.
How To Scan With WordFence
To scan your website with WordFence, go to the scan button in WordPress dashboard under WordFence.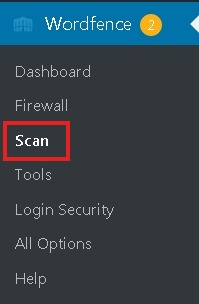 Press the Start New Scan and it will run through the series of tests on your website. You will find out that some of these tests are reserved for premium members while it has almost everything you need for now. Once it is done with making the checks, you can find the immediate results by going to the Results Found button. How To Review WordFence Scan Results
You need to make sure that when you find serious threats unknown files or hidden malware, you need to press the Delete all Deletable Files and it will settle the issue for yourself. After that, it will be quite straightforward for you to deal with the issues as WordFence will show the solution of all other issues such as updating your WordPress or updating a plugin or theme, and so on. You can choose to settle them immediately or ignore them if you already knew about them.
Advanced WordFence Features
WordFence is a high-quality security plugin and unsurprisingly has great features that one can use to make their website more secure.
Web Application Firewall
Web Application Firewall or WAF is one of the most essentially advanced tools that WordFence has on offer and that too for free. You can access the feature from your WordPress dashboard right under WordFence.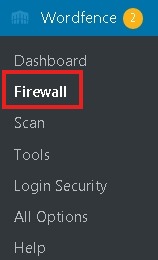 WAF allows you to decide about how much resources you can allocate to be used by scripts, robots, and crawlers on your website. This allows protection and security against scripts even before you carry out the scan. You can block IP ranges from using your website. Moreover WordFence itself catches the IPs and blocks them from accessing your website. You can also set up blacklists and whitelists or services to keep from site crawling and set up rules for your website using WordFence. The more advanced options such as allowance for specialized IPs or rate-limiting do not need to be optimized normally. But if you are in a dangerous or sensitive industry, these are some great features to use.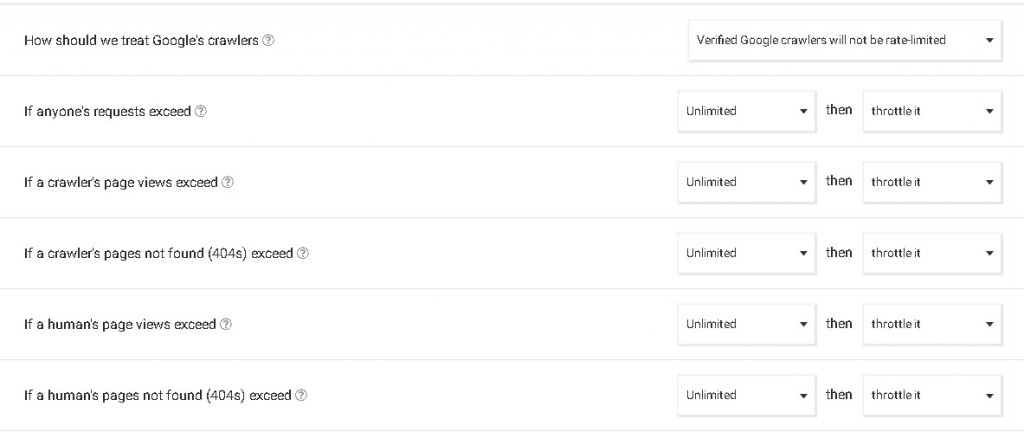 There are more similar options for you to have control over your WordPress site and its security. All of these options are customizable and highly effective.
Two-Factor Authentication
WordFence comes with a built-in two-factor (2FA) and you can use this top-rated website security tool for free with WordFence.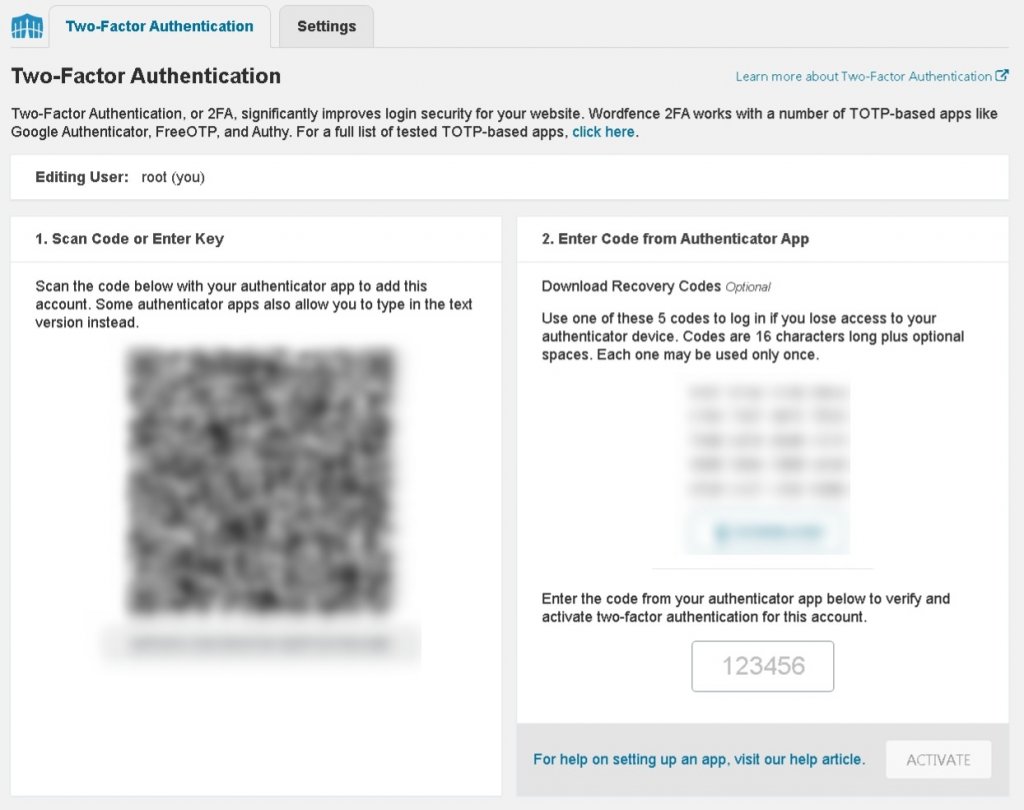 Using the Login Security option, you can set up the 2FA by choosing the user and sending them the code via Google Authenticator, FreeOTP or any other 2FA application.
Plugin Review
There is no point in not using WordFence as a primary security plugin. With brilliant and highly customized features WordFence is an easy recommendation. The advanced features available for free are good enough to establish the plugin's worth.
WordFence is highly customizable and effective which means that you can use it according to your needs and optimize it especially for your website. You can use the premium version for additional support, real-time update, and other advanced features.
Security is an important aspect of a WordPress site, make sure to verify your needs to choose a plugin that works the best for you. Join us on our Facebook and Twitter to keep getting updates about our posts.