In this great tide of globalization, everyone wants to taste the touch of modern technology and try to keep themselves up to date. Website is one of the best ways to keep your or your organization's footprint online through the internet. The top two website builders out there are Go Daddy and WordPress. Go Daddy comes with many services at once - domain sales, hosting servicing, and a WYSIWYG website building system where you can create websites through templates. WordPress, on the other hand, is a well-known content management system that is a very popular name for creating websites worldwide.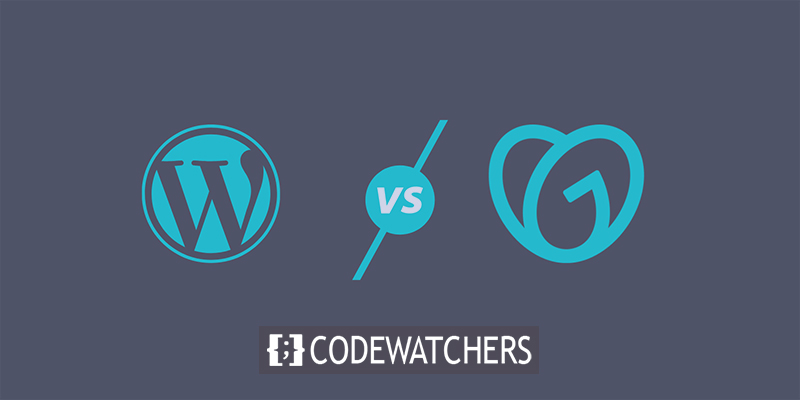 If you are in a dilemma as to which builder you should pick for your website, then this post is just for you. We will talk about the characters and features of WordPress and GoDaddy which will help you to come to the right decision.
WordPress vs GoDaddy Website Builder
WordPress and GoDaddy - both of them are best on their own terms. Both of them are versatile and providing multiple options for website developers. But they work in different ways.
WordPress is open-source software that you can use for free on any webserver. Earlier, it was just a blogging software but now WordPress has evolved in every way and you can create any type of website with this. It's the no. 1 CMS platform in the world and with proper knowledge, you can create any website.
Download Divi The Best WordPress Theme
The Most Popular WordPress Theme In The World And The Ultimate WordPress Page Builder
Download Divi
GoDaddy is like a combined package where you can get all kinds of website-related services. On this platform, you can buy domain-hosting and create a website here that will have add-on functionality and many more features. All in all, you can find all web building services here.
Which One Is Better?
One of the main features of a website builder is how easy it is to use and how hassle-free the platform is for content publishing. Also as the tide of eCommerce sites is going around, we will also see how successful a builder has been in creating eCommerce sites. So let's get started. First, let's look at the features of WordPress and then Go Daddy's.
WordPress
Ease Of Use
The first thing that comes to mind when creating a website is how easy it is to create a website. The more features and complexity of the website, the longer it will take to create. Websites can be created in different ways in WordPress. If you want, you can prepare the layout directly through coding, you can also design using the theme. You can also customize a theme to your liking with the help of coding.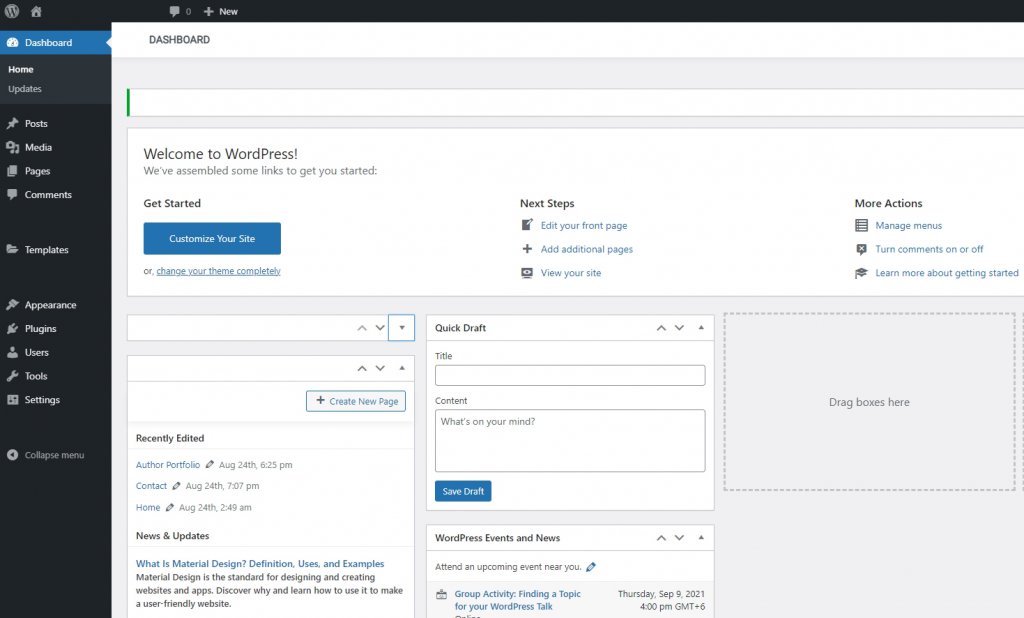 After logging in to the WordPress dashboard you will find all the options in the left menu and you will see many widgets in the primary dashboard that can be customized, added, or removed as desired. It won't take long to get fully acquainted with WordPress as it is very well organized. Pages, menus, categories, themes, customizations, plugins - all at your fingertips.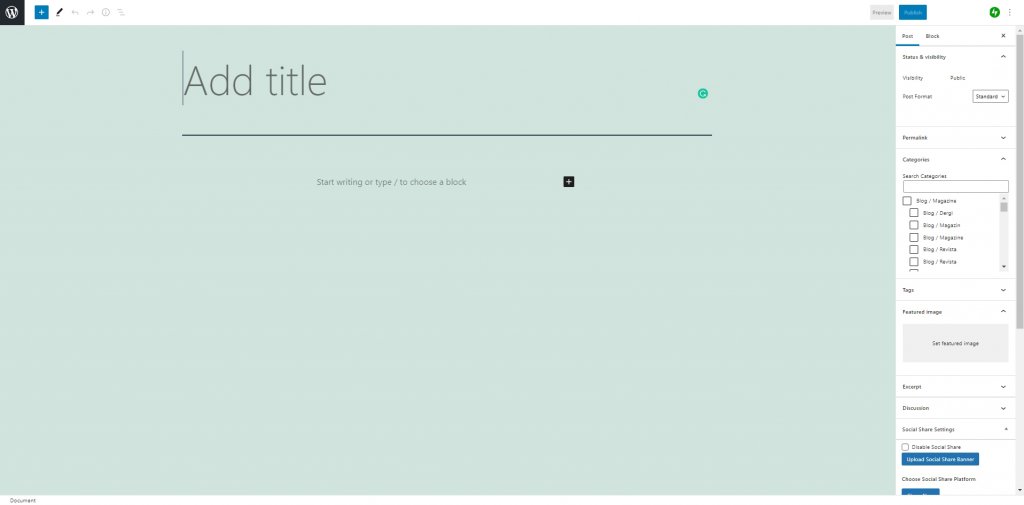 Allow Gutenberg to be used by default as a WordPress post and page builder, but you can also use the old classic page builder if you want. Many premade blocks in Gutenberg can be used to create normal quality pages or posts. However, for high-end design, a premium pain builder such as Element, Visual Composer, etc. should be used.
Publishing
We have mentioned earlier that though WordPress is a global platform now, earlier it used to be a blogger program. So, creating pages and posts are core features of WordPress. WordPress acts great in content publishing because WordPress is staying true to its beginning and making pages and posts are very easy with Gutenberg. Dynamic or Static - WordPress is best at publishing content.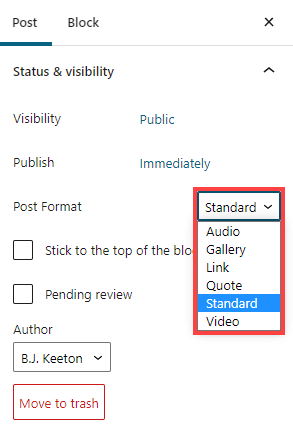 Not only texts, but you can also publish multimedia items like audio, video, images. Gutenberg has premade block for each item and using a premade template of creating a new one - you can display them just as you want.
There are premium WordPress themes that come with page builders such as - Divi, Newspaper, Astra, etc. Also, you can use page builders like Elementor or WP page bakery to create stunning pages.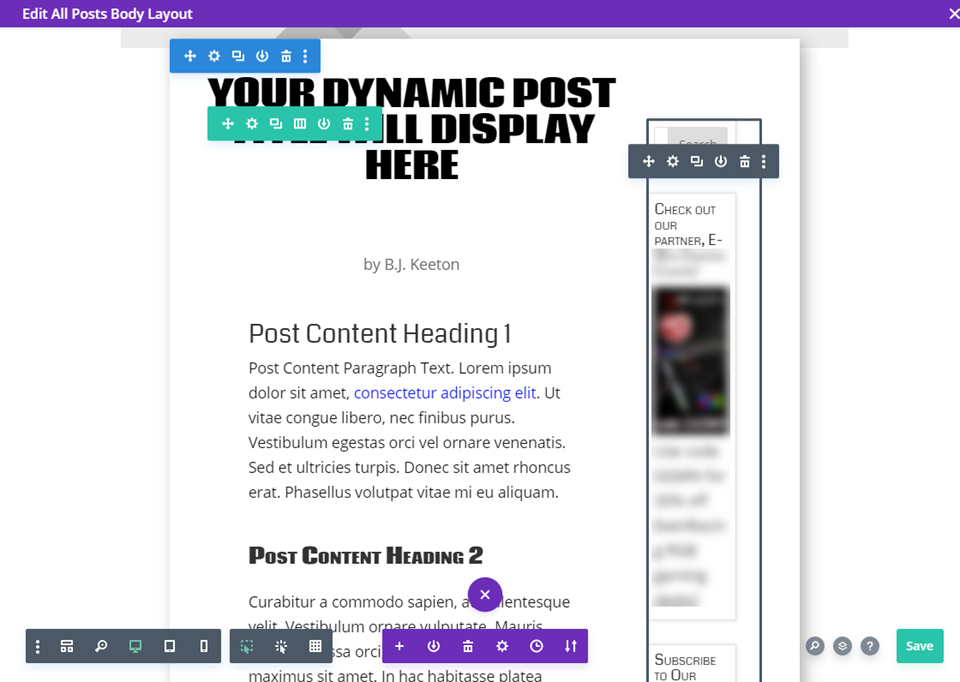 This is what WordPress was born for, so undoubtedly - WordPress is a clear winner here.
eCommerce
WooCommerce - primary choice as WordPress's eCommerce plugin. It's absolutely free to download and very easy to set up. From digital march to the physical product - you can sell anything and everything with it.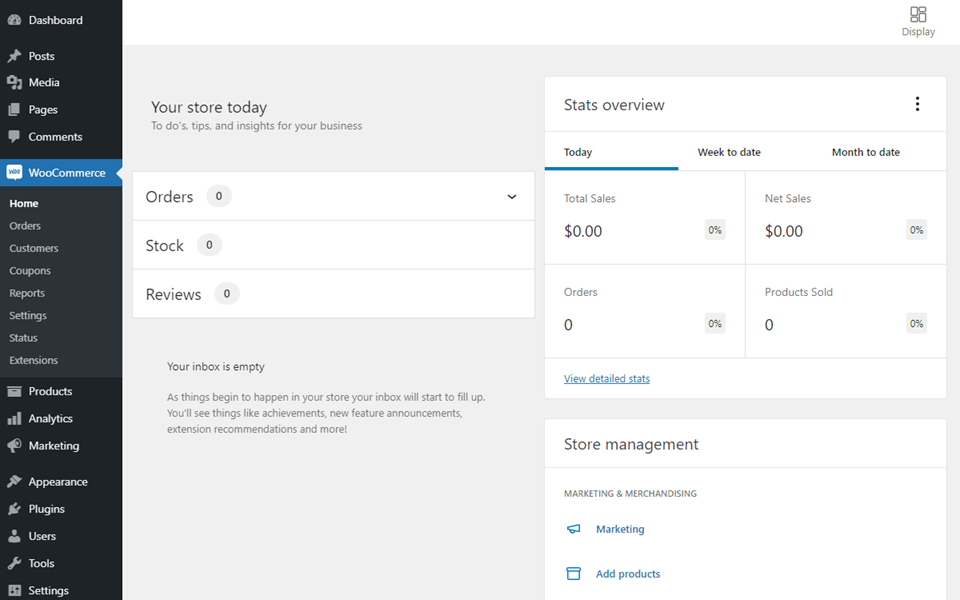 Item listing and publishing are very easy as posting a new article or publishing a new page.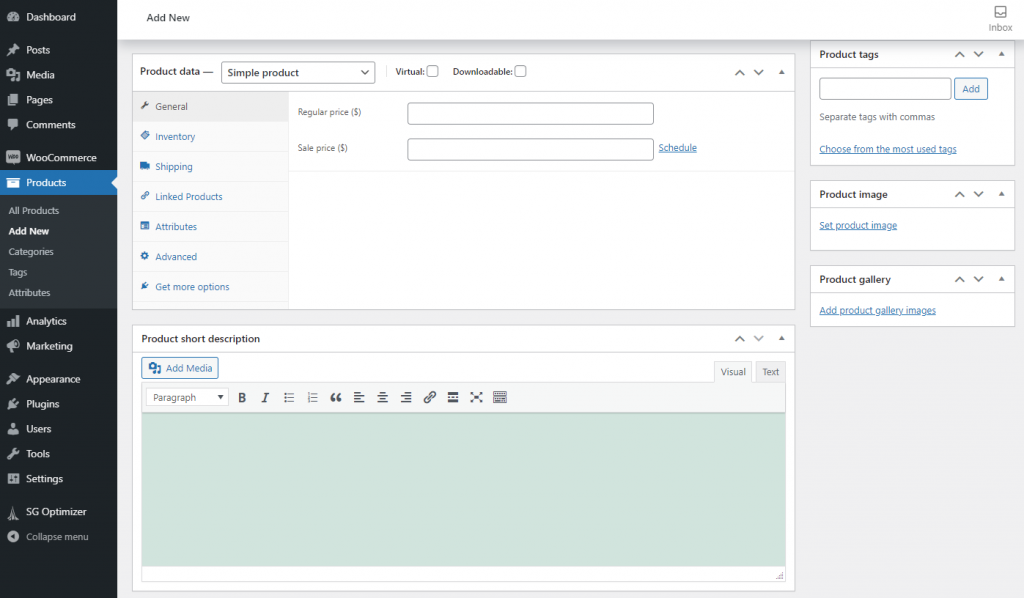 WordPress has a massive section for addons to support WooCommece and if you can use them properly to set up your store, you're store will be groundbreaking.
GoDaddy
Ease Of Use
GoDaddy is an easy-to-use website builder with a lower learning curve because it is less functional than WordPress. Due to significantly lower customization facilities, GoDaddy is less complex. You can start with picking a theme, edit an image or content on-site and publish it - yes, that much simple.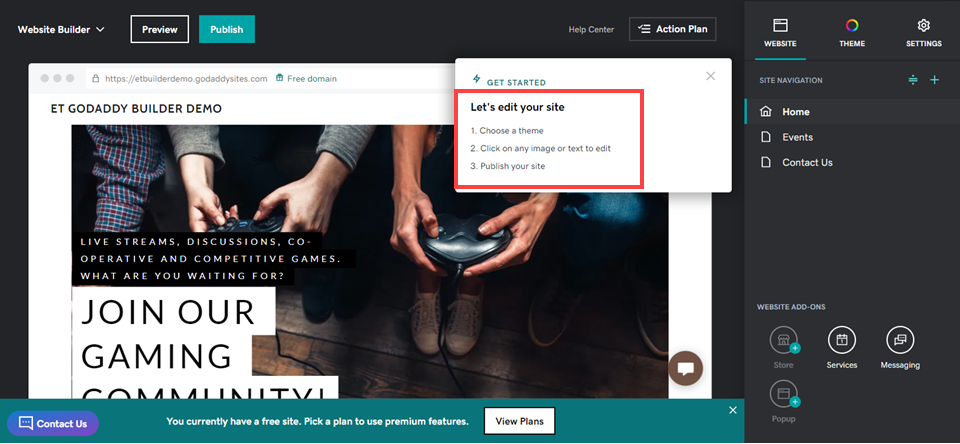 Here you can build a professional-looking website without the help of a professional designer/developer. Godaddy templates are good enough for almost every niche website and the WYSIWYG website building system works perfectly.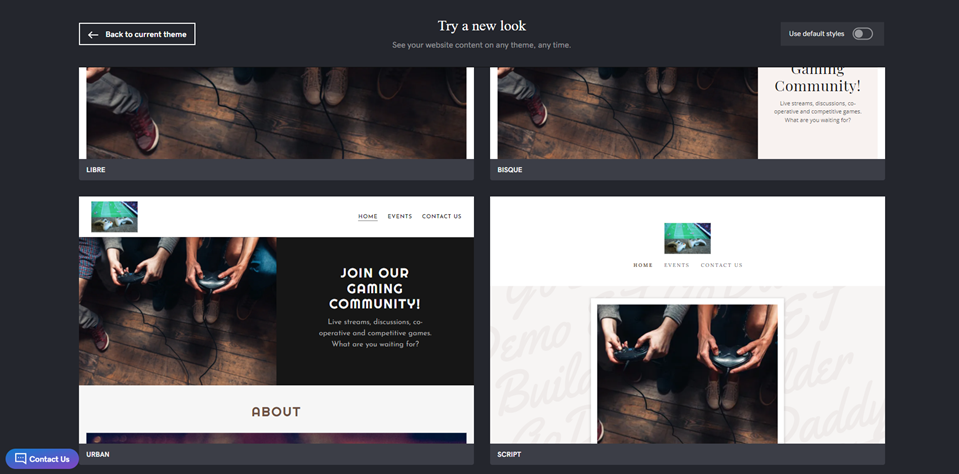 Here, you have to click on a page element and change the content on it from the left sidebar. It's a very convenient working method and people who want to publish their website right away - can move ahead with this.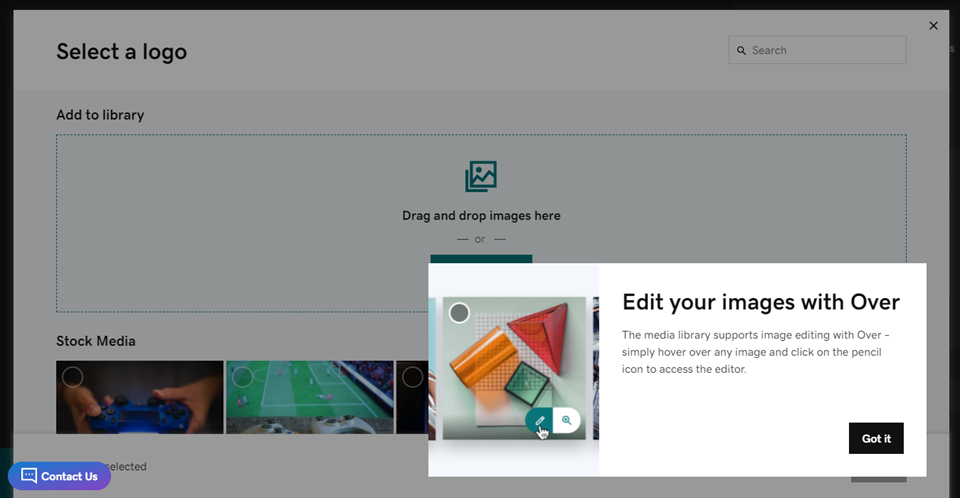 For image attachment and editing, "GoDaddy Studio" is a fantastic tool. You can also put Cookie warning, GDPR consent, Google analytics, and integrate Facebook pixel through this builder.
Publishing
GoDaddy is focused to create a business website or personal profile. If you are going to create a website that no longer needs regular maintenance - GoDaddy is a good choice. But, when it comes to publishing content regularly, it's not a wise choice.
Creating a page and adding content like - timers, text blocks, images, and so on is easy with templates. Also, you can develop the About, Contact, Profile page easily.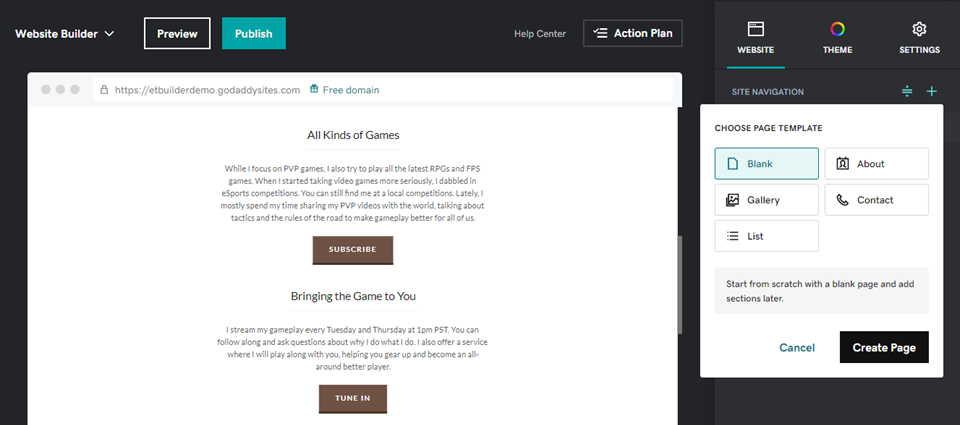 GoDaddy builder is quite straightforward but setting up a blog profile is not easy here. You can access the My Blog option for the blogging dashboard and then you have to set up a blog page first.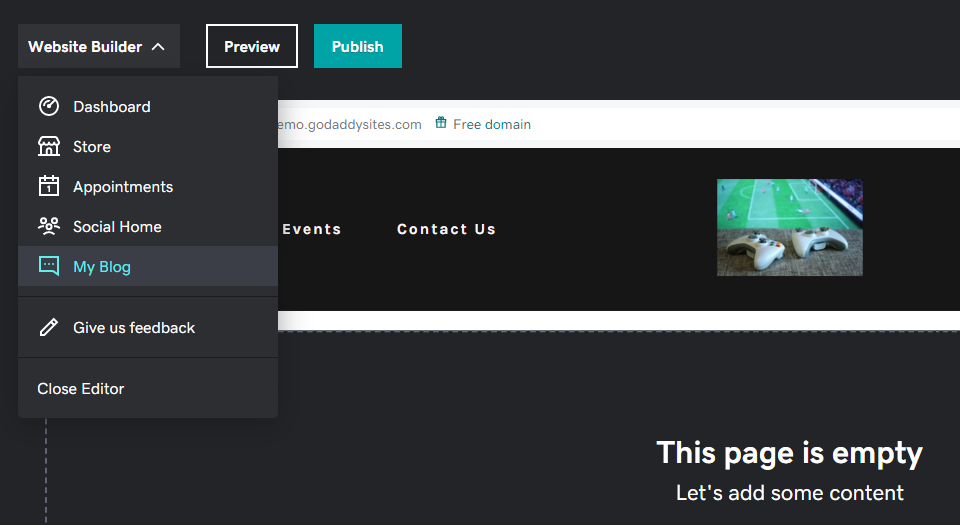 Open a land page and add a new blog section from the menu, Then navigate to the dashboard and select Create a post to start with. Rest is pretty basic but functional. You can also add a category and features images too.
Creating a blog website on GoDaddy is not a very nice experience. It doesn't provide anything special but takes a lot of time and effort to create a simple one where WordPress is always ready to do it without any effort.
eCommerce
GoDaddy delivers an eCommerce facility as a premium service, which means you cant get it for free like WordPress. It will cost you $14.99/Month for the first year and then $29.99/Year. It's a costly service but a convenient one.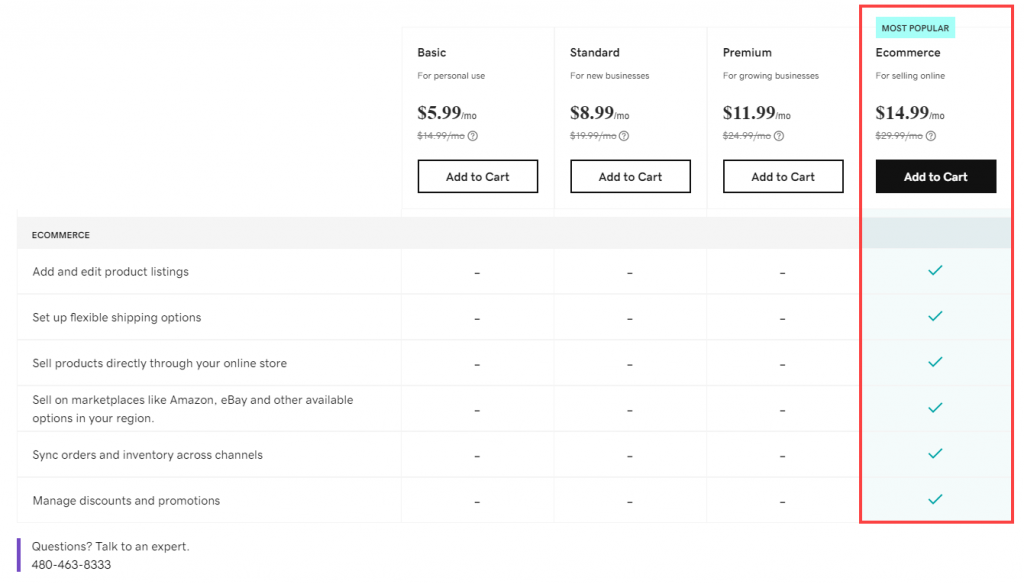 Also, you can create your site for free and publish it with the godaddy.com domain at the end but still, you cant even use a trial version until you upgrade it. So, we can say that GoDaddy is surely falling behind from WordPress in terms of eCommerce store setup.
Who Is The Winner?
WordPress! Needless to say, WordPress is on the rise. As easy as it is to use, so is the content publishing experience. There is also a free plugin to set up an eCommerce store. GoDaddy, on the other hand, is only effective in creating business websites or personal websites. Here eCommerce is a premium feature for which you have to spend a good amount of money. Also, the content publishing experience is not pleasant. So in all respects, WordPress is the best.
Finishing Up
WordPress's features and facilities are appreciated by all. It is the number one website builder in the world. Wix, GoDaddy, Squarespace are good as competitors, but it will take more time for them to get into the ranks of WordPress. Hopefully, today's post will be useful to you if there is any confusion going in your mind selecting Website Builder. Don't forget to let us know your thoughts on comment and share this post among your friends.