The conflict between WooCommerce and Shopify is quite strong. Shopify claims that about 1.6 million businesses are being managed through this platform. On the other hand, WooCommerce has more than five million active installations. They are both top rival titans in the online business market with the continued flow to be successful in their own way. Today from a comparative view, we will try to see who is ahead in terms of store setup, payment processing, customization facility, and pricing. We will try to give an overall summary of how you can benefit from using any platform. And finally, we will try to find out which is best for you and why?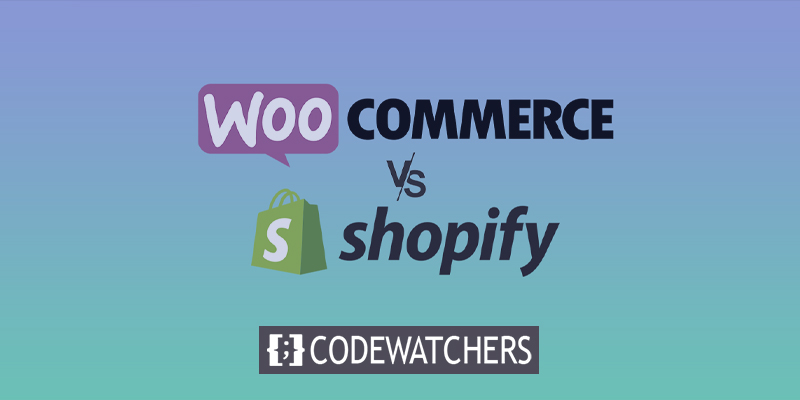 So let's get started without delay.
WooCommerce Vs Shopify
Although WooCommerce and Shopify are the two platforms that work on creating and managing online stores, they have been able to build a strong position in today's market due to their different approaches. The main difference between these two same genre platforms is - one is self-hosted, and the other is hosted.
WooCommerce - WooCommerce is a well-known WordPress plugin that can be installed in CMS or any other server you want. It's completely free to use and edit. Along with WordPress, you can use these two on any project however you want!
Shopify - Its more like a SaaS platform which comes with self hosting. Its easier to setup and use and deals with eCommerce software, provide maintainance and supports.
WooCommerce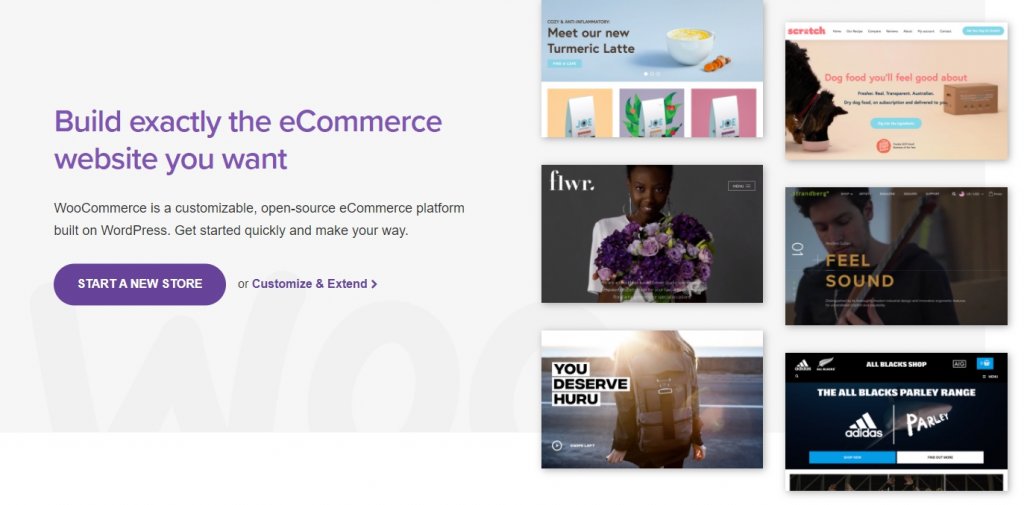 WooCommerce is a free WordPress plugin but you have to bear the hosting cost yearly. It blends perfectly with WordPress and gives you a nice taste of furnished eCommerce projects.
Download Divi The Best WordPress Theme
The Most Popular WordPress Theme In The World And The Ultimate WordPress Page Builder
Download Divi
Store Set-Up
Before you start selling through WooCommerce, you have to set up the plugin to make it work. It's a set of to-do things,
If you are good with WordPress, it won't take much time. Hosting is a prime factor here, that's why we always suggest playing safe with it by picking the best deals in the market.
WordPress installation is very easy. Some hosting will ask you to go with WooCommerce hosting plan which is pre they'll install WordPress, WooCommerce, and some other useful tools for an extended price which you can do in 10 min for free.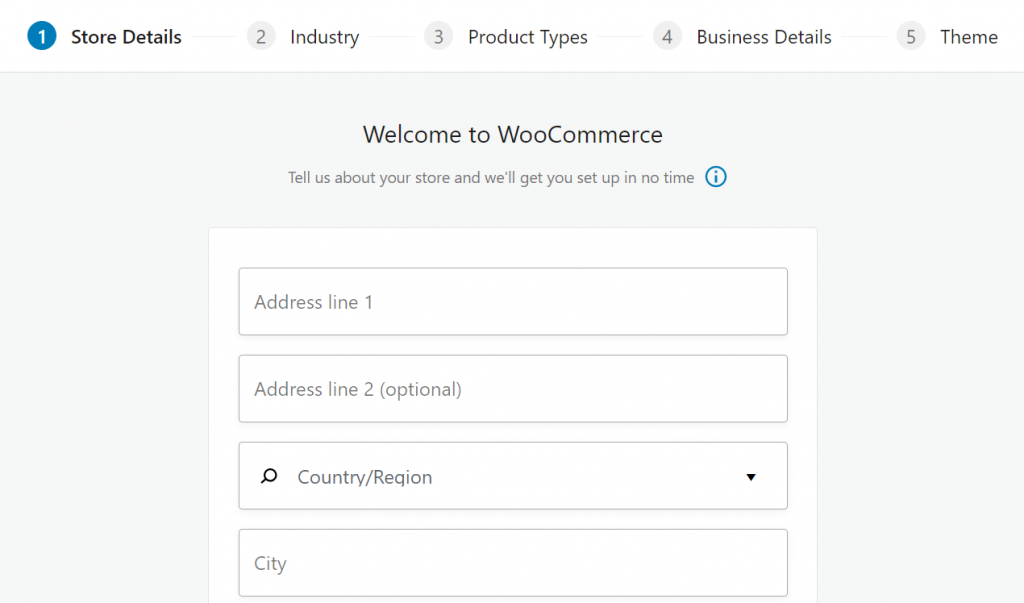 WooCommerce setup wizard is very much user-friendly. It doesn't have any complex options and is available for every country around the globe.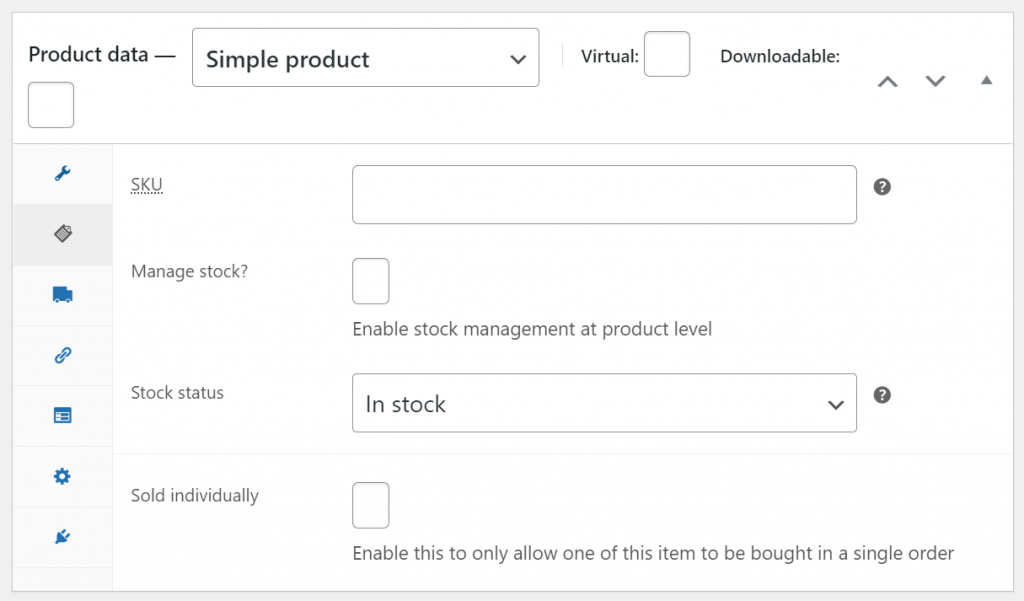 Then your store is ready to add items to it. Add products and start selling right away!
Payment Module
The success of the online store depends on proper payment processing. When your business is running globally, you need to take advantage of the global payment gateway along with the local payment system.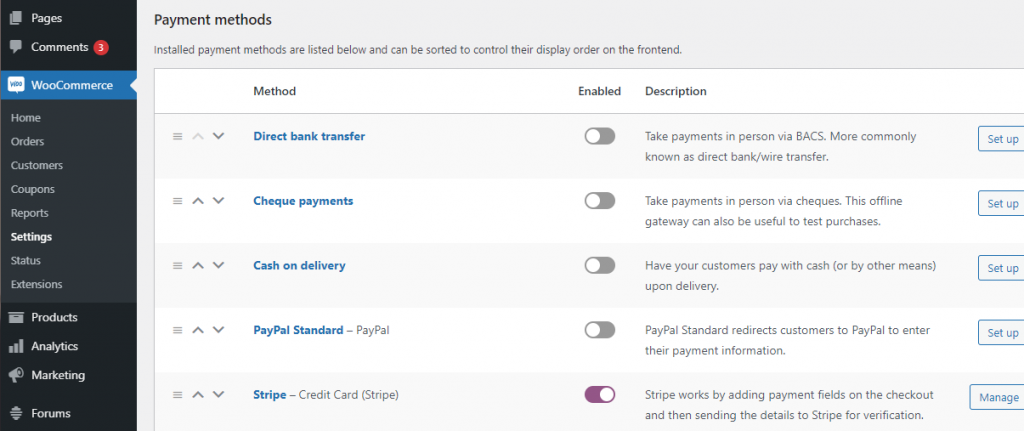 WooCommerce payment processes are vast. It let you select multiple options during setup. You can add further options from the dashboard. Browse WooCommerce "Extensions" store for more payment modules.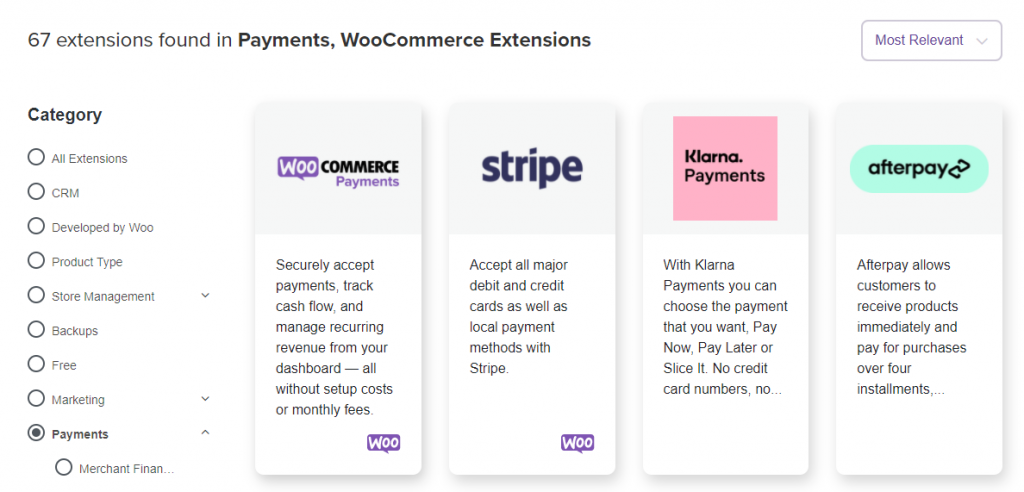 Here you can add almost every payment gateway. Some extensions are pay-to-play and they can be expensive.
Customization
WooCommerce will be always ahead in customization because no other website builder has such a unique customizing facility as WordPress. Here you will find thousands of free or premium plugins and theme themes, which can take your project to a different level. For example, you can build amazing stores using Divi builder, and your product page, cart, and checkout page will look phenomenal.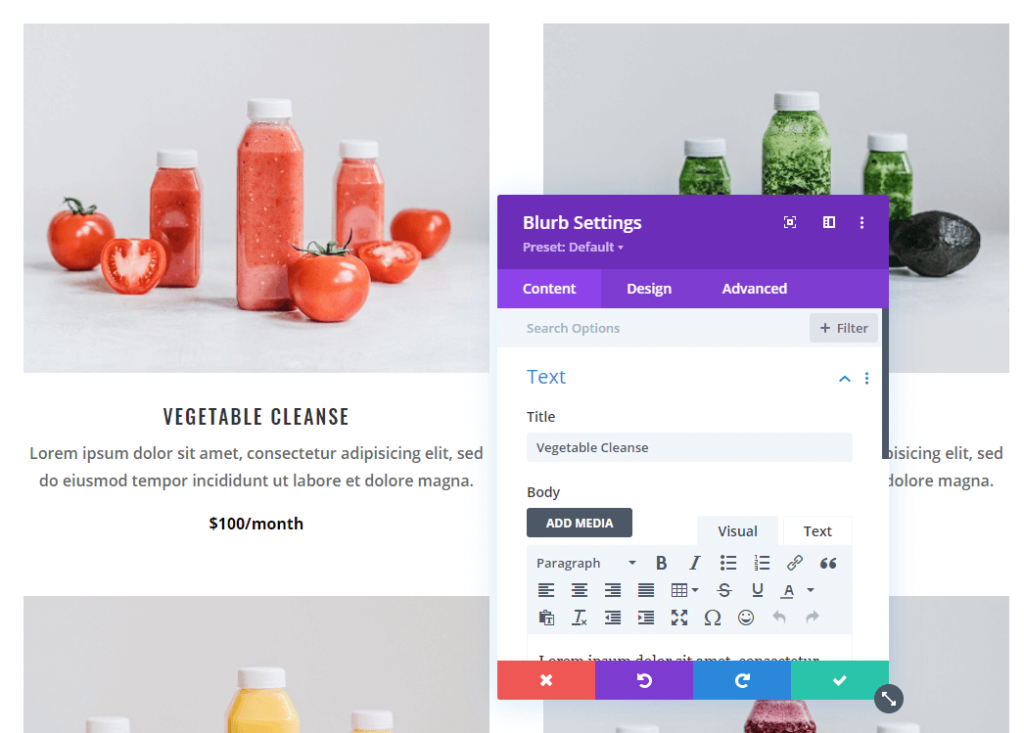 WooCommerce has full freedom to create an online store for those who think out of the box. And it's really fun to create and customize stuff on WooCommerce.
Shopify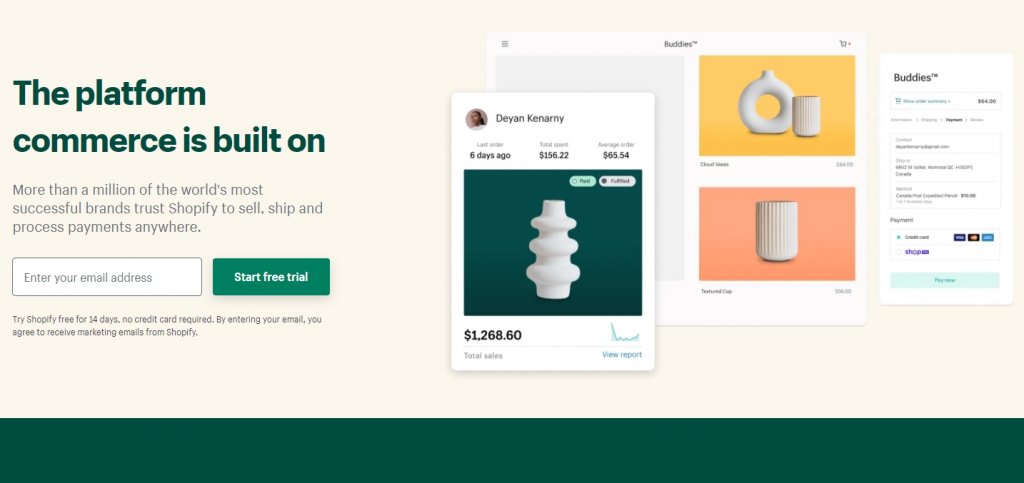 Shopify is a self-hosted facility that allows you easy-to-use tools to launch online businesses. As it's a service, you just need to pick a package to move ahead.
Store Setup
Shopify works more straightforward way. If you want to use Shopify, these are the only two steps you need step in,
Signing up for a Shopify account
Configuring your store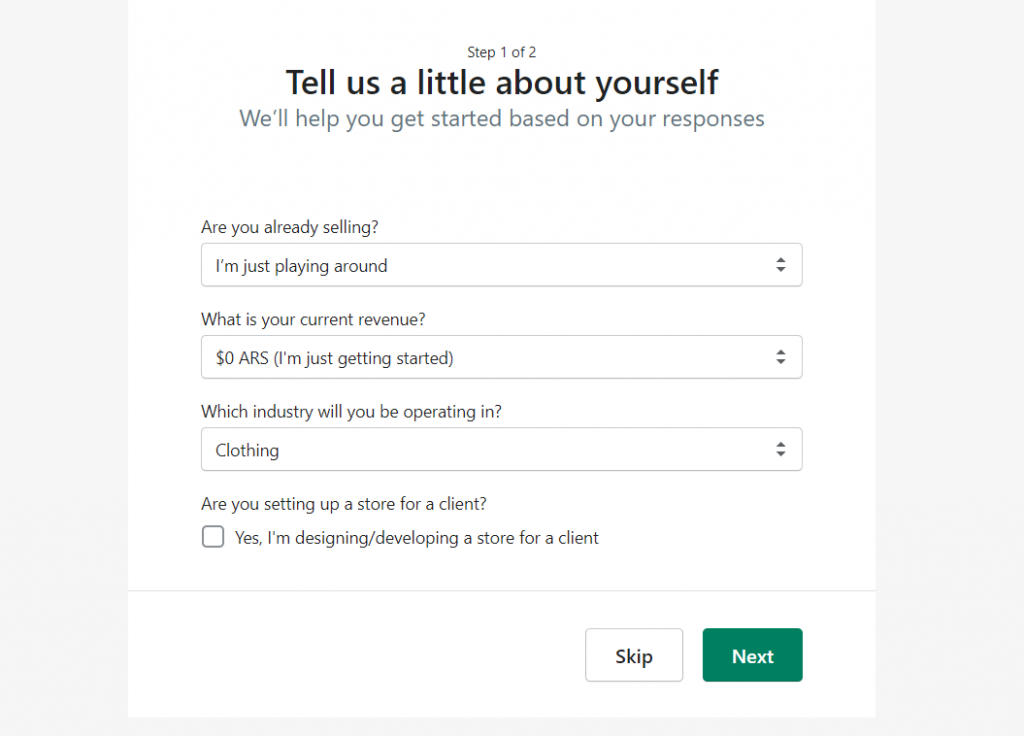 If you are new to Shopify, you have to answer some pretty basic questions regarding the project you are working on.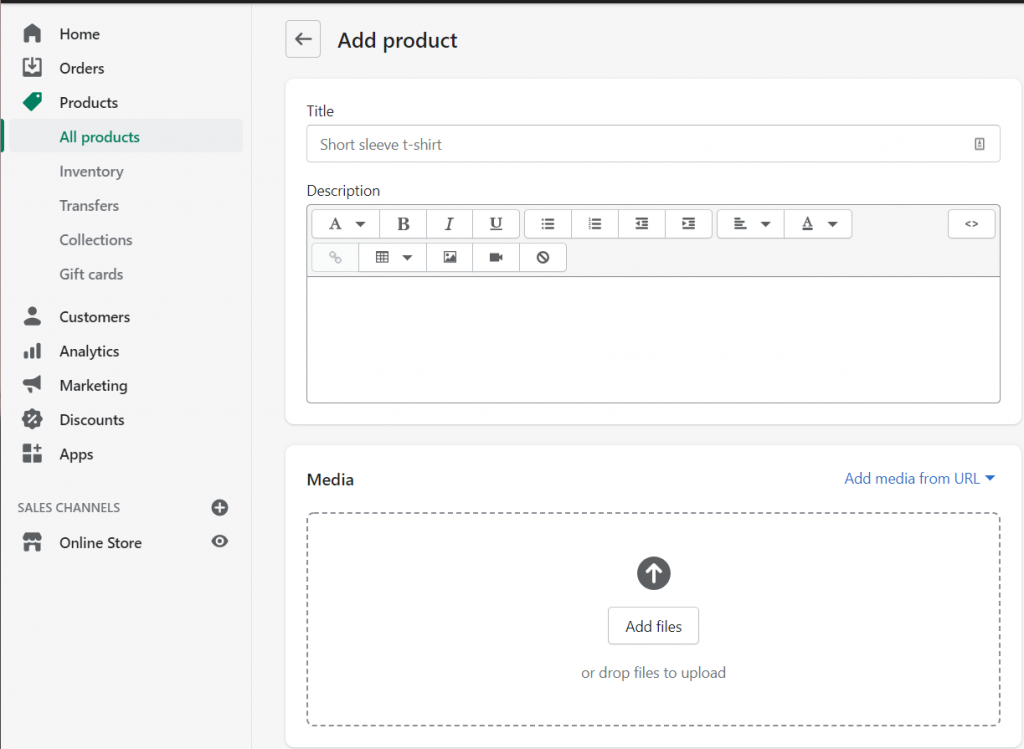 As soon you get into the dashboard, you are not far from start selling. It offers a more streamlined experience than WooCommerce. Add product details and configure shipping from the dashboard.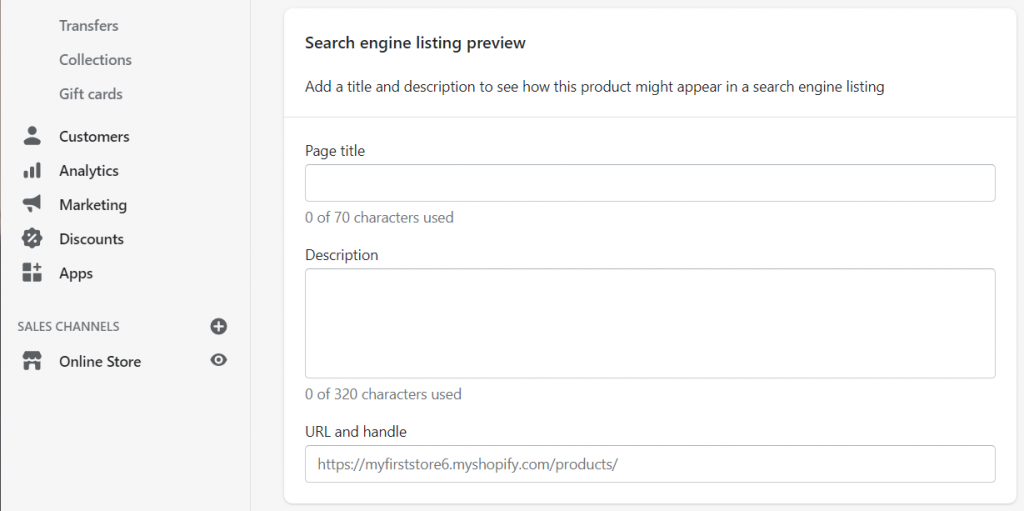 Shopify also offers SEO options for products.
Payment Module
Shopify offers several payment gateways. PayPal is a major choice, although you may also use other third-party suppliers from"alternative payment methods".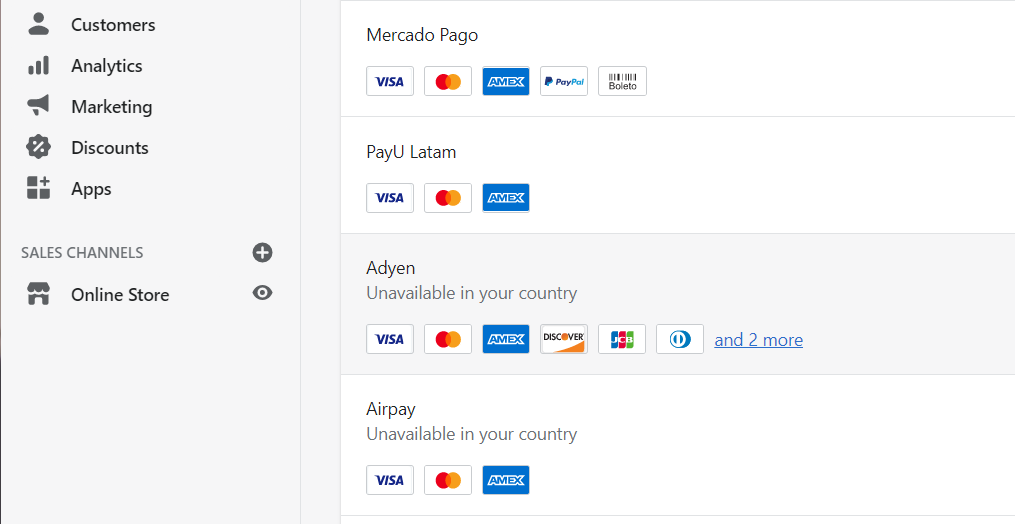 Adding third-party suppliers to Shopify is straightforward. In addition, the site clearly states which choices are not accessible in your country.
You'll be notified whether you need to establish an account and how to link it when you add a new payment option. In addition, it informs you how much a certain payment processor costs in fees.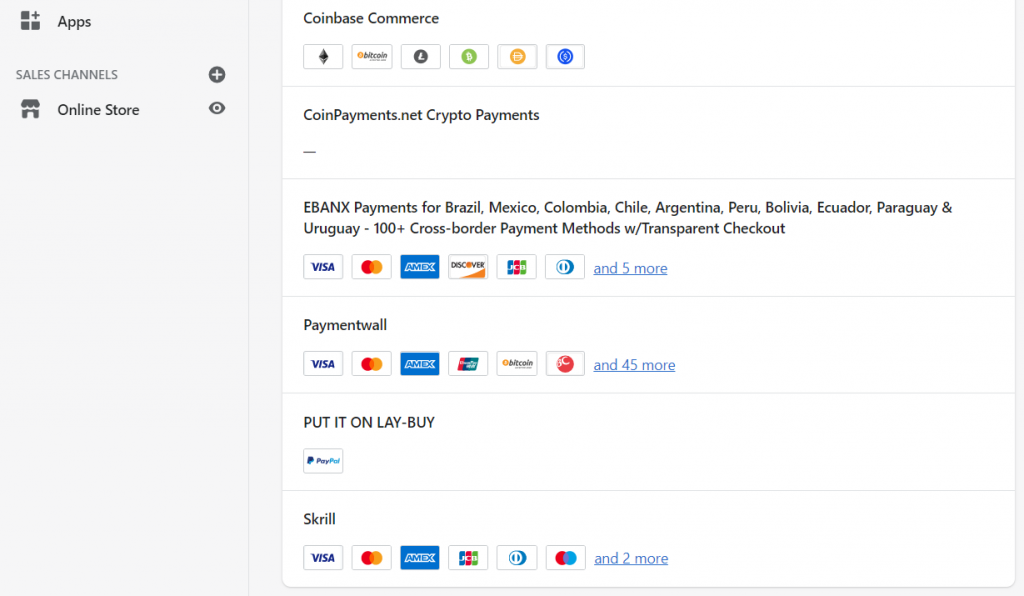 As previously noted, Shopify accepts various other payment methods. Among them are payment processors that accept cryptocurrencies and local payment options.
Customization
Shopify also has free and premium items for users. Many modules in the app library can be used to set up an aesthetic store. Most of the modules here charge monthly. If you become unable to pay timely for one month, your store can scramble which will be a trouble for customers.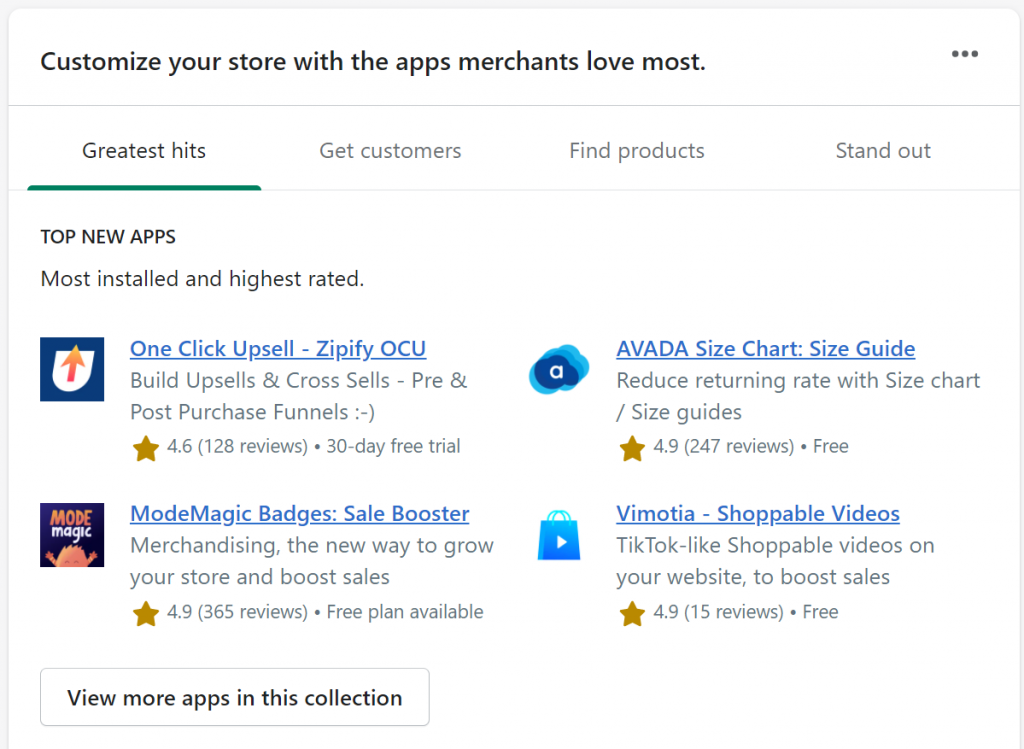 So we understand that Shopify is more expensive than WooCommerce but lags in features and facilities.
WooCommerce Vs Shopify Cost
One of the greatest conflicts between the two world-famous online store-building platforms is their pricing. Let's see how much it costs to build a store on any platform.
| | | |
| --- | --- | --- |
| Costing Section | WooCommerce | Shopify |
| eCommerce Software | Free | Included in each plan |
| Plans | Free | $29,$79, and $299 per month |
| Setup Fee | None | Included in each plan |
| Hosting | Plans start at $5/Month | Included in each plan |
| Domain Name | Included with hosting packages | .com domains start at around $15 per year |
| Maintenance | Depends on the hosting provider & Plan | Included in each plan |
| Plugins | Premium plans start at $10-$20/yearly | Premium app subscriptions start at $5-$20/monthly |
| Theme | Premium themes start at $29 | Premium themes start at $180 |
Undoubtedly, WooCommerce is the clear winner. Here, you can set up a store for just $20 and start selling. On the other hand, you need to spend $29 for the basic plan in Shopify and an extra $15 for a domain. Your monthly Shopify store cost is way higher than WooCommerce yearly costing. Shopify is more focused to store building but WooCommerce can do that in a modest and better way!
Final Words
Shopify and WooCommerce - it's a contingent matter to choose between them. Because to set up a store in WooCommerce, you need to have WordPress knowledge but you don't need any previous experience to work in Shopify. However, if we consider the overall, WooCommerce will be ahead because it is relatively easy in all regions. Share your thoughts on comments and share the post among your friends.