WordPress has had membership plugins for a long time. In fact, they've been around for a very long time. MemberPress started in 2013, WishList Member in 2008, and does anyone remember the old Digital Access Pass (DAP)? Then there are plugins like Paid Memberships Pro, Restrict Content Pro, MemberMouse, and WooCommerce Memberships that are also very popular. At this point, it's safe to say that the product category is fully developed. But that may be exactly why many membership plugins feel old today. They often have way too many features you don't want that slow down your site or have clunky user interfaces that look like they were made in 2010. So when I heard that a new plugin called SureMembers was being made, I was interested to see how it would be different from other plugins.
Introduction of SureMember
SureMembers is a plugin for WordPress that limits access to certain content.  Membership plugins usually have built-in checkouts, subscription billing, content restrictions, member dashboards, LMS functionality, different add-ons, and more. All of that sounds great, except that most platforms that do everything have trouble doing each feature well. SureMembers gets rid of all the extra stuff and just handles the content restriction part.
Its only job is to let you decide who can see what on your site. Because it is made up of separate parts, you can use it with a separate checkout system like SureCart or WooCommerce (integration coming soon). SureTriggers can also use it to create more complex automation. For example, if someone joins your email list through ActiveCampaign, you can use SureTriggers to create a new user on your website and add them to a SureMembers Access Group (more on that in a second). What you're left with is a membership solution that is simple, flexible, light, doesn't slow down your website, and is adapted for conversions.
Elementor Black Friday
Enjoy Amazing Deals Up to 50% Off
Start Now
SureMembers is for:
SureMembers is a plugin for WordPress site owners who want to limit access to certain content based on the level of memberships. This is helpful because:
Online courses
Ebooks or digital downloads
Exclusive blog posts or tutorials
Videos or audio files
A private member's forum or group
Making your website, a membership platform is a great way to make money from it and get regular income. You can make exclusive tutorials, charge members a monthly fee for VIP access, and then only let VIP members see your tutorials. Or, you could make a digital product, charge a one-time fee, and let your customers access any of your pages related to that product.
How SureMembers Work
Initial Setup
When I first installed SureMembers, I was almost surprised by how easy it was to use. Having worked a lot with a number of membership plugins in the past, I thought I would have to go through a few configuration pages. Instead, I was only required to provide my license key and review a few options. I was first unsure of what the plugin could accomplish with such a simple configuration, but I continued nonetheless.
Creating Access Groups
Create an Access Group before doing anything else. Consider an Access Group to be a more appropriate word for a Membership Level. You can add members to an Access Group and then allocate content control based on the Access Groups you have created.
Page Rules
After naming the group, you may specify the content you want to secure. You can select the entire website, all articles or pages, or you can be more detailed and select particular pages, posts, taxonomies, etc. Additionally, you have the option to exclude specific posts/pages from your rule. Drip Content
SureMembers supports content delivery via drip. This allows you to display specified content based on a predetermined timetable. For reference, if your course contains four distinct modules, you may wish to limit access to each module to one week at a time.
Unapproved Access
This is where you choose what happens when non-Access Group members access your content. You can either redirect them to a different website or display a message. You are permitted to include HTML in your message, and it appears that a more sophisticated content editor will be accessible in the future.
Priority
What happens if a user is a member of multiple Access Groups? This is where the important factor comes into play. If your content is limited to one Access Group but not the other, the Access Group with the higher priority will take place. Restricting Pages
Instead of having to handle all page rules through the Access Group, you can now protect and unprotect pages directly from the page itself. Thus, you will not have to move back and forth a hundred times to secure your pages or determine whether a page is limited. Block-Level Control
This may be my preferred feature. SureMembers adds a "Restrict This Block" window to every Gutenberg block. This means that you can selectively display or hide any Gutenberg element based on your Access Groups. You are able to restrict more than just pages. It makes no difference if it is a section, image, paragraph, or third-party block. For instance, you might design a CTA for users to upgrade to your VIP plan and conceal it if they are already a member of that group. This method is far superior to other membership plugins that just allow you to restrict content within their designated Gutenberg block.
Managing Members
You can monitor all members of an access group through either the Access Groups administration page or WordPress' native Users page. SureMembers adds a few items to your Users page that enable you to filter by Access Group and display each user's active Access Groups next to their username and email address. If you click on a specific user, you may control the groups to which they belong and identify when they were added to a group. Integrations
SureCart
Clearly, SureMembers is directly integrated with SureCart (which is created by the same team). You can automatically add a user to one of your Access Groups when they purchase a product or subscription using SureCart. SureCart Pro's order bump and upsell capabilities will increase the effectiveness of this feature.
WooCommerce
You can build a new product and attach it to your Access Groups if your website already utilizes WooCommerce. This integration is upcoming.
SureTriggers
SureTriggers is a strong automation tool (similar to Zapier) that enables you to connect your WordPress website, plugins, and other SaaS applications. When an event is triggered by another app, it is simple to add members to your Access Groups.
Elementor
This plugin is compatible with Elementor Page Builder. Like the block-level control described above for Gutenberg, SureMembers gives you the option to control how visible an element is based on your Access Groups. Other Page Builders
Even without a direct integration, all page builders and themes are compatible with SureMembers. You can either utilize a shortcode to enclose protected content: Additionally, you can designate a user role to your Access Groups. If your page builder supports display conditions, you can quickly set the visibility of an element based on the user's role: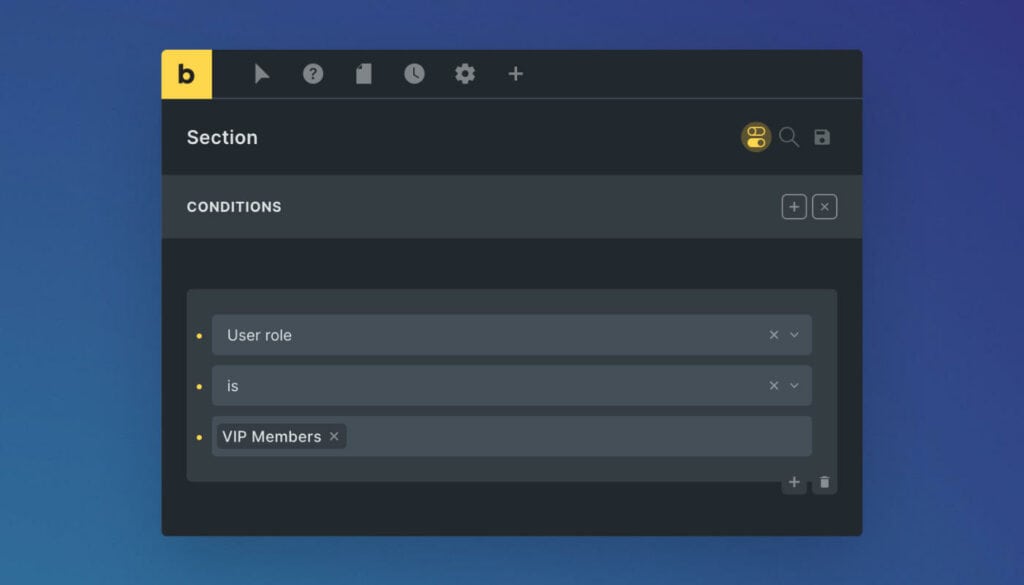 Pricing
For its debut, SureMembers is offering a special lifetime deal. The pricing structure is tiered dependent on the number of sites:
Pro: $199 for 1 site
Business: $299 for 20 sites
Agency: $499 for unlimited sites
The Pro and Business plans include three years of customer assistance, while the Agency package includes lifelong support.
Wrapping Up
SureMembers is worth a try if you're searching for a lightweight membership solution that doesn't slow down your website, is quick to set up, has a modern UI, and connects with all your apps. If you decide to utilize SureMembers, please let me know in the section below.