Success in the eCommerce business is growing at a new pace every year. The eCommerce business is at its peak because of the constant new product launches and all the incredible offers. According to statistics, online sales were 13.8% in 2019 and 19.5% in 2021. Nowadays, everything is available to buy online at a competitively low price. Gradually, all the physical stores have started selling their products online and their value in the global market is also increasing day by day. As the products are being bought and sold through the website, the pressure on professional web experts has increased.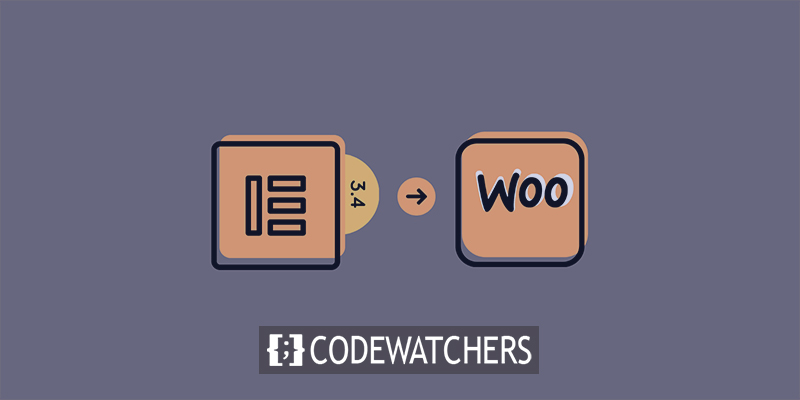 Elementor is a dynamic web page builder and its very own eCommerce page building features that were launched in 2016. Since then, it has become one of the choices of professionals. Recently, this builder has come up with many new changes through which websites can be created in more streamlined ways.
Elementor's new eCommerce features include more automated and improved menu cart widgets and dynamic tags. Now it is much easier to find any product through Ajax loading. Creating today's post to know the whole. So let's take a look at Elementor's new eCommerce features updates on Elementor Pro 3.4.
Whats New On Elementor 3.4 For WooCommerc
Elementor 3.4 update changelog is pretty huge and here are some key features for WooCommerce that will boost the online store building experience.
Create Amazing Websites
With the best free page builder Elementor
Start Now
Menu Cart Widget
Whats can be better than a Menu cart for your users to uphold your sales? It's one of the most prominent parts of a store website. The more frequent it is to add or subtract items from the shopping list, the more convenient it is for a customer.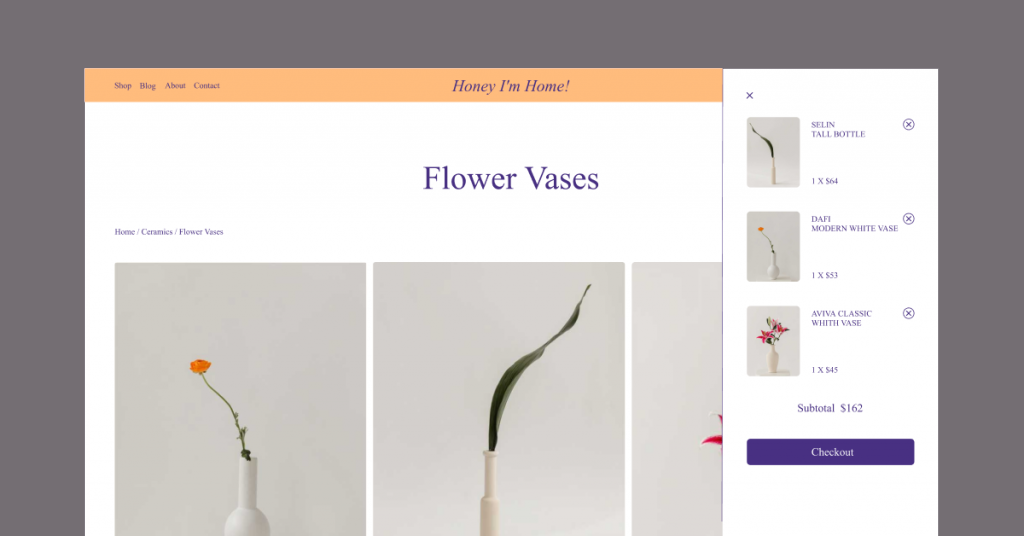 From the new update of Elementor, You can add a WooCommerce cart from the menu. It's very easy to customize your cart and stylize typography, color, and icon without any coding knowledge.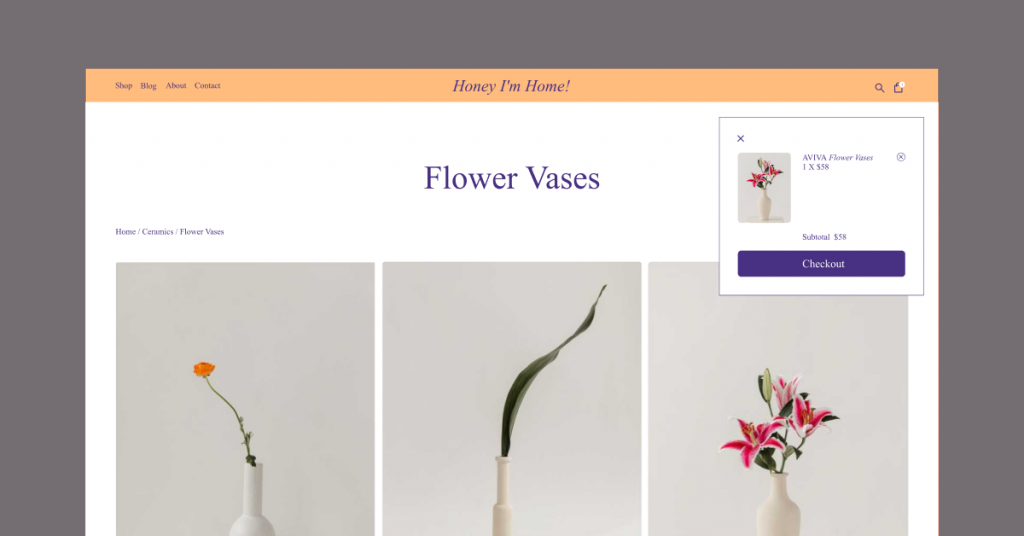 Also under the menu cart, there is a completely small but handy cart available - A mini cart. It's a hollow cart that can be used anywhere on the page to deliver an uninterrupted shopping experience.
Dynamic WooCommerce Tag
When it comes to marketing a product or establishing a brand, why not use a product landing page? If you are looking for a creative way to advertise a product that's currently on sale, dynamic tags along with dynamic products are a new idea from Elementor.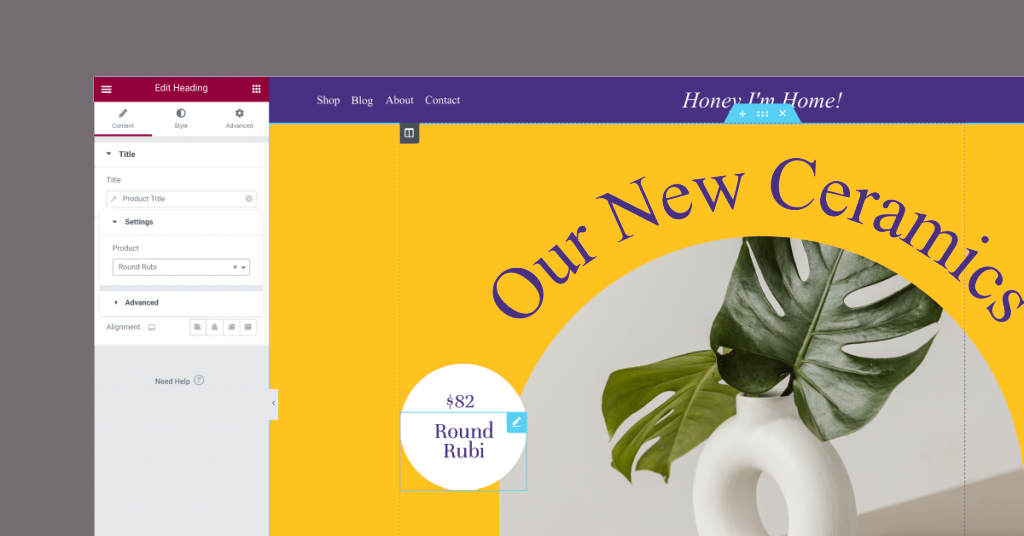 It's the product tag that can be pulled from the item and altered dynamically depending on the product that it's attached to. Using WooCommerce Dynamic Tags, you can now insert product components wherever you want on your website. On your home page, in a hero picture, or on its own landing page, the product can be shown, for example. Among the product, dynamic tags will notify price, rating, and sale status in addition to the product's description and SKU.
The changes will affect all over the website for the particular product. After you rearrange the price, description, and product details, it will show wherever the tag will be used.
AJAX Loading
Now, Website content promotion is more important than ever before. It's important to make a proper scalable page with a clean environment because too much material and not having enough space might lead readers to stop scrolling and leave your website. There's no better way to show enormous quantities of material than using AJAX Load More. Now with Elementor 3.4, loading and page scrolling is more fun.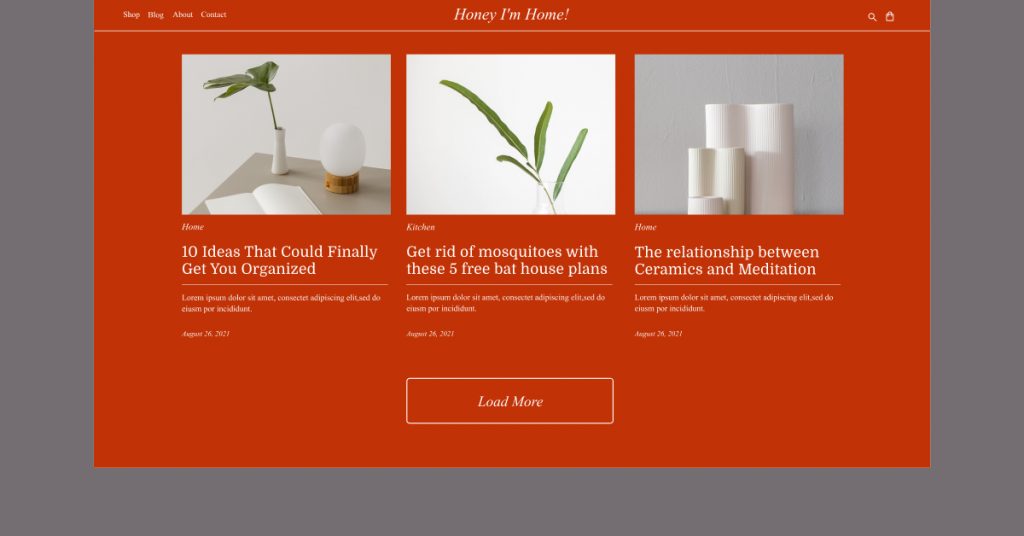 To load more material, you may choose between two new pagination types: loading on click or allowing infinite scroll. As the user goes down the website, the material continues to be loaded in the background. By clicking on a button, you can also load additional posts, giving the user greater control.
Form & Video Playlist Improvement
Elementor is always up to adding new features and boosting user experience. On Elementor 3.4, MailChimp integration for the form widget is improvised. Now you can -
Double opt-in now works smoothly
User groups load more efficiently
We implemented more informative error messages for administrators
We resolved several other integration issues
One of the most popular integrations Elementor offers is MailChimp, and due to the input from site developers throughout the world, new features improvement is here.
The Playlist widget now supports embedding films from Vimeo. As opposed to YouTube, Vimeo helps to better keep a viewer's interest because you don't have related videos that appear at the conclusion of each video.
That's all for the WooCoomerce update on the new Elementor upgrade. You can check the changelog for more news on major updates.
Wrapping Up
Elementor's WooCommerce integration is only getting started. It is, in fact, just the first step in additional developments that have been planned. eCommerce website owners are in the process of developing an improved technique of constructing online store websites using WordPress. This version indicated the updated version of previously launched features. Elementor is promised to develop new features along with fixing the old ones.