Do you have embedded Facebook and Instagram posts in your WordPress site? They might stop working soon; notably the default oEmbed or Embed blocks feature.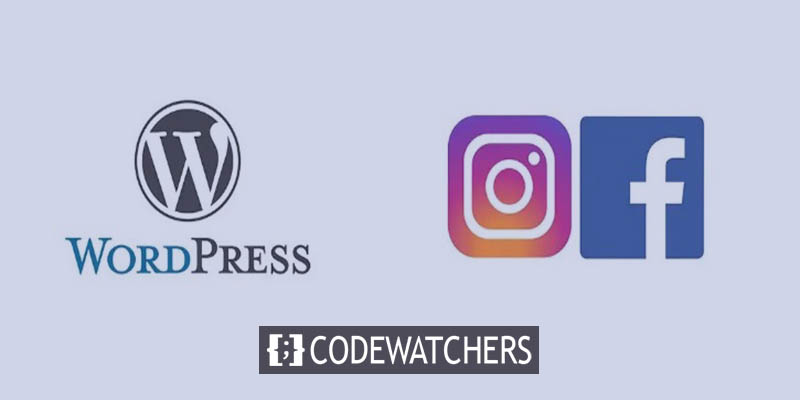 In fact, it turns out that as of October 24, there will be a breaking change in the Facebook API. This will block the automatic publication of Facebook and Instagram content on your site. But do not worry! We have the solution to this problem and what we are going to share with you through this article.
What's the matter with Facebook & Instagram Embeds?
So, it all started with a Facebook ad making it clear that all oEmbed requests for Facebook and Instagram content will be deprecated on October 24th, 2020. It must be said that this API is essential for Gutenberg and the WordPress Classic editor's default embed feature. It is thanks to her that it is easy to embe videos, pictures, updates, and other content from Facebook and Instagram.
Now, Facebook requires every developer to register an app, and use a client token when getting data from their Graph API for oEmbed content. Which is not an option for the WordPress core team. Instead, it decided to remove Facebook and Instagram embed feature from WordPress core in favor of letting WordPress plugins solve the issue for users (core ticket # 50861).
Create Amazing Websites
With the best free page builder Elementor
Start Now
Concretely, from October 24, Facebook and Instagram embed in your WordPress content will break.
This is what Facebook integrations will look like: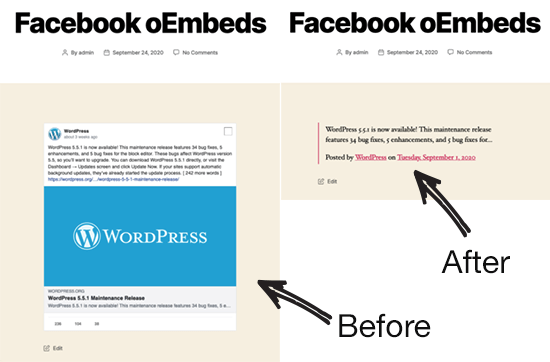 And this is what Instagram integrations will look like: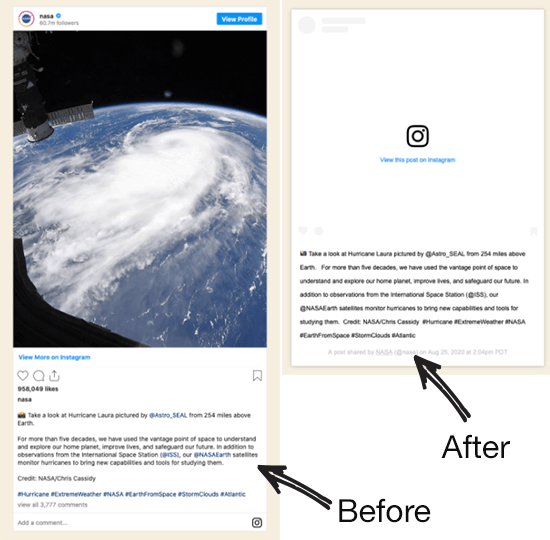 How to fix this problem?
Generally speaking, the solution to this problem is to restore default Facebook and Instagram features. For this, the seemingly easiest process is to use Smash Balloon's free Instagram Feed plugin and custom Facebook Feed plugin.
The great thing about Smash Balloon is that you only need to register an API key to create custom feeds for Facebook and Instagram. No other additional authentication is required to restore this functionality.
If you already have the Smash Balloon feed plugin, you just need to update it and the default oEmbed features will continue to work without any issues. If anything goes wrong, or if you are a new user who wants to restore oEmbed functionality, just go to the oEmbed navigation menu under Smash Ballon's Facebook / Instagram feed plugin, and click the Connect button.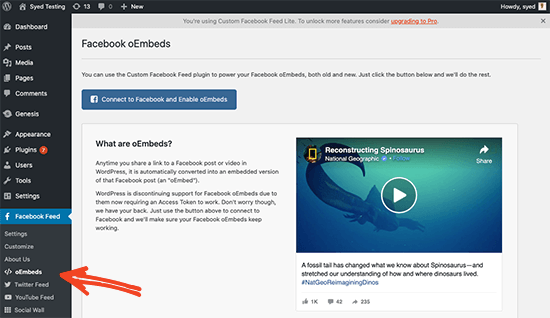 Note: If you're a developer and would prefer to go through the complex process of registering a Facebook app for each client site to restore this functionality, then you can use the oEmbed Plus plugin.
Conclusion
This is exactly what you need to know about the Facebook and Instagram oEmbed issue in WordPress. We hope this article helps you solve this problem without too much trouble. But, it should be noted that there are only a few days left before the Facebook and Instagram integrations in WordPress stop working. So act fast!
We recommend that you massively share this article in order to inform as many people as possible. Follow us on Facebook and Twitter so you don't miss out on future content.